How many times do you catch yourself saying one or all of these?
So much to do, so little time.
There are never enough hours in the day!
If only I had more time…
For me, it's a lot. I thrive off productivity and accomplishing things. And not having "enough time" is a productivity killer.
But the thing is, we all have the same amount of time. It all comes down to how you manage your time.
I'm definitely not a time management expert! I struggle with this daily.
My to do lists are always too long. I think I can get more done than humanly possible. It's a work in progress, but these are the things that are helping me save time everyday!
The Ultimate List of Time Saving Tricks – Stop Stressing, Get More Done, and Relax!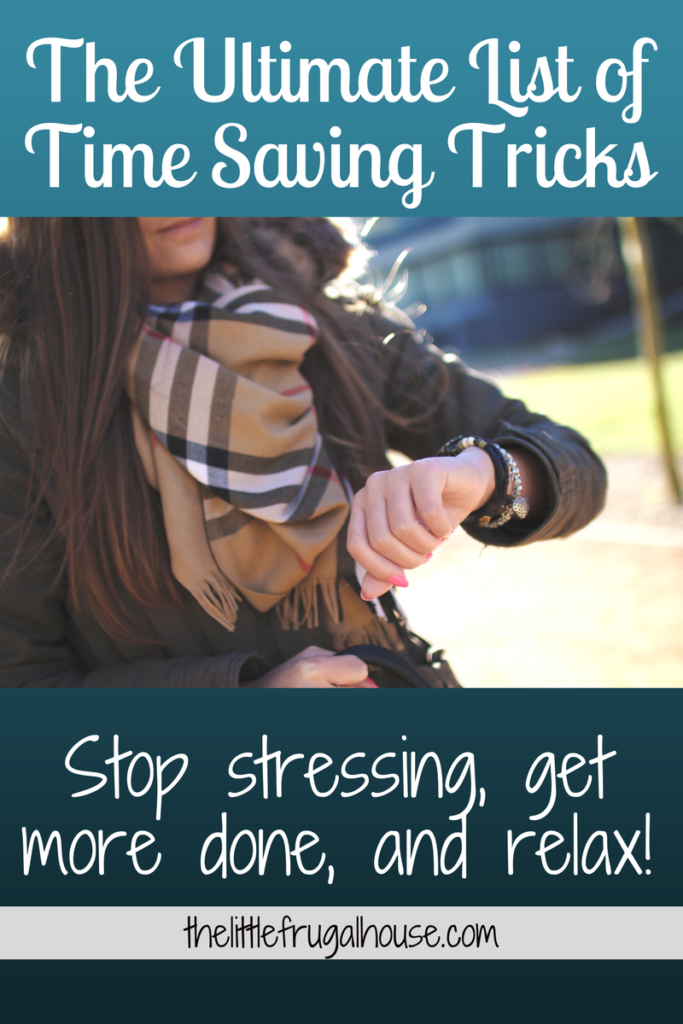 I talk about meal planning on the blog often, but it is that important if you want to save time and money everyday! Planning meals ahead of time saves me a lot of time in a few different ways.

Spend less time at the grocery! If I know what we are eating all week, I know exactly what to buy.
Spend less time in the kitchen! You have a plan of what to make, so you just get to it and make it. Quit opening the fridge and cabinets trying to put something together.
Plan for leftovers! Cook more than needed, and save the leftovers for another night's dinner.

Freezer cooking can sound very intimidating, but it doesn't have to be at all! You can make just a few meals to start, then work up to making 80 meals in 2 hours. Making meals ahead of time is such a time saver! All you have to do is thaw, heat, and serve! Less time cooking and less time doing dishes!

Use your crock pot to do the cooking for you! Plan a week of crock pot meals, and come home to dinner ready and waiting for you! How nice!

Just plan simple and quick meals! Save those fancy recipes or anything you've never made before for a special date night!

Save Time In The Mornings

This is such a simple thing, but I would bet it saves me at least 10 minutes every morning. On Sunday, after the laundry is caught up, I pick out my outfits for the week ahead. I put the hangers together and the front of my closet and when morning comes, I just grab the hangers and get ready. No wasted time or energy required!

Make breakfast for the week ahead (or a couple of weeks) on the weekend. Just thaw, heat, and serve. This is a wonderful thing on those crazy, busy mornings!

Pack lunches while making dinner

I like to sleep in as long as possible, so I do anything I can do the night before to save me time in the morning. We take our lunches to work every day to save money, and pack them while we are already in the kitchen making dinner the night before.

Shower at night

I know people have their preferences here, but I love showering at night! Doing this, I don't have to dry my hair and I get to sleep in longer! I sleep a lot better going to bed clean, too!

Have everything waiting by the door

Get everything you will need for the next day together, and place in one spot near the door. This way, you won't be running around the house every morning, you won't forget anything, and you'll get out the door faster.

Save Time Every Day

When you feel like you have so much to do and can't even think where to begin, it really helps to write it all down. I write everything down that I think I need to do, and then see what needs to be done first. Plan to get 1 or 2 things done a day. Things I really don't want to do, I write on a day in my calendar, and make myself do it that day. Otherwise, I would just leave it on my to do list until the end of time.

Clean a little every day

I'll be the first to admit, that I do not like cleaning! I love a clean house, but the actual chore of cleaning seems like such a waste of time to me. But, breaking it up and cleaning a little every day helps to not have a full day of cleaning on the weekends. We do the dishes after dinner, usually a load of laundry, and pick up things each night.

Use your lunch break

If you get a lunch break, use it to run errands and catch up on personal things. I like to get home as quick as possible after work, so I run as many errands as I can on my lunch break.

Set a cut off time at night

Set a time at night to stop working, stop cleaning, and just hang out with your family. Having some down time really reenergizes me and makes me not feel so rushed. I usually try to stop and sit down around 8 or 8:30, depending on what we have going on.

Don't take on too many tasks

This is one I need to work on the most! It's important to know what is most important in your life, and what can take the back seat. If you have a full schedule, don't take on anything else. Knowing what is and isn't a priority will help you determine what to make time for, and what to say no to.
I am terrible at this last one, honestly. I say yes to way too much, put too much on my plate, think I can accomplish so much, and I end up frazzled and stressed. I think it would help me a lot if I just take on a few things at a time and focus on those. It's hard to do everything you need to do, want to do, make time for everyone, etc.
But we can just do our best and give ourselves a little grace.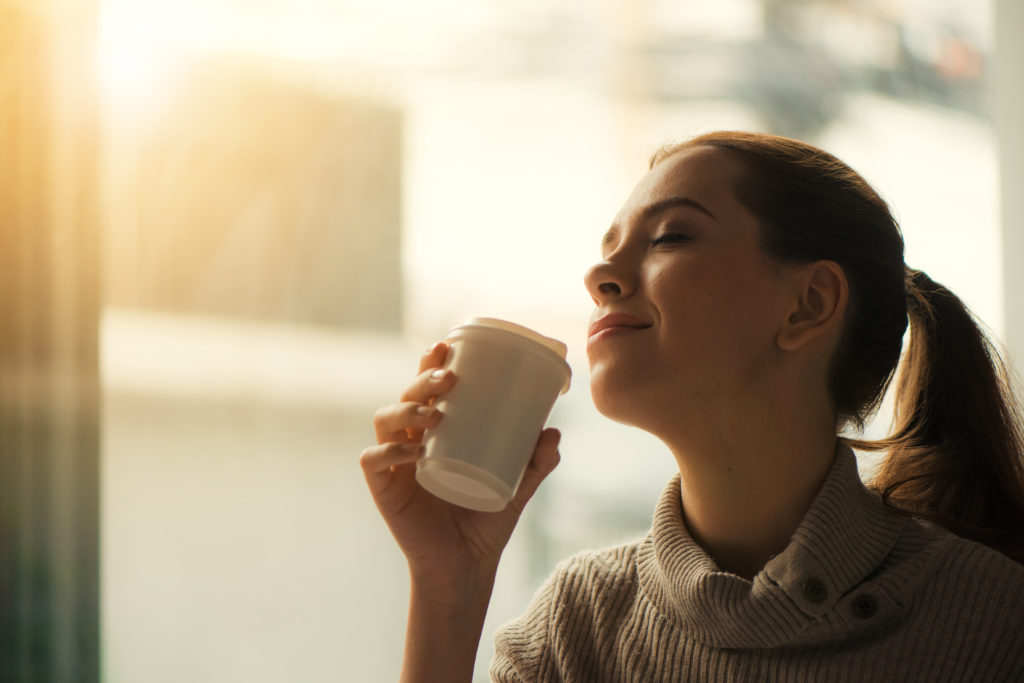 Having big dreams and goals is a great thing, and I have plenty of both, but time management is a huge factor in making those dreams and goals a reality.