Are you tired of searching for something, anything to eat for breakfast as you run out the door?
Do you find yourself in the drive thru many mornings because there was nothing at home for breakfast?
Or do you just want to have a more peaceful, unrushed morning?
If you're looking to save money and time in the mornings, and want to have a nice breakfast, instead of rushing around frantically, eating whatever you can find – you will LOVE these make ahead freezer breakfast ideas!
Make Ahead Freezer Breakfast Ideas
Save Time, Money, and Your Sanity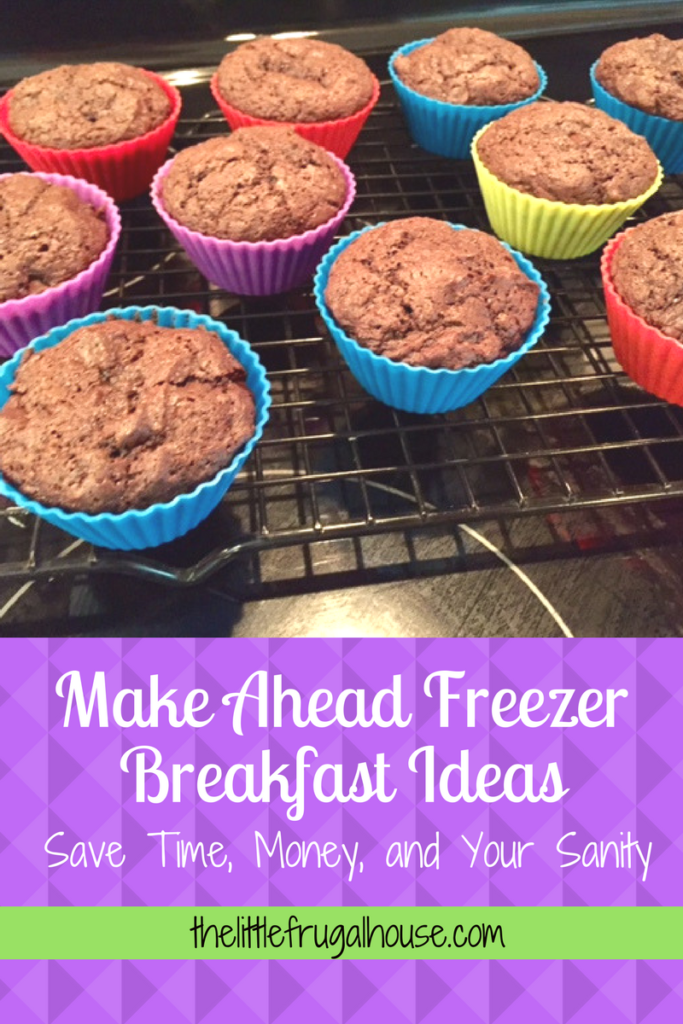 Muffins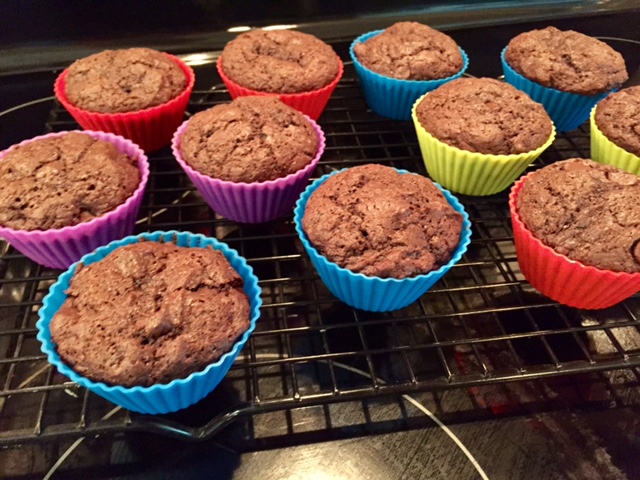 Muffins are so simple to make, freeze, and grab and go in the morning!
I love to make a large batch of muffins on Sunday in reusable silicone cups, add 2 to a freezer bag, and freeze for an easy breakfast item.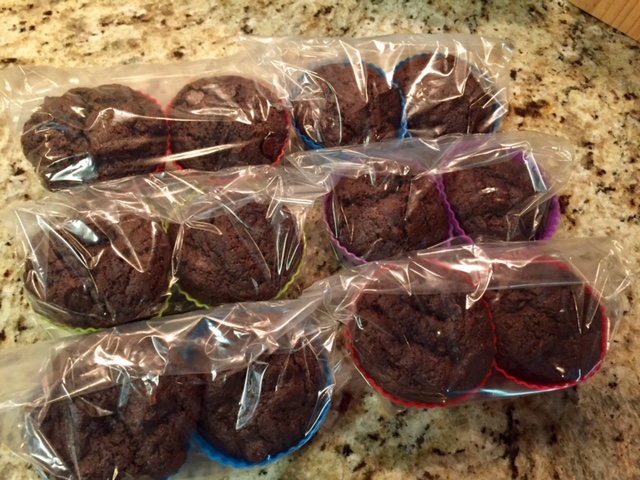 To serve these, I thaw a bag in the refrigerator overnight, and heat for 30 seconds in the microwave. I have heated them without thawing, and it takes about 45 seconds – 1 minute.
So super easy!
I love this mix from Aldi – 12 muffins for under $2!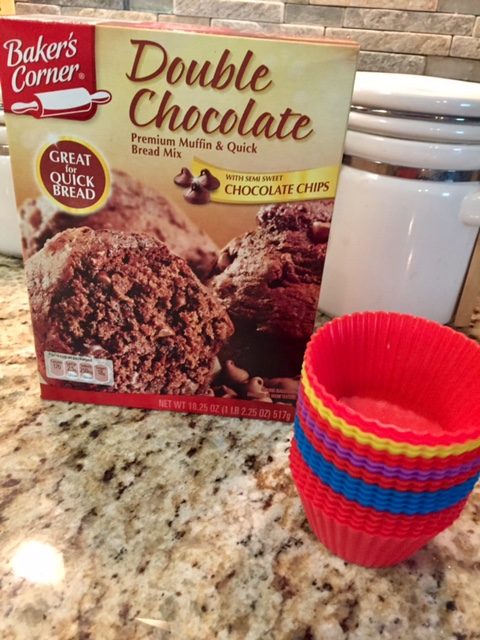 These banana nut muffins are really good and freeze well! Plus, you can use those over ripe bananas!
Pancakes
If I make pancakes on the weekend, I will make several extra and freeze them individually in freezer bags.
These seem to keep really well. To serve, I thaw a bag in the refrigerator overnight and heat for 30 seconds – 1 minute. Easy and super yummy!
Use your favorite recipe and try these soon! I use and love the boxed mix from Aldi.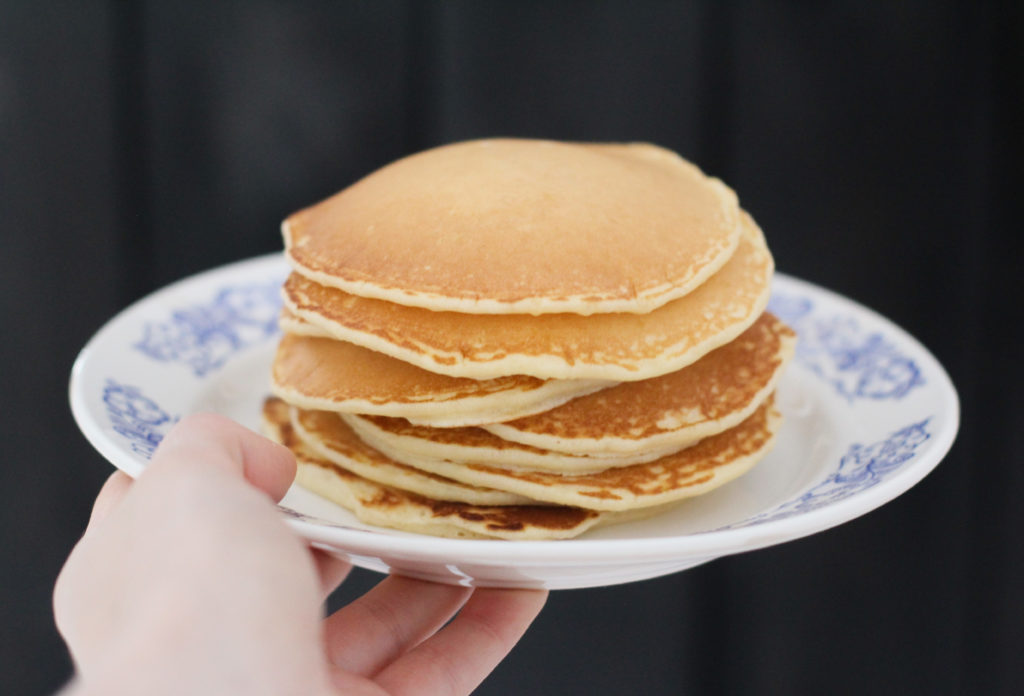 Waffles
Same idea as the pancakes – If you are already making waffles on the weekend, why not make a few extra and freeze for those early mornings when you just don't have time to make anything!
Freeze in individual servings, thaw, and heat for about 30 seconds – 1 minute.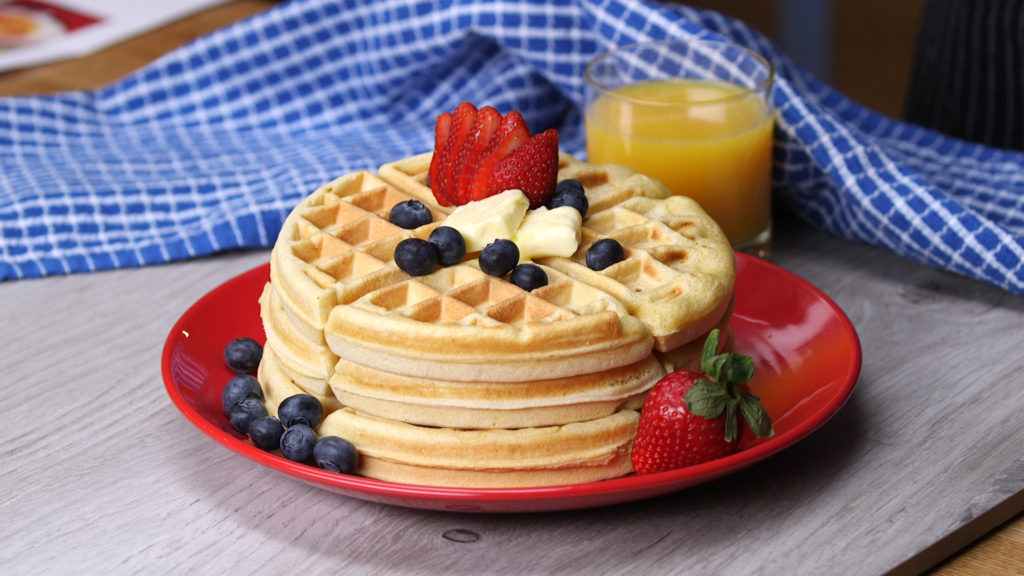 These are my favorite on those mornings I wake up starving, and need something filling to get me through the morning until lunchtime.
Follow this recipe to make these easy, delicious, and super filling breakfast sandwiches.
You can alter these with what you have on hand, and what flavors you prefer. Just add your favorite ingredients between an English muffin, freeze in individual bags, thaw overnight, and heat about 1 minute.
So yummy!
Fruit
When you buy your fruit, go ahead and prepare everything in individual serving bags. You'll be much more likely to eat the fruit if you can just grab a bag and go. You won't have to worry about washing, cutting, peeling, or anything time consuming in the busy mornings.
Have a bin in your refrigerator labeled fruit, or just add the bags to the fruit drawer, so everyone can grab a bag as they leave in the morning.
Granola Bars
In a pinch, a granola bar is great to grab and have something quick to eat. Have a bin in your pantry and keep granola and cereal bars stocked. They may not be the most appealing thing, but at least it will keep you out of the drive thru line!
If you make your own granola, make several servings at once and divide into individual servings. Grab and go is much easier than having to divide something out in the morning.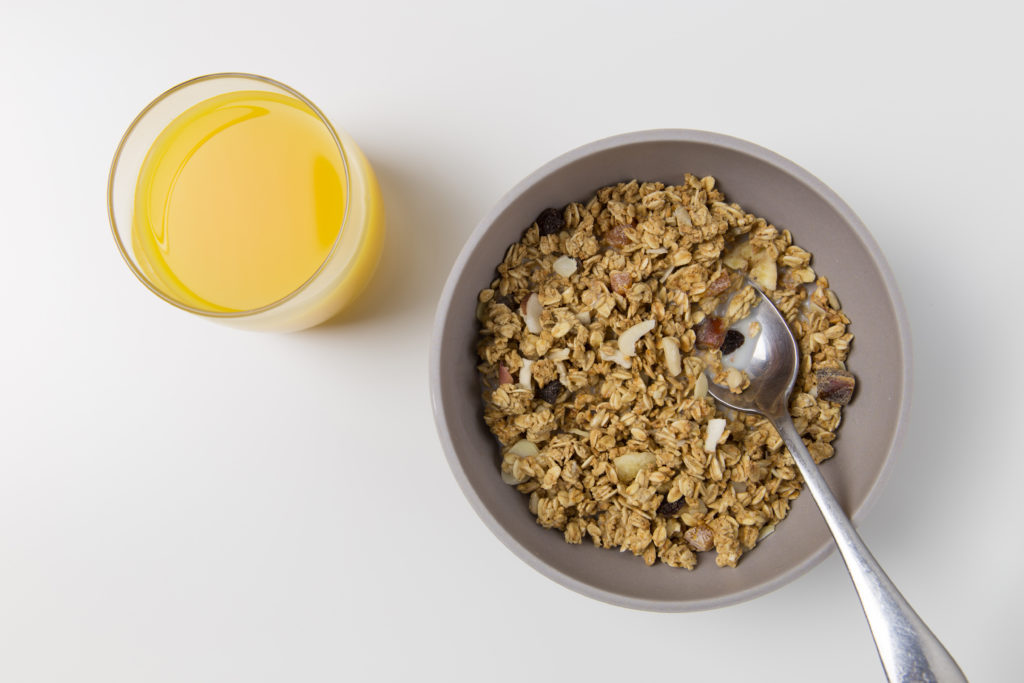 Try some of these make ahead freezer breakfast ideas this week! You will enjoy having breakfast ready and waiting on you!
Having these breakfast meals made ahead of time does require some work upfront, but you will appreciate having breakfast ready come morning!
What make ahead freezer breakfast ideas would you add to this list?

P.S. Never want to miss a post but don't have time to check the site everyday? Sign up for our weekly newsletter to receive blog posts straight to your inbox, along with the best frugal living tips!