Spring is one of my favorite times of the year. Everything seems so fresh and new! Except my house..
My house really needs a good deep cleaning and it's about to happen! Wish me luck!!
I made a list of everything I needed to do and it's a little overwhelming but I know it's going to look and smell amazing when I get done! If only it would stay that way!!
Here's a free spring cleaning checklist and planner if your home needs a little love and attention like mine.
Just click the links to download and print!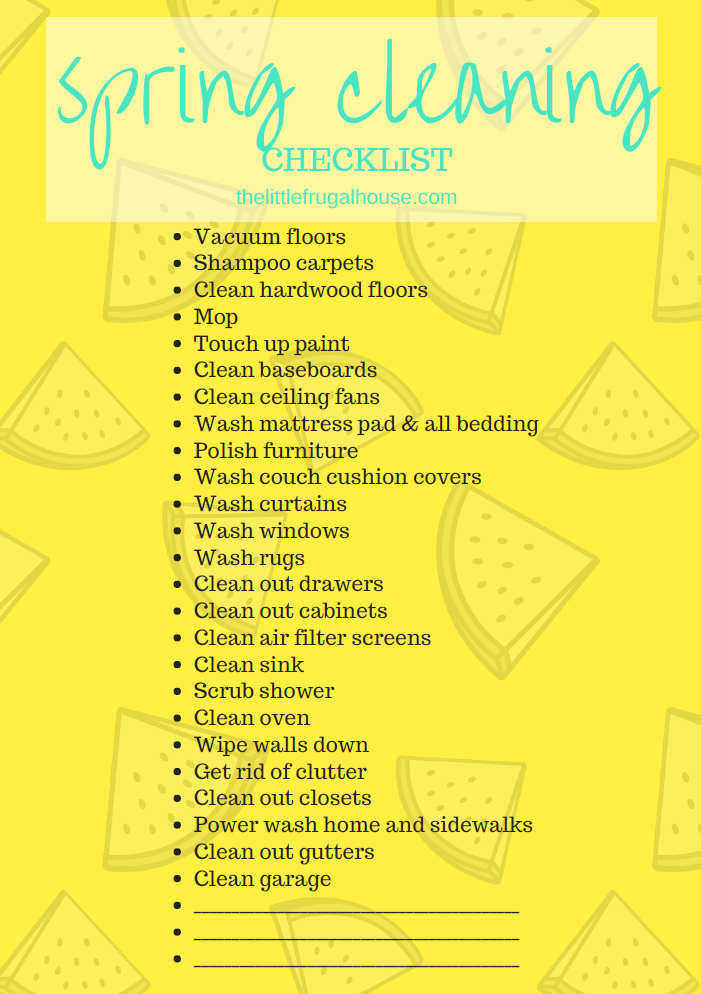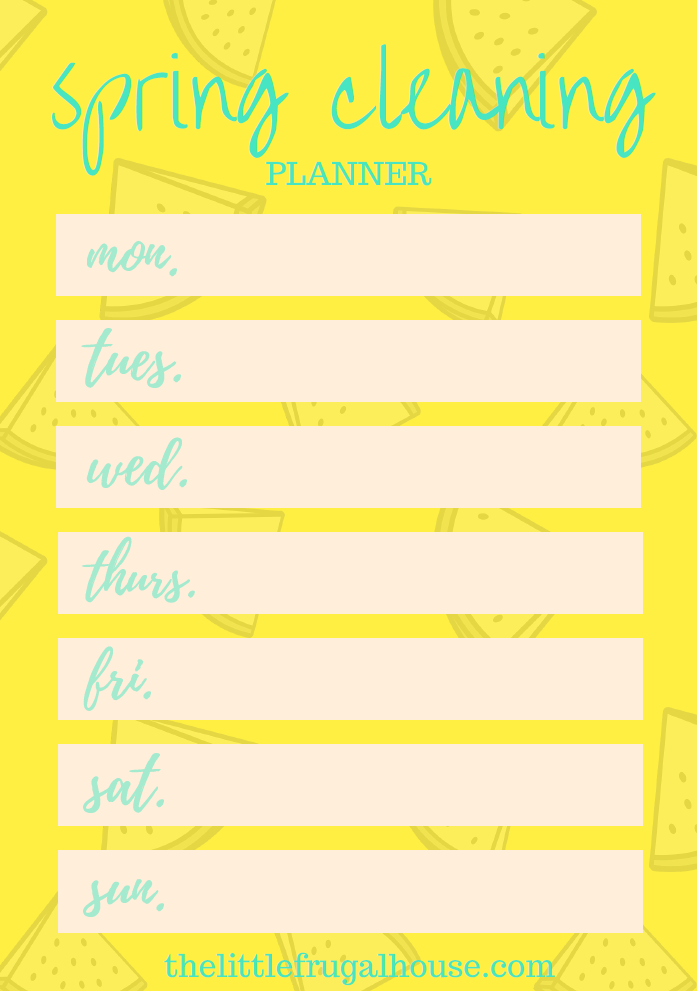 Here's the links again:
Use this checklist and printable to spruce your home up and use the empty spaces at the bottom of the checklist to write in additional chores.
Good Luck!
P.S. Never want to miss a post but don't have time to check the site everyday? Sign up for our weekly newsletter to receive blog posts straight to your inbox, along with the best frugal living tips!