Looking for ways to make some extra money?
We have a few side jobs that we regularly do to make extra money, but I'm always looking for new ways to cushion our income and save more.
Our side jobs vary throughout the year based on what work we find, deals we run into, and what people need or ask us to do. But we are always open to new and different side jobs!
We evaluate whether the job is worth our time by the estimated time and work involved, possible risk, if upfront money is required, and what our return could be.
My main side jobs are making and selling crafts at craft shows, selling crafts online, and refinishing furniture. One of these side jobs is becoming more and more appealing to me…
Side Income Idea : Make Extra Money Refinishing Furniture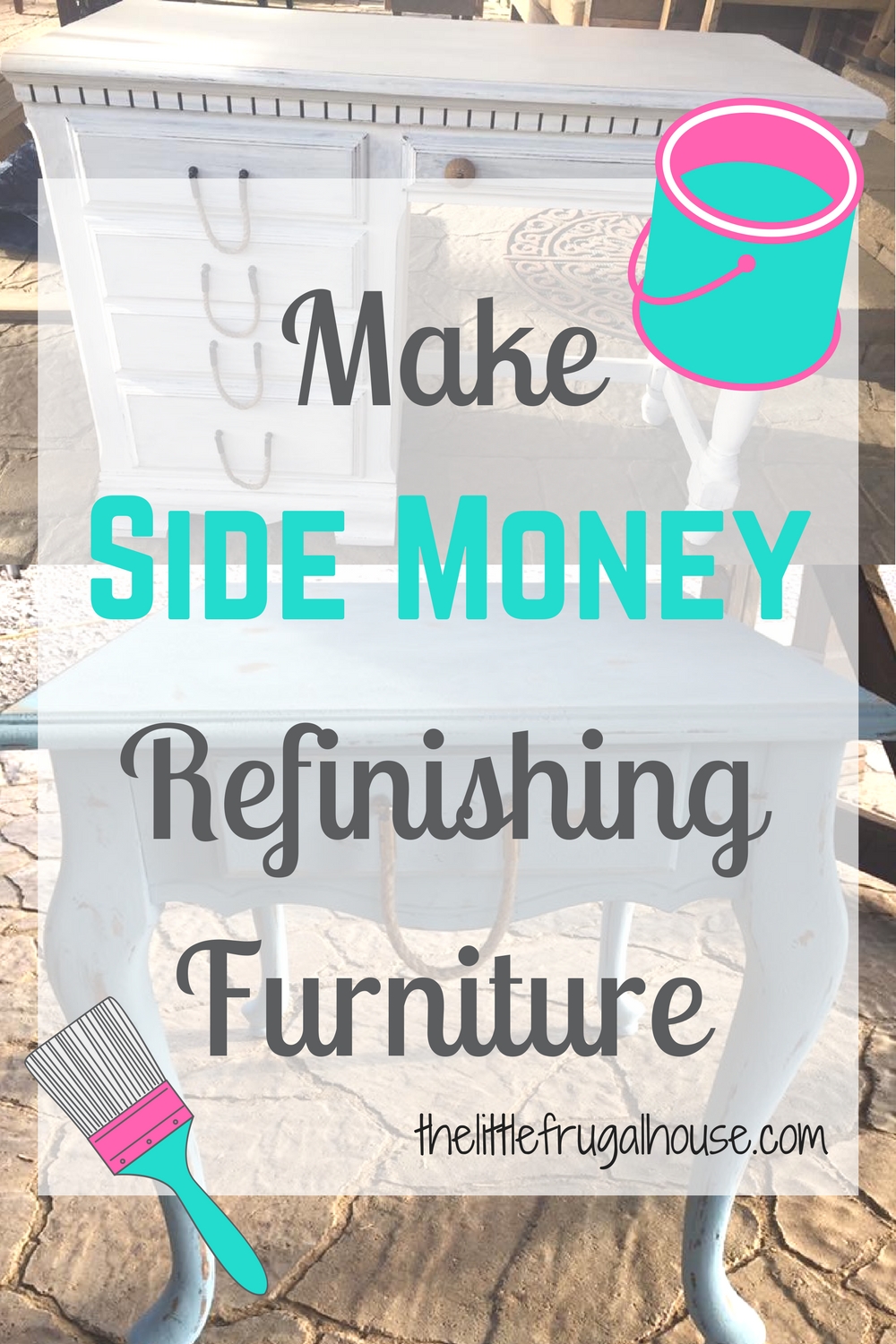 Flipping furniture has been a small part of my side income the past year, but I plan to focus on it more this year!
In the past, I have found small tables, mirrors, or desks at yard sales, consignment stores, or people just give them to me. Fixing these up to sell for a profit has been a fun side job and I've loved seeing the makeovers I've imagined come to life.
These are a few pieces I've refinished and sold for profit!
What you need to refinish furniture as a side job to make extra money
Places to find the furniture for cheap
A place to work on the furniture
Paint and supplies (and somewhere to find these as cheap as possible)
Time and creativity
A place to sell your items
Where to find furniture for cheap to refinish and make extra money:
Craigslist/Online Buy, Sell, Trade Site

Ok first, be really careful and be skeptical always when looking at ads on Craigslist. If you meet someone, I would talk to them on the phone, and meet in a public place.

Check the FREE page first, then the furniture section. Your best deals are obviously the free ones!

Under the For Sale section, there is a Free section. Check that as often as possible. There are a lot of ads for random things, a lot of junk, and sometimes great finds! Some people just want things gone from their house, and just want to give them away. Weed through the junk and scams, and look for great finds like:

Old, outdated, but still sturdy furniture – this is the good stuff! If you can get this for free, whatever you sell it for, after supplies, is pure profit!
Mirrors – look for mirrors with a frame that aren't the super cheap plastic type.
Windows and doors – These can be sold as is or painted and sold.
Outdoor furniture – Metal items that can be spray painted are great finds!

Yard Sales/Garage Sales

Yard sales can be a great place to find cheap items to refinish and sell for profit! Take a truck and look for sturdy furniture. You'll find a lot of cheap furniture, like the kind you put together yourself. Skip those pieces and look for the older stuff that is super sturdy, but also super outdated. For small tables, I try to spend about $5 – $10 at most. For larger furniture, you may spend up to $30-$40 for a large desk or dresser. And always ask for a lower price if you feel comfortable doing so. Most people want the stuff gone!

Consignment Stores

My mom is the queen of bargain hunting at consignment stores. Find out what days they have extra discounts, and go early. Again, look for great, sturdy pieces. Some pieces at these stores aren't as great of a deal, so be sure to shop on discount days, or go for the bigger pieces that you can't get more profit from.

Friends, Family, Coworkers

Casually let people know that you are refinishing furniture and to keep you in mind if they have any pieces they want to get rid of, or have you refinish for them. I refinished this desk that was given to me.

Dumpster Dive

What a weird phrase! If you happen to drive by and see a piece of furniture by the dumpster and you could refinish it and sell it for a profit, don't be afraid to grab it! We've found a couple small tables this way.
Side Note:
You may find some other great deals from the above places while looking for furniture to refinish. Keep an open mind and don't be afraid to try something new! If you see an item for free on Craigslist or super cheap at a yard sale, and you know you could sell it for me, grab it and do so!
How to find cheap paint and supplies to refinish the furniture:
Obviously to make the most profit, we want to spend as little as we can on the pieces we plan to sell. Regularly check your local hardware stores for discount paint (like the ones people mix wrong), use coupons at craft stores, and look for paint at yard sales and moving sales.
If you stick with one color for several projects, you can develop a "signature look" that saves you both time and money. Your process won't take as long since you already know how to achieve the look, and you can use the same supplies on multiple projects. In my experience, white is the safest color to do this with.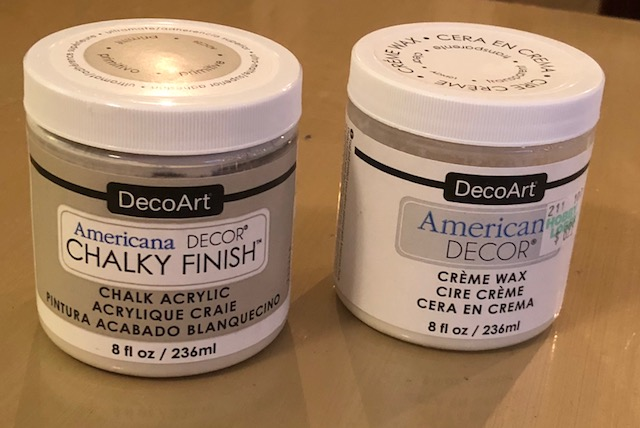 Stick with classic designs
I know there are a million ides on Pinterest and in magazines that you would like to try, but I would suggest just sticking with classic designs. Especially starting out. Incorporate trends in a small way, like a distressed finish, or funky knobs. Sticking with classic paint colors and classic furniture pieces are your best bet for a quick and profitable resell!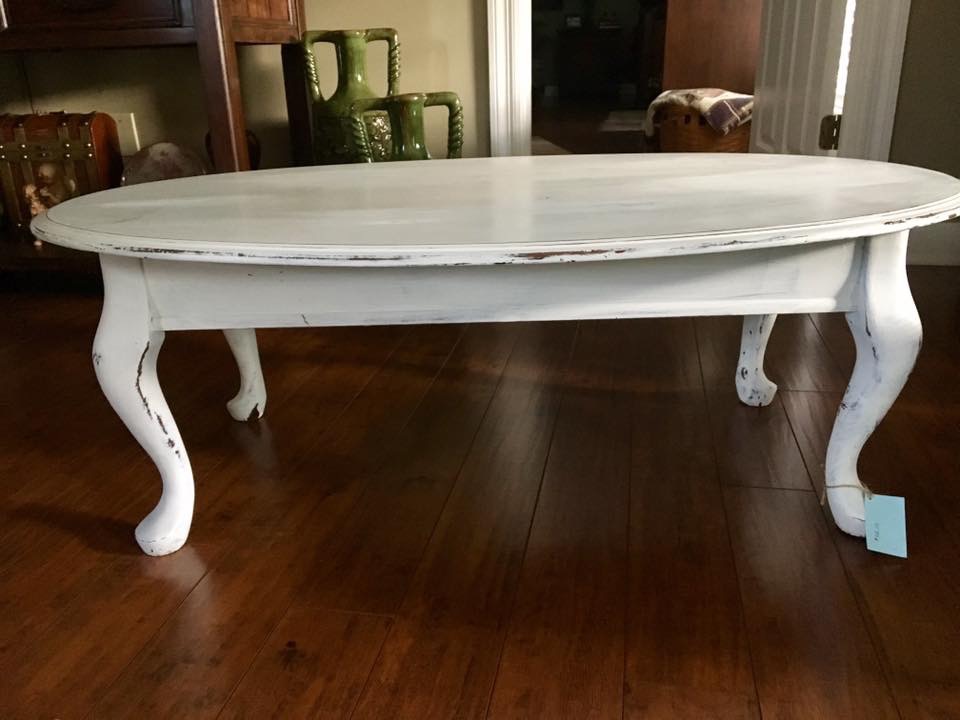 Where can I sell my refinished furniture?
Craft shows – Set up a booth with refinished furniture and handmade home décor. Small items will help fill the booth, and might be easier to sell than the larger pieces.
Facebook groups – Search for buy/sell/trade groups, handmade/craft groups, or local resell sites. Post pictures of your item, the measurements, and the price. Make sure to meet people in public!
Craigslist – Set up a listing for your item under the Furniture section. Include pictures, measurements, and the price. Make sure to meet in a public place to sell your item.
Rent a booth space – Find a booth space in a consignment store, a unique retail store, a "junktique", or local home décor store. Ask the owner about all the specifics like booth rent, commission, how long the item can stay, etc.
Create your own Facebook group – Once you have a good amount of inventory, invite friends and family to join your Facebook group. Think of this as a little party and showcase different items at different times.
Ready to get started refinishing furniture as a side job to make extra money?
Check out some yards sales, consignment stores, and keep an eye out for finds in the Craigslist FREE section! Keep your designs simple and look for supplies when you have a coupon or see a great deal! Look for multiple ways to market and sell your refinished furniture.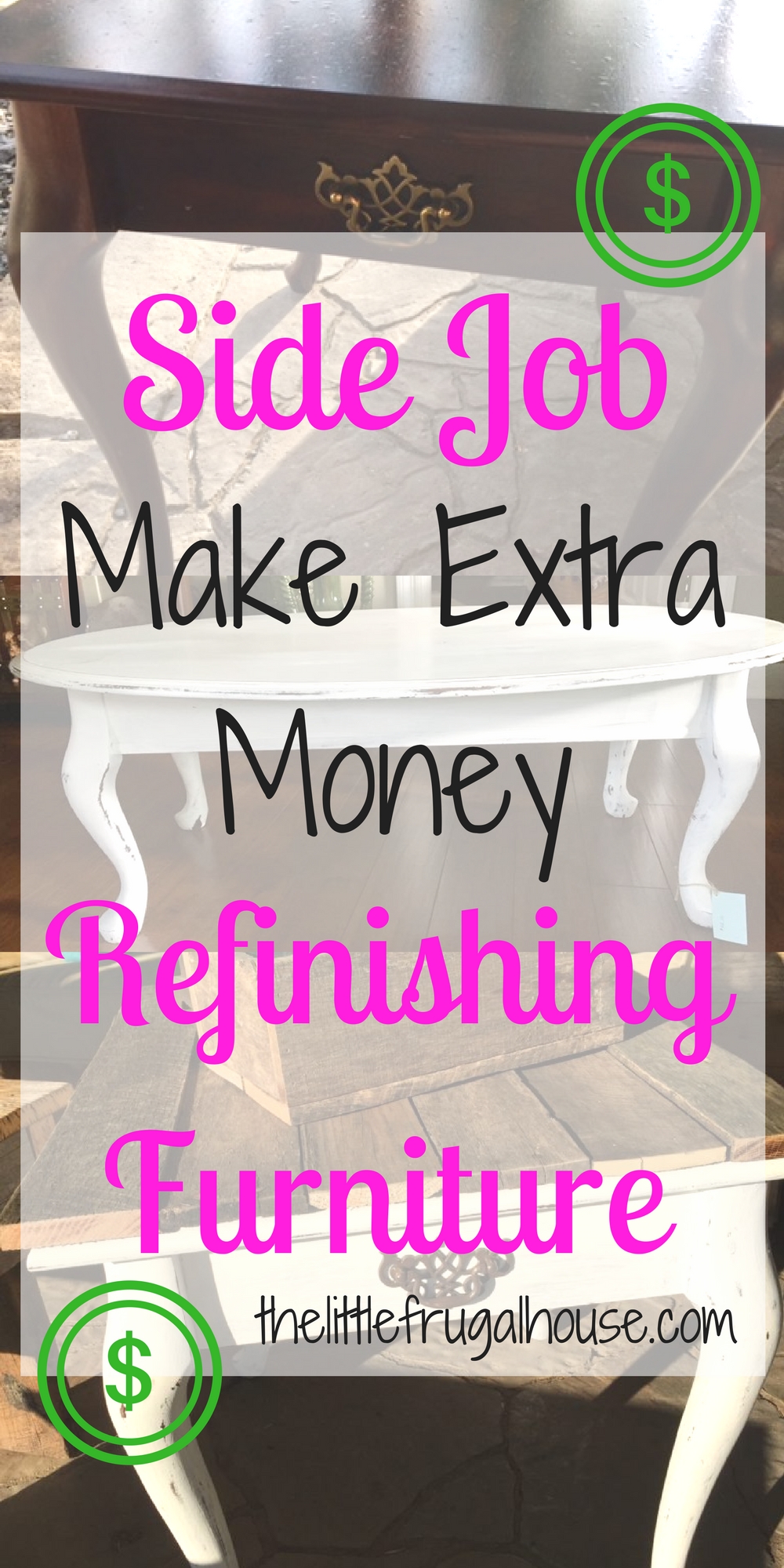 Furniture Flip Inspiration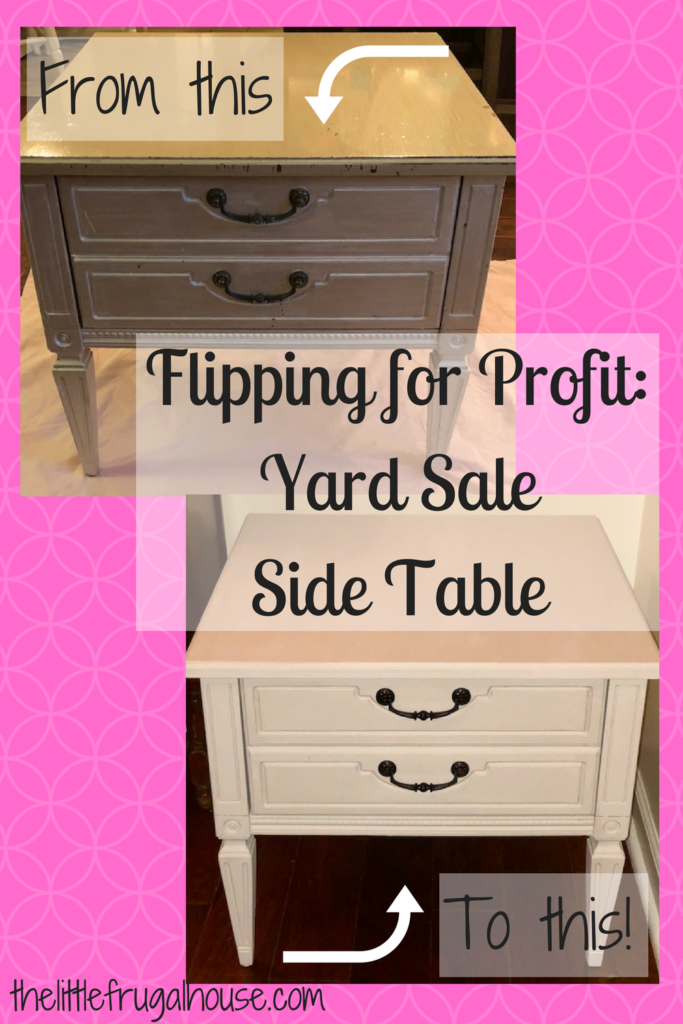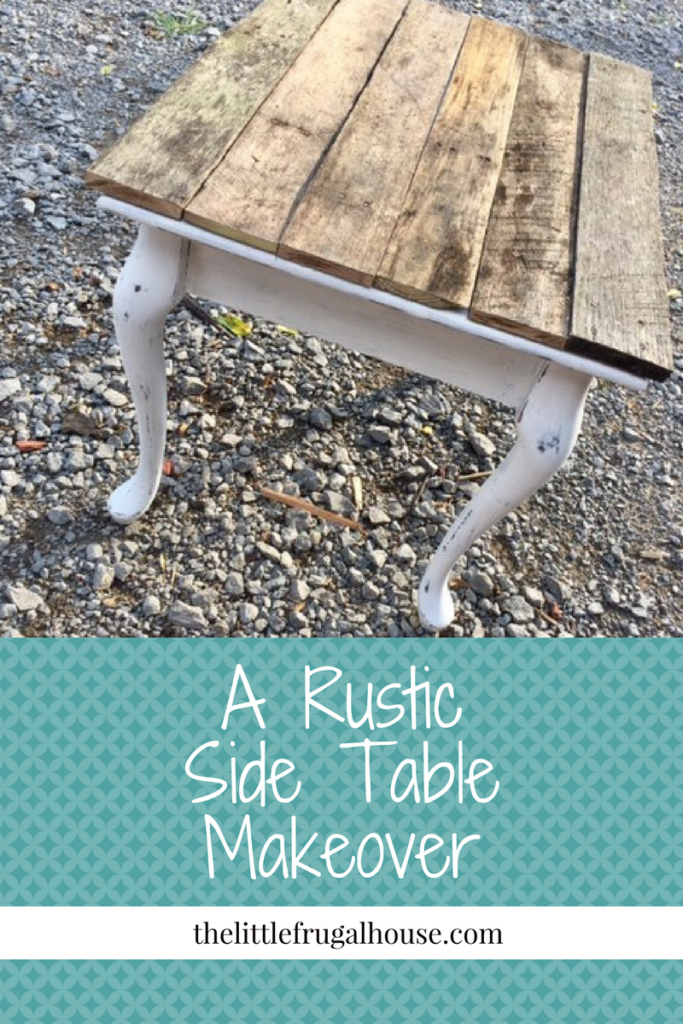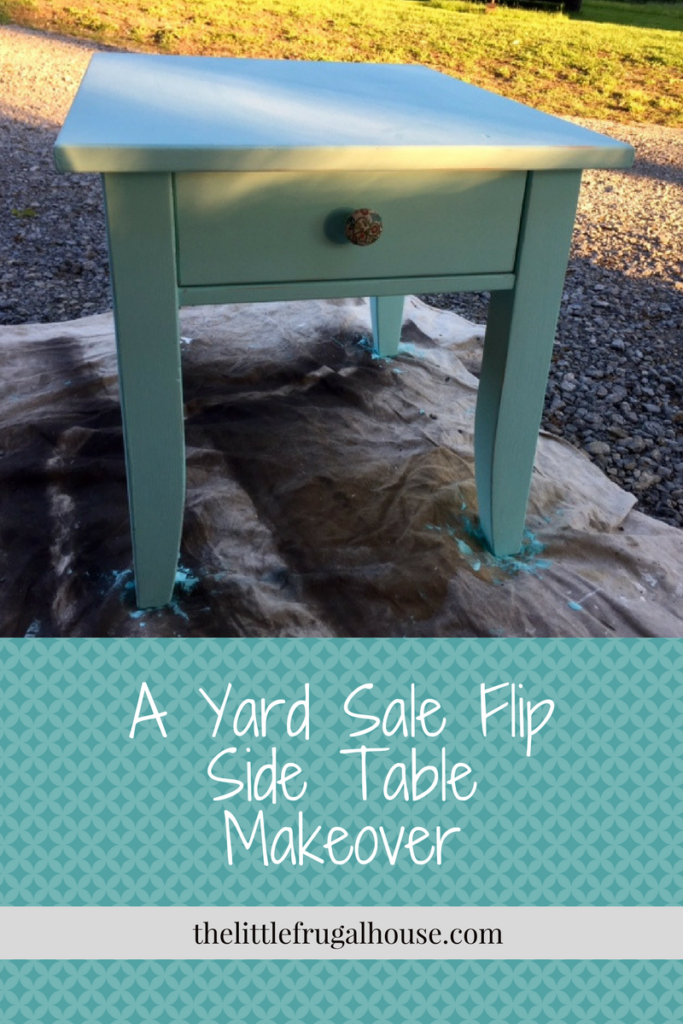 P.S. Never want to miss a post but don't have time to check the site everyday? Sign up for our weekly newsletter to receive blog posts straight to your inbox, along with the best frugal living tips!