This post may contain affiliate links. If you click and make a purchase, I may receive a small commission, at no extra cost to you. I only recommend products and services I use and love. Thanks for supporting The Little Frugal House!
If you've got extra time, but not extra money, then a side job may be perfect for you!
Side jobs can be a great cushion to your income to make sure the bills get paid, to help you afford extras, or to help you save for the future.
Decide where the extra money you make will go to first, then start looking for a side job that could work for you. You may want to try a few to find the perfect fit for you! You can decide if your side job will be a income back up or the beginning of a business.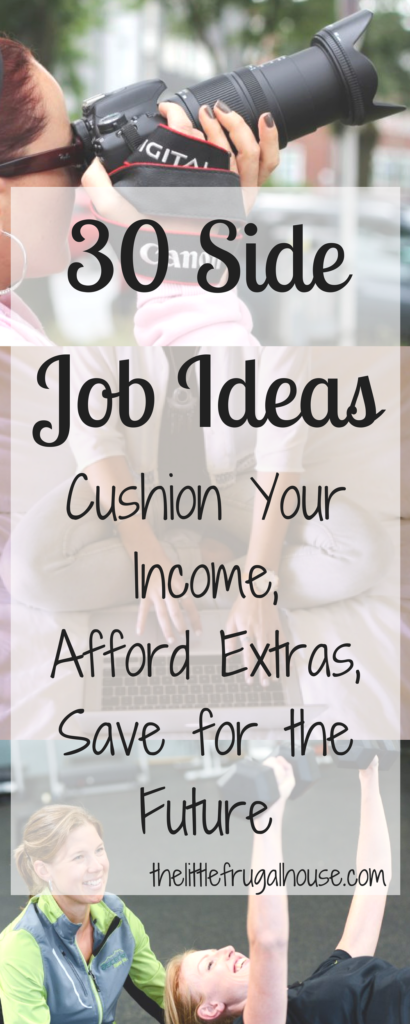 Side jobs can take a lot of time and potentially bring on more stress, but they really can be a lot of fun and the money doesn't hurt either! Think of this job as your fun job outside of your full time job. If you are unsure if you can handle a side job and work your part time job, you may want to read these tips for balancing a full time job while starting a business. Take your time in finding the perfect side job, and let it grow slowly.
30 Side Job Ideas
Make and sell crafts at local craft fairs.

Try jewelry, art work, pottery, rustic décor, sewing crafts, homemade candles. Think outside the box!

Re purpose furniture and sell at local markets, in Facebook groups, or on Craigslist.

Just be safe about where you meet and what information you give out.

Babysit for friends and family.

Search for rules and regulations first!

Dog Sit

Use a site like Rover to advertise.

House sit for friends and family when they go out of town.

Clean houses for busy moms or elderly friends/family.

Walk dogs for busy fur-baby parents in the neighborhood.

Run errands for elderly or busy neighbors.

Cook freezer meals for busy families.

Build things out of free pallet wood and sell at local fairs or online groups.

Search Pinterest for ideas!

Blogging has become my favorite job ever! I now work from home and for myself and blogging provides a great income. It takes a while to gain momentum, but their earning potential is limitless! Learn more about blogging and how to start your own blog for only $3.95 per month here.

Do home renovation projects or repairs for less-than-handy friends.

Plant flowers and put out mulch for people in your community that don't have the time or patience.

Mow yards.

Deliver newspapers for your local carrier.

Buy homes and rent them out.

Flip houses for profit.

And to make your neighborhood look better and increase value in your area.

Write an ebook.

Tutor school students.

Give musical lessons.

Sign up to drive with Uber or Lyft.

Join a direct sale company like Mary Kay, Rodan + Fields, Thirty One, or one of the thousands that are out there.

Start a photography business.

May have to do a few free sessions to get a portfolio started.

If you have great handwriting, address wedding invitations with a calligraphy pen for brides.

Sell commissioned art work or paint nursery walls for expecting parents.

Become a fitness instructor at a local gym.

Sell produce from your garden at a local farmer's market.
If you've got some extra time and need some extra money, one of these side jobs may be perfect for you.
Want to learn more about starting a successful craft business?
My all time favorite resource for building a successful craft business are the ebooks from Made Urban. Check out Make More Money at Craft Fairs and The Successful Introvert.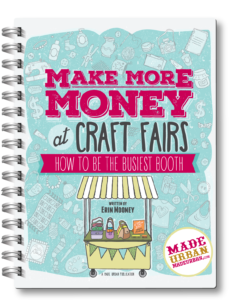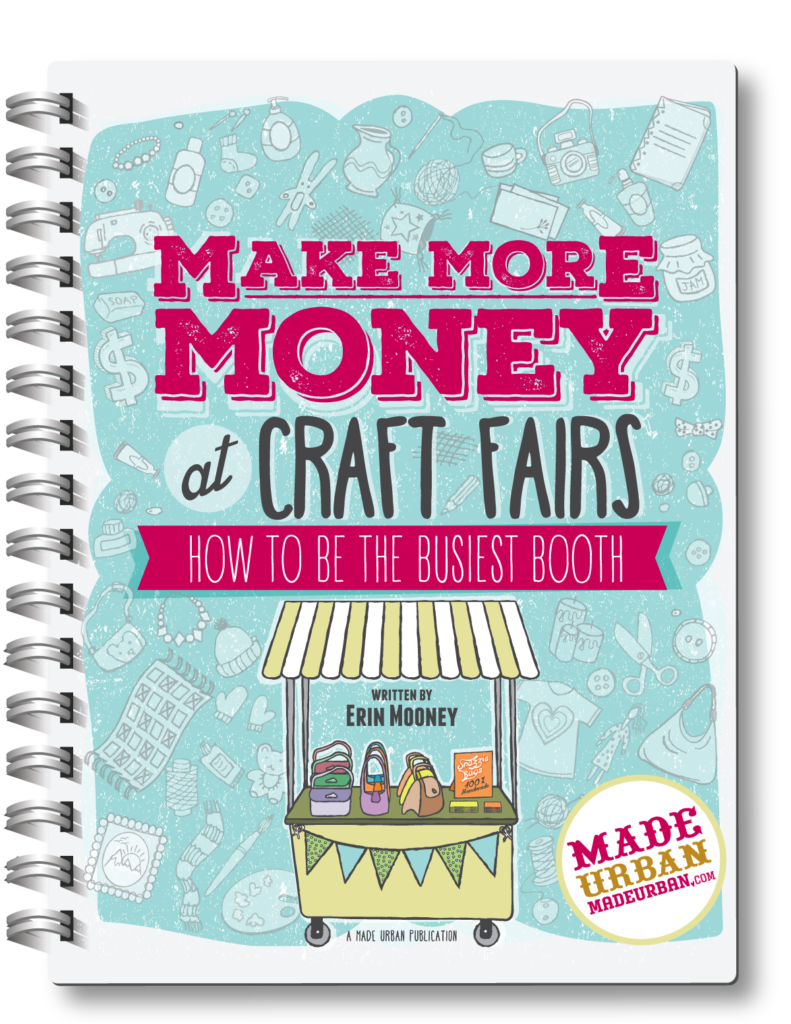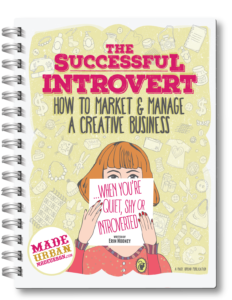 Try a couple to find a good fit for you and work hard at it to achieve your goals.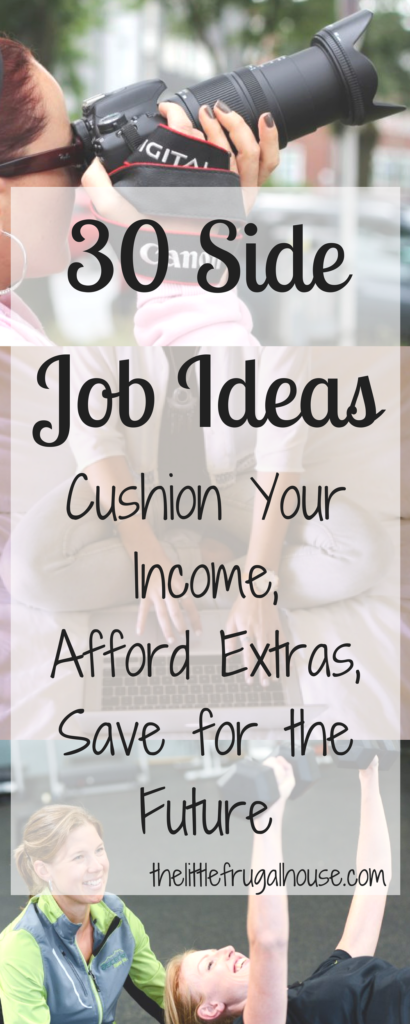 You might also enjoy…