Monthly meal planning sounds a little intense and somewhat intimidating at first. But it could help you save a lot of time, a lot of money, and provide you with more time to spend with your family.
So, I think it's worth a try!
You may want to start with weekly meal planning to get the basics down. It's so easy though!
You will probably be like me, and think, why didn't I do this sooner??
Try this plan and see how much time and money you save, just by taking a few minutes to plan ahead!
Monthly Meal Planning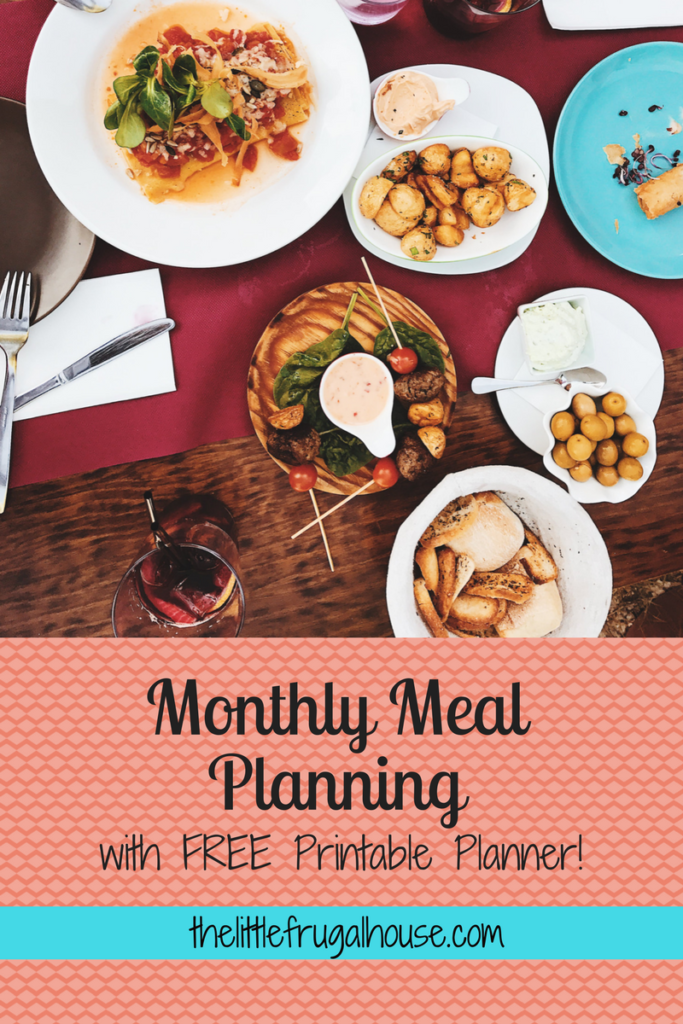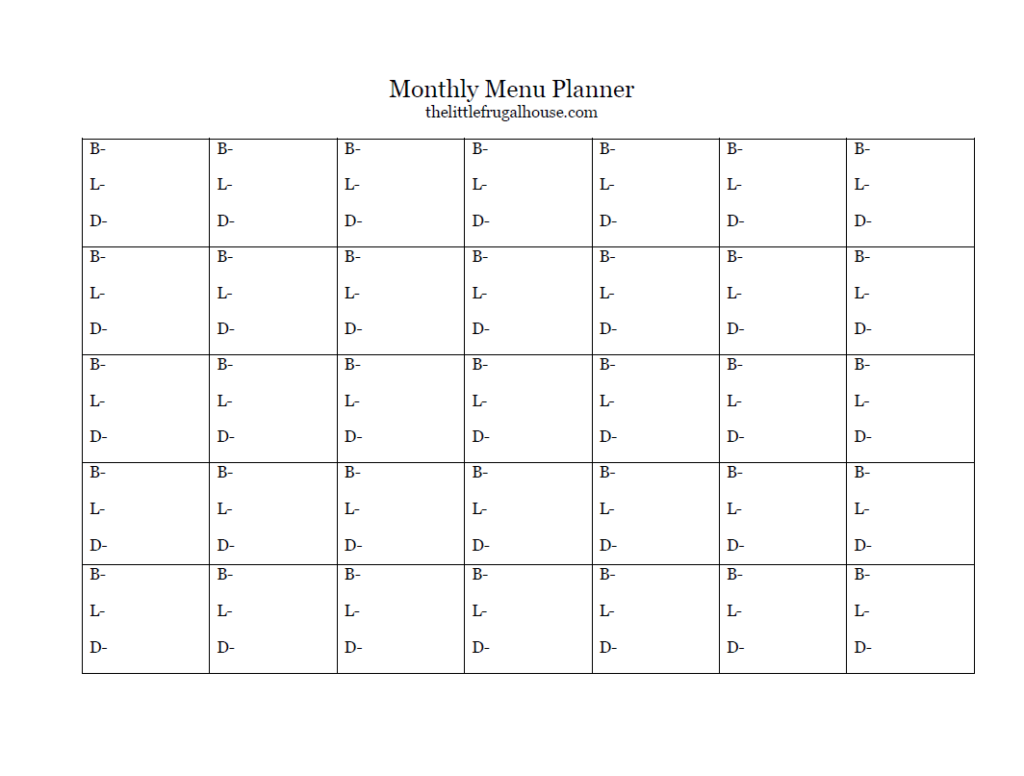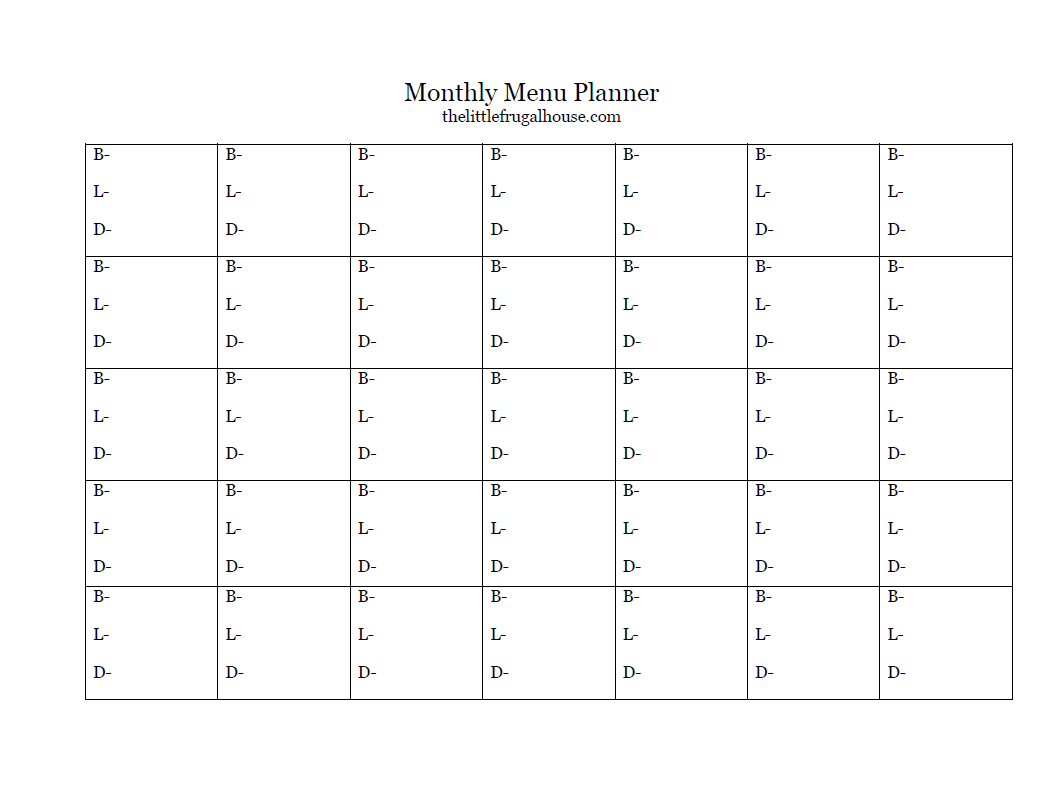 What do I need to start?
This FREE printable Monthly Menu Planner
A list (on paper or in your head) of meals your family loves to eat
15 minutes
That's it!
Let's get started!
This planner is so easy to use! There is a spot for breakfast, lunch, and dinner. Just cross out the days you have plans (or plans not to cook) and fill in the rest!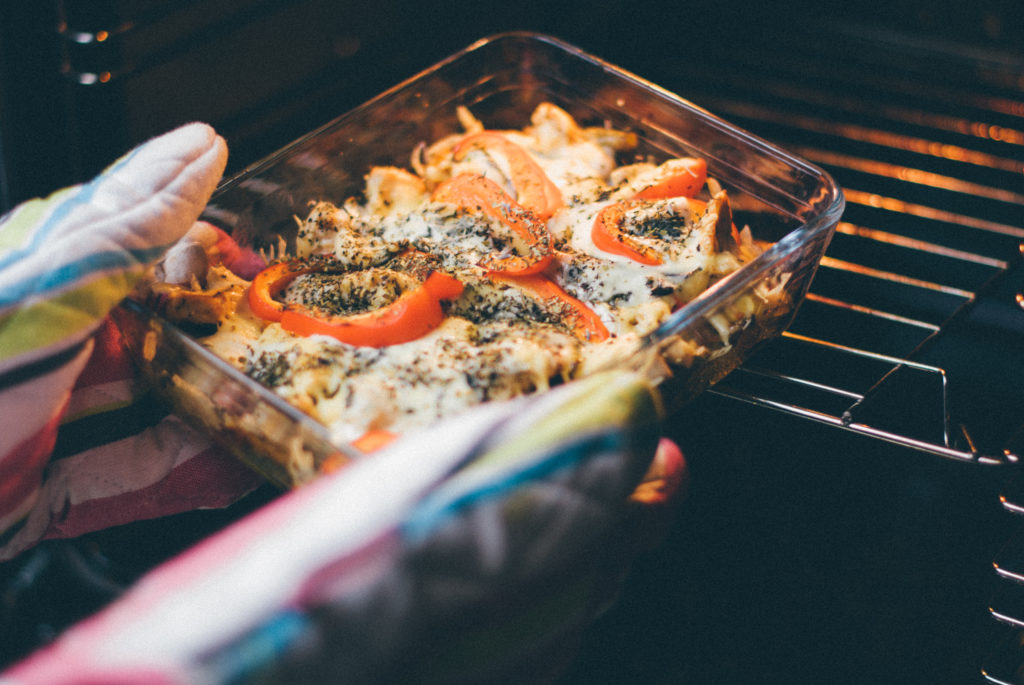 How do I plan a month of meals?
Think about any special events you have going on. A family birthday coming up? Will you be eating out or making a special dinner? Write that in the Monthly Menu Planner.
If you know of any busy nights for your family (kids at practice, church group, etc.), where you won't be able to make a meal – plan a freezer meal for that night.
Does your family enjoy theme nights? Like Taco Tuesday or pizza on Friday? Plan those nights accordingly.
Like to have a special date night dinner every once in a while? Schedule 1 or 2 for this month and a special menu for the night.
Fill in the rest of the month with meals that are either: ready to go freezer meals, crock pot meals that will be ready when you get home, something super easy and quick, or a $2 per serving meal.
Plan easy breakfast and lunch meals too! That way everything is planned out, you know what to shop for, and you can just grab and go!
Make your grocery list based on the whole month.
Review your plan at the beginning of each week to ensure you have all the ingredients, and can plan for the week ahead.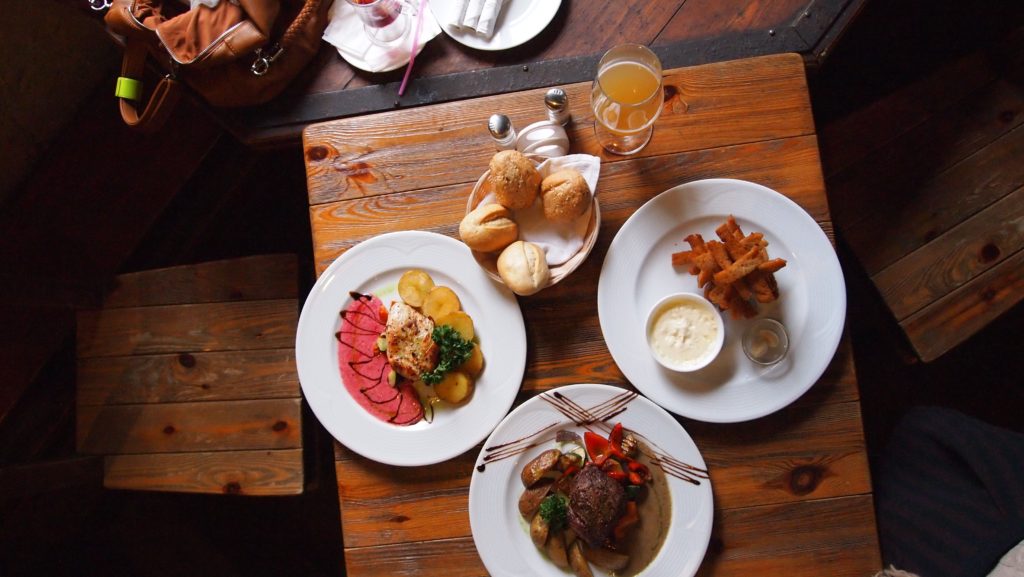 Not to scary, right?
Try monthly meal planning using this system and enjoy the time and money saved!!
Here's the FREE printable Monthly Menu Planner again!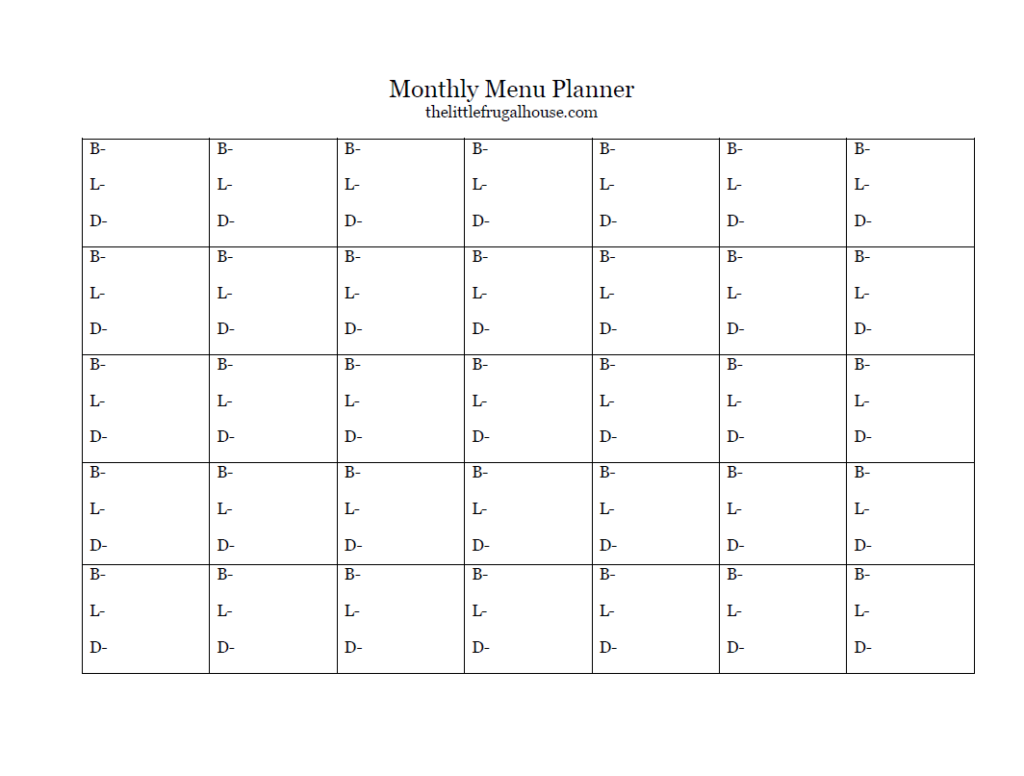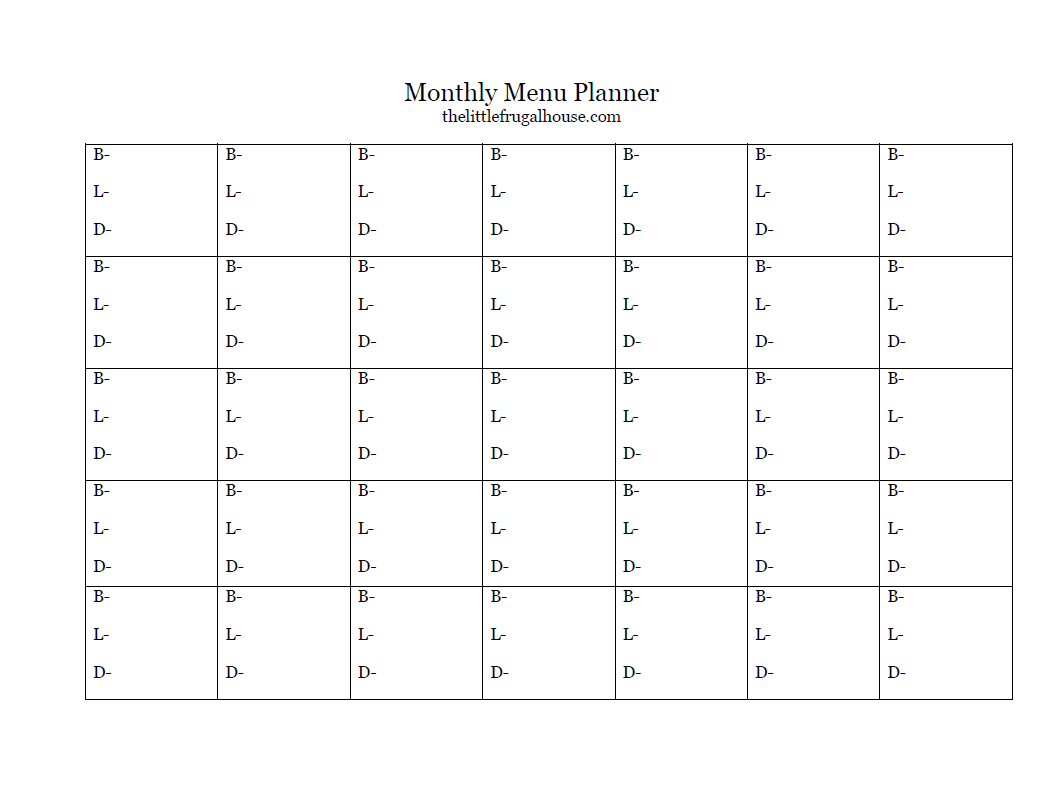 What are your favorite monthly meal planning tips and tricks?

P.S. Never want to miss a post but don't have time to check the site everyday? Sign up for our weekly newsletter to receive blog posts straight to your inbox, along with the best frugal living tips!