This post may contain affiliate links. If you click and make a purchase, I may receive a small commission, at no extra cost to you. I only recommend products and services I use and love. Thanks for supporting The Little Frugal House!
Date nights are so important to relax and have fun with your special person. You can forget about the stresses of life and do something just for fun.
But when you are working to tackle your debt and have big savings goals, you don't always have the extra money to go out and do something.
And to be honest, I love staying home most of the time. (hello comfy clothes and avoiding crowds!)
These are some of our favorite frugal, stay at home, date ideas!
22 Frugal Stay At Home Date Ideas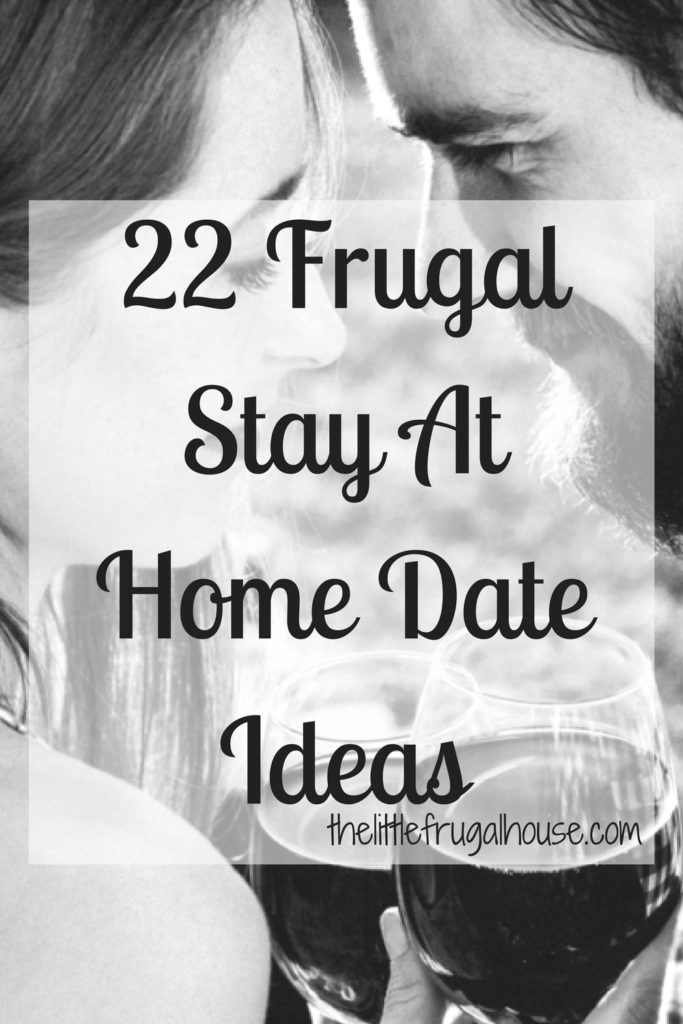 Build a fire and enjoy making smores together.
Make homemade pizzas and watch a movie on Netflix.
Have a board game night with a fun prize for the winner.
Cook a fancy meal together.
Make crazy ice cream sundaes with all the toppings you can find in your house.
Work on a home project together.
Plan your goals together.
Turn some music on and dance.
Have friends over for game night and a potluck dinner.
Sit on the swing and talk.
Work in the garden and harvest vegetables to eat with dinner.
Plan an appetizers and dessert only dinner.
Research and plan your next vacation.
Watch funny You Tube videos.
Picnic or camp out in the backyard.
Binge watch a show on Netflix with your favorite snacks.
Work out together.
Make a new dessert together.
Have a milk and cookies date.
Make a bucket list together.
Search for new recipes to add to your regular meals.
And if you have a little extra change to spare or don't mind leaving the house, try one of these fun and frugal date ideas!
Whatever date you choose, have fun and relax!! You deserve it after working so hard to pay down your debt and working to achieve your big goals.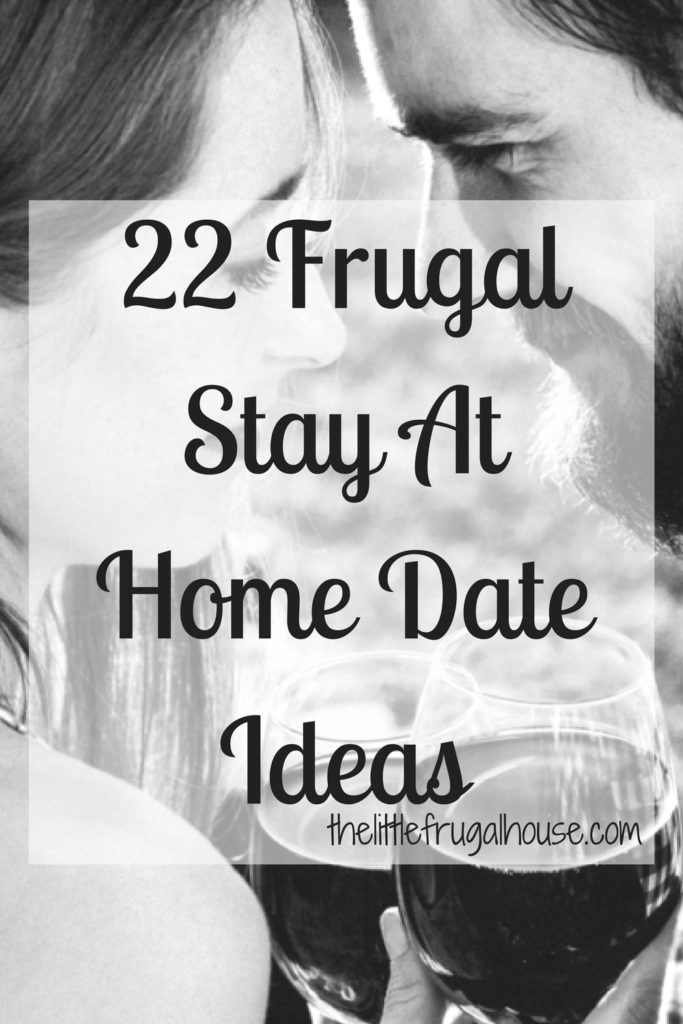 What is your favorite stay at home date night?
You might also enjoy…