Summer is such a great time for backyard parties, cook outs, and family get-togethers. We love having people over for cook outs on our patio!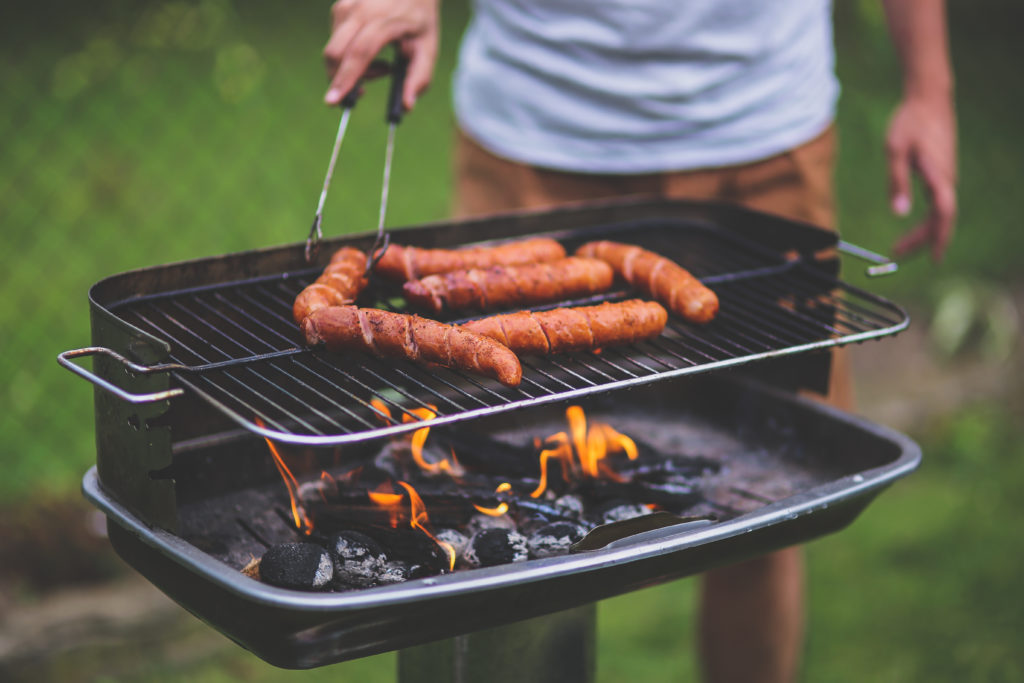 The weather is so nice that I don't want to get stuck in the kitchen preparing food and desserts.
Today, I've got 5 of my favorite summertime desserts to share with you! They are all quick, easy, and of course, delicious!
1. Individual Strawberry Shortcakes
Can't get much summertime-y than a strawberry dessert!
Buy an angel food cake or dessert shells, add vanilla ice cream, strawberries, and a dollop of whipped topping! Can't get much easier than that!
If you want to be a little fancier, you can make your own pound cake or angel food cake, or even add chocolate syrup! Yum!
Strawberry shortcakes are a wonderful, light, delightful, summertime treat!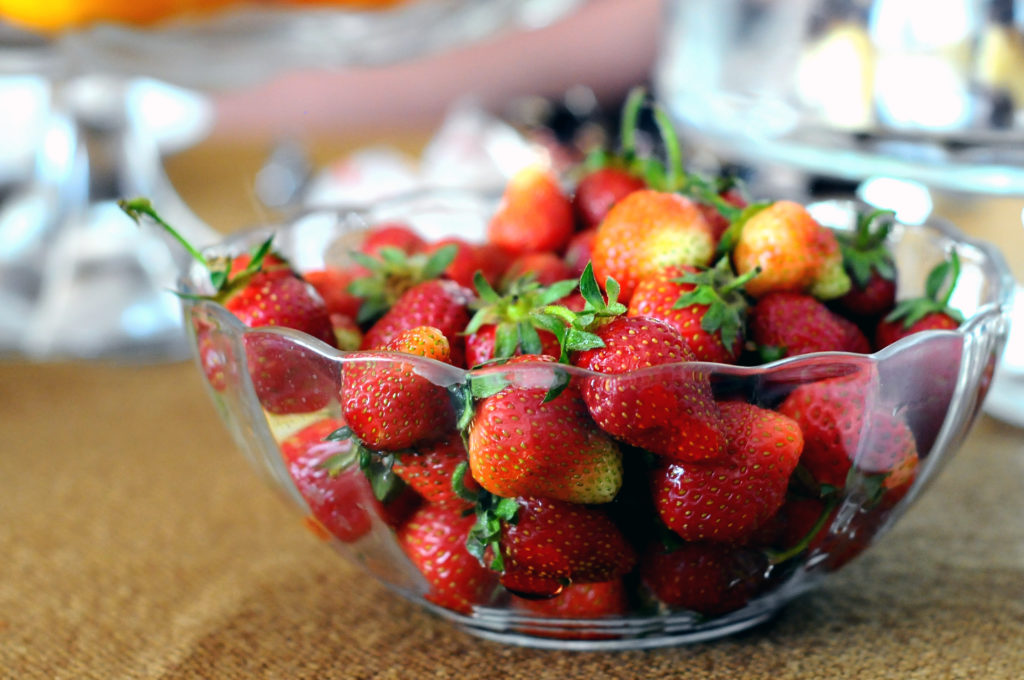 2. Homemade Popsicles
Great for a pool day or the hottest summer day! And kids will love these!
Get some popsicle molds and add whatever you please!
My favorite flavors:
Fresh Strawberry (puree strawberries)
Root beer (just pour in the molds)
Kool-Aid (mix packet with water, and pour into molds)
Fresh Lemonade (make homemade lemonade and freeze some in the molds)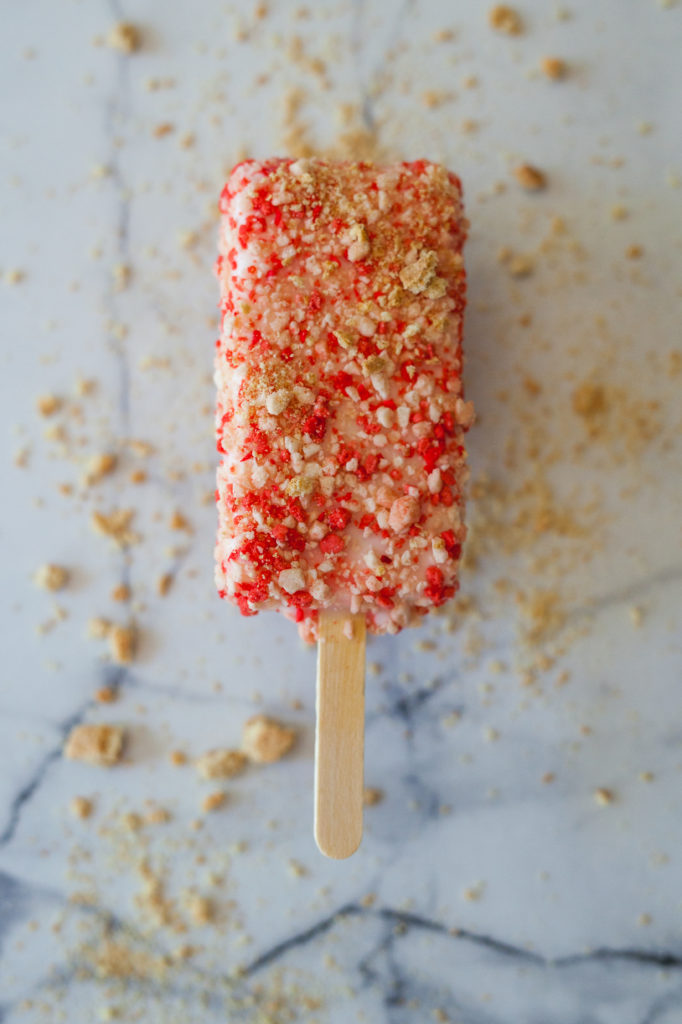 3. Ice Cream Sandwich Dessert
This one is easy and OMG delicious!!!
Make ahead of time and serve when ready!
Add Ice Cream Sandwiches to bottom of glass dish. (We use the biggest rectangular one we have.)
Drizzle caramel and chocolate syrup on top of sandwiches. (Or whatever topping you have on hand.)
Add whipped topping to cover.
Crush your favorite candy bar and sprinkle on top. (We love Hershey bars or Reese's!)
This is a great dessert on a hot day and so easy to make!
4. Chocolate Chip Cheese Ball with Cookies
This one is a little fancier, and might be my favorite!
Ingredients:
8 oz cream cheese
1/2 cup softened butter
1/2 tsp vanilla
3/4 cup confectioner's sugar
2 tbsp. brown sugar
3/4 cup miniature semi sweet morsels
3/4 cup chopped pecans
Directions:
With mixer, mix cream cheese and butter.
Blend in sugars and vanilla.
Stir in chocolate chips.
Chill for 2 hours in fridge. (Overnight works too!)
Form into a ball.
Roll in chopped pecans. (Or chocolate chips.)
Serve with Lotus Biscotti cookies, chocolate graham crackers, or your favorite cookie.
I love how this can be made ahead of time, too! It's always a crowd pleaser with our family!
5. Ice Cream Sundaes
Ice cream sundaes are also a favorite! Ok, I love desserts!!!!!
I love to get fun toppings, waffle cones, and a few syrups for everyone to make their own yummy creation.
It's like Sweet Cece's at home!!
Ideas for Toppings and Extras:
M&M's or any candy pieces
Nuts
Cherries
Whipped Topping
Chocolate Syrup or Hot Fudge
Brownies or Chocolate Chip Cookies
Waffle Cones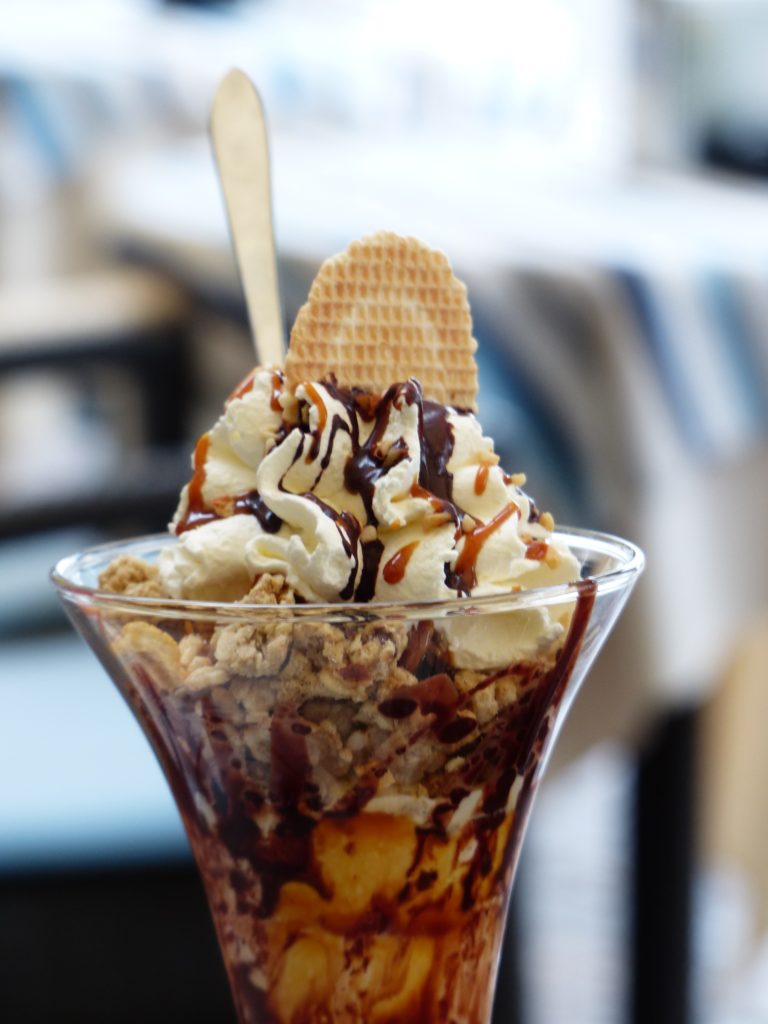 And you can never go wrong with s'mores by a campfire / fire pit!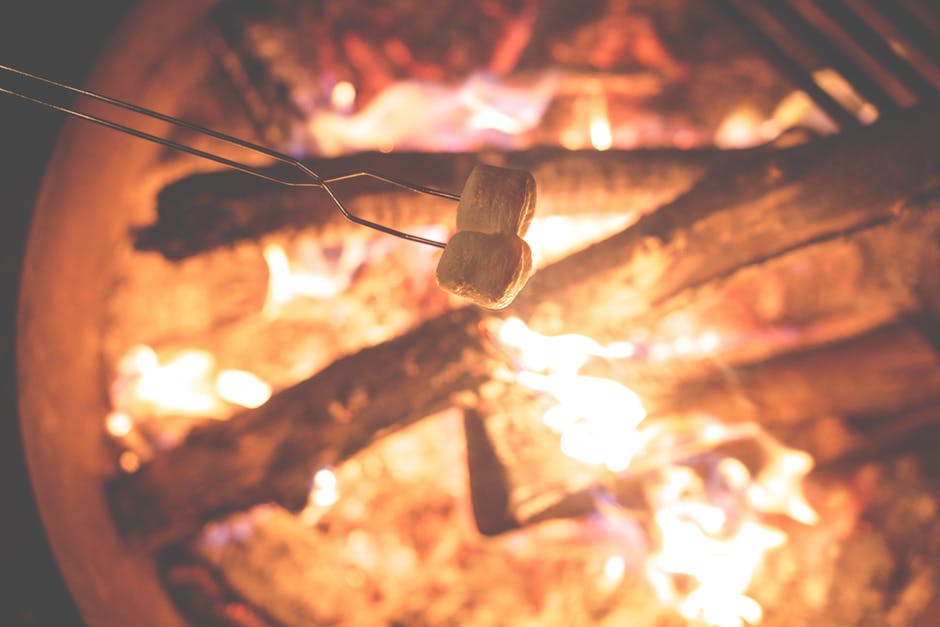 Anyone else have a serious sweet tooth all of a sudden??
Make one of these super easy and delicious summertime desserts for your next family get together or party! You'll enjoy the ease of preparation and serving, and enjoy more time mingling with friends and family!
What are your other favorite easy, summertime desserts?

P.S. Never want to miss a post but don't have time to check the site everyday? Sign up for our weekly newsletter to receive blog posts straight to your inbox, along with the best frugal living tips!