This post may contain affiliate links. If you click and make a purchase, I may receive a small commission, at no extra cost to you. I only recommend products and services I use and love. Thanks for supporting The Little Frugal House!
Do you struggle with keeping your garage organized? Is it full of sports equipment, lawn tools, or just junk? And hard to find things when you need them?
I'm right there with you! Our garage is one of our most used areas. We are always out there working on flipping furniture, or building something for our home. With a 900 square foot house, you need as much storage space as you can get, and the garage fills up fast!
I was looking for ideas to help us get our garage organized, and thought I would share the best garage organization tips I found with you. 🙂
9 Top Garage Organization Tips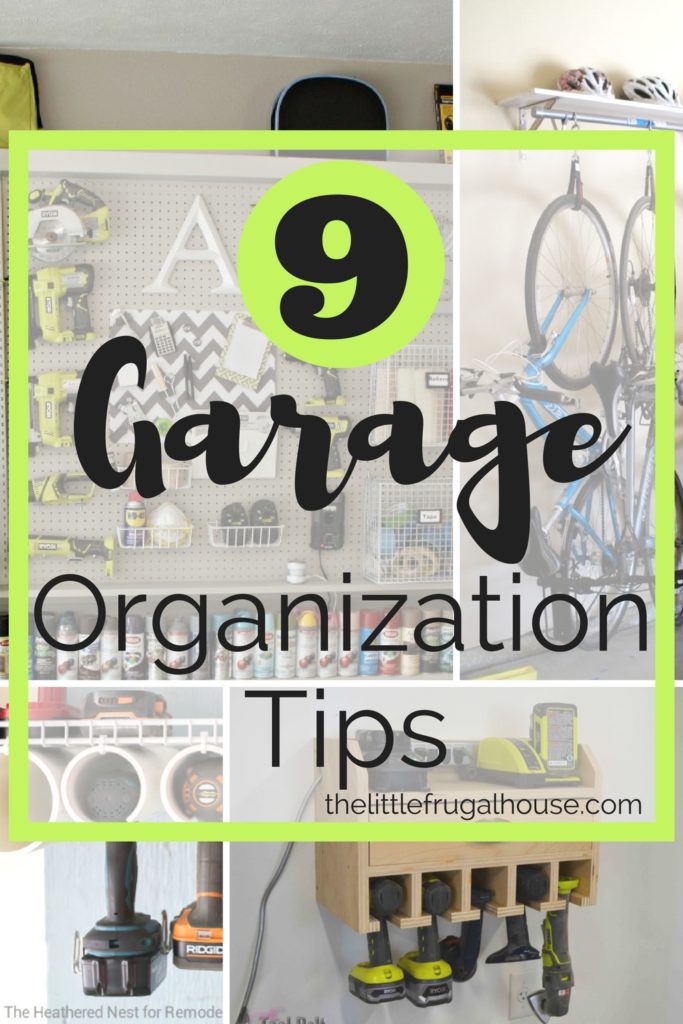 Ready to get your garage organized? I've got so many ideas now to finally organize our little garage.
What garage organization tips would you add to this list?
You might also enjoy…