Fall is my favorite time of the year! The weather is perfect, the leaves changing colors is simple beautiful, and there are so many fun things to do!!
I may be partial because we got married in the fall, but it will always be my favorite season!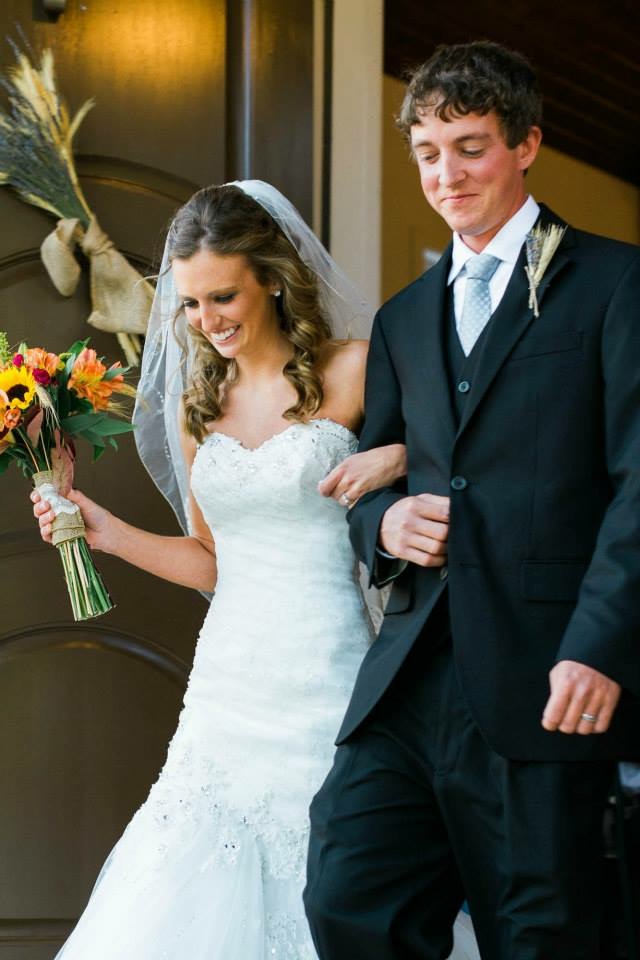 To celebrate the upcoming fall season, here are 12 of my favorite frugal fall date ideas!
12 Frugal Fall Date Ideas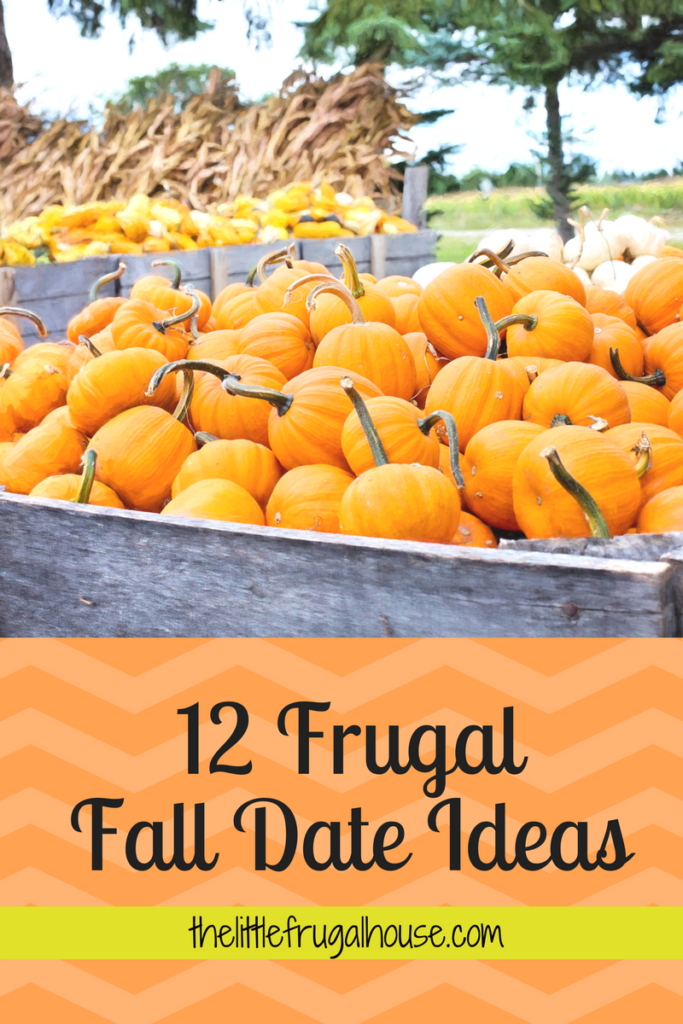 Visit your local farmer's market.

I bet you will find the most gorgeous pumpkins, gourds, flower bouquets, yummy fruits, vegetables, and baked goods!

Go to a pumpkin patch.

Spend an afternoon at a local pumpkin patch and definitely take some cute fall photos!

Have a picnic.

Picnics are the best when the weather is so nice like it is in the fall! Spread out a blanket and enjoy each other's company!

Stargaze.

Laying out under the stars can be so relaxing and a great time to catch up and talk (or just enjoy the quiet!)

Take some nice photos.

Hire a local photographer or a family member/friend to take some nice photos of the two of you. Or grab another couple and trade being photographers for each other!

Fall is the perfect backdrop for a beautiful photo. Set up at a pumpkin patch or in a pretty field, grab some pumpkins and a blanket for props!

Then, you can update pictures in your home!

Go for a drive in the country.

Drive around some back roads with the windows down, favorite music playing, and enjoy exploring the beautiful areas around you. 

Go to a football game.

Football season is here! Get tickets to your favorite team's game or attend your local high school game.

Go hiking.

Hiking this time of year can be so nice and refreshing! Visit a local park, drive somewhere you haven't been before, or see a waterfall!

Take a camping trip.

Camping can be a lot of fun and could be a nice little weekend getaway for the two of you!

You can build a fire together, find some biking/hiking trails, and definitely make some s'mores!

Visit a local festival.

There are lots of festivals and fairs going on this time of year. Get out and see what's going on in your community!

Decorate your home for fall.

Get some pumpkins, mums, hay bales, leaf garland, whatever fall goodness you can find and decorate your home for fall!

Cook or bake together.

Get out the recipe book or scour Pinterest for the perfect fall recipe.

Pumpkin cheesecake, apple pie, chili, beef stew… Yum!
If you need more ideas, here are 43 more frugal date ideas and 22 ideas for when you don't want to leave your house.
Whatever you find to be the perfect date, I hope you have a great time together!
What are your favorite frugal fall date ideas?
Happy Fall, Y'all!!

P.S. Never want to miss a post but don't have time to check the site everyday? Sign up for our weekly newsletter to receive blog posts straight to your inbox, along with the best frugal living tips!