Looking for an easy and frugal way to update your front door?
You may already have some or all of the supplies needed to make this quick and easy craft project!
Don't you love when you don't have to buy much or anything to make a craft?
I'm going to show you how to make a super cute (and easy! and frugal!) burlap cross door hanger!
This DIY craft will give you a fresh door décor update. You may even find you want to make these for a little side income…
DIY Burlap Cross Door Hanger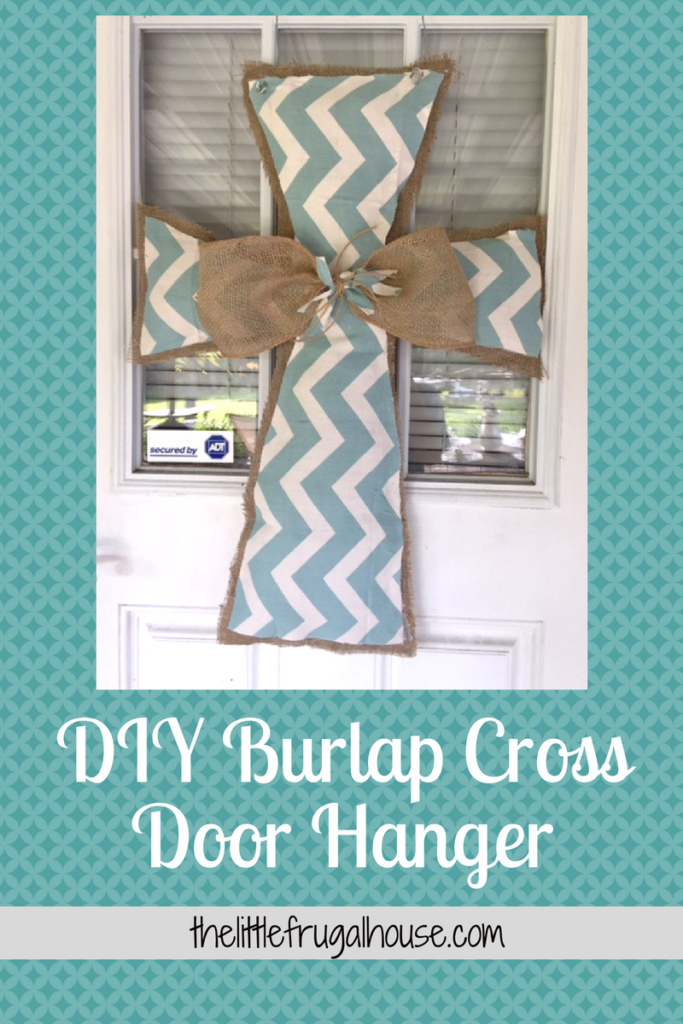 Materials and Tools Needed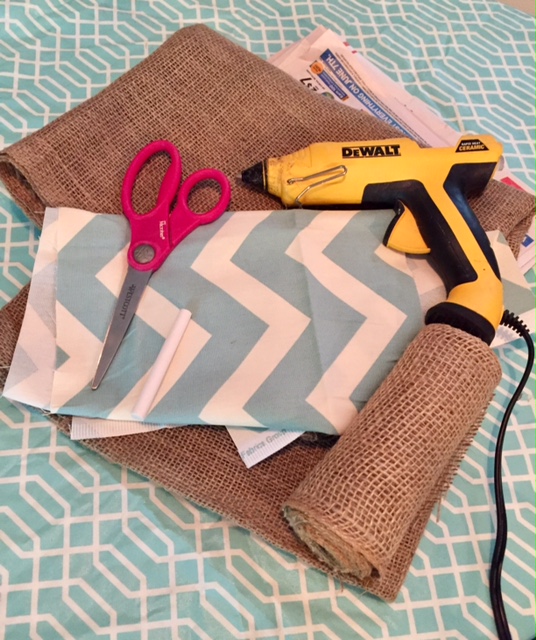 1 yard of burlap fabric – will have leftover
Scrap fabric of your choice – I found a remnant in the clearance section for this project!
Newspaper (could use grocery sacks)
Thin-medium gauge wire
Hot glue gun and glue sticks
Chalk
Scissors
Tool to smooth fabric and hot glue  (and not burn your fingers!) – I use a pry bar.
Cost = less than $5!
Directions
Pretty easy, right?
Round up the supplies, print these instructions, and make your own DIY burlap cross door hanger!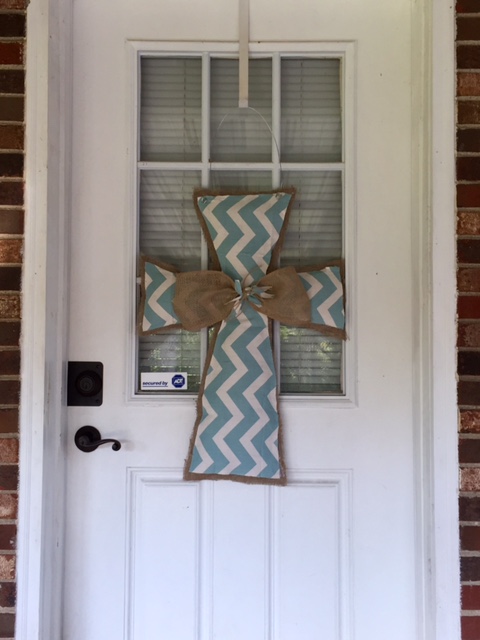 You can really make these for any occasion and any design! Be creative with your pattern and fabrics!
These burlap cross door hangers would make a beautiful housewarming, baby, wedding, or Christmas gift!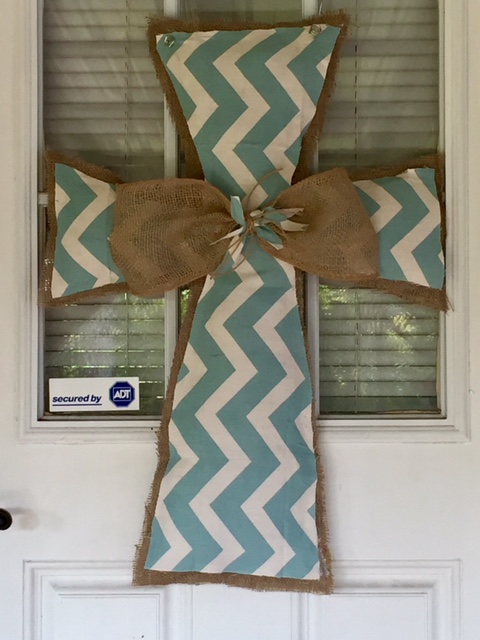 Share your creations in the comments!

P.S. Never want to miss a post but don't have time to check the site everyday? Sign up for our weekly newsletter to receive blog posts straight to your inbox, along with the best frugal living tips!