This post may contain affiliate links. If you click and make a purchase, I may receive a small commission, at no extra cost to you. I only recommend products and services I use and love. Thanks for supporting The Little Frugal House!
I've got a super cute and super easy Easter DIY today! You may even have some or most all of the supplies already.
I had a couple of friends over for a craft night to make these adorable Easter Burlap Door Hangers! We had a great time catching up and making these.
Easy Easter Burlap Door Hangers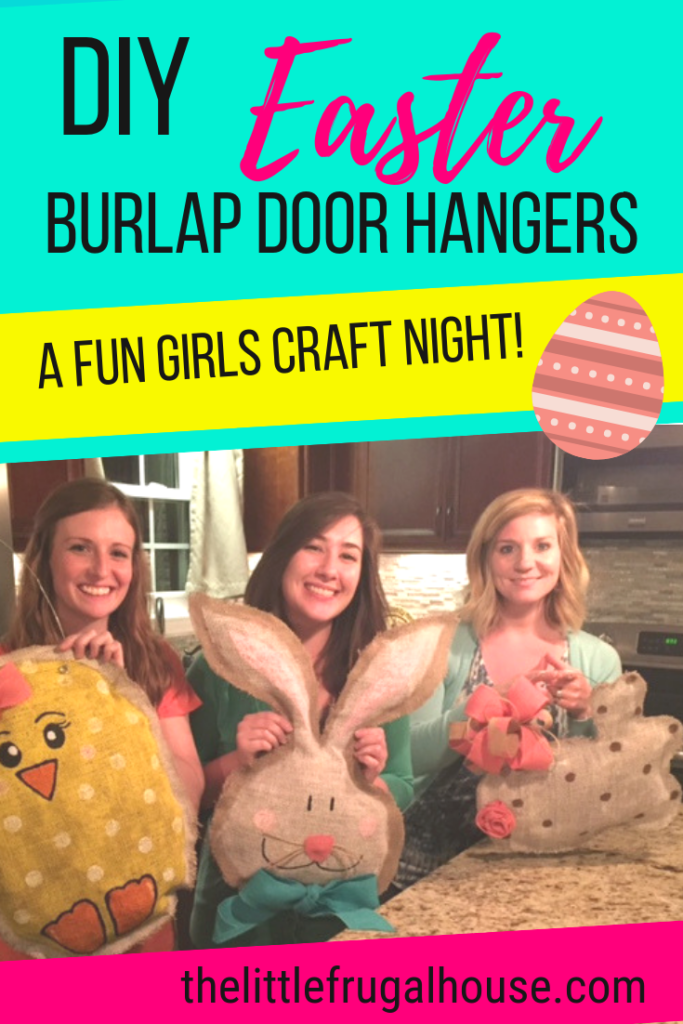 Invite a few friends over for a simple and fun craft night!
Only a few rules:
Nothing has to be perfect. Or the exact same.
Must have food and/or drink.
Have fun!
Materials Needed:
burlap fabric (about 1/2 yard for each)
assorted paint
filler (we used newspaper, but you could use grocery bags or pillow stuffing)
paintbrushes
hot glue gun and plenty of glue sticks
scissors
ribbon
Instructions:
1. Draw your shape in chalk on burlap fabric.
We all choose different Easter shapes, after getting inspiration from Pinterest, and drew the outline in chalk.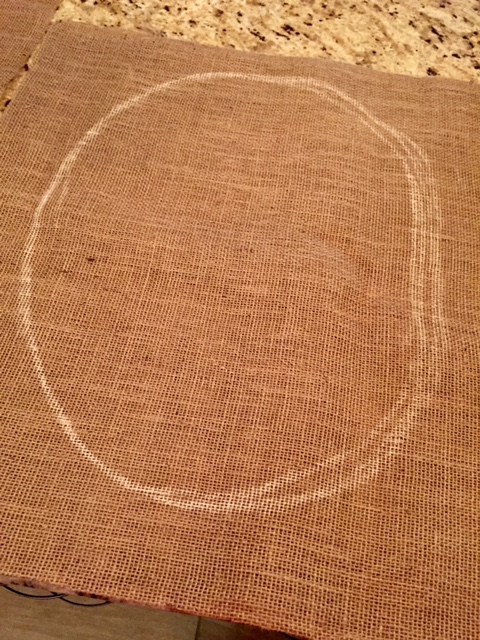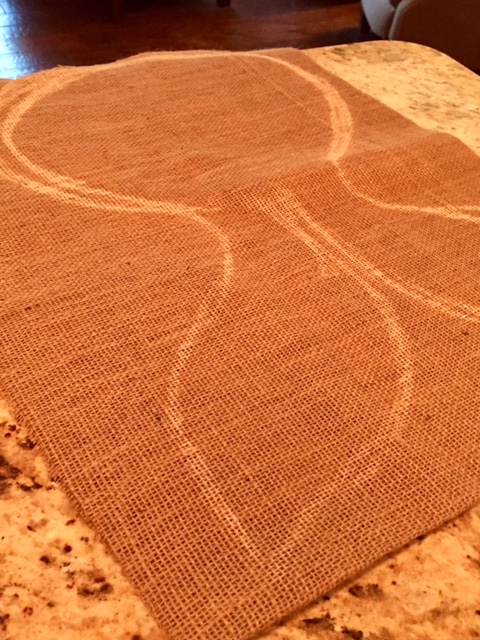 2. Cut your shape out of two layers.
You need two of the exact same shapes cut out of burlap fabric.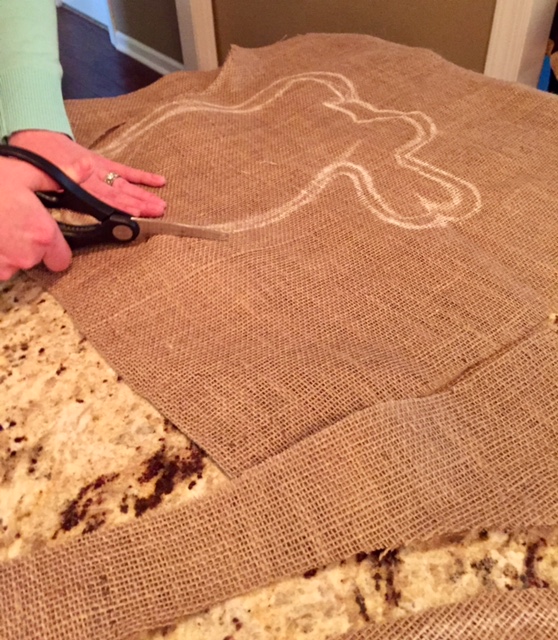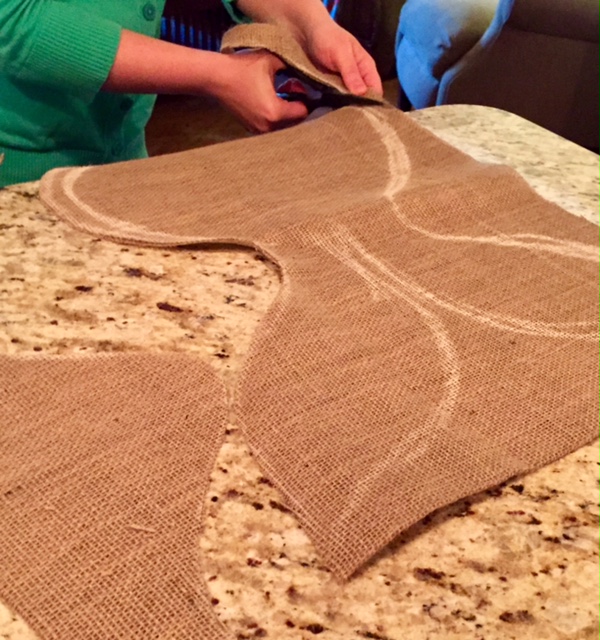 3. Paint design on fabric (over newspaper) on one of the fabric pieces.
Place one piece of your cut out burlap fabric over newspaper and paint your design. The paint will seep through some, but will stiffen the burlap in the end.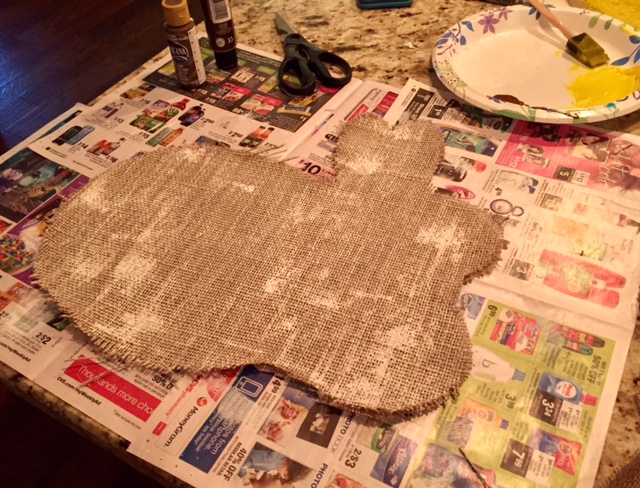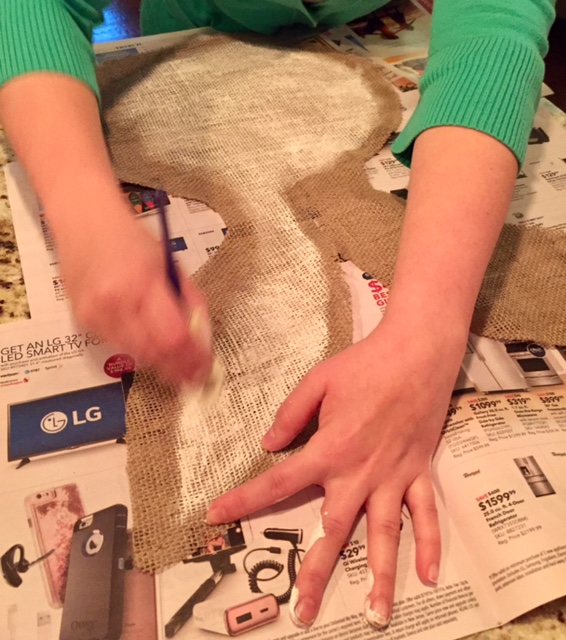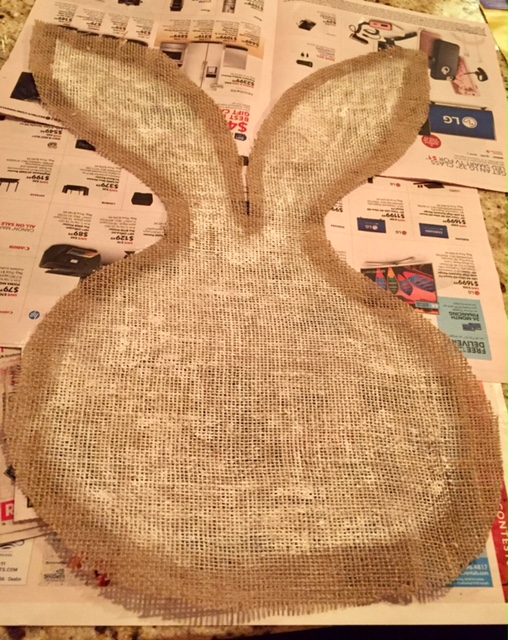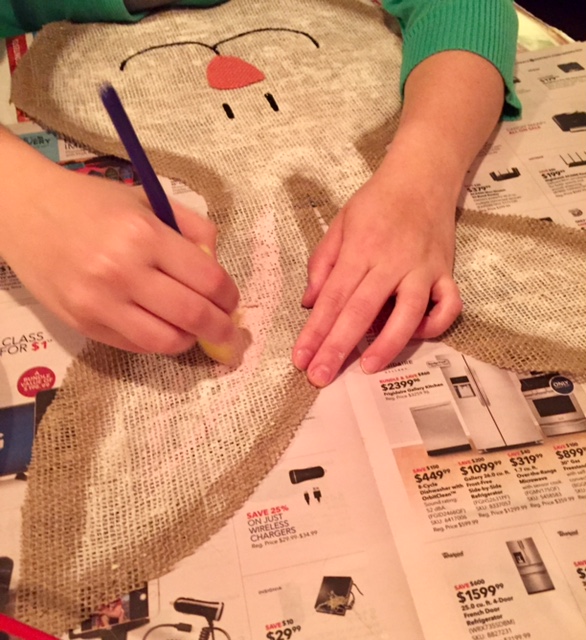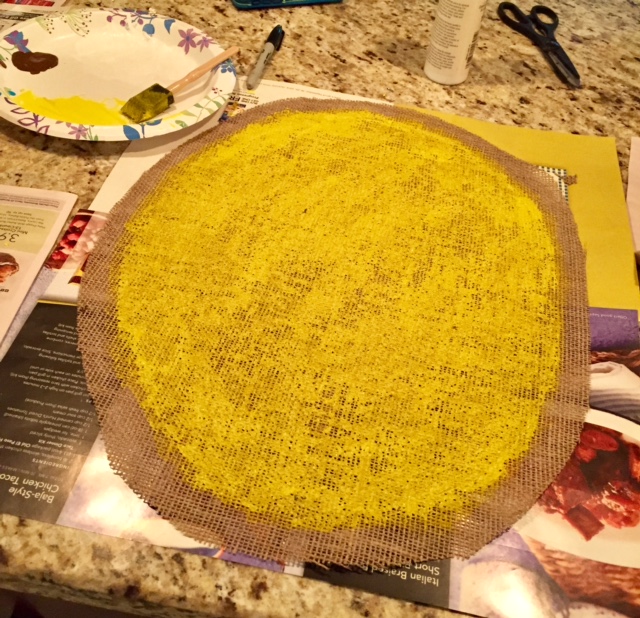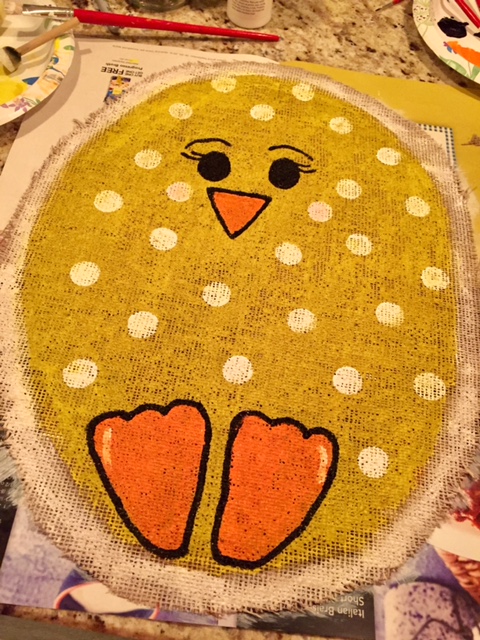 4. Hot glue the edges together, leaving a small hole for stuffing.
Run a line of hot glue about 1/2″ to 1″ from the edge of the burlap and press down to seal. Leave an opening so that you can stuff your fabric.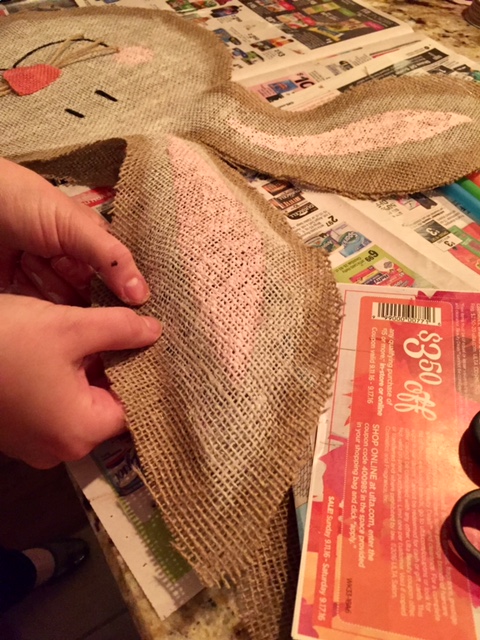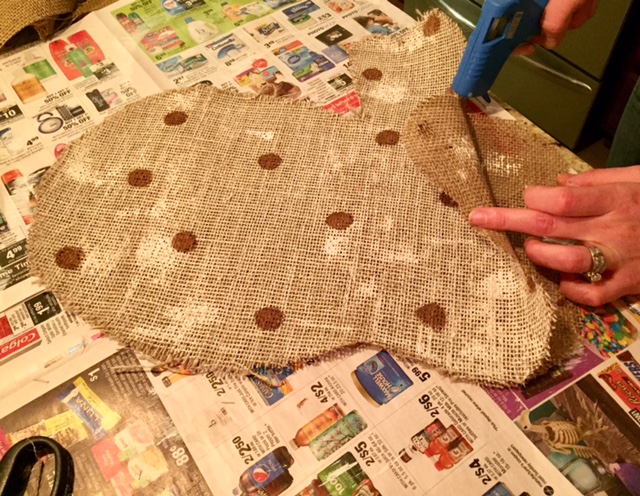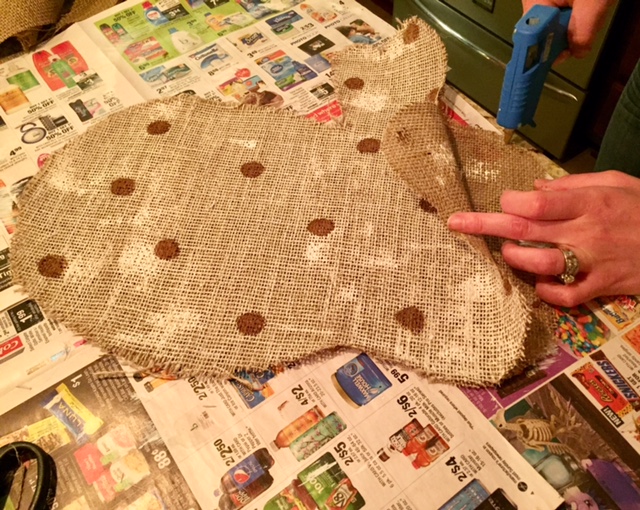 5. Fill and form your shape.
Fill your door hanger with newspaper, grocery bags, or pillow stuffing and shape to your preference.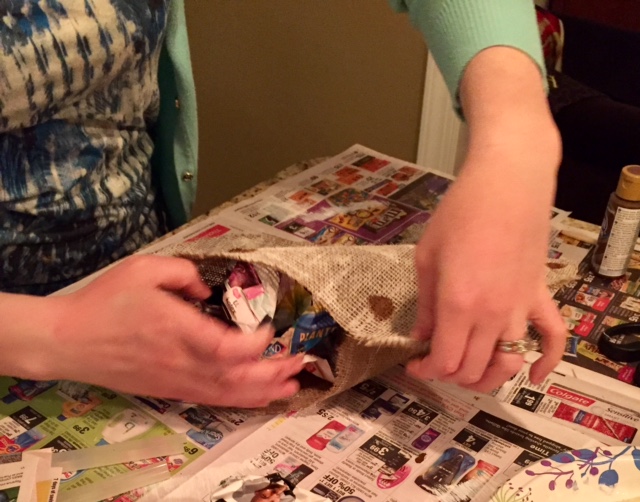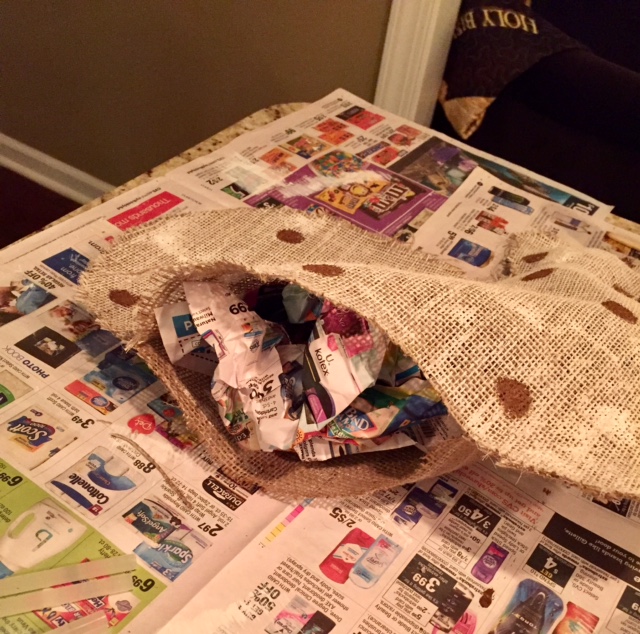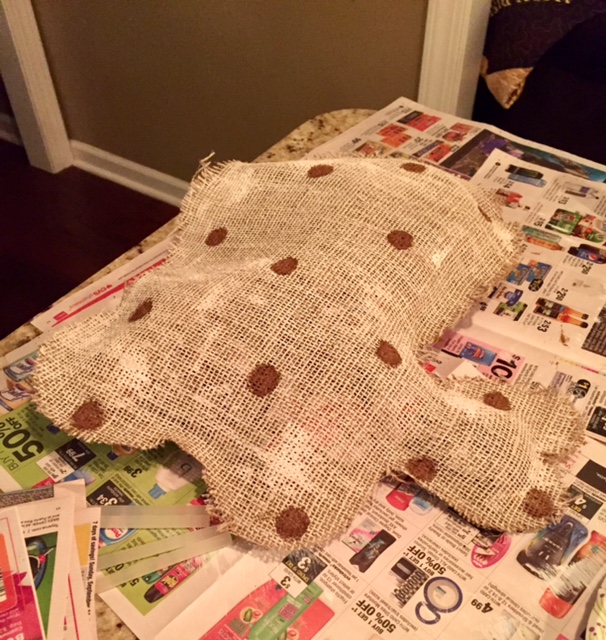 6. Glue the rest together and seal.
Finish sealing the door hanger up with hot glue and pressing until sealed up.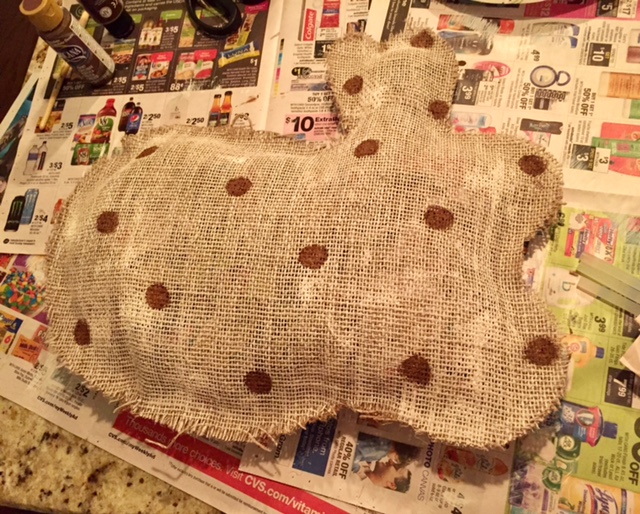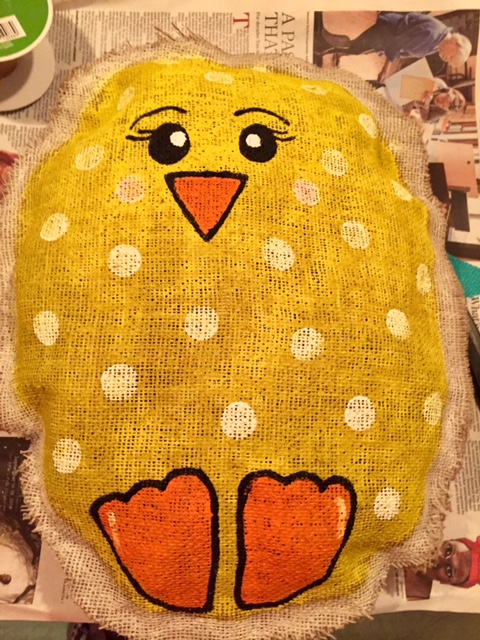 7. Attach wire and additional décor.
I used a medium gauge wire I had leftover from another project. I just pushed it through from the backside and wrapped the ends around the stick of a paintbrush, creating little loops.
We also added some fun ribbon accents!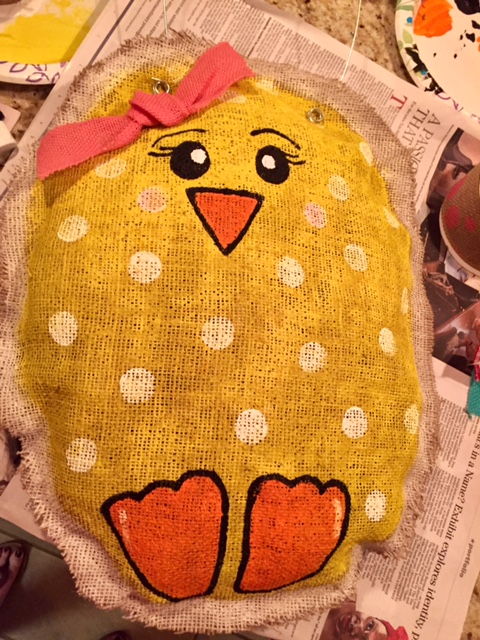 I think these turned out so cute and we had so much fun making them together! I love having creative friends!! It's always fun to see what everyone comes up with and bounce ideas off each other.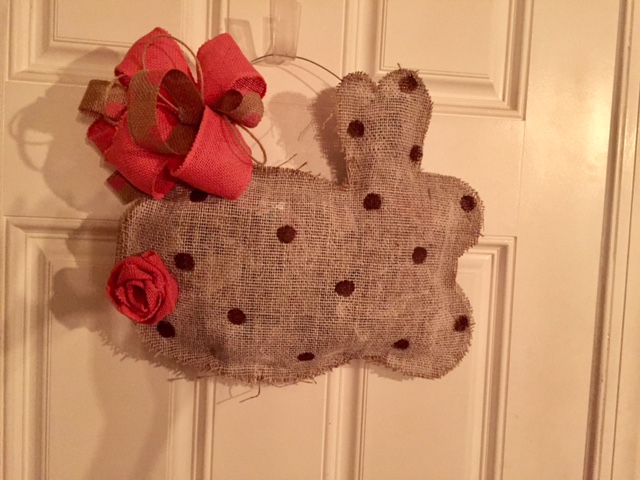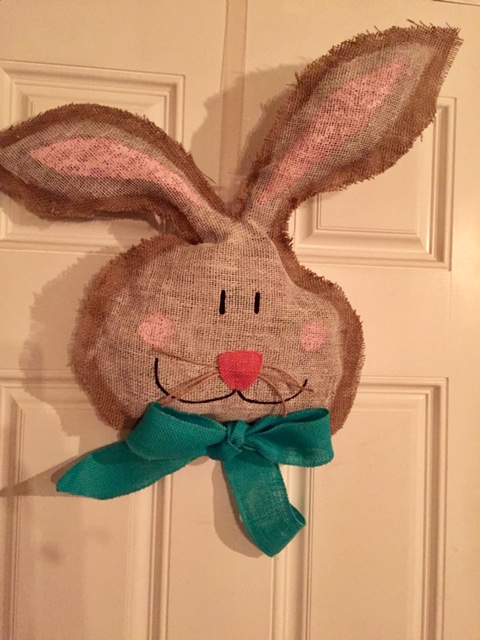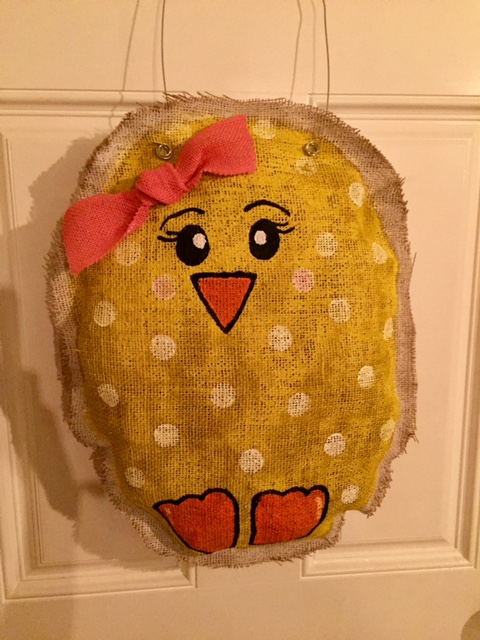 Go through your craft supplies and see if you have any of the supplies already – I only needed to buy the burlap fabric!
Enjoy a movie, some snacks, or some quiet time while you make these Easter Burlap Door Hangers! Don't forget to take pictures!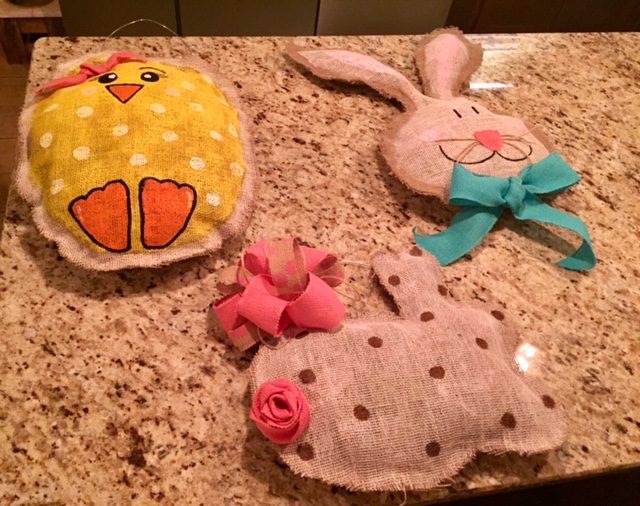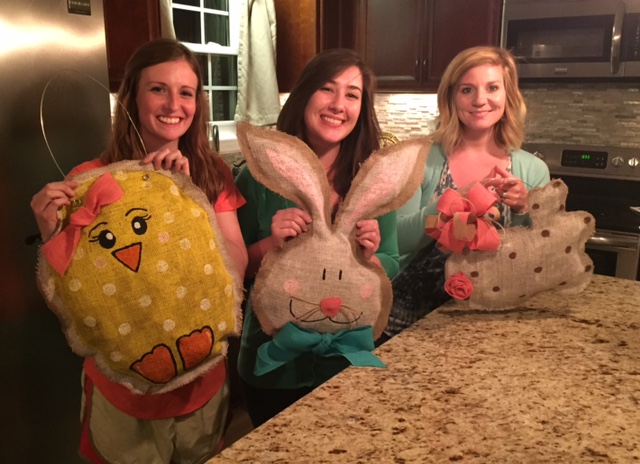 If you need a super easy and cute Easter gift try this DIY Easter Gift and make Chalk Paint Bunny Mason Jars!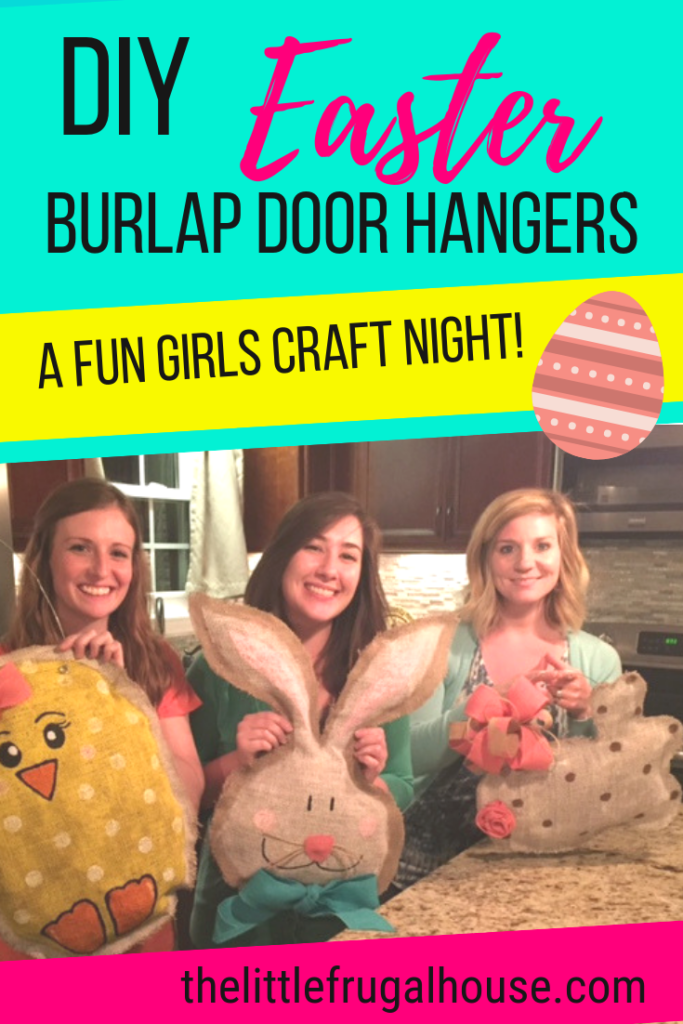 You might also enjoy…