When we updated the décor in our bathroom, I had an idea in my head to make these wooden signs with positive and uplifting quotes. I wanted something classic looking, something I could make myself with scrap materials, and obviously something very frugal.
That kind of describes me perfectly… frugal, classic taste, and a DIY girl. 🙂
I love the way the signs turned out and wanted to provide you with an easy tutorial in case you wanted to make some yourself.
You only need a few, very frugal, materials and a little time, and you'll have some super cute wooden box quote signs of your own! (If you think of a better name for these, PLEASE let me know! Wooden Box Quote Sign was the best I could do.)
Here's what we will be making!
This DIY can be altered for different sizes also!
Make your own Wooden Box Quote Sign!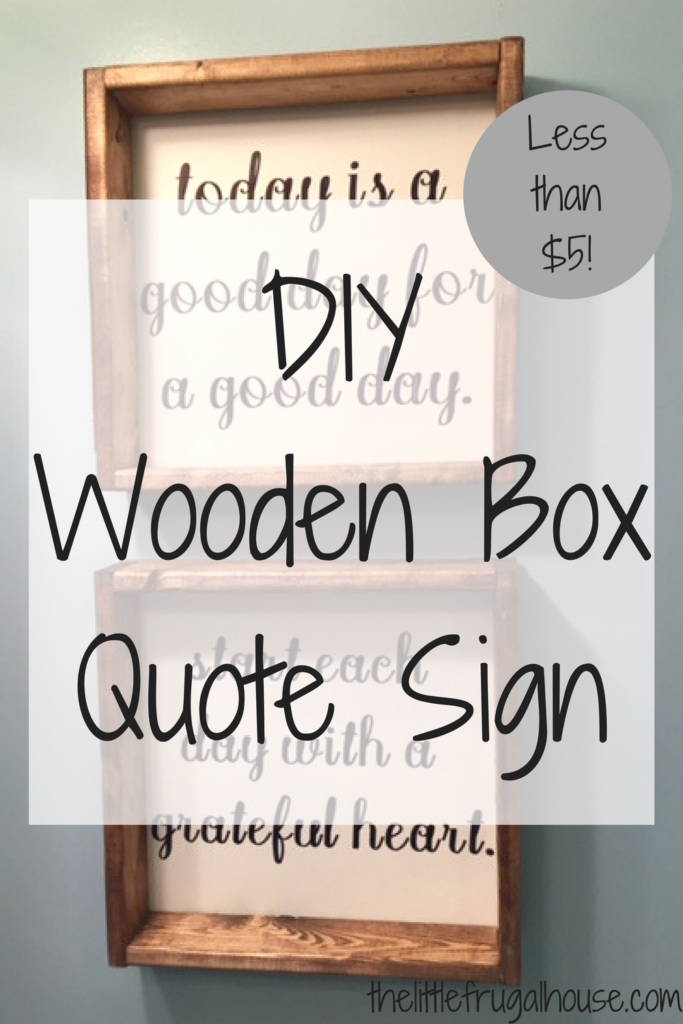 Materials Needed:
1×3″ pine wood (less than $2 for a 8′ piece at Lowe's) I made 12″x12″ signs, so 1 board would make 2 signs.
Thin plywood (or whatever thin scrap wood you have – I'm all about recycling!) I used a 12″x12″ square piece I had.
Scrapbook paper
Cricut machine with black 2.0 calligraphy pen (or your own handwriting or painting)
Nail gun with about 1″ nails
Hot glue gun
Picture hangers with screws
Stain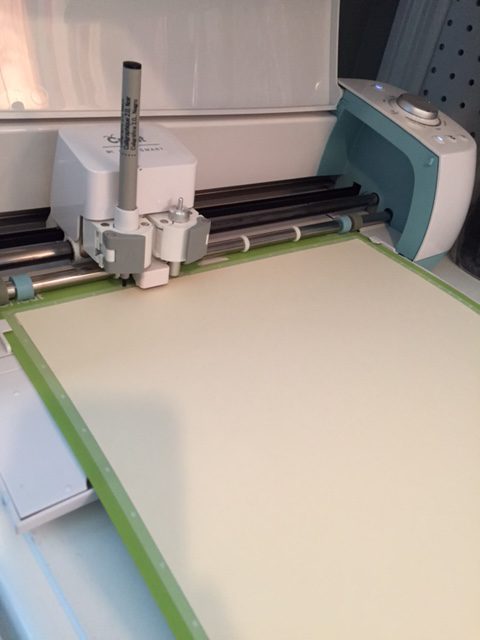 Instructions:
Make desired design on scrapbook paper using Cricut machine and black 2.0 calligraphy pen. Make sure the design has some margin around the edges.
Cut thin plywood 1/2″ wider on all sides than you scrapbook paper. (So you don't end up having the frame on top of your design.)
Hot glue scrapbook paper to plywood. (I was making a different size frame here, but this shows the process.)
Make frame out of 1×3″ pine wood. Cut 2 pieces 13″ and 2 pieces 11″ to make a square 12″x12″ frame. Use nail gun to nail pieces together. (Again, this shows a different size I was working on, but same the same process.)
Stain frame to your preference. I love the Early American stain.
Attach frame to plywood piece with nail gun, being really careful to only nail into the 1″x3″ frame so the nails don't go through your plywood.
Add picture hangers to back with screws. Make sure to screw these into the 1″x3″ frame so the screws don't go through.
Hang and admire!
Variations:
Stretch canvas fabric around plywood and use an iron on design for a different look.
Make your wooden box quote sign a different size. You could still use 12″x12″ scrapbook paper if you make a smaller size, but any larger would need to be a wood or fabric background.
Décor Ideas:
Hang two signs vertically in a hallway or bathroom.
Make a few different sizes and mix with other décor for a fun gallery wall.
Stand on top of a rustic shelf with jars for a farmhouse look.
Make a large sign with canvas fabric to hang above the couch.
Final Cost:
About $3 per sign if you have some of the supplies already. Can't beat that!!
Give this DIY a try and get creative with your quotes! I love these style signs and being able to customize them makes it even better! You could add song lyrics, a bible verse, a funny saying, or your family name… whatever fits your home and personality!
My little fan club making sure I don't make any mistakes –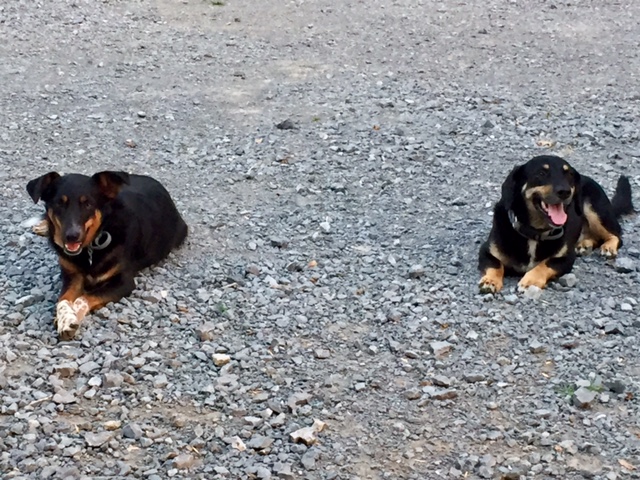 Have fun DIY-ing, friends!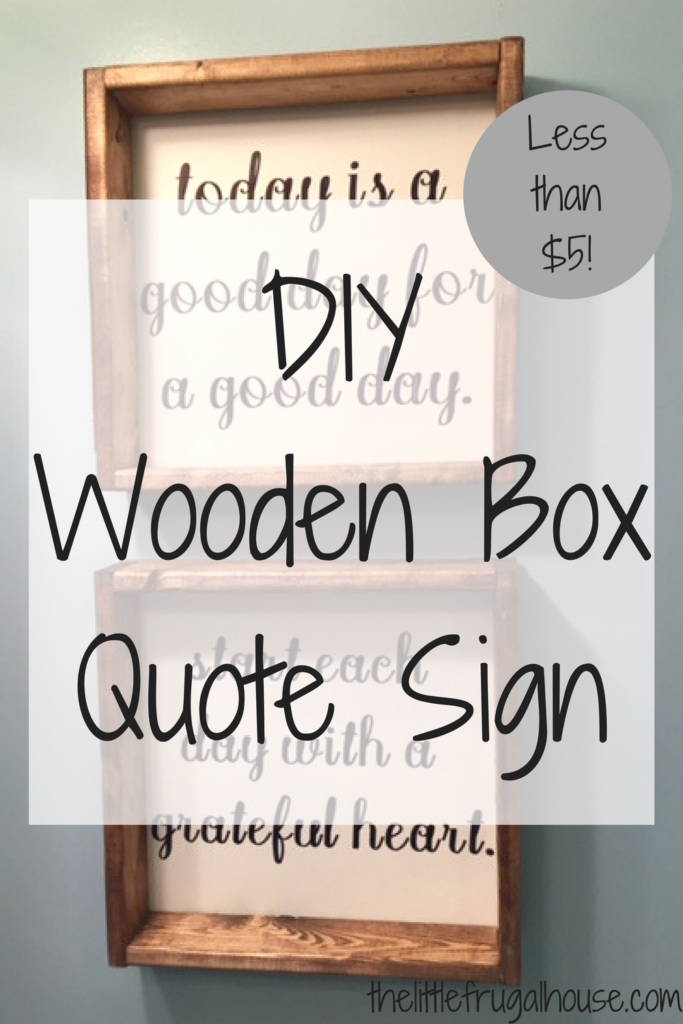 P.S. Never want to miss a post but don't have time to check the site everyday? Sign up for our weekly newsletter to receive blog posts straight to your inbox, along with the best frugal living tips!