Do you ever feel like you need a plan to get your house in shape quick, but don't really know where to start?
There are a million things you could do to get your house clean and organized, but let's just focus on the ones that you'll notice most.
This weekly cleaning schedule will help you get your home clean and organized in just 6 days!
Just set aside a time each day to complete the tasks, and mark each item off until you have a clean and organized home!
Weekly Cleaning Schedule – 6 Day Planner Printable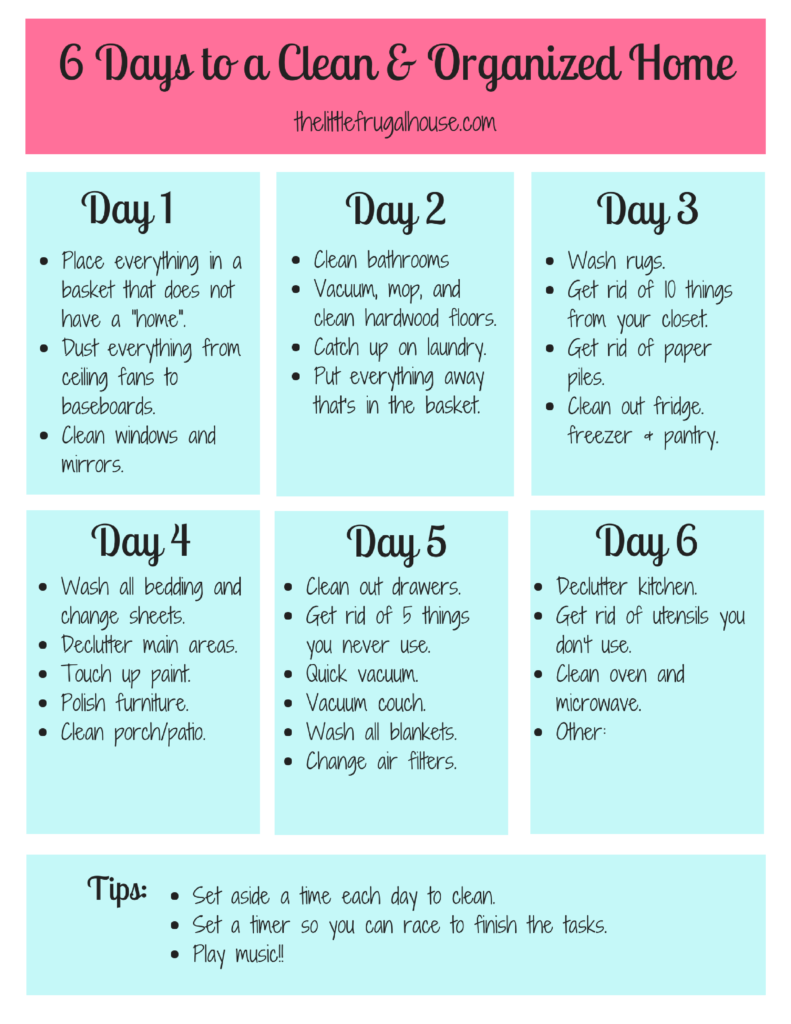 There is space to write in other tasks you might need to add.
Here's some tips to help you complete this:
Set aside a time each day to complete the tasks.
Set a timer so you can race to finish the tasks and not get distracted with other things.
Play music so you don't get too bored!
Print your weekly cleaning schedule to get started.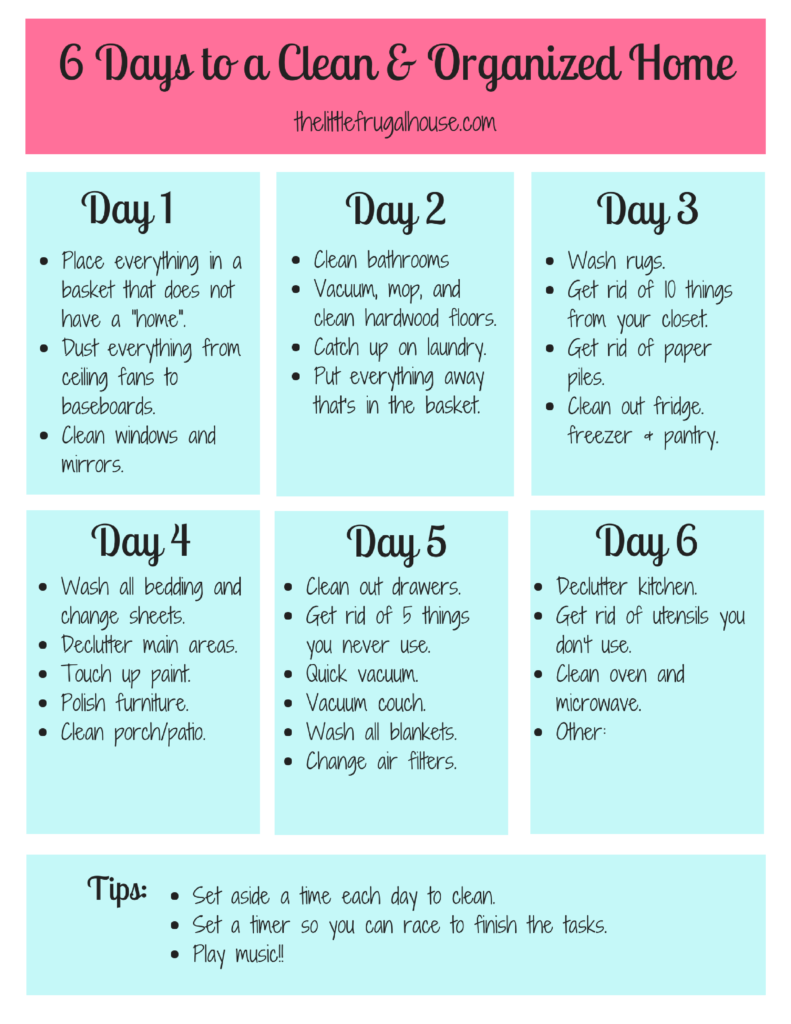 P.S. Never want to miss a post but don't have time to check the site everyday? Sign up for our weekly newsletter to receive blog posts straight to your inbox, along with the best frugal living tips!