If you saw our kitchen renovation you have a good idea of what our house looked like when we bought it.
It was outdated, disgusting, and in need of a full renovation.
We found our house while driving around one day. I was ready to keep driving, my husband, on the other hand, stopped and was excited to check it out. Can you imagine my disgusted face when I saw this house with trees grown up all around it, a wild yard, outdated everything, dirty everything, and just plain nasty?
My husband saw lots of potential in it, and convinced me that we could turn it into something great. It took a little convincing for me to get on board, but I'm so glad he talked me into buying a fixer upper!
We became homeowners Nov 15, 2013! One of my proudest moments!
We worked and worked and worked and really are still working almost daily to make this house our home sweet home. It is home. It is the sweetest little house I think I've ever seen. I couldn't imagine living anywhere else.
This renovation took a lot of hard work. Seriously, blood, sweat, and tears.
It takes A LOT of hard work, not being afraid to sweat, working as a team, brainstorming, and a lot of determination. But it is possible to make a house a perfect home for you on any budget.
We worked on this house for the whole year before we got married. It pretty much wasn't ready to be lived in until the day before our wedding. And we are still working on it almost daily.
We are so extremely proud of what we have accomplished together. I love knowing the ins and outs of our house. We know where we started and we won't ever forget that.
We know how much work it takes to achieve a goal like this. And we definitely have learned we have to work together, as a team, to accomplish big goals like this.
I love looking back at these old, nasty pictures to see where we started.
Sometimes, I feel like we have so much ahead of us. But when you look behind, and see how far you have come, you realize you can achieve all those dreams ahead of you.
Ready to see the before picture of the bathroom?
I'm warning you, it's really bad!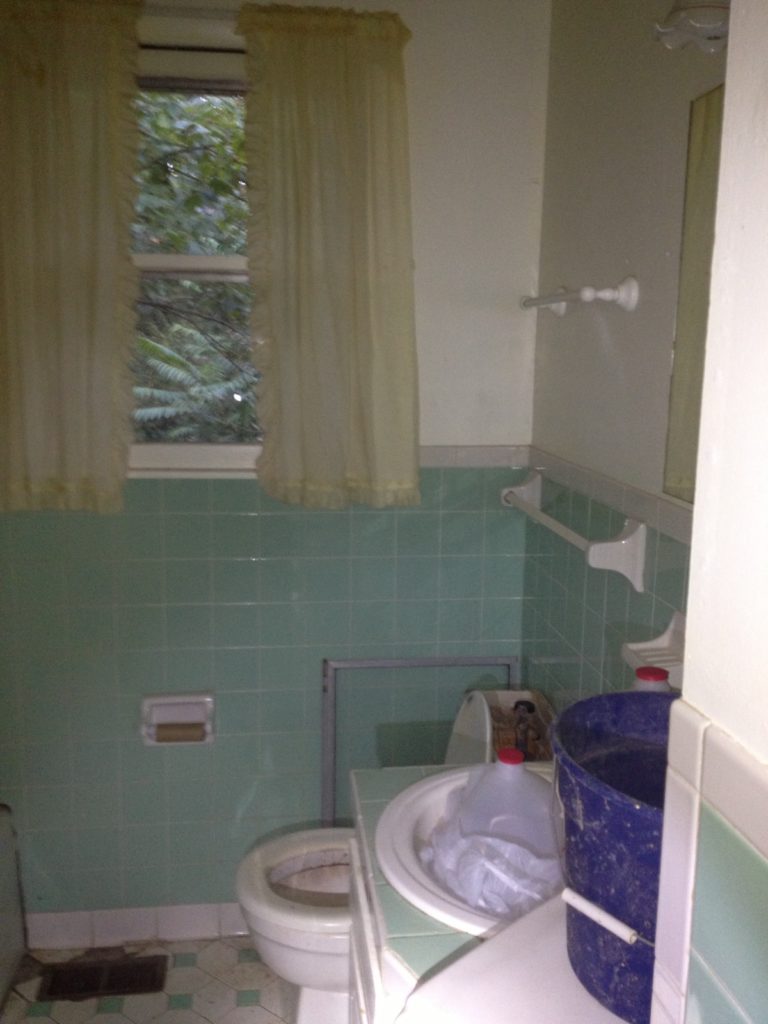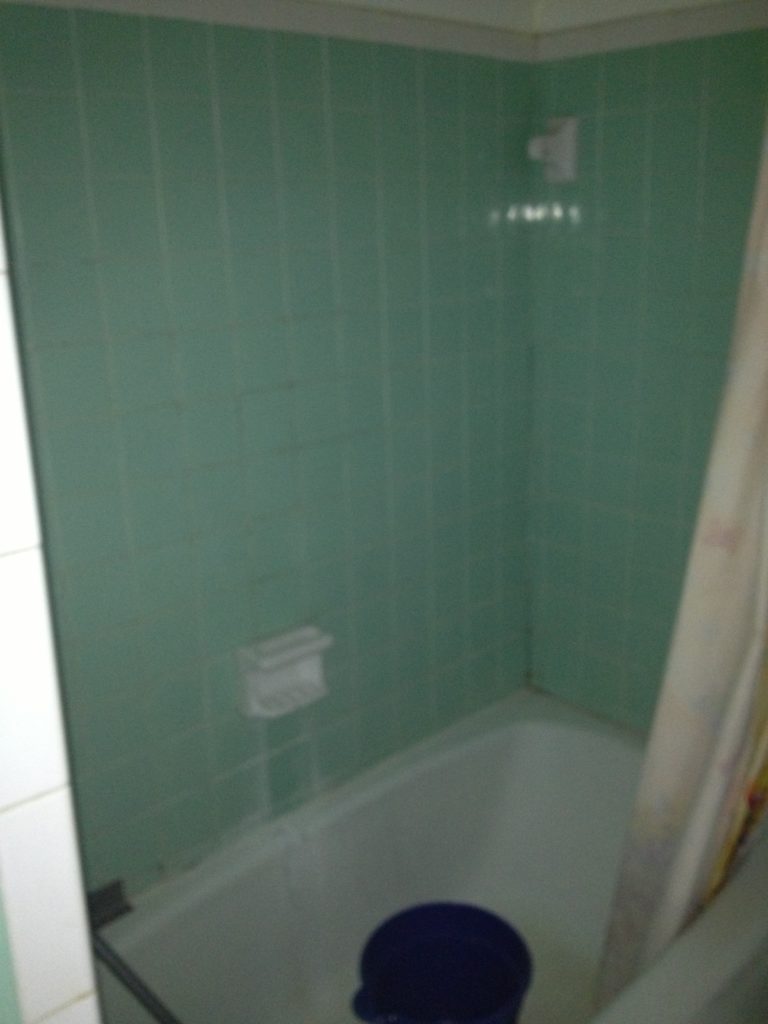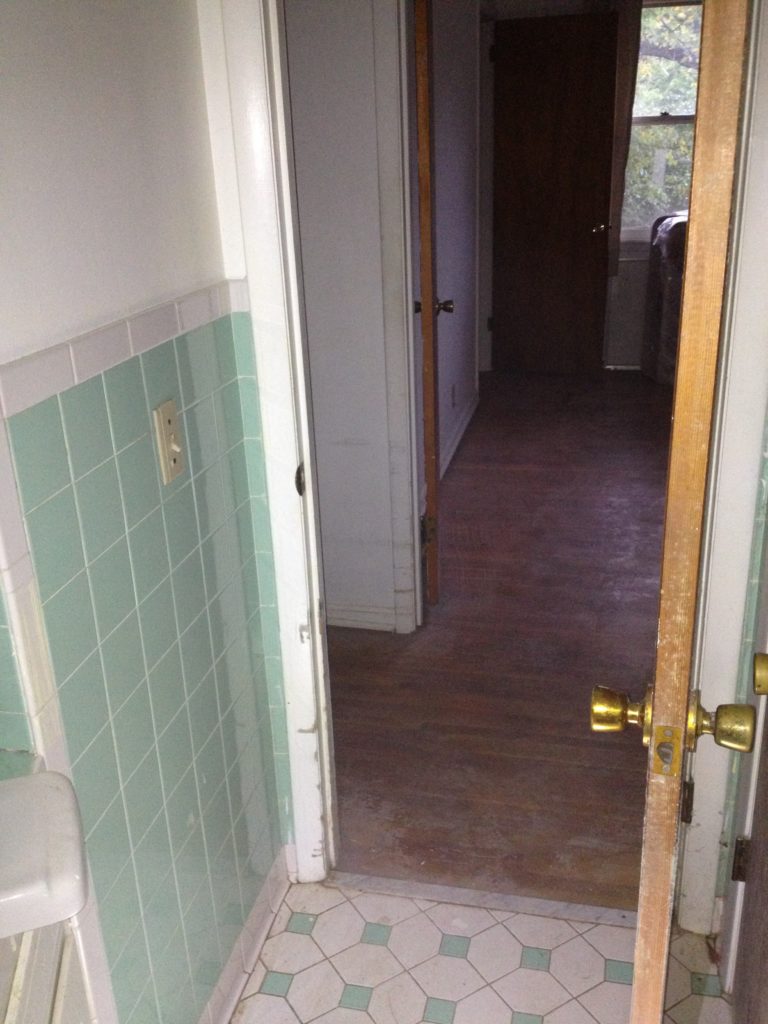 Cringe!!!!
We had to rip everything out! But that meant we could start from scratch and rework the layout, which was much needed.
Ready for the cool part? Here's our complete bathroom renovation process!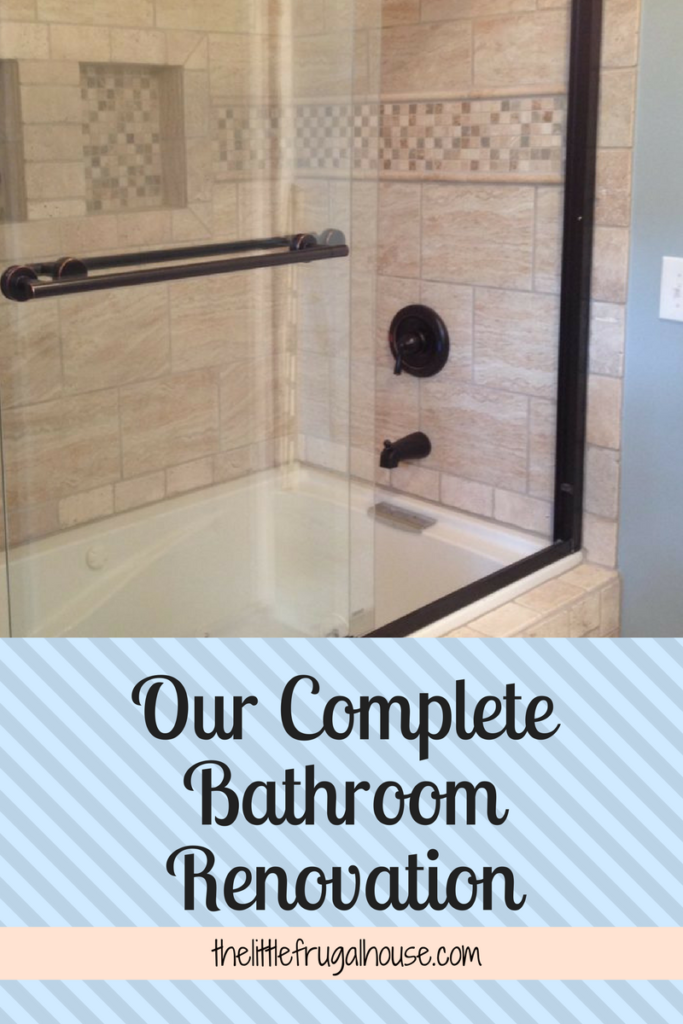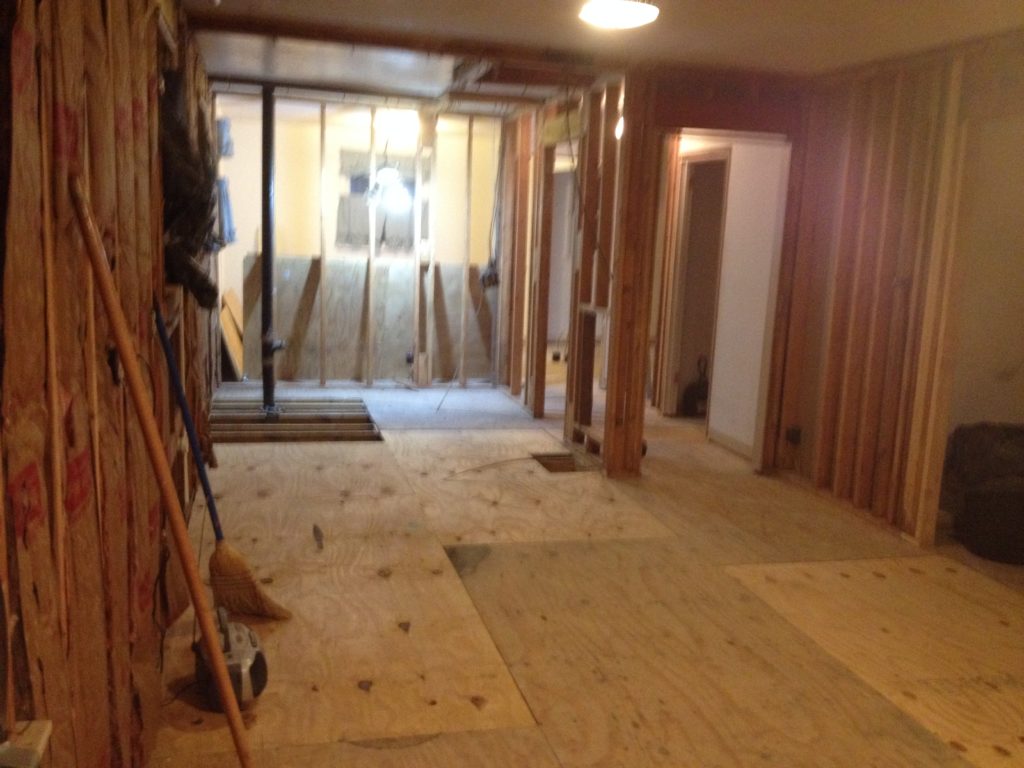 We found a Jacuzzi tub at a liquidation warehouse for a great price and built a frame for it to sit in.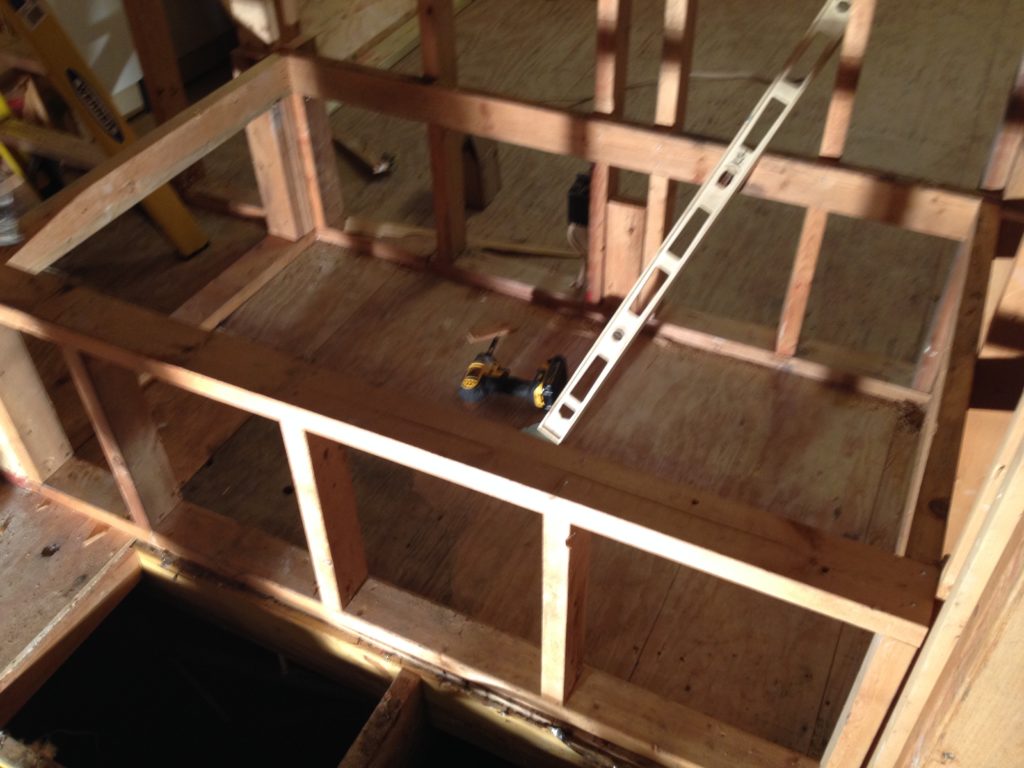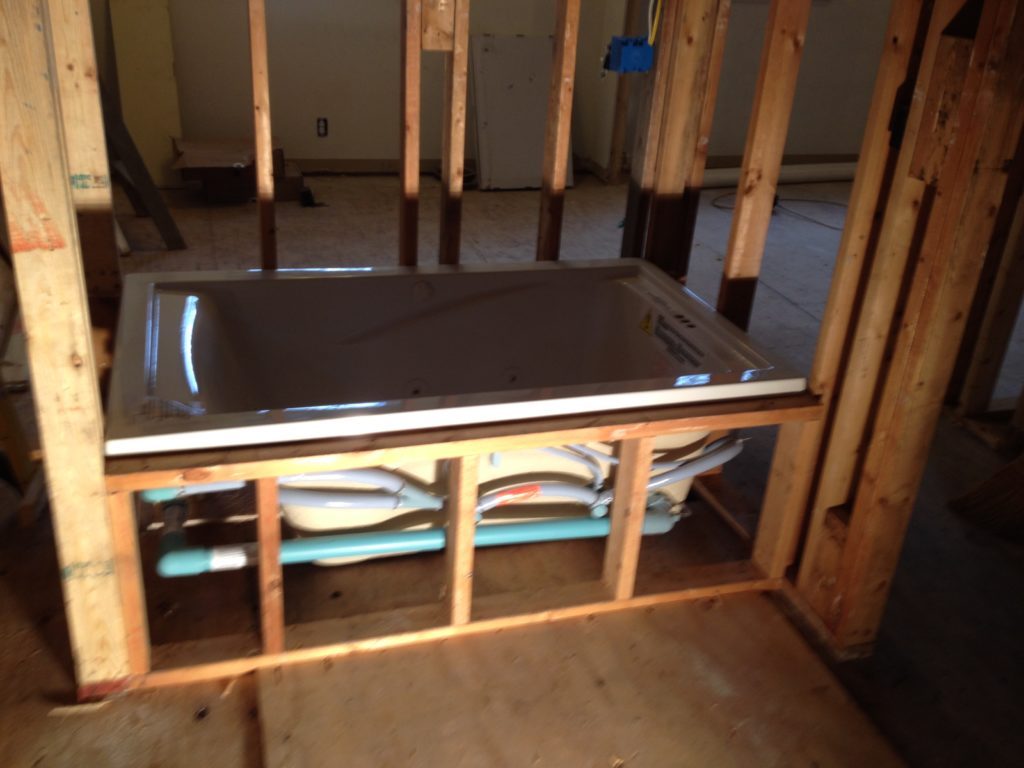 We got a new window and put in new insulation.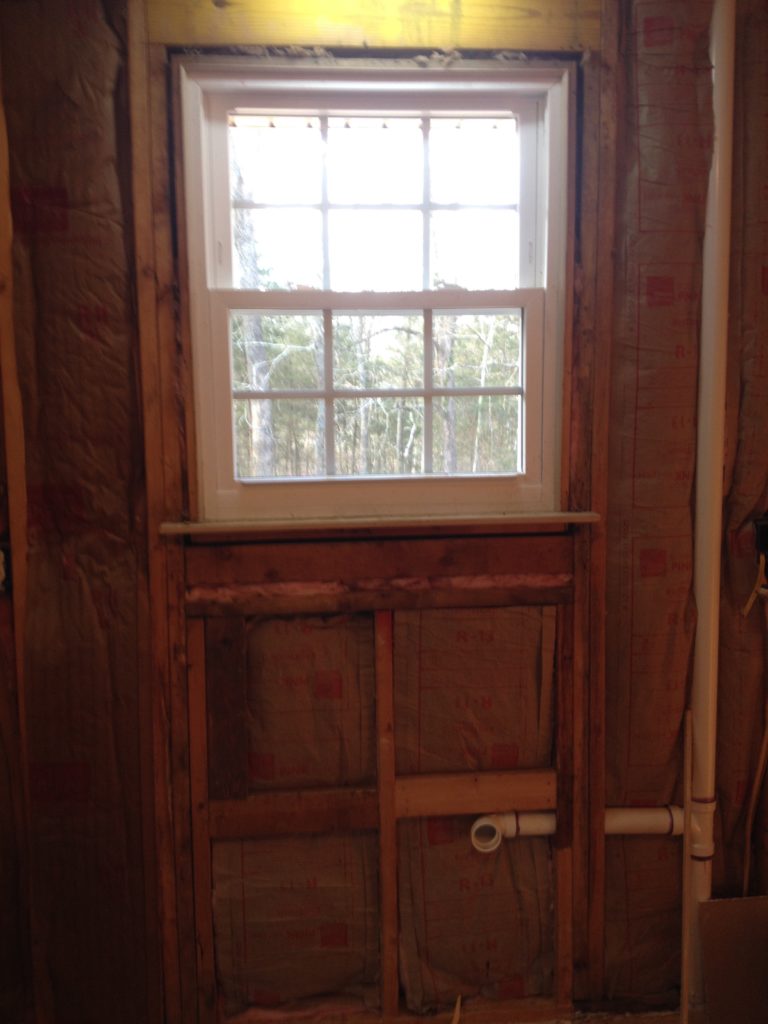 New mold – resistant drywall was installed.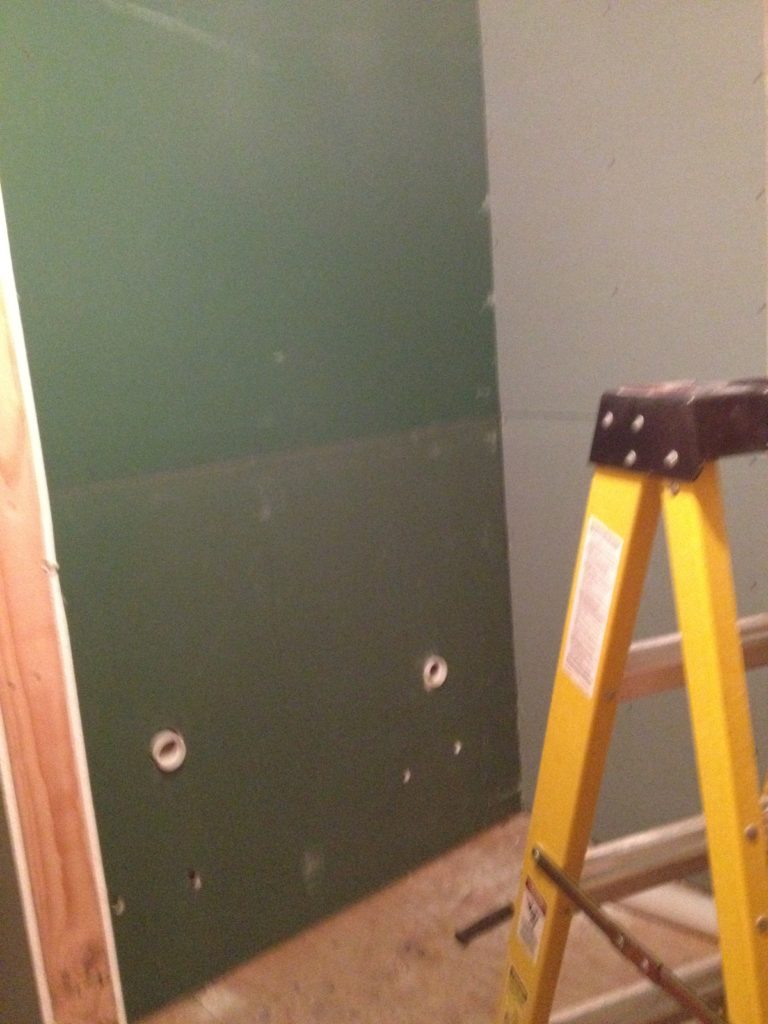 We found our tile flooring from Lowe's and love the wood look it has.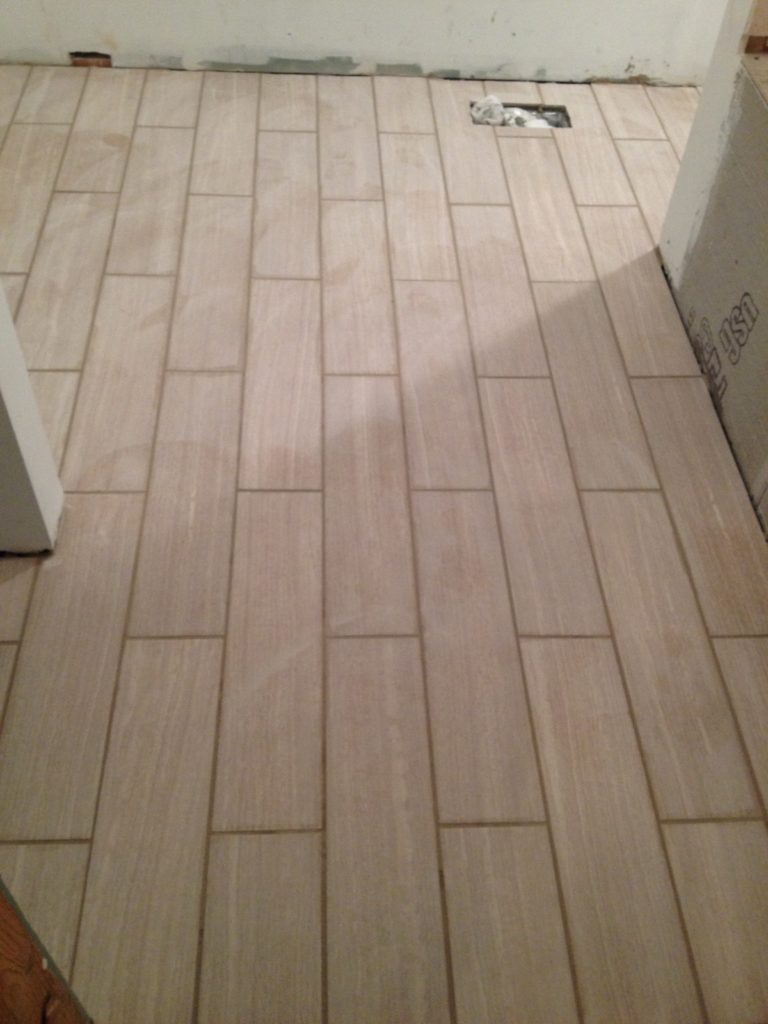 My favorite part of the whole bathroom is the tile shower! We bought the tile from Lowe's and created the design ourselves. The cut outs are perfect for holding shampoo and soap. I love how it turned out!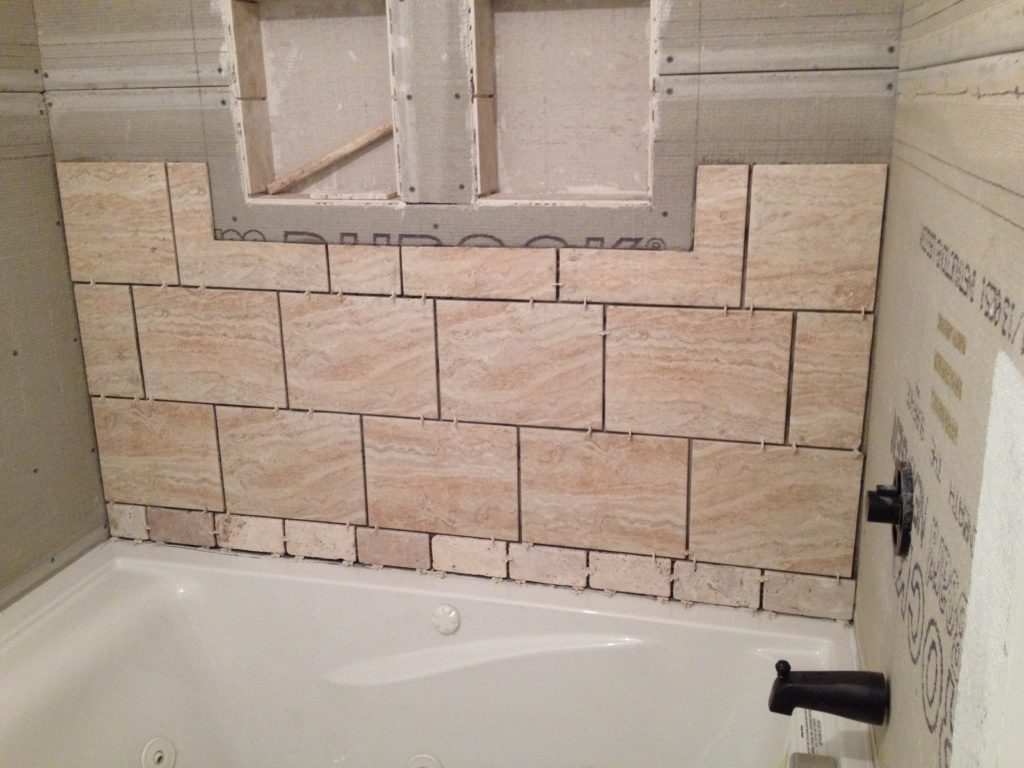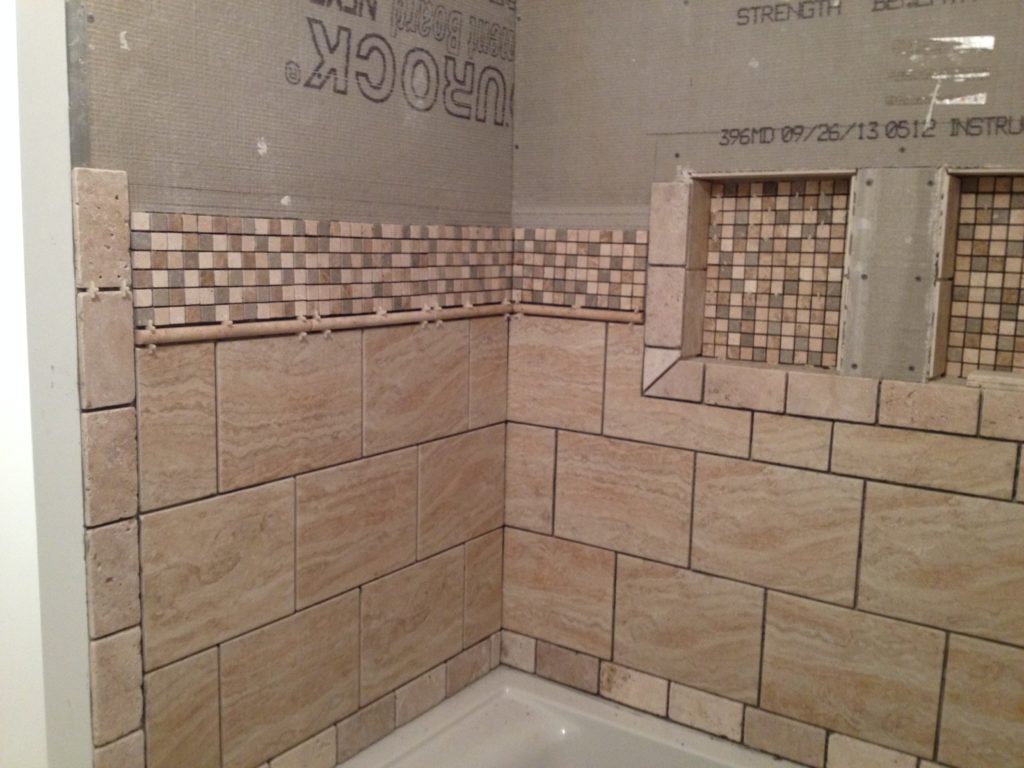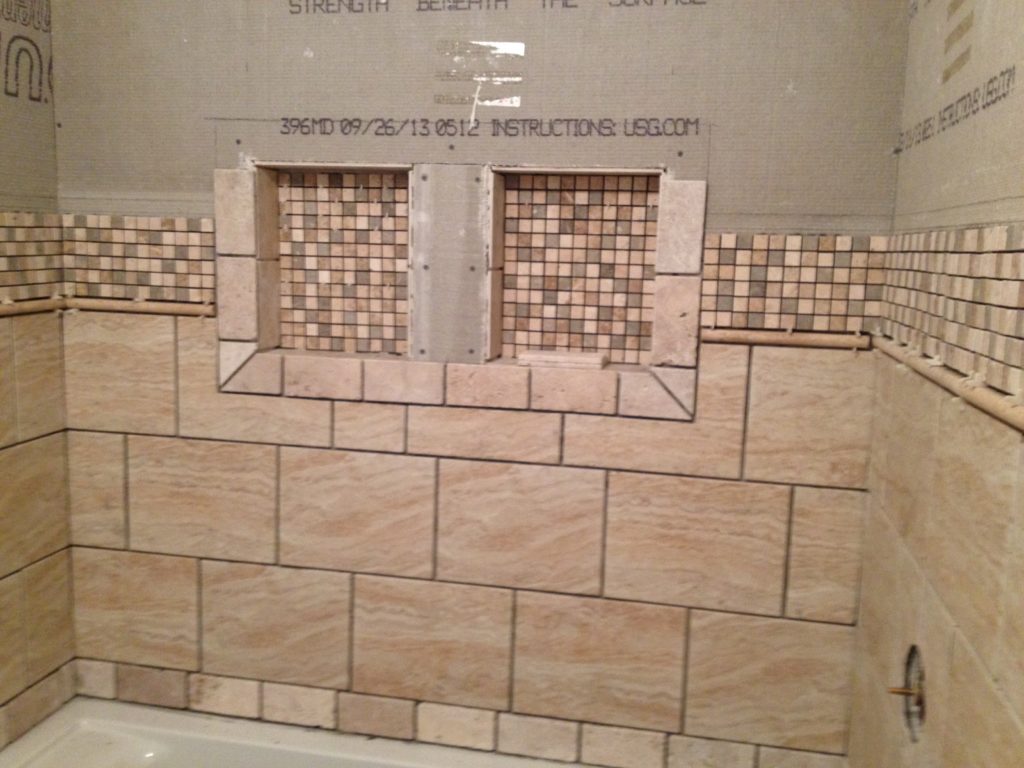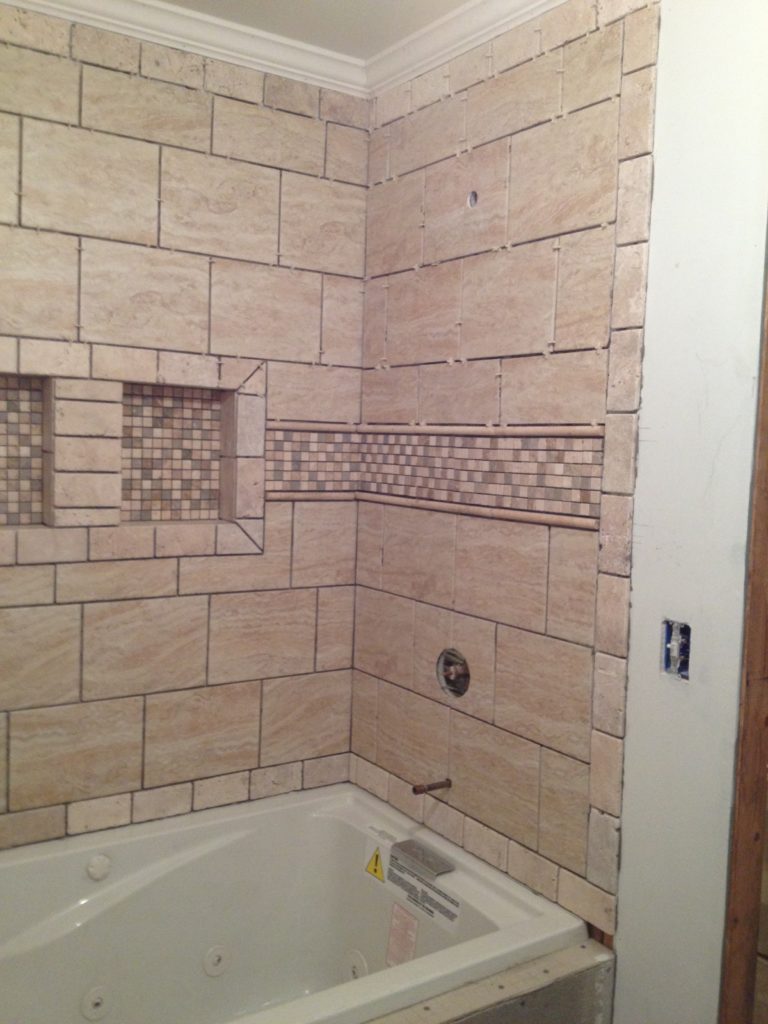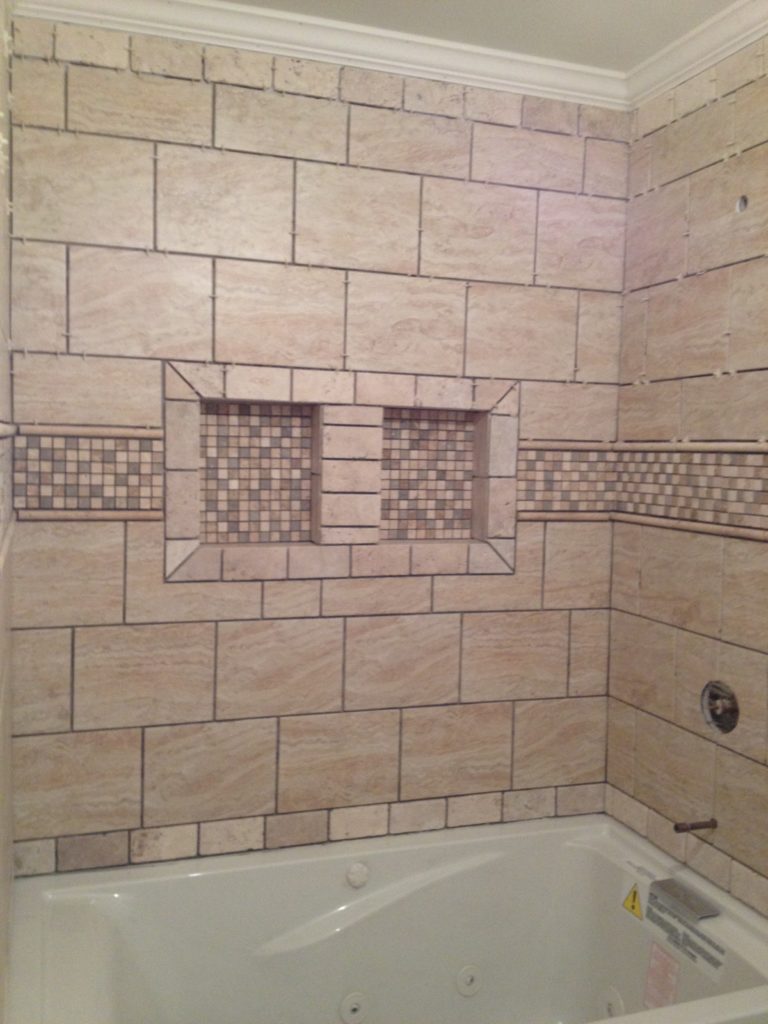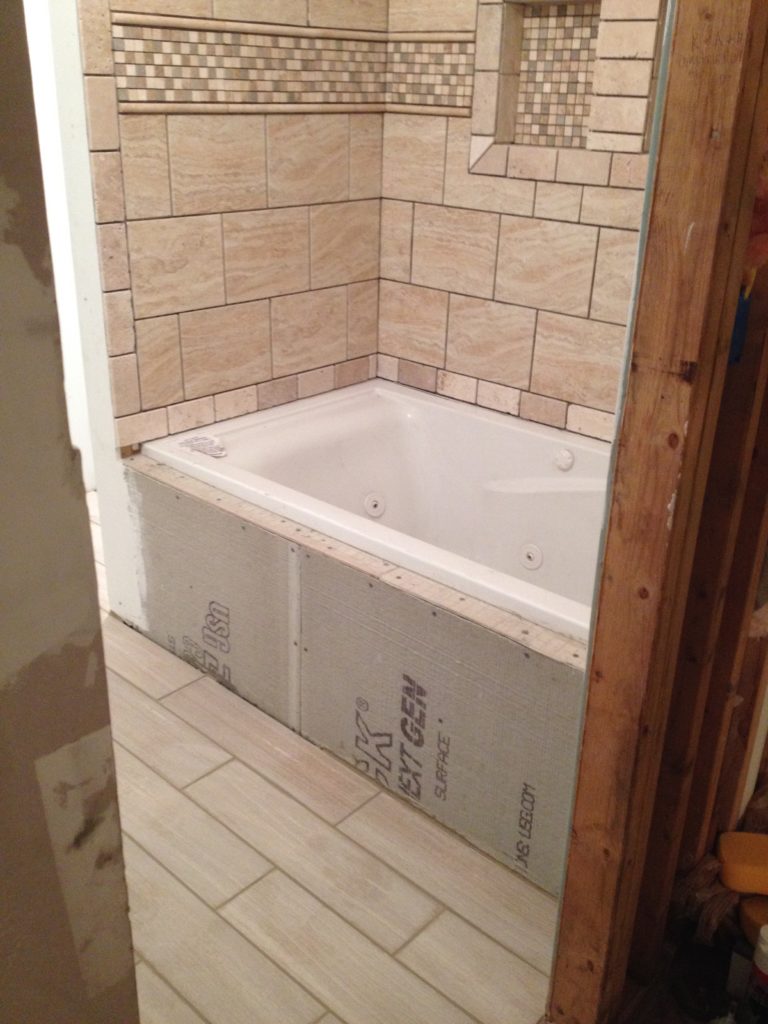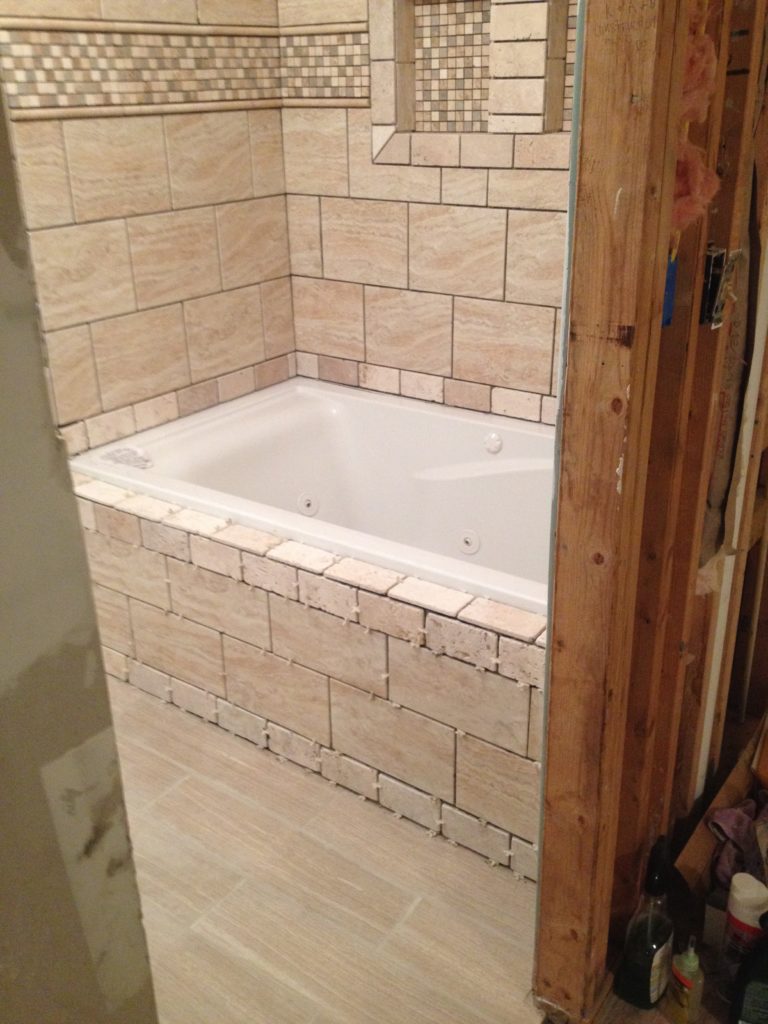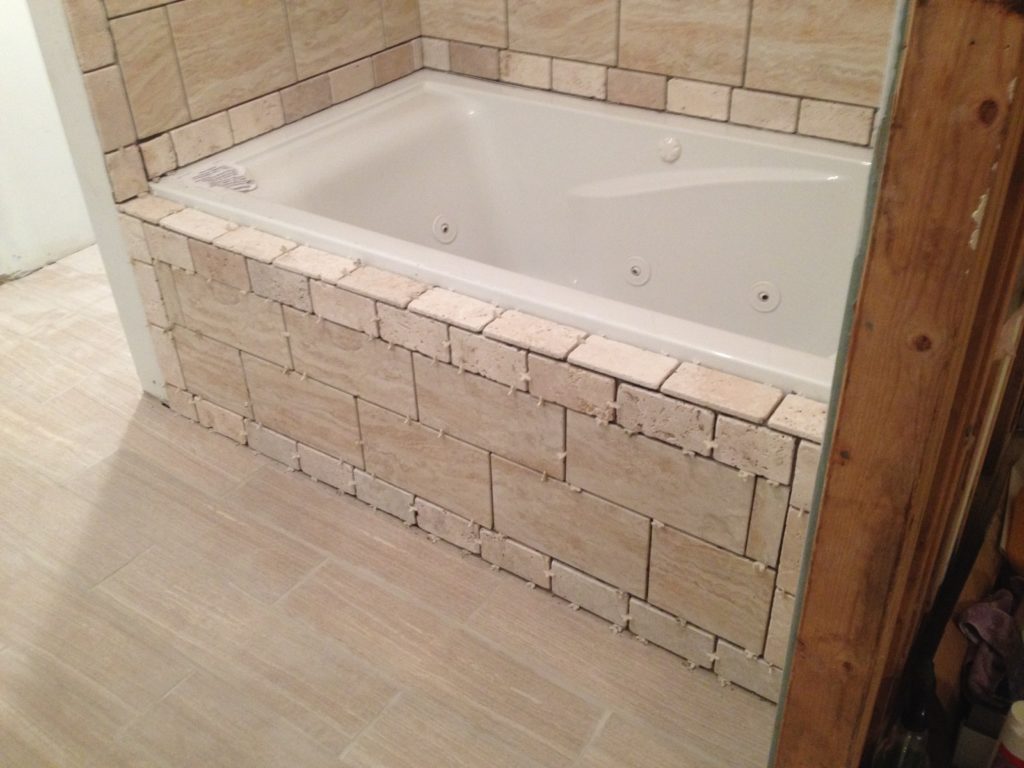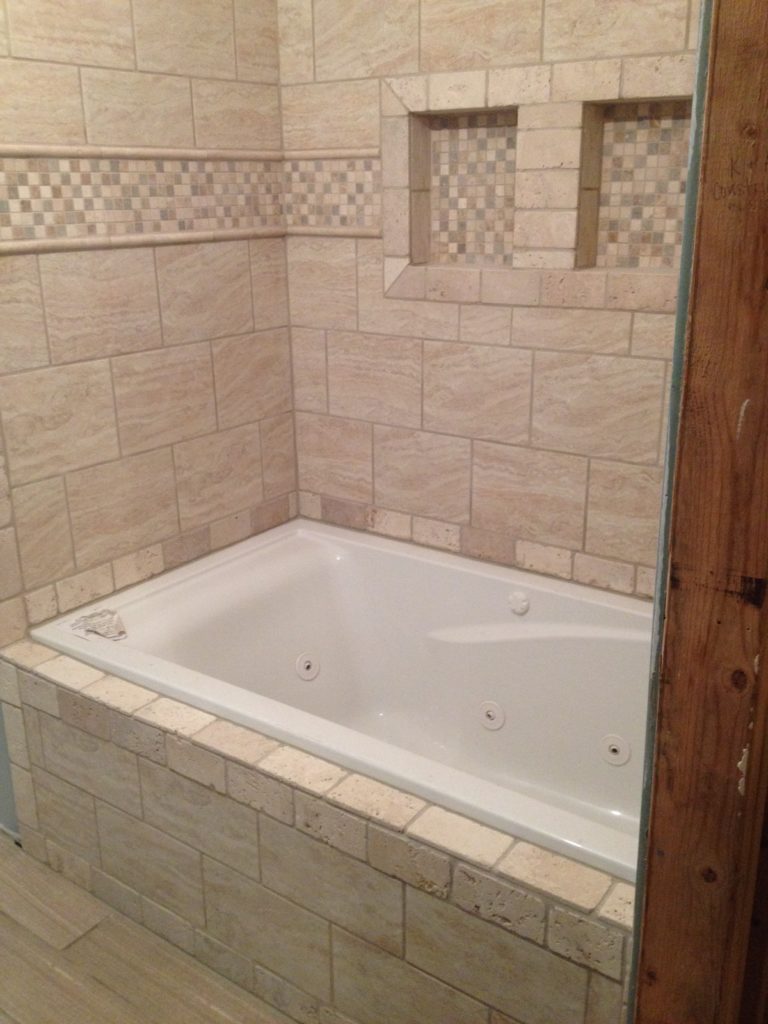 I love the different tile pieces mixed together! We added a new sliding glass door with a bronze frame and a bronze showerhead and faucet.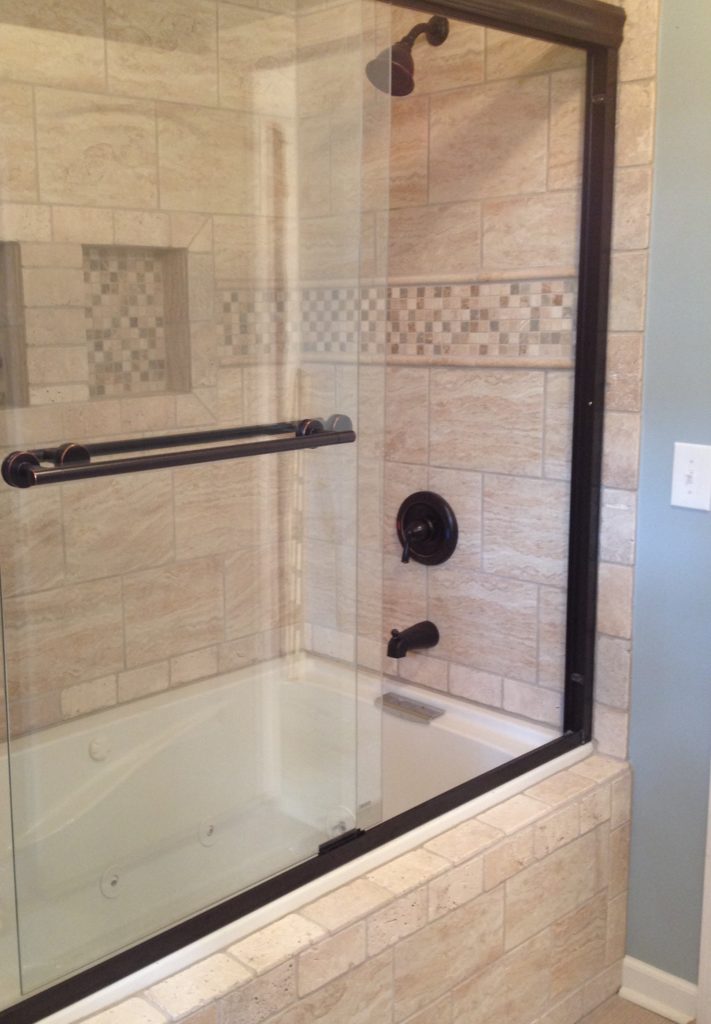 We found our vanity and toilet at the same liquidation warehouse at a great deal and love the way they fit into the bathroom.
The mirrors are from Kirkland's and the light fixtures came from an electric and plumbing discount store in town.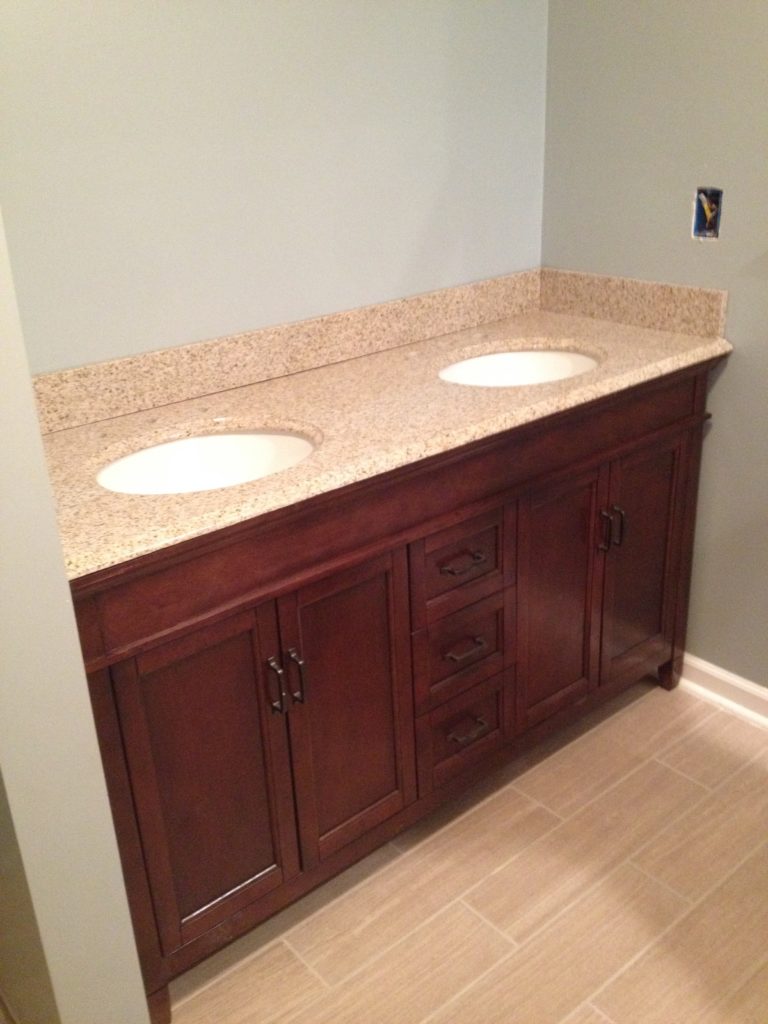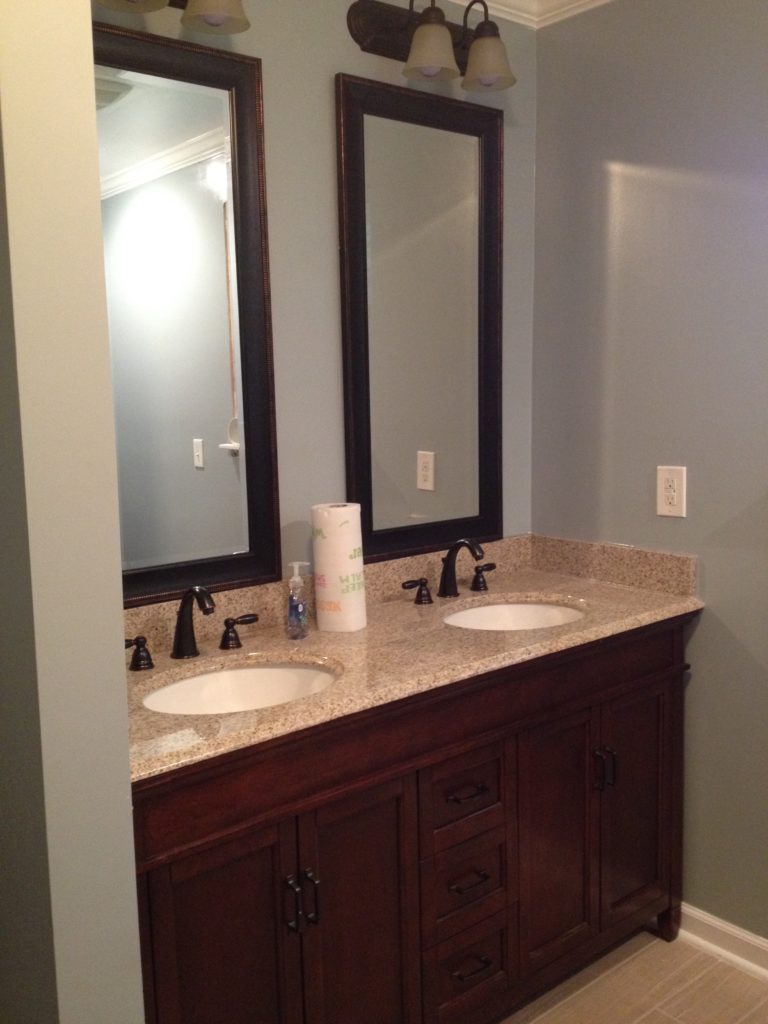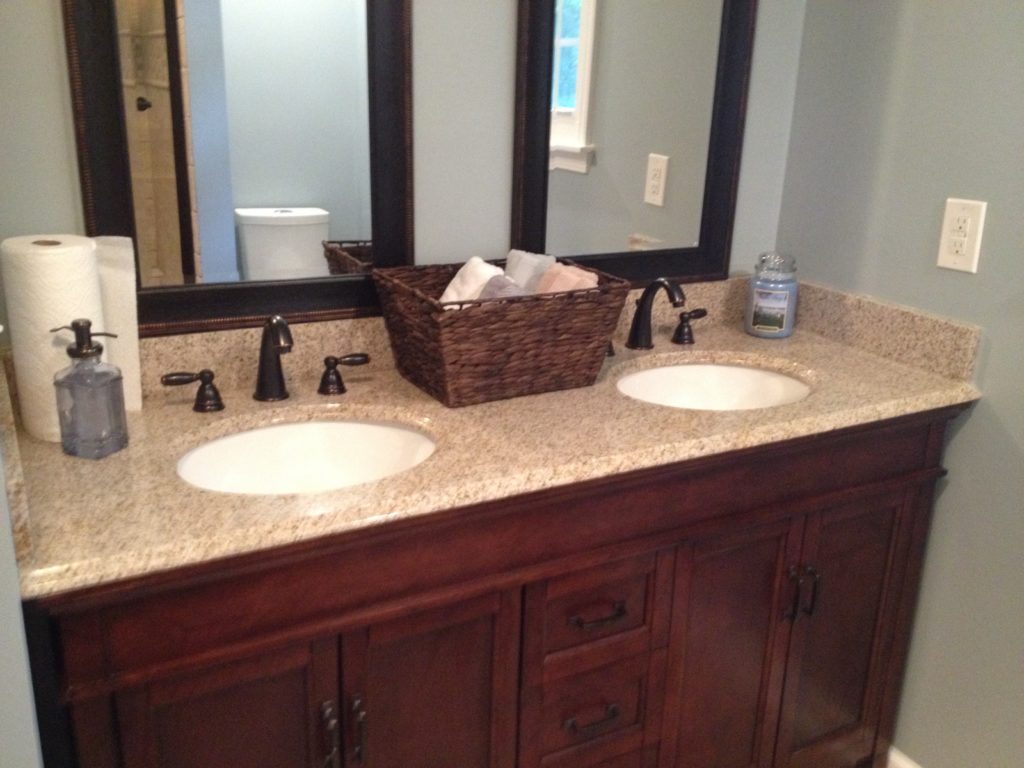 The toilet looks fancy with the push button flusher, but we really got a huge deal on it! And the smooth sides are so much easier to keep clean. Whoever thought I would care so much about a toilet design?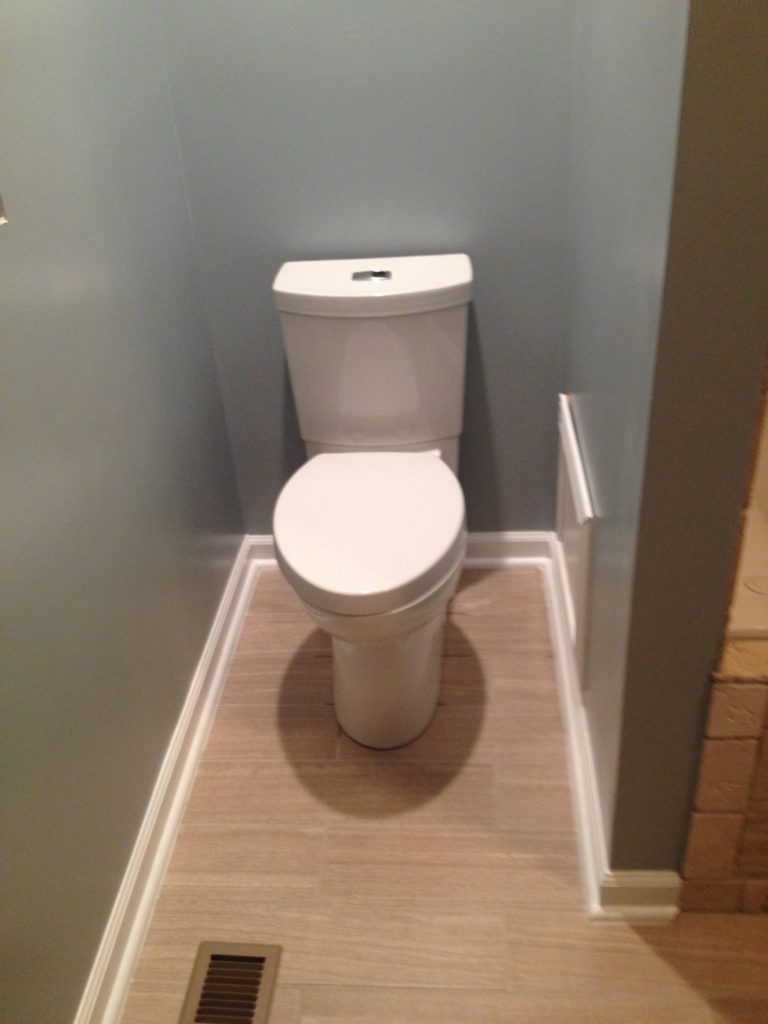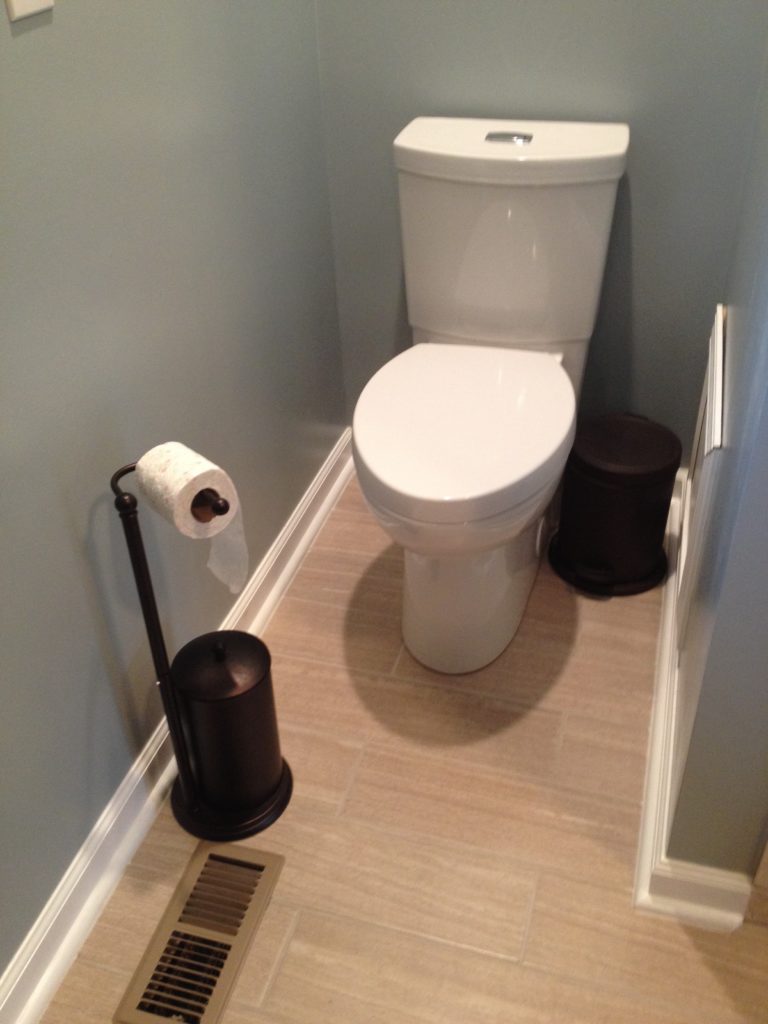 We recently added some new frugal bathroom décor and made some new shelves and signs to decorate the bathroom and I love the way it looks even more now!
I am so glad we took the leap and bought a fixer upper. We have had so much fun making this house a home with our own personal touches.
I love the way the bathroom turned out! It was one of the worst rooms in the house when we bought it, and now I think it's one of the best!
We've still got a long, long list of projects but we are slowly chipping away at it!
Anyone else crazy like us out there renovating homes?
P.S. Never want to miss a post but don't have time to check the site everyday? Sign up for our weekly newsletter to receive blog posts straight to your inbox, along with the best frugal living tips!