This post may contain affiliate links. If you click and make a purchase, I may receive a small commission, at no extra cost to you. I only recommend products and services I use and love. Thanks for supporting The Little Frugal House!
Do you have a hard time keeping up with how much debt you owe? Or a better way to think about it, how close you are to having your debt paid off?
Do you need something to help you keep up with your payments and remaining balance? I was feeling a little unorganized in this area myself. I was trying to keep up with how much we paid, what was left to pay off debt, and how close we were to being debt free.
So I created two super simple debt payoff tracker printables to help us all out!
FREE Debt Payoff Tracker Printable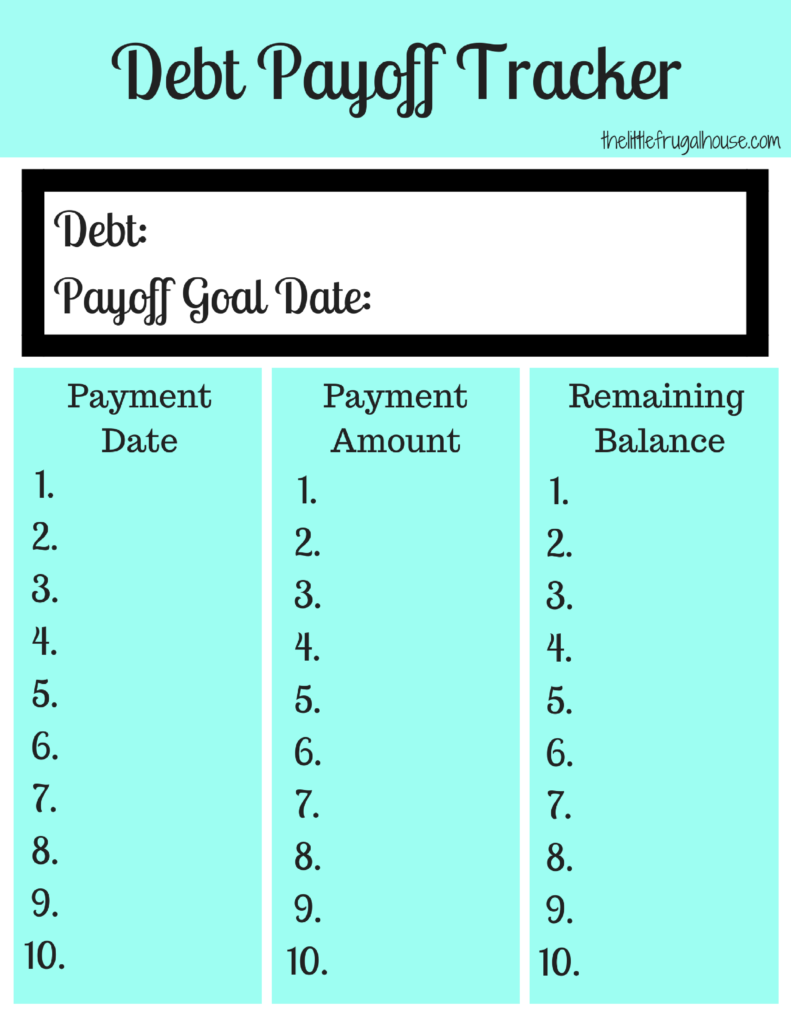 These are really so simple to use! There are 2 options so you can figure out which one fits your needs best.
FREE Debt Payoff Tracker Printables
For the first one, there are blanks for payment date, payment amount, and the remaining balance in a column format.
Just write in what debt you are paying on (mortgage, car, student loans, credit cards, etc.) and what your payoff goal date is. Having a goal and a specific date that you are working toward reaching will make this realistic and give you a timeline to work with. Then for each payment made, record the payment date, payment amount, and the remaining balance.
Print off as many sheets of these as you need to keep up with each debt and your payments.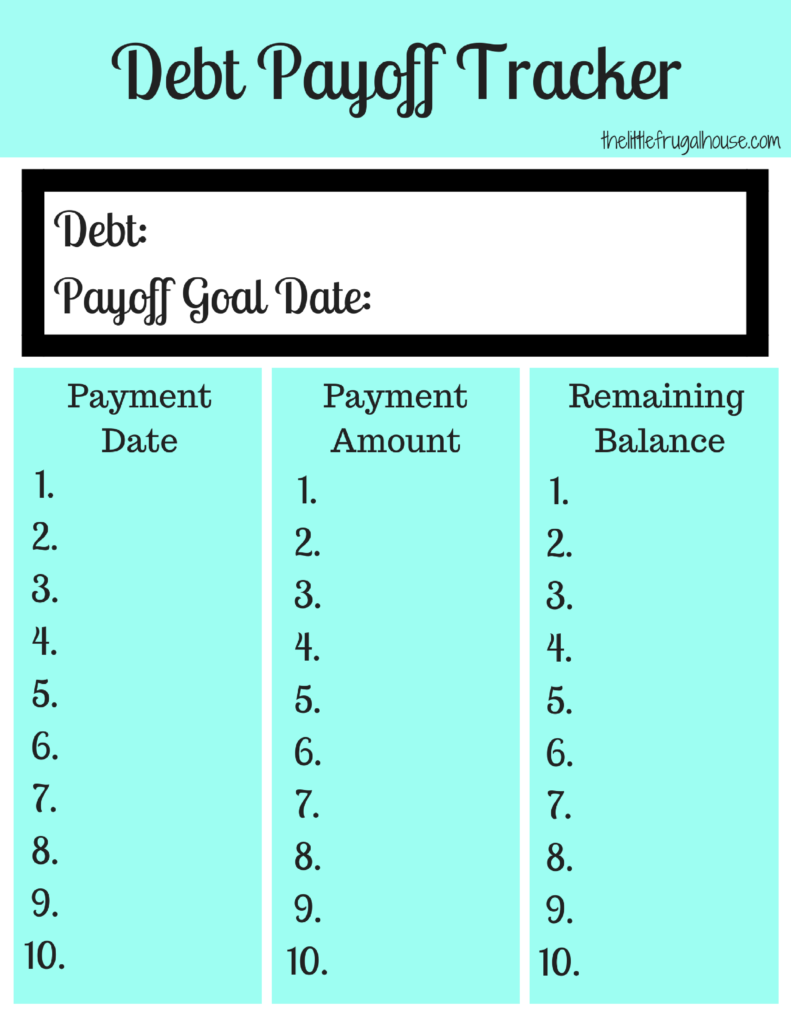 For the second one, there are 70 small boxes where you can write in the date, payment, and remaining balance.
You can really tweak this one to fit your needs. You may want to write in each date that you need to make a payment and the payment amount, and then cross through the box when you make the payment.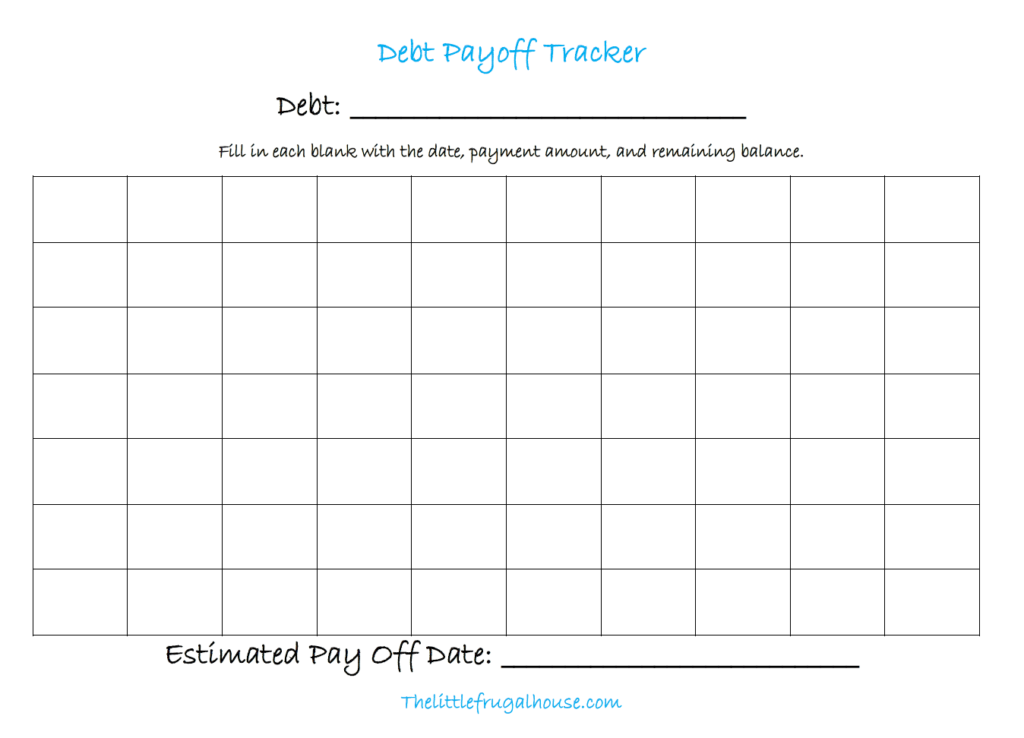 Whichever debt payoff tracker works for you, I hope this helps you get organized and keep up with your payments.
The goal here is to get a system in place that helps you stay motivated and keep track of your debt payoff progress.
I have found that the more organized I am, the more excited and motivated I am to keep paying off that debt and working my way to my dream debt free life!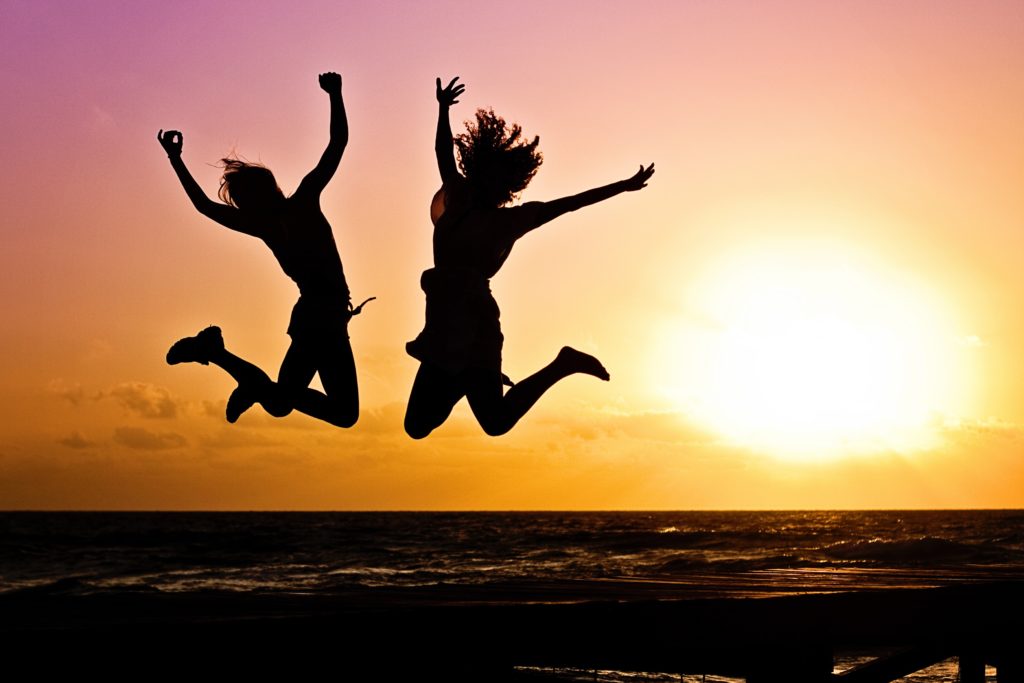 Here are the links again!
I love using this 4 step system to pay off our debt faster and these debt free trackers together to try to knock our debt out as quick as we can! We have also found that using 4 different bank accounts really helps us stay organized with our money.
I cannot wait to become debt free and can't wait to see what you accomplish on your journey to debt free as well! We can do this!
What are your biggest struggles with debt?