I always like to look back on the year and remember all the big, exciting, and memorable things that happened. In the past, I have made scrapbooks, photo books, or typed memories in a letter.
This year, I wanted to do something a little different. So, I created a DIY year in review Christmas ornament.
I hope to make this a yearly tradition, so when we go to decorate the tree, we can look back on some great memories over the years.
This was a super simple DIY project, and only took me a few materials and very little time. But, I love it! And, I think it will be really special to look back on each year.
Grab your kiddos to join in on this one, and ask everyone what their favorite memory of the year was.
You'll love looking back and remembering fun times you may have otherwise forgotten.
DIY Year In Review Christmas Ornament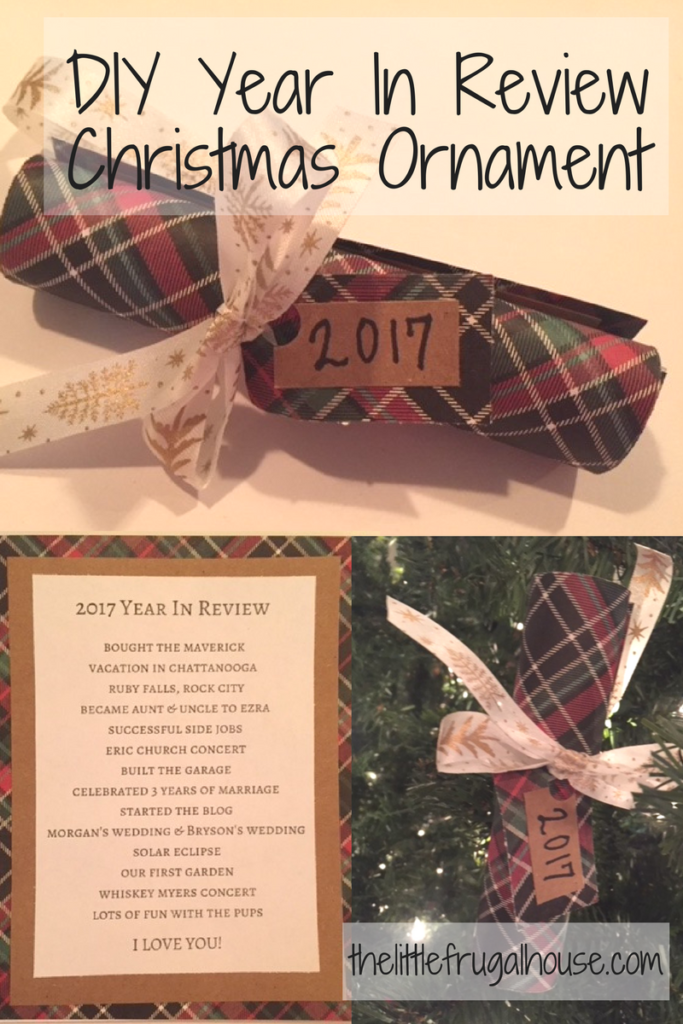 Supplies
Cardstock or scrapbook paper
List of memories printed
Christmas ribbon
Glue
Scissors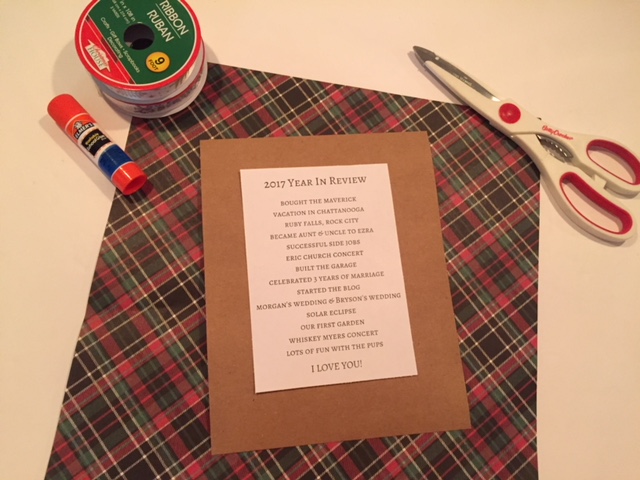 Directions:
Type your favorite memories and print as 4″X6″ or 5″x7″ size.
Cut scrapbook paper 1″ wider on all sides.
Glue together.
Cover the back side with scrapbook paper.
Roll up and tie with ribbon.
Add the year.
I have my year in review Christmas ornament hiding in our advent calendar  so it will be a surprise for my husband to find! And we can look over our memories from the year. 🙂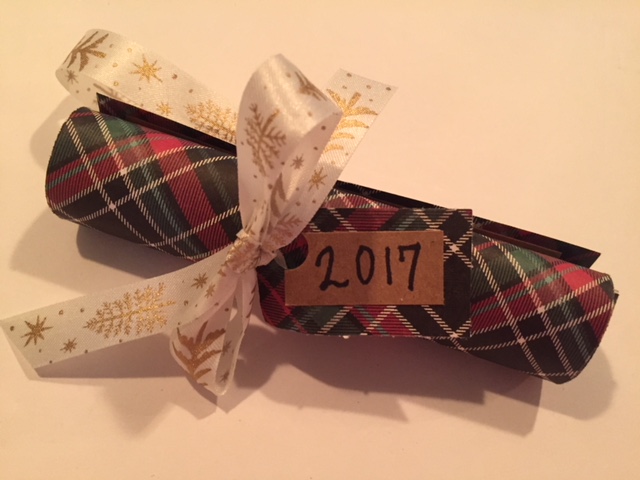 I plan to make a new year in review Christmas ornament each year so we can have a little collection to look at! I'm terrible at remembering things, so maybe this will help!
What are your best memories from the year that you would add in your year in review Christmas ornament?

P.S. Never want to miss a post but don't have time to check the site everyday? Sign up for our weekly newsletter to receive blog posts straight to your inbox, along with the best frugal living tips!