I've been on the search for the perfect DIY project to make an advent calendar. I wanted something to countdown to Christmas, and hide little treats and gifts in.
This project turned out better than I envisioned, which rarely ever happens. So, I am ecstatic with the result!
I was debating between using a shoe organizer, making a wooden Christmas tree with clothespins, or using an old frame with twine and clothespins.
While I was grocery shopping and looking for something to get a grease stain out of my husband's work hoodie, I stumbled upon this shoe organizer. And it immediately went into the cart. The rest of the grocery shopping trip was a blur, because I was figuring out all the details of this project in my head.
I loved putting this shoe organizer advent calendar together and I love the way it turned out! This was a super fun and easy project. If you have kiddos, this would be a perfect project to get them involved in or surprise them with!
I see this advent calendar being a new tradition in our home. We are going to have so much fun counting down to Christmas and enjoying our little treats and surprises!
DIY Shoe Organizer Advent Calendar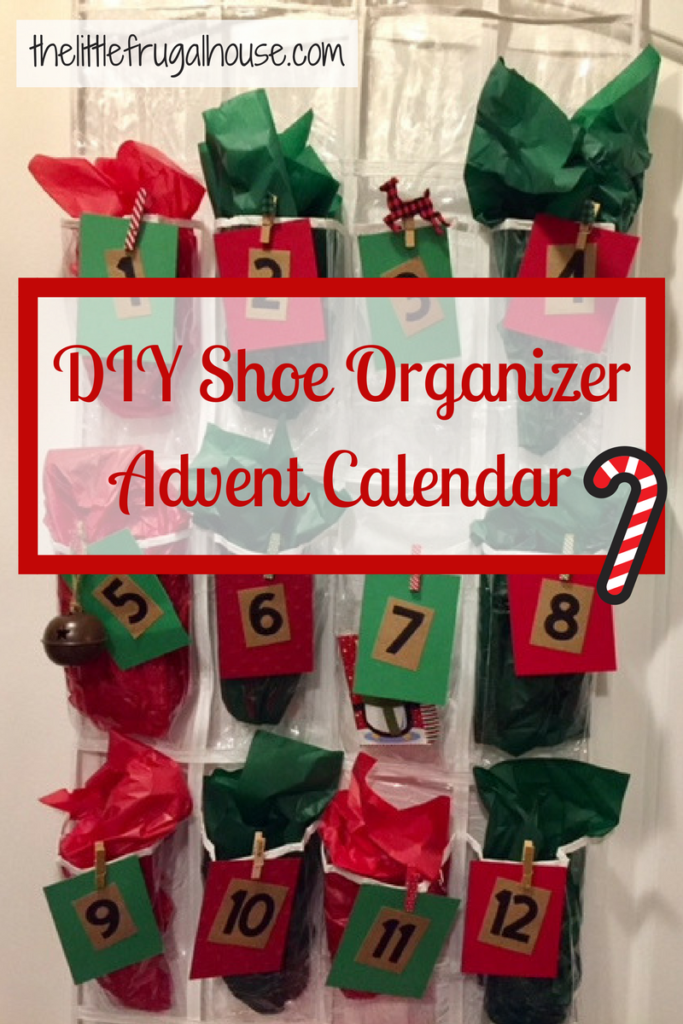 Supplies needed: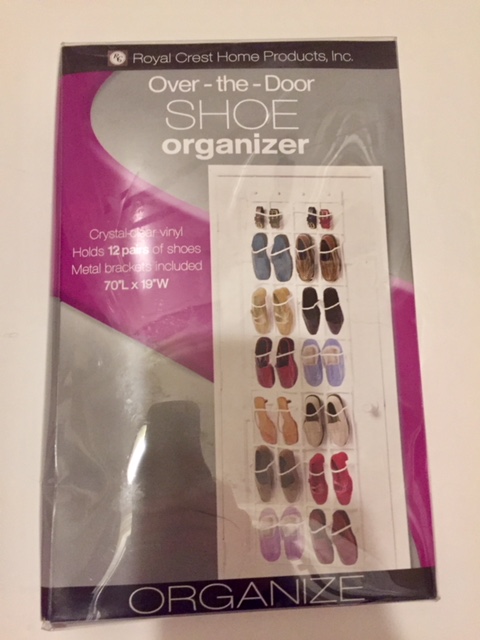 12 pair shoe organizer
Numbers – I used my Cricut machine to write the numbers and cut out scrapbook paper.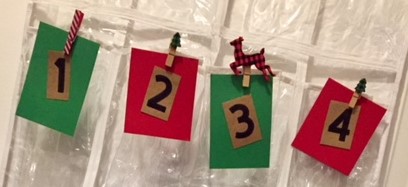 Clothespins – I found these cute Christmas ones at a craft store.
Red and green tissue paper
Treats and goodies to hide
Treats and Surprises to Hide: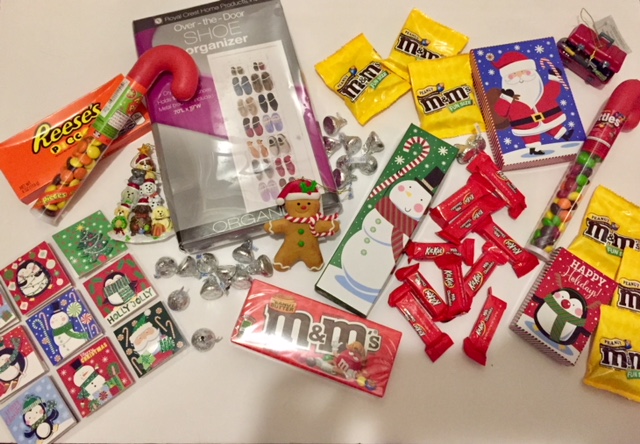 Candy – Get bags from Dollar Tree and split them up
Movie Box Candy
Popcorn
Gift tags
Ornaments
Small toys
Crayons
Dog treats
Bible verses
Christmas stories
Craft projects
Family activity
Instructions:
Open one surprise for each day leading up to Christmas.
I think I'm going to get my husband to fill in the remaining slots to see what he comes up with! That will be interesting!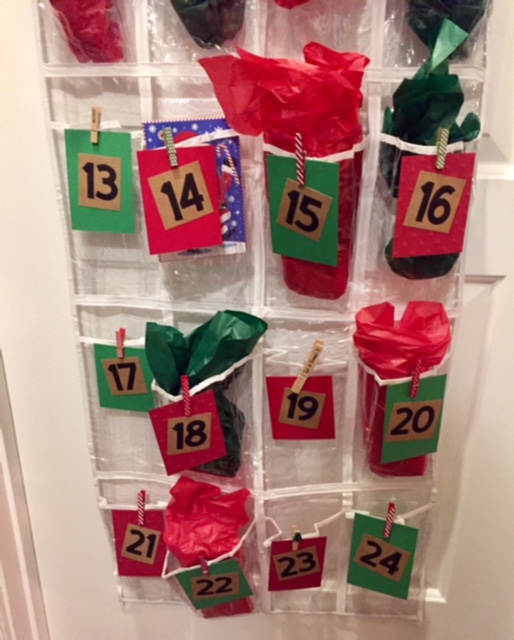 I love the way my shoe organizer advent calendar turned out. This will definitely be a new tradition in our home! 🙂
What will you fill your DIY shoe organizer advent calendar with?

P.S. Never want to miss a post but don't have time to check the site everyday? Sign up for our weekly newsletter to receive blog posts straight to your inbox, along with the best frugal living tips!