If making a homemade ice cream cake sounds terrifying to you, don't worry!
I've got the easiest homemade ice cream cake recipe for you today.
This ice cream cake is amazing. The tastiest, most scrumptious dessert I can think of. I love dessert so much, so that says a lot.
I love ice cream and my family LOVES ice cream. So this is definitely a win in our family!
I really don't care for actual cake in ice cream cakes. Something about it getting frozen and it seems to always be very dry. Not a big fan of that.
And if you don't use actual cake… no baking! The best part of this recipe!
So this ice cream cake doesn't have cake in it. But if you love cake in your ice cream cake, you can definitely alter the recipe to include cake.
I love making this ice cream cake for family birthdays and special occasions! It is that good.
Are you ready to make the easiest homemade ice cream cake ever?
The Easiest Homemade Ice Cream Cake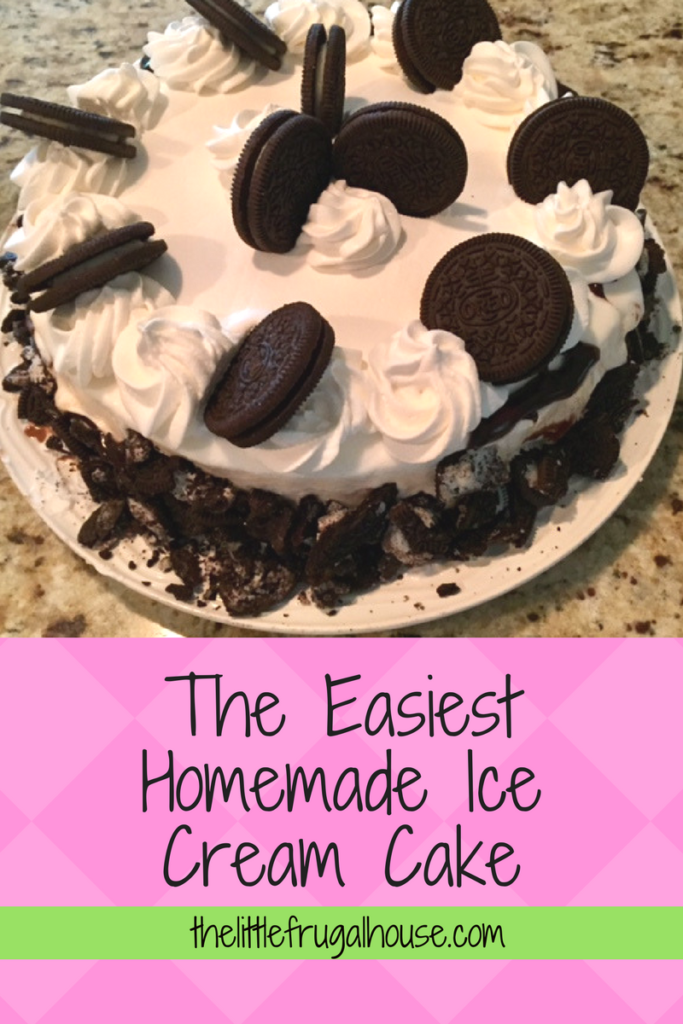 Ingredients:
1/2 gallon chocolate ice cream
1/2 gallon vanilla ice cream
Hot fudge sauce
1 package of Oreo's
2 – 8 oz packages of whipped topping (Cool Whip) – refrigerate to thaw from frozen before use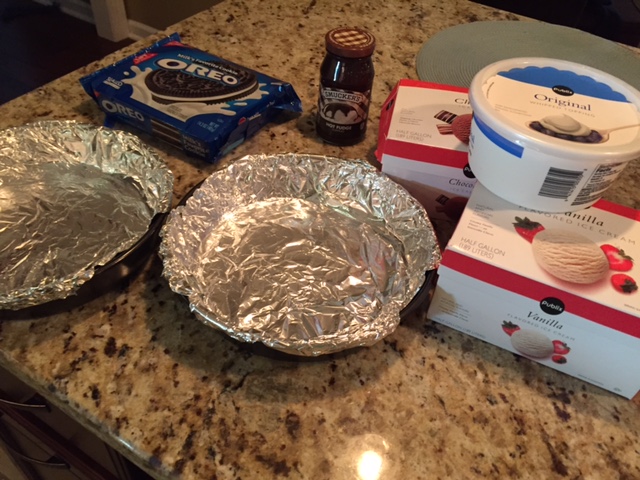 *Note: You can use whatever flavor of ice cream that you wish! Or even chocolate whipped topping if you prefer. Or even different cookies. Go crazy with it!
Directions: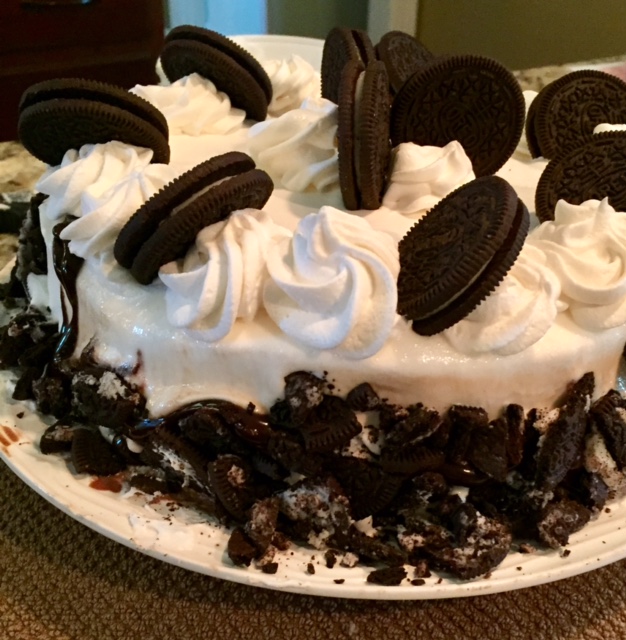 It's not too bad, right? I promise this is the easiest homemade ice cream cake ever!
And it looks so fancy that nobody will believe it's homemade!
I love making this cake for birthdays, family get togethers, and really anytime I'm craving a delicious ice cream dessert!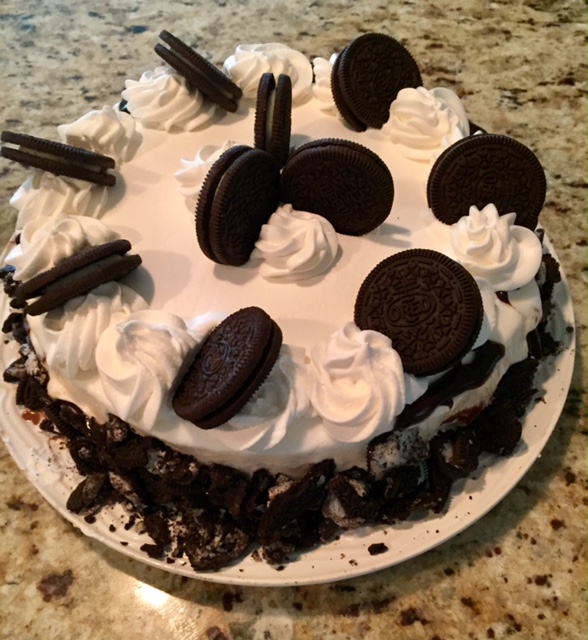 Who would you make this cake for?

P.S. Never want to miss a post but don't have time to check the site everyday? Sign up for our weekly newsletter to receive blog posts straight to your inbox, along with the best frugal living tips!