What's better than the upcoming fall season and free printables!?
I love decorating for fall, and I'm always on a budget, so free printables are a must!
Today, I have 4 options for you! Print 1 or all!
These would be super cute in a simple frame, set on a mantle, aside some little pumpkins.
Check out Dollar Tree for a cheap frame and see what other fun fall décor they have.
Here are your free fall printables! Go ahead and print them, frame them, and have a beautiful fall season!
FREE Fall Printables – 4 Options!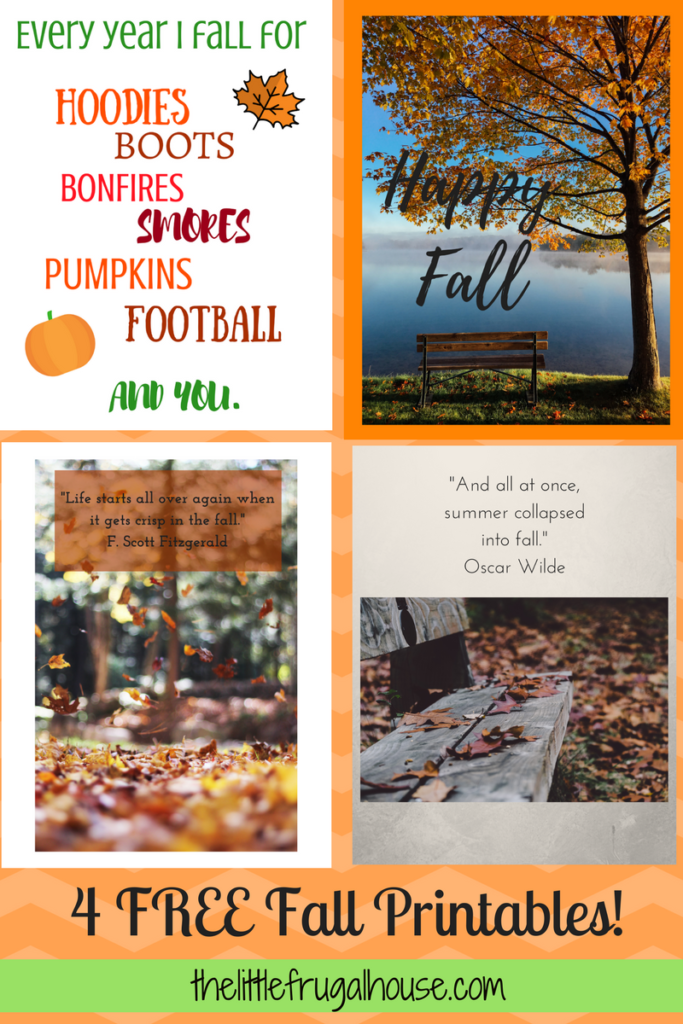 I love all of these, but I think this one is my favorite! I love the bright fall colors and these are definitely my favorite things about fall!
There you go, friends!
Enjoy these 4 beautiful fall printables!
Decorate with frames, print on cardstock, place in a gallery wall, or just stick one on your fridge to remind you of the beautiful fall season.
Here's the printable links again!
Every year I fall for Fall Printable
Life starts all over again Fall Printable
And all at once Fall Printable
Happy Fall!

P.S. Never want to miss a post but don't have time to check the site everyday? Sign up for our weekly newsletter to receive blog posts straight to your inbox, along with the best frugal living tips!