I've been wanting to build a farmhouse table for our patio since we built our patio a couple of years ago. Well, we finally built it and I love it!!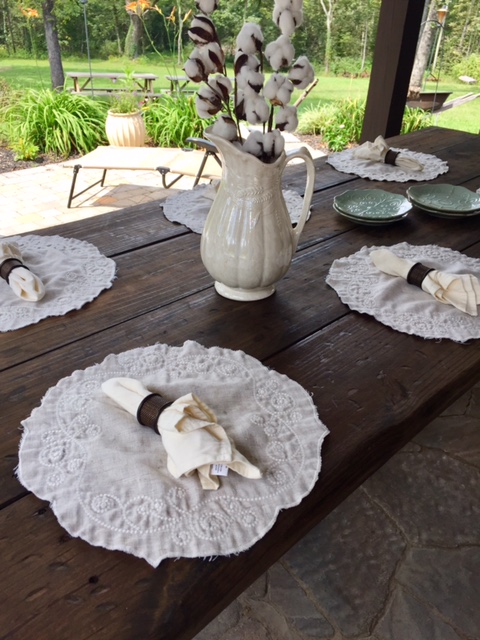 I actually asked for the table for my birthday present from my husband! We bought all the supplies and made it together. I love love love having DIY's all over our home. It make us appreciate everything we have even more and makes our house feel so much more like home.
Knowing we made something together, built it with our own hands, and worked hard for it makes everything we have so special to us.
We found the plans from the amazing Ana White, which I'm sure you have seen before on Pinterest. And now I realize why it's such a popular design! Everything is laid out for you to build the table. Buy this wood, make these cuts, do this step by step, and then you end up with a beautiful table!
Shanty 2 Chic is another blog I really love to get inspiration from. The girls that run that blog have a post with more pictures and tips for making the same table.
Want to know the best part of this table build?
The cost of materials was only $65! The plans said it only cost $65, but I figured it would end up costing us more, but nope. $65 for all the lumber needed. Can't beat that!!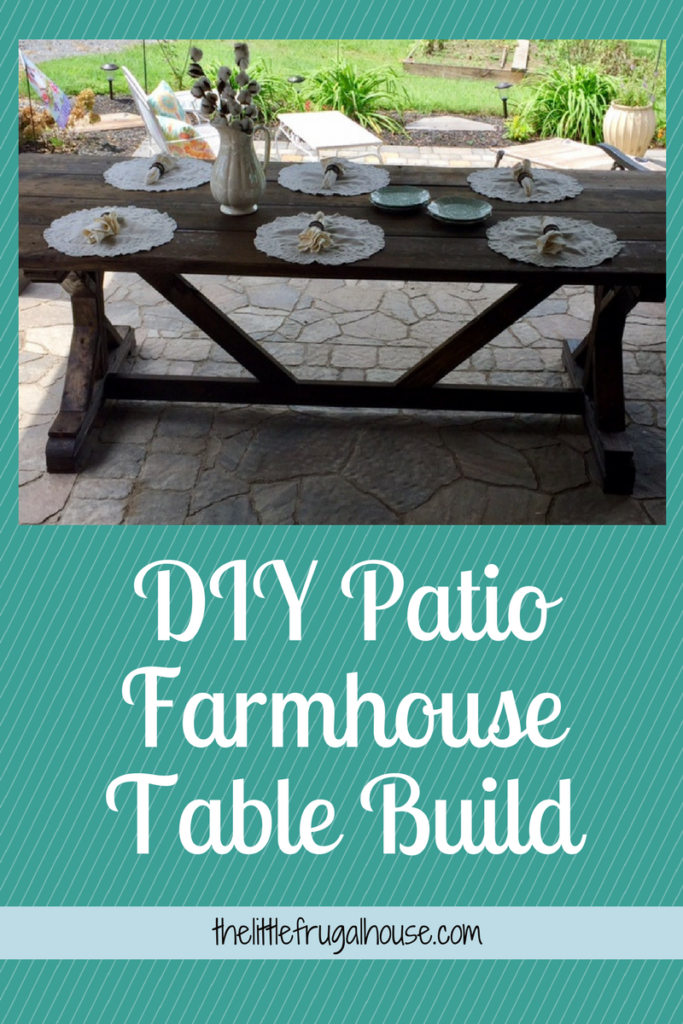 Ok, time to show off our build!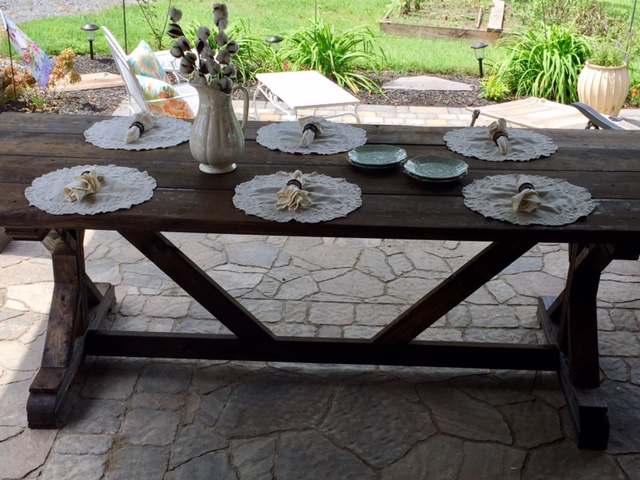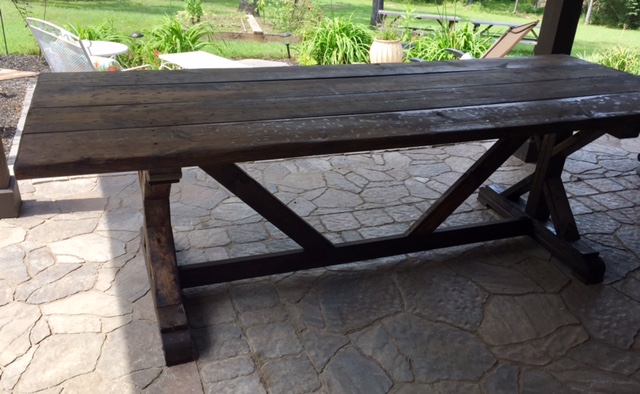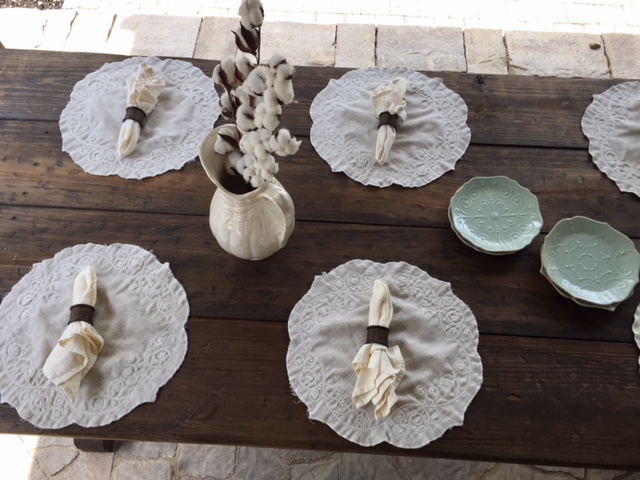 Here is our patio before the new farmhouse table.
We had a picnic table that worked fine, but not really the look I wanted long term.
We built a couch out of 4×4's and pallet wood, a side table and coffee table out of barnwood, found some comfy chairs, a firepit, and made a "bar" out of an old door and a piece of barnwood. So, the farmhouse table was really all that was missing.
And now we have our patio farmhouse table! I love it so much!
DIY Patio Farmhouse Table Build
It really wasn't too hard to build, either.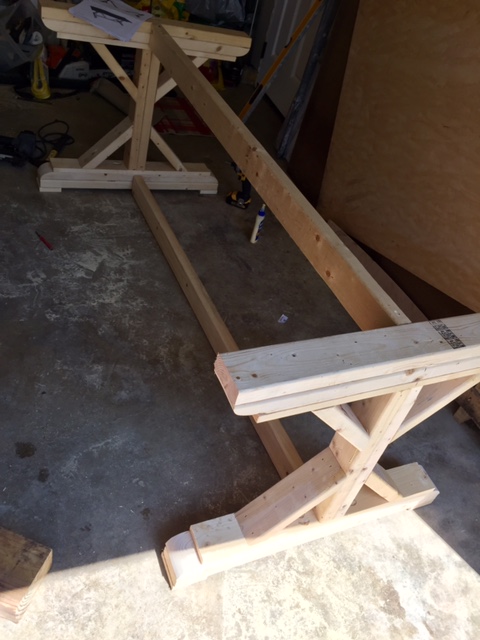 I really like the X shape of the legs and the table is really sturdy.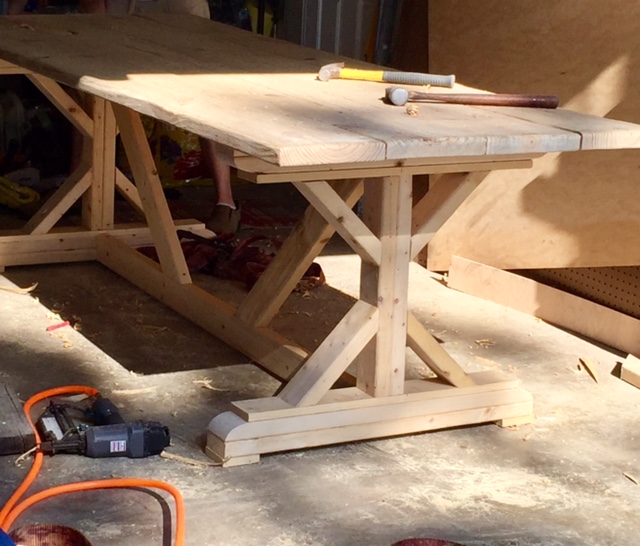 We wanted our table to be really rustic and worn looking, so we used a couple of different sized hammers to rough the top up. My husband took a large knife and shaved the edges to create a worn look, where the wood wouldn't look so perfect and new.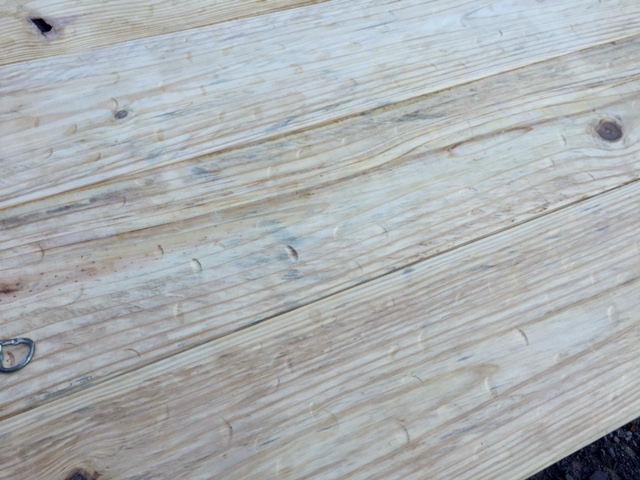 We used Minwax Dark Walnut Stain and love the dark wood look. It took a whole 32 oz can to finish the table.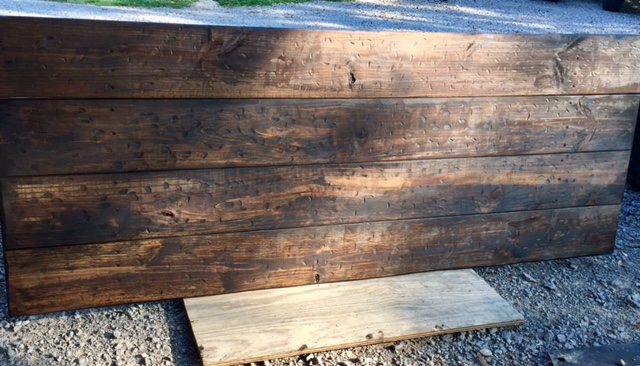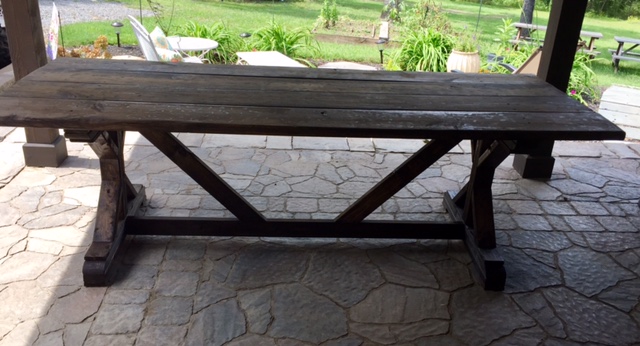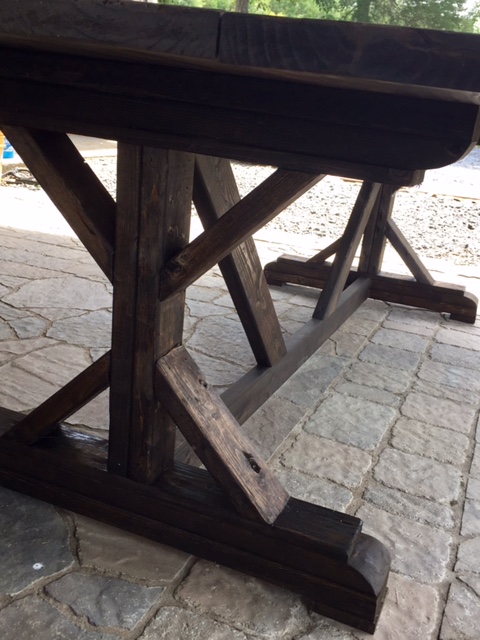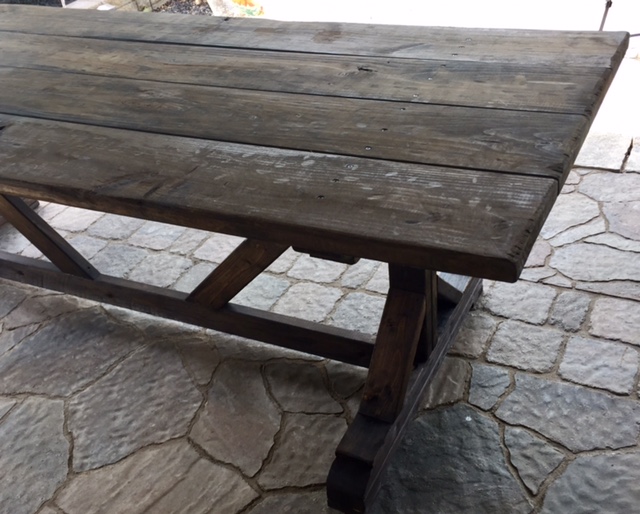 I love our table and can't wait to find some chairs to complete the look.
I plan on using these chairs from Amazon.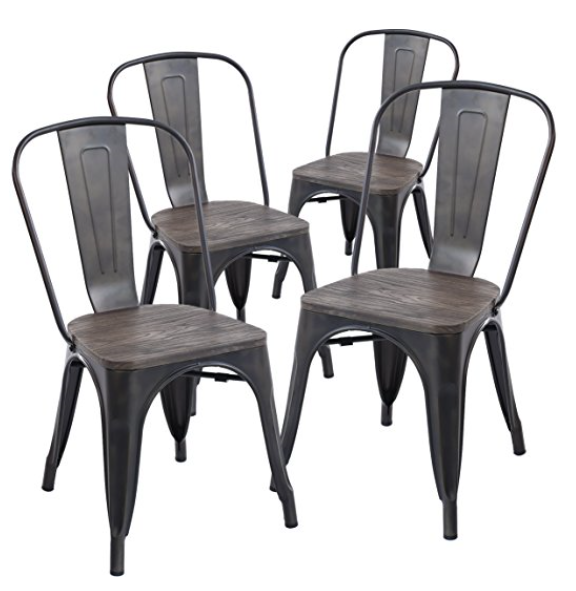 I think they will look great with the stain and complete the farmhouse look!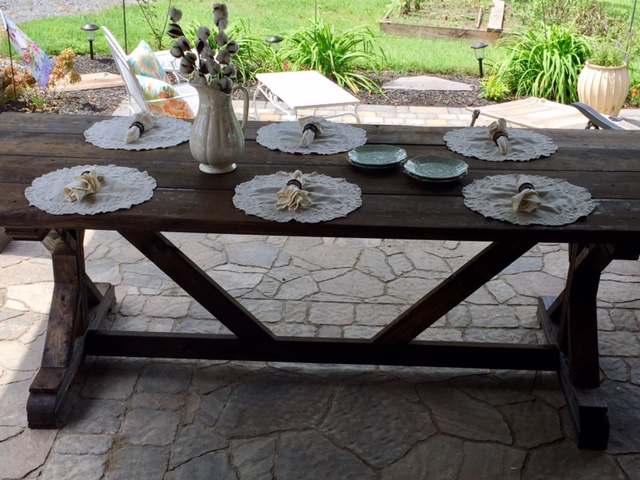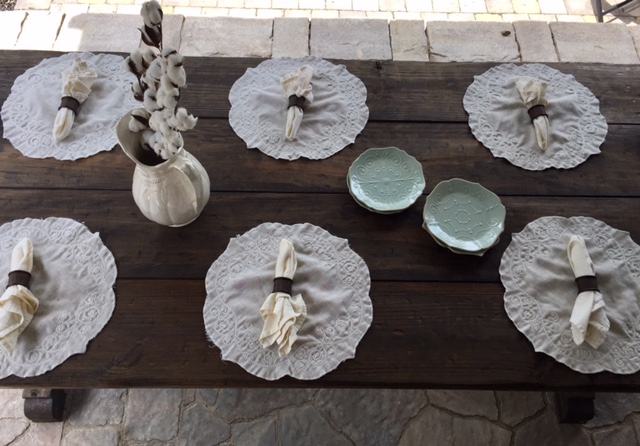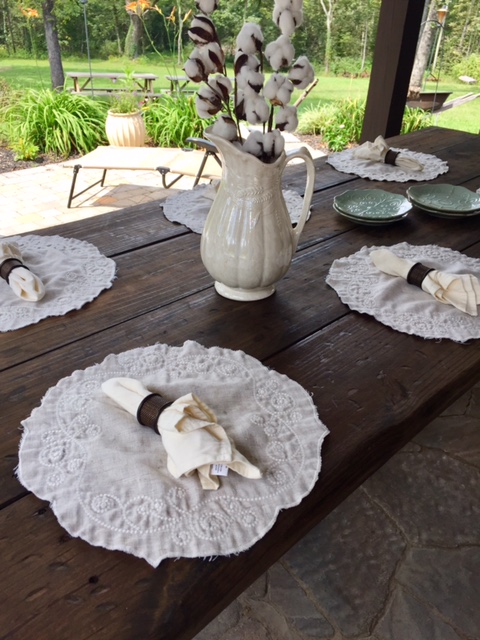 This farmhouse table will be perfect for having friends over, family dinners, and a great party area!
Not too bad for $65, right?
I will update when I get chairs and everything decorated!
Want to build your own patio farmhouse table? Check out Ana White's Fancy X Farmhouse Table Plan for the full instructions.
What are your favorite farmhouse looks?

P.S. Never want to miss a post but don't have time to check the site everyday? Sign up for our weekly newsletter to receive blog posts straight to your inbox, along with the best frugal living tips!