This project was so much fun! I have been wanting to explore making iron on tshirts for a little while now. So, I asked for a small heat press machine for Christmas and I finally learned how to use it! Snow days = Craft projects!
You can make this project with an iron if you don't have a heat press machine, it will just take a little longer and you'll need to use a little more pressure. The heat press machine was super simple to use and I think the shirt will hold up longer using more pressure and heat than the iron provides.
Check it out and make a tshirt with me!
DIY Bible Verse Iron On Tshirt with Heat Press Machine
Supplies needed:
Tshirt – I got mine on sale at Joann's
Iron on Material – I used Black Cricut Iron On
Cricut machine
Heat press machine or iron and ironing board
Make your own bible verse iron on tshirt!
Create your iron on image using Canva and Cricut Design Space.

Use my free image here below! Just right click and save the picture!

Or make your own using Canva.

Open Cricut Design Space.
Click Upload Images
Click Browse.
Find your saved image file.
Click Simple Image. Continue.
Select the spaces that need to be removed from your image using your mouse. Preview to make sure it looks correct.
Save as a cut image.
Select your file and click insert image.
Resize your image using the built in rulers. For my tshirt, I made my image a 7″x10″.
Click Go. And click Go on the next page as well.
Make sure your Cricut is set to Iron On and the Mirror Setting (it will look backwards).
Place your iron on paper glossy side down on the mat, and press the cut button.

Remove the excess iron on material from your image.
Heat your heat press machine according to the machine instructions. I used my machine at 400 degrees. If you don't have a heat press machine, just heat your iron to the cotton setting.
Iron or press your shirt to remove any wrinkles.
Place your iron on image on your shirt. 
Place your tshirt on the heat plate with the image up, and the protective sheet (my machine came with a protective sheet, but I think you could use a cloth) on top.
Once your machine is warmed up, press the plate down, and set the timer. I pressed my shirt for 35 seconds. If you are using an iron: Place a thin piece of fabric between the iron and the transfer paper, heat and press for about 1 minute. Then, flip your tshirt over and iron the image on from the inside of the shirt.
When the timer goes off, lift the handle to release the plate, and turn the machine off.
Let the shirt cool, then remove the transfer paper.
Washing:
To wash your new DIY bible verse iron on shirt, wash it on cold, turned inside out, and lay flat to dry.
You can make any image using Canva (free) or use my image here for free, too!
Save this image!
Just right click and save to your computer.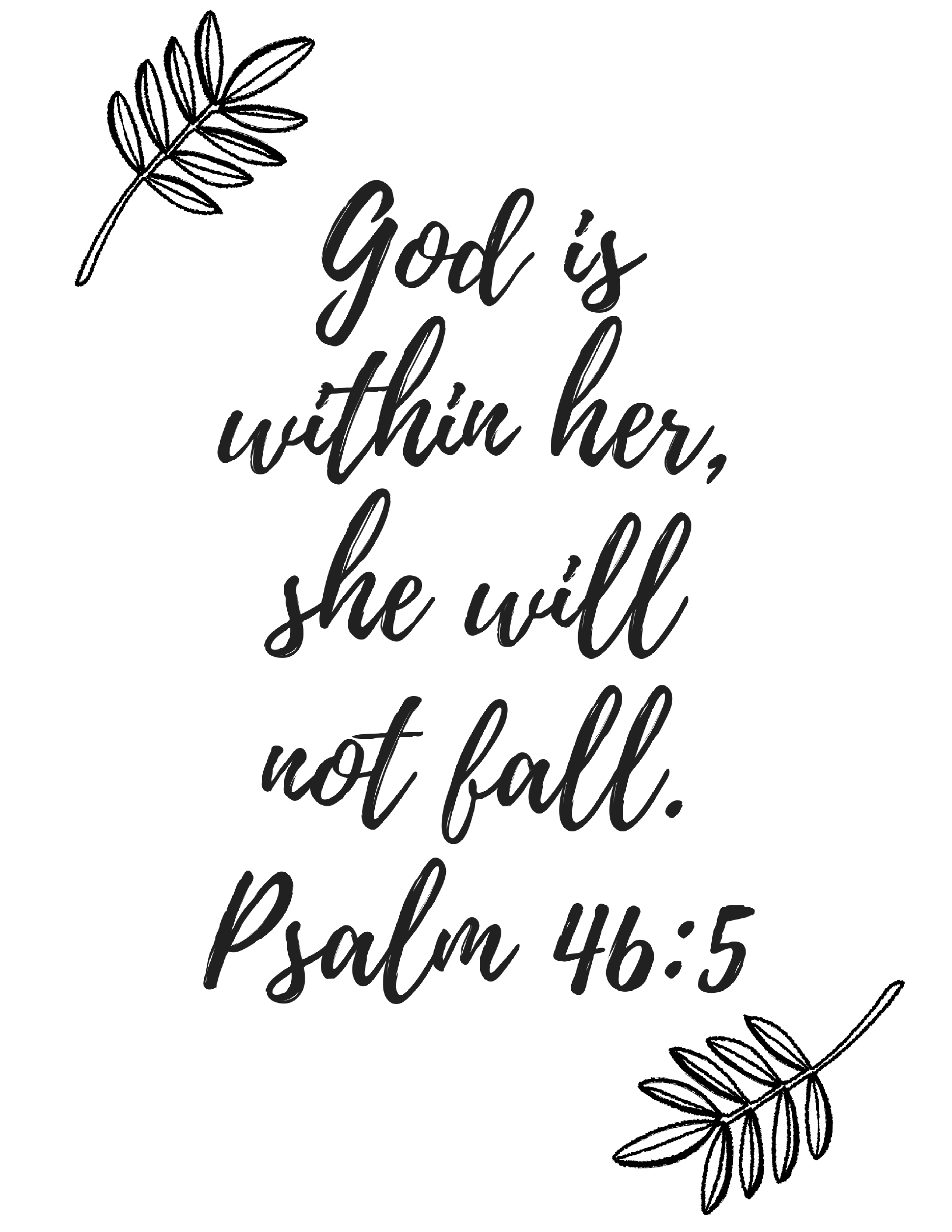 I love my new shirt!! Have fun making your own bible verse iron on tshirt!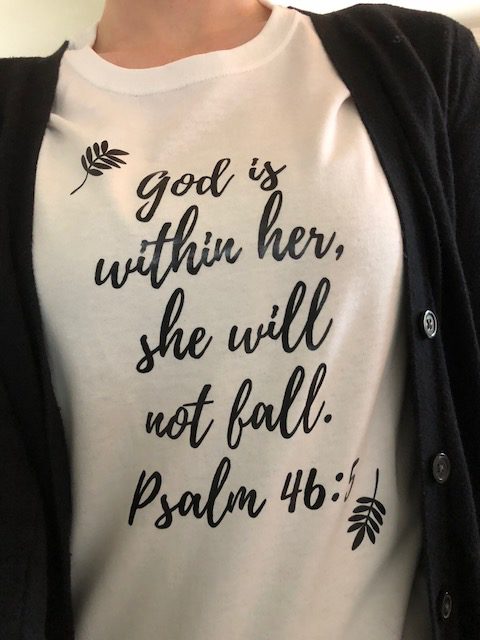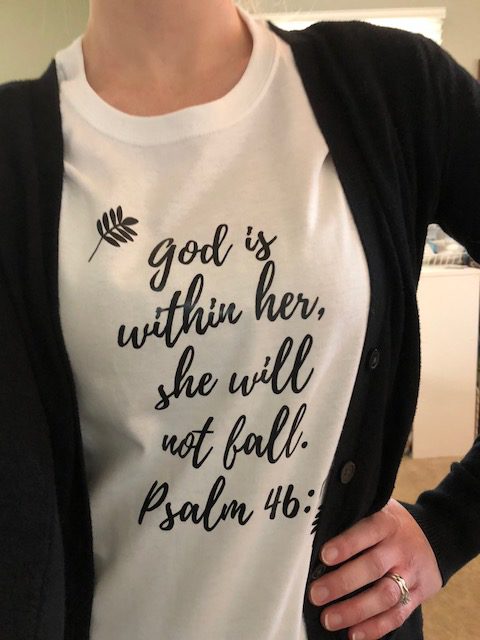 What bible verse would you put on your tshirt?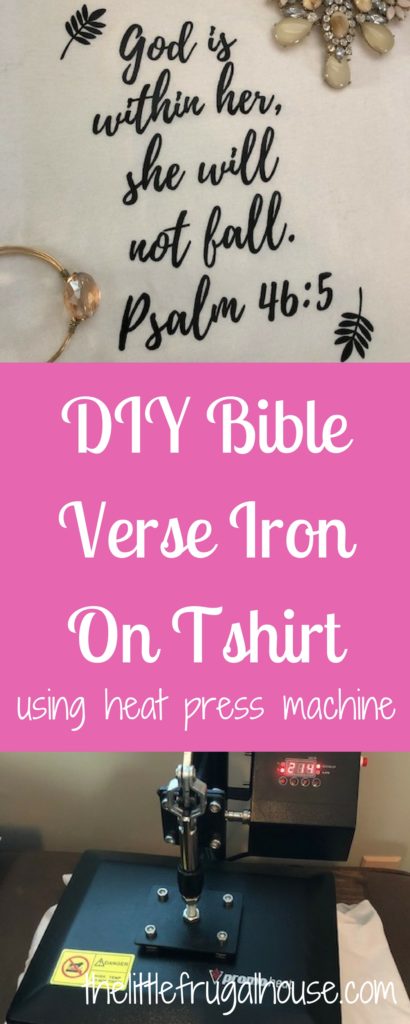 P.S. Never want to miss a post but don't have time to check the site everyday? Sign up for our weekly newsletter to receive blog posts straight to your inbox, along with the best frugal living tips!