I love decorating for holidays, but it can get expensive fast. Dollar Tree is my favorite place to start when looking for holiday and party supplies. They usually have some great décor and basics for craft projects.
I found some great items and I love the way my decorations turned out!
Check out your local Dollar Tree for some cheap Halloween decorations!
Decorating on a Budget: Dollar Tree Halloween Decorations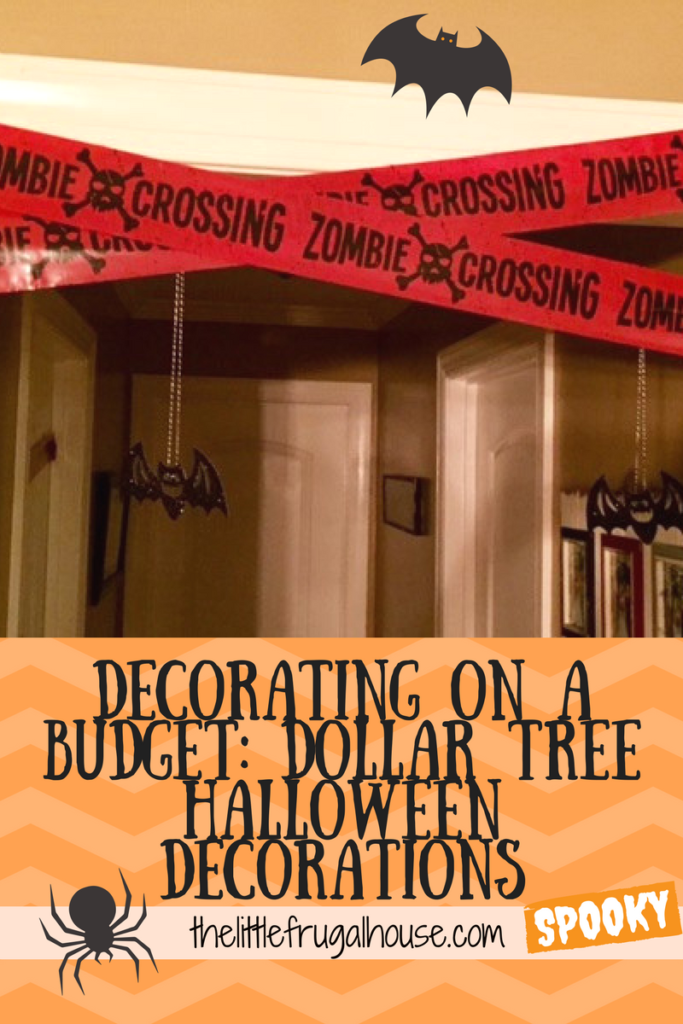 Budget: Less than $10
Here's what I got!
5 ft paper skeleton
30 ft Zombie Crossing Tape
Pack of 5 paper bats
Trick or Treat sign
Foam tombstone
Plastic skull head
Ghost
I only spent $7 and our house is all decorated for Halloween now! I feel so festive!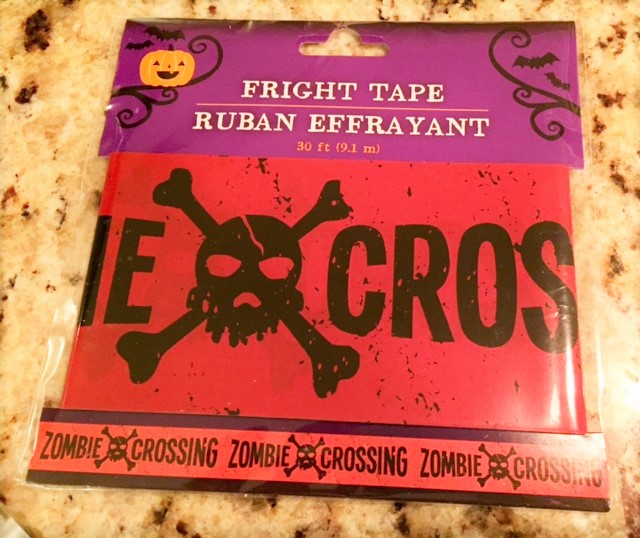 Here's how we decorated!
Paper Skeleton – Just taped to the back door. He looks like a door greeter!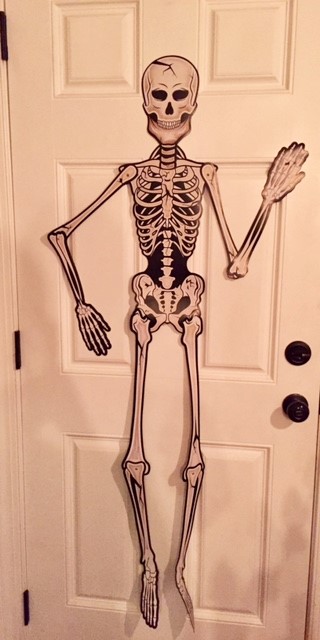 Zombie Tape – I taped this on doors and doorways! I couldn't believe it was 30 ft long!
Paper Bats – I put twine on these and let them hang from doorways.
Trick or Treat sign – I thought this would be a cute touch to our kitchen window.
Foam tombstone and plastic skull – a spooky setup by the front door.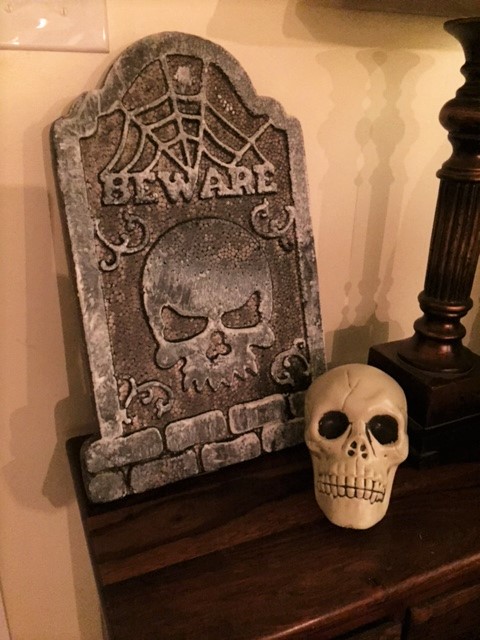 Ghost – I had this trick or treat banner from last year and thought this ghost would be a cute addition to it!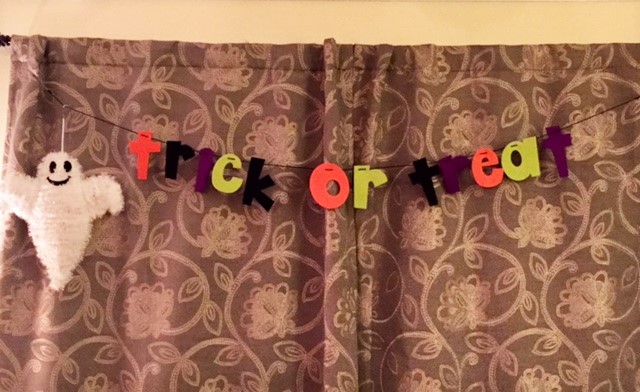 I think I did pretty good for $7! It may not be Pinterest-perfect but it's perfect for me and our house! So, thank you Dollar Tree Halloween decorations!
Check out Dollar Tree and see how you can decorate your home on a budget for Halloween!
If your budget is more like $0, check out these 8 free Halloween printables!

P.S. Never want to miss a post but don't have time to check the site everyday? Sign up for our weekly newsletter to receive blog posts straight to your inbox, along with the best frugal living tips!