This post may contain affiliate links. If you click and make a purchase, I may receive a small commission, at no extra cost to you. I only recommend products and services I use and love. Thanks for supporting The Little Frugal House!
Do you like cooking with herbs? Have you ever thought about growing your own?
I love growing my own herbs to cook with. It's so nice to grab some herbs from the garden and cook with them the same day.
You don't need a lot of space to grow herbs, so they make a great starting place to gardening.
If you don't have a lot of space or time for a full garden, a herb garden is a great place to start. And if you have a garden, you can easily add herbs!
Check out these unique herb garden ideas to find the perfect way to grow herbs for you.
30+ Herb Garden Ideas
I put this list together with the help of my blogger friends, so click on the title or image to see the how to!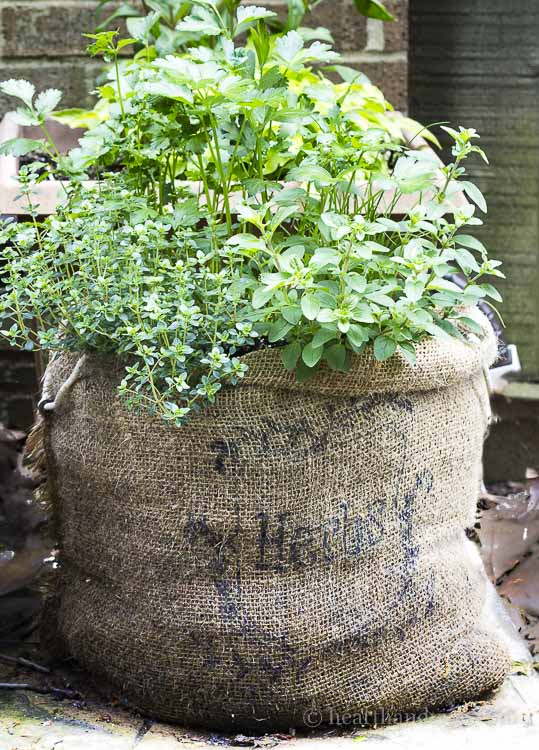 Herb Garden Markers
I couldn't leave out these cute herb garden markers so you can remember what you actually planted! 😉
And some tips to care for your new herb garden!
There you have it! Lots of creative ideas to start your own herb garden, how to make garden markers, and take care of your new herb garden.
Use these herb garden ideas to make your own herb garden plan and enjoy fresh herbs! There's nothing like cooking with fresh herbs and produce.
You might also enjoy…