Who else made the resolution to get in shape/work out more/exercise regularly this year?
Getting (and staying) in shape is such an important goal, but one that we give up on so often.
Life happens, we get busy, and working out is inconvenient and takes energy we often don't have.
If you are anything like me, you need a plan and a system in place to reach your goals. Having something written down and planned out ahead of time can make all the difference in reaching your goals or falling short.
And it really helps if that plan is free to use, easy to follow, and easy to stick with!
Weekly Workout Plan – Free Workout Planner Printable
Print your free workout planner printable here! Weekly Workout Plan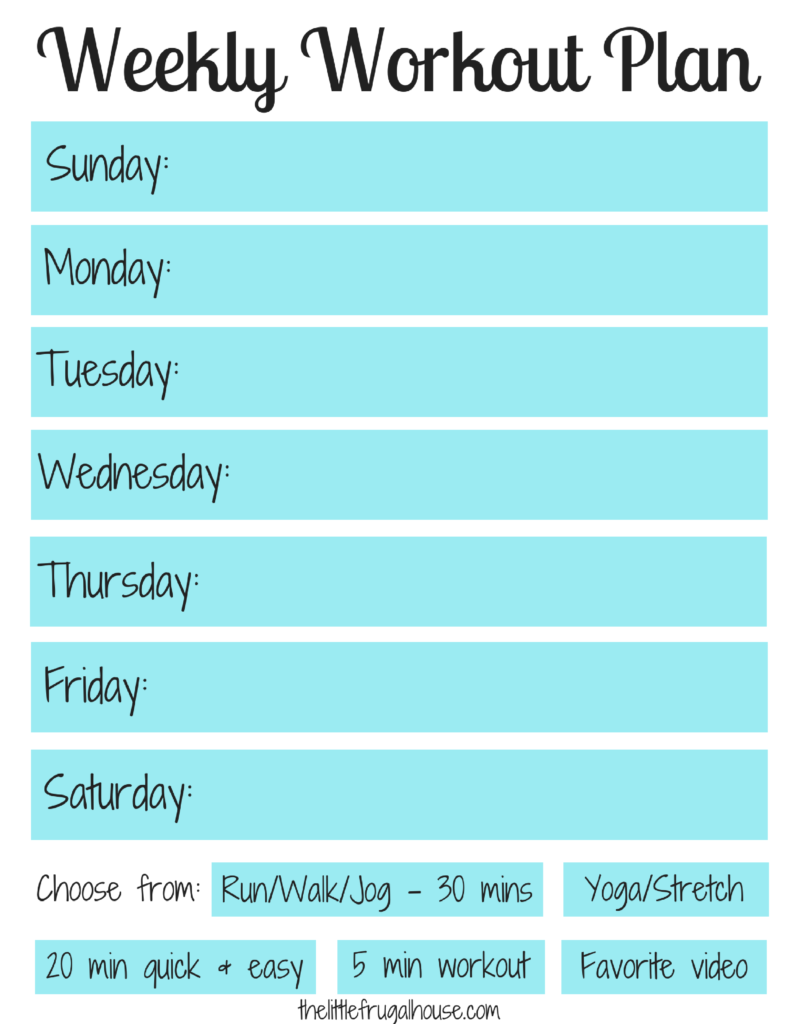 Download and save this free workout planner file so you can print a new work out planner each week.
Fill in the days you plan to work out with a specific work out.
Add in rest days so you don't overwork yourself and get burned out.
Have fun! I love playing music really loud when I work out!
Here are some free workout plans to get you started!
20 Minute Quick & Easy Workout Plan
Print a few of these to get started now! Weekly Workout Plan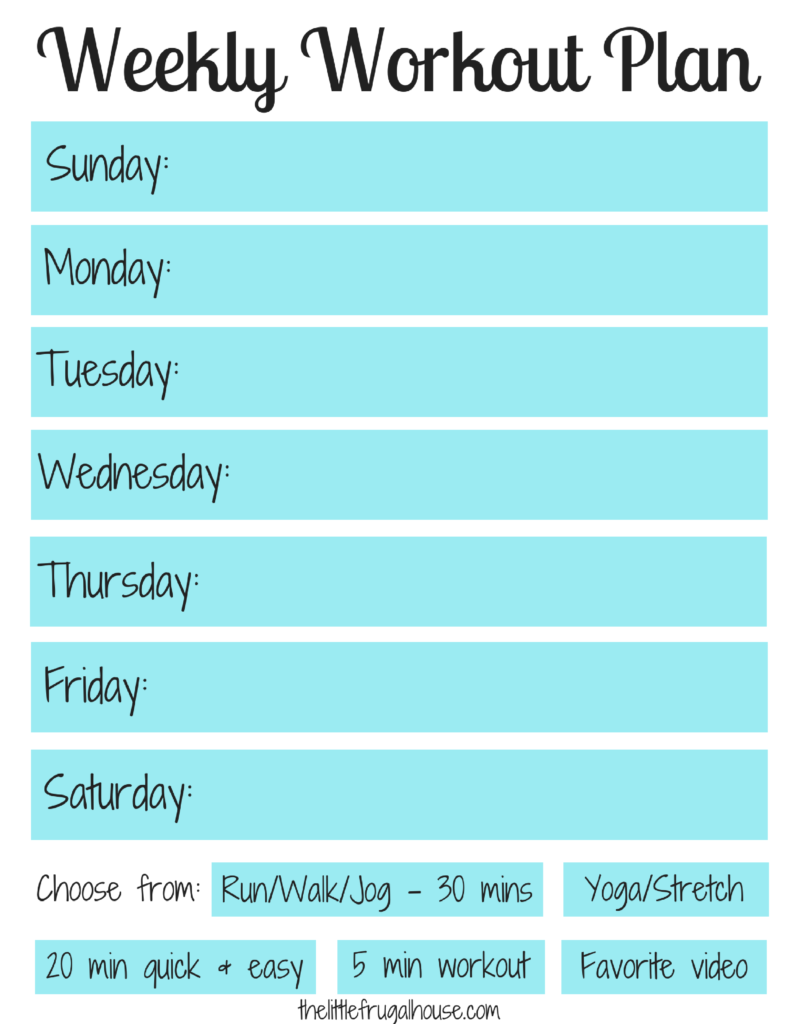 A few tips to help you stick with your new workout plan!
Start with baby steps. Plan to work out twice a week at first, increasing your days as you feel comfortable and successful.
Be very specific with what workout you plan to do. If you just write workout on the day, you likely won't. But, if you write 20 minutes of yoga, you know exactly what to do.
Place your workout planner where you see it everyday. Stick it on your fridge, in your planner, or in front of the T.V.
Have a workout buddy or accountability partner. Ask your spouse to join you in your workouts, or have a friend be your accountability partner.
Set rewards for yourself. If you stick to your plan for the whole week, reward yourself with a small treat.
Mix it up! Try new videos, go outside, visit a new park, or call friends to join. If you get bored, you will likely want to quit before you establish working out as a habit.
Make a work out playlist or find a great Pandora station to listen to when you work out.
Get started and print your free workout planner printable here! Weekly Workout Plan
What are your favorite tips to sticking with a workout plan?

P.S. Never want to miss a post but don't have time to check the site everyday? Sign up for our weekly newsletter to receive blog posts straight to your inbox, along with the best frugal living tips!