Stockings are so much fun to open and fill, but they can really wreck an already stretched Christmas budget.
Finding affordable stocking stuffers can be a little tricky. You don't want to get super cheap stuff that will break or be thrown away. But, you can't spend a fortune on them either, because you already bought gifts.
I've found a few great ideas for stocking stuffers on a budget and I would love to hear yours in the comments!
Stocking Stuffers on a Budget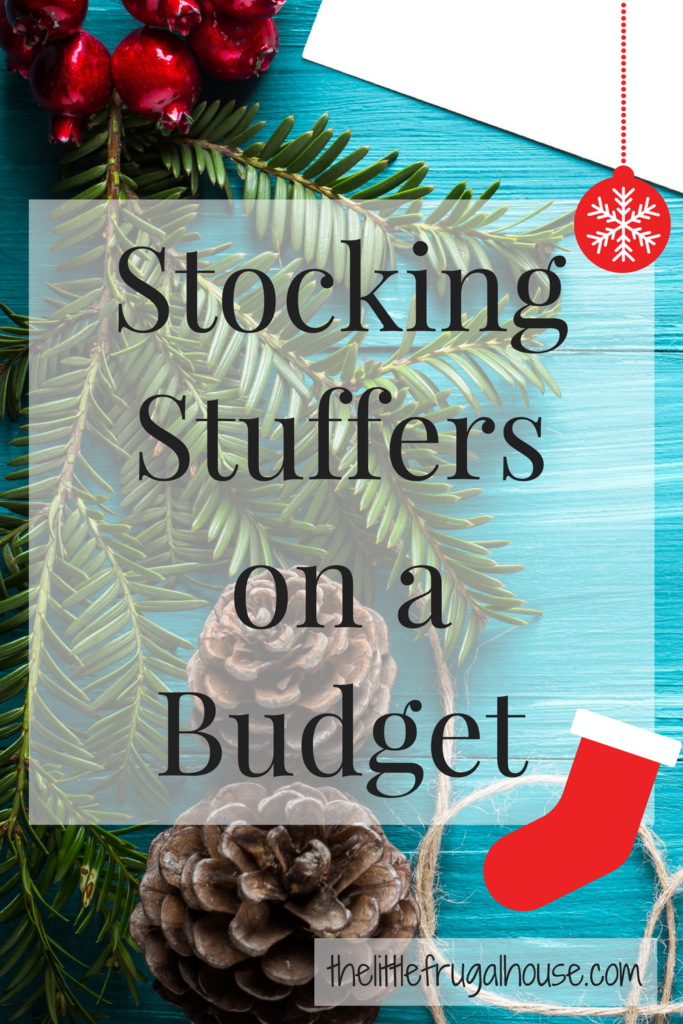 Check out Dollar Tree
My first suggestion would be to stop by Dollar Tree. They have so many great stocking stuffers!
I went by today to see what I could find!
Candy – I don't love off brand candy, so I love grabbing the movie theatre style boxes on the candy aisle!
Pencils and Pens
Crayons and Markers
Christmas games
Note cards – great for adults!
Puzzles
Books
Craft supplies
Candles
Dress up accessories
Play money
Dolls
Jump ropes
Stuffed animals
Glow sticks
Makeup
Nail polish
Hair accessories
Socks
Phone accessories
Lotion
Loofas
Batteries
Paint brushes
and so much more!
Stop in the drug stores
After I have scoured Dollar Tree, I love checking out the drug stores, like CVS and Walgreens. Be sure to look through their sale ad. Sometimes they have free items if you use your loyalty card!
Check out a coupon or deal site like passionatepennypincher.com to find coupon matchups where you can get free or almost free items perfect for stocking stuffers!
You might find candy, toiletries, makeup, or snacks for free or very very close!
DIY
If you love giving more personal and meaningful items, try some fun DIY projects.
Search Pinterest for lots of great DIY stocking stuffer projects. You could make handmade ornaments, a DIY year in review ornament, a kid's craft, homemade candles, body scrubs, soaps, jewelry, or bookmarks.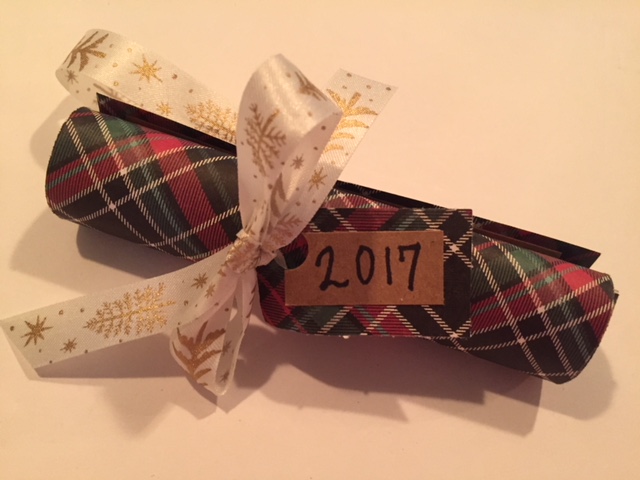 Don't wait till the last minute to grab stocking stuffers. If you search the drug store ads a couple months leading up to Christmas, you may find some great deals to grab and save yourself some money!
I love stockings and especially love filling them on a budget!
What are your favorite stocking stuffers on a budget?

P.S. Never want to miss a post but don't have time to check the site everyday? Sign up for our weekly newsletter to receive blog posts straight to your inbox, along with the best frugal living tips!