Since I started shopping at Aldi, I have saved so much on our grocery bill.
I love to shop at Aldi for the great prices, simplicity, and so I don't have to bother with coupons.
It is seriously so easy to shop and save on groceries just by shopping at Aldi.
I just went on a stock up trip and filled up my trunk for $79.38! My normal trips to Aldi are $30-$40, but we were out of a lot of things.
I used to be a Publix grocery shopper and this many groceries would have easily been close to $200.
*Prices listed are current sale prices at the time of posting. Check your local store and the Aldi ad for current prices and sales!
My Favorite Things to Buy at Aldi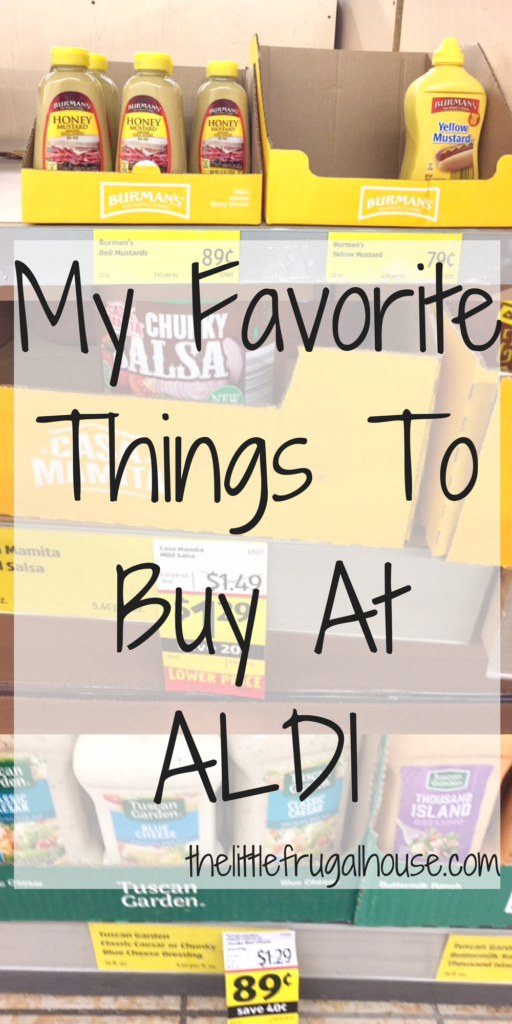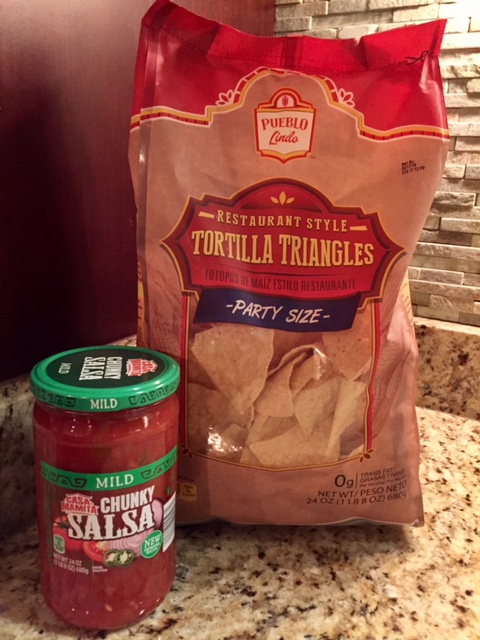 Eggs – $0.24
Canned Vegetables $.44-$.49
Salad Dressing – $.89-$.99 
Mustard – $.79-$.89 (have seen on sale for $.49)
Shredded Cheese – $1.89
Cheese Slices – $.99-$1.89
Gravy Mix, Taco Seasoning Mix $.35
Pancake Mix – $1.89 – love to make a big batch and freeze some for easy breakfast!
Chocolate Chips – $1.79
Bacon $4.19
Salad Mix – $.89
Naan bread – 4 loaves for $3.49 – makes the best flatbread pizza!
Biscuits – $.49
Flour Tortillas – $.99
Sugar – $1.49
Milk – $2.25
Olive Oil – $3.19
Salsa – $1.29
Tortilla Chips – $.99-$2.49
Ice cream – $2.29
Paper plates, napkins, bowls $1.49-$1.99 
Fruit – I love to get whatever is seasonal and mix it up! They will often have strawberries for $.99 and bananas are always a steal!
Fresh vegetables – You can't beat their prices! See what's on sale and rotate for variety! 
Water bottles – $1.99/case
Spaghetti noodles – $1.49 for a huge box
Rice – $.49-$1.49
Check out the home aisle! – Sometimes, I'm in a hurry and grab the essentials, but when I have time I love to check out the deals on the home aisle. I found a mop similar to a Swiffer wet jet for $12 and fun holiday items!
And definitely check out the bakery section! I love the brioche buns and the Hawaiian sweet rolls taste identical to King's Hawaiian for 1/3 the price! 
There are really so many great things to find and stock up on at Aldi!
I used to be such a dedicated Publix shopper, but no more! Life is too busy right now for couponing, and I definitely want to watch our spending so we can save and afford other things! So Aldi is a win for us!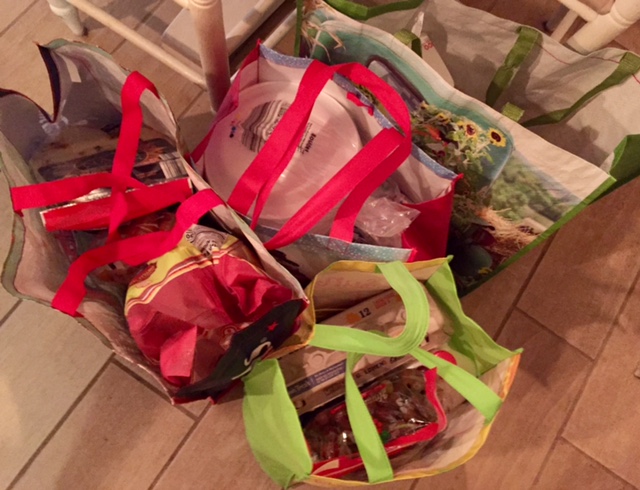 I think they have good prices on meat, but I love to buy my meat in bulk to save the most!
What are your favorite things to buy at Aldi? Did I leave something off?

P.S. Never want to miss a post but don't have time to check the site everyday? Sign up for our weekly newsletter to receive blog posts straight to your inbox, along with the best frugal living tips!