Have you ever been so relieved to finish your Christmas shopping, only to realize you forgot someone?
Or you didn't plan on getting someone a gift, and they surprised you with one? And now you need to get them something quick.
Sometimes we need a last minute Christmas gift for one reason or another.
After you have already put so much time and effort into shopping for everyone and wrapping all the gifts, you just can't imagine walking back into the packed mall. And there's no time for anything to be shipped on time.
Just head to the dollar store and whip up one of these last minute Christmas gifts! You'll save some time, lots of money, and you don't have to go to the mall.
Most of these items can even be found at Dollar Tree for just $1 each!
15 Last Minute Dollar Store Christmas Gifts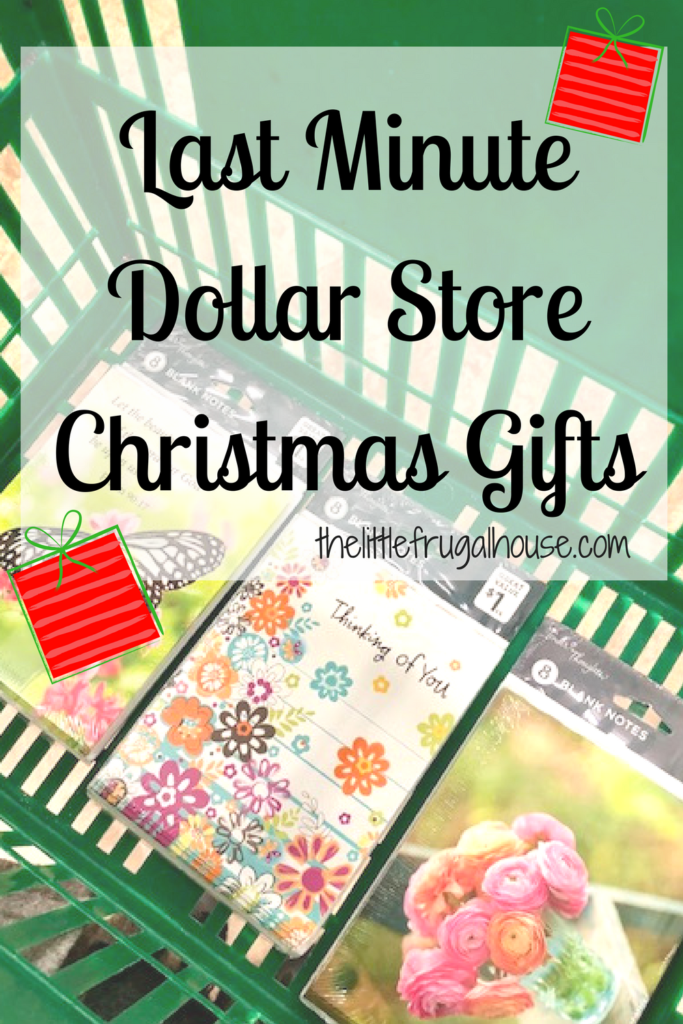 Tumbler filled with candy or gum

Grab a plastic tumbler, and fill with Christmas candy or packs of gum. Pick up a gift card if you need to spend a little more, or if you have time, add a custom vinyl decal.

Coffee mug with coffee or hot cocoa

Grab a cute coffee mug and a pack of coffee or hot cocoa packets. Peppermint sticks and mini marshmallows would be a great addition to a hot cocoa gift!

Craft supplies basket

Pick up a basket or bin, and fill with craft supplies. You could make these for kids or adults! I love their ribbon and baker's twine!

Snack basket

Who wouldn't love a basket of snacks? Grab a bin or basket, and fill with their favorite snacks or holiday treats!

Spa basket

Grab a small basket, some lotion, a loofa, a candle, and some bubble bath or body wash. Write a note telling them to relax and enjoy!

Book + stuffed animal

Perfect for little ones!

Dress up basket

Pick up a girly basket, bin, or bag and fill with dress up accessories, nail polish, and hair accessories.

Journaling set

Wrap up some pretty notecards, pens, a journal, and a book. You could even add a coffee mug with coffee or tea bags for a relaxing treat!

Home supplies kit

Perfect for new homeowners! Grab some basic home supplies like light bulbs, batteries, tape, paint brushes, a picture hanging kit, and a flashlight.

Kitchen towels

Is it just me or do kitchen towels get dingy super fast? Grab a few new ones and wrap up with an oven mitt or utensil.

Movie night gift

Grab some popcorn, popcorn buckets, candy, and a little blanket for a movie night at home gift! Write a note telling them to relax and enjoy a movie night at home!

Teacher gift basket

If you need a budget friendly teacher gift, Dollar Tree is the place to go! They have a section of classroom decorations and supplies. Grab some stickers, prizes, flash cards, pens, crayons, or markers and make a cute little basket gift!

Coworker office supply gift

Need a small gift for a coworker? Grab things like sticky notes, pens, a planner, or a calendar and make a fun office supply gift.

Socks, Gloves, Scarf

The selection may vary depending on the store you go to. You might find some cute cozy socks, some winter gloves, or even a cute scarf!

Puzzle or game

For a budget friendly gift for a whole family, grab a puzzle or game and wrap up with some candy or snacks for the perfect family night at home.
Just because you are last minute buying a gift, doesn't mean it can't be thoughtful. These last minute dollar store Christmas gifts are perfect for those moments of freak out when you realize you forgot a gift.
Just head to Dollar Tree or your local dollar store with this list, and you'll be sure to get a sweet and thoughtful gift! And make sure to pick up your bags, tissue paper, and stocking stuffers there, too!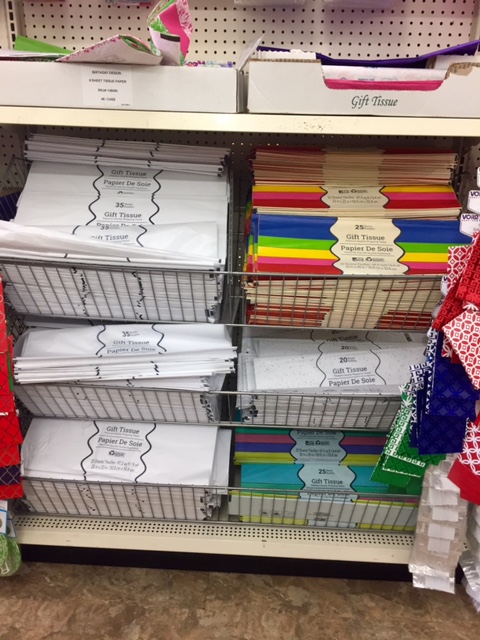 What ideas would you add to this last minute dollar store Christmas gifts list?

P.S. Never want to miss a post but don't have time to check the site everyday? Sign up for our weekly newsletter to receive blog posts straight to your inbox, along with the best frugal living tips!