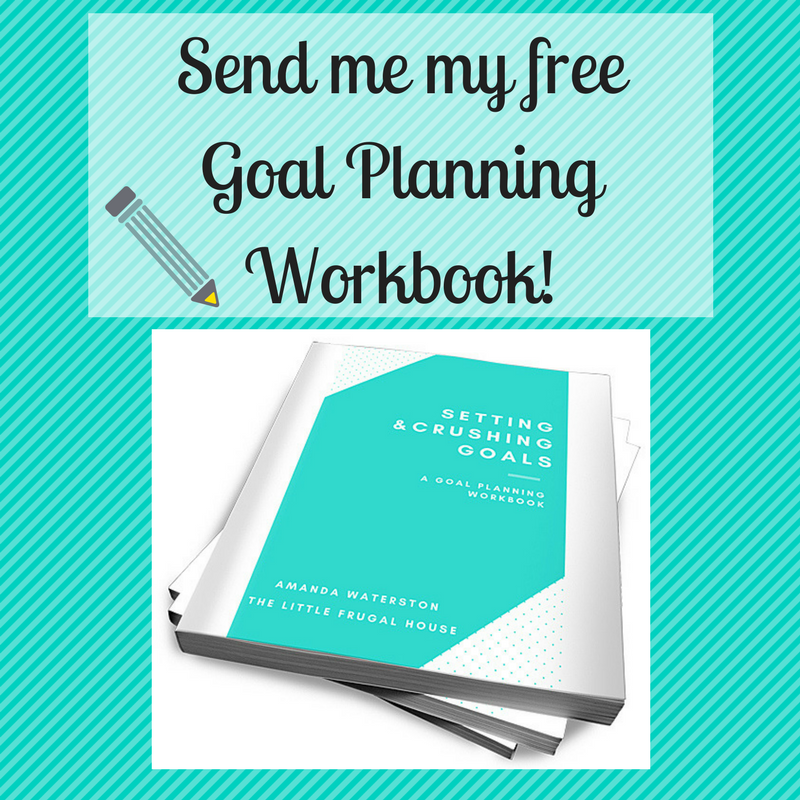 I know what it feels like to have a million goals and dreams floating around in your head, and no plan to reach them.
Big dreams are so important to have. But more important, is having a plan to reach them.
I am a big dreamer. And I don't think I will ever stop being a big dreamer. Because I know what can happen when you dream big and work hard to reach your goals and dreams.
Hint: Great things happen! Things you thought were impossible, or were too scared to ever try.
My husband and I renovated our whole house before we got married. It was a huge dream of ours to make a beautiful home out of the pile of crap we purchased. We made a plan and made it happen. It took a lot of hard work, but we turned that nasty house into our cozy home sweet home.
When it comes to budgeting, we have some seriously huge goals… like paying our house off before we're 30. And we have a plan to make it happen. We are actually a little ahead of schedule! Pinch me!
Looking back at the things we have accomplished, we had some pretty crazy big dreams! I'm amazed that some of them became reality. But I owe it all to having a plan, and sticking with the plan. Even when it's not easy.
If you have some crazy big dreams, grab this free goal planning workbook and make a plan to reach them. Why wait any longer to crush your goals?
No better time than now to get started setting new goals and work towards crushing them!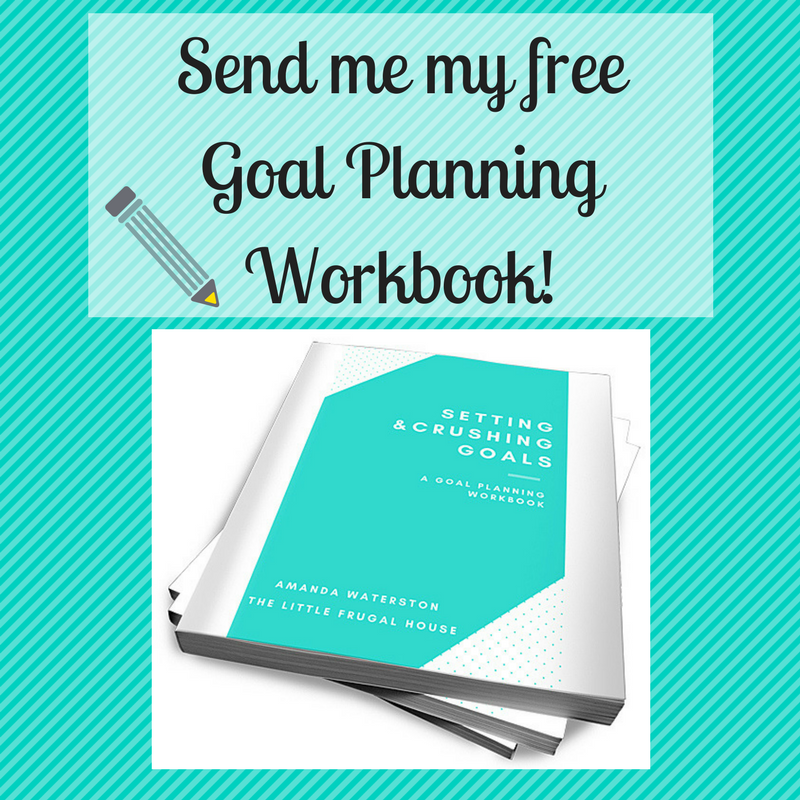 In this free goal planning workbook, you will:
Start with dreaming and write down your dream life in detail.

Figure out why that is your dream.

Write down all your goals and dreams.

Figure out where you are now in relation to those goals and dreams.

Decide which goals are most important.

Pick the best goals to focus on now.

Make a step by step action plan to crush those goals.

Learn how to stick with  your goals.

Evaluate your progress and make changes as needed.
I can't wait to see what goals you crush and dreams you reach!
Cheering you on!

P.S. Never want to miss a post but don't have time to check the site everyday? Sign up for our weekly newsletter to receive blog posts straight to your inbox, along with the best frugal living tips!