This post may contain affiliate links. If you click and make a purchase, I may receive a small commission, at no extra cost to you. I only recommend products and services I use and love. Thanks for supporting The Little Frugal House!
Can you believe November is right around the corner? This year is flying by! And if you are anything like me, it's been a busy one.
This time of year gets especially busy with the holidays coming up and different events going on.
I love to use these simple calendar printables to keep up with everything I have going on. You can print a few to plan your schedule, keep up with events, plan your meals, and anything else you need to keep up with!
FREE November 2018 Calendar Printable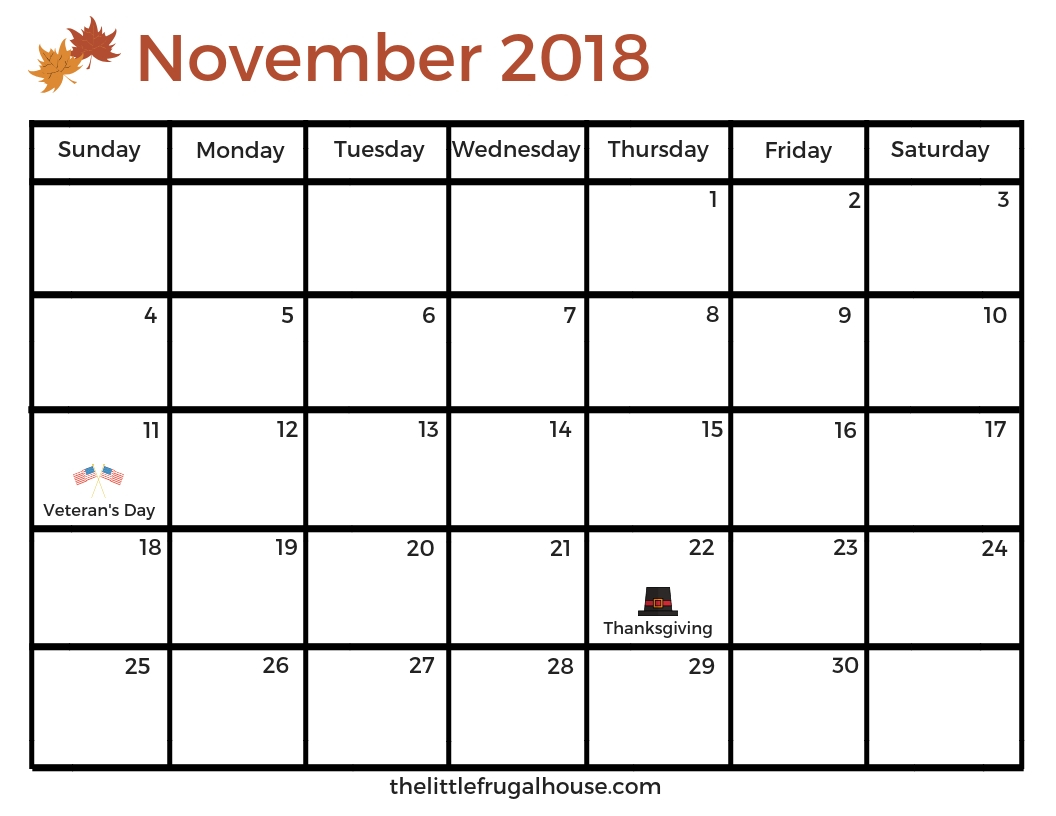 Planning for Thanksgiving?
Check out these posts!
My Favorite Affordable Thanksgiving Wreaths
5 Free Thanksgiving Printables
My Favorite Fall Décor Under $10
Plan the perfect-for-you Christmas on a budget this year!
The holiday season can be hectic, busy, and completely overwhelming. There are always so many things you have to do, like attending events and buying gifts. And then, there are the things you would love to do, like starting a new Christmas tradition or volunteering.
It's hard to get it all done without losing your sanity.
At the end of the day, you just want to have the best holiday season, without feeling constantly stressed or worried about spending too much money.
Our readers love simple resources that offer a way to get their life and budget organized, starting with the holiday season. They want an easy to use organization planner that helps them have the best holiday season on a budget.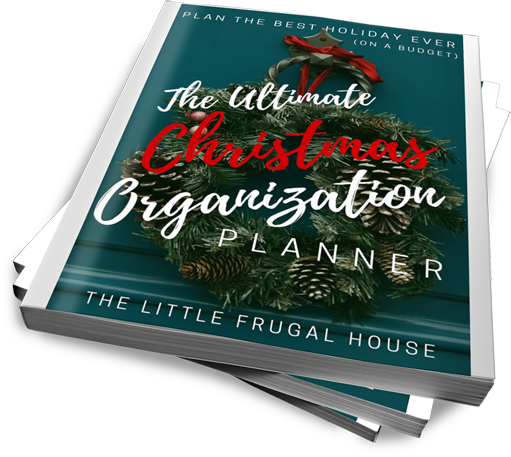 With it's 40 thoughtfully designed pages, the all-in-one Christmas Organization Planner will help you created the perfect-for-you holiday, while keeping your budget under control.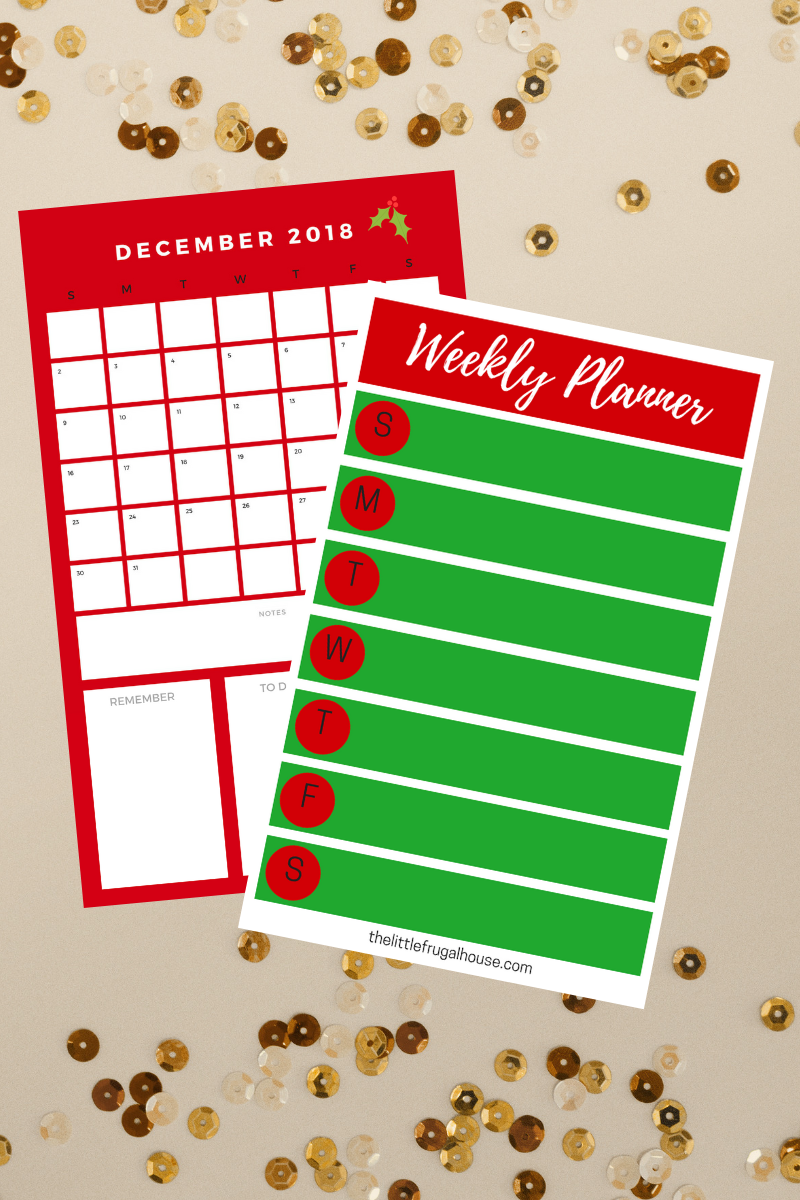 ​Design your schedule to fit in all the things you need to do, and the fun things you want to do. 
​From the planner pages to the Christmas fun checklists to the money saving tips, the Christmas Organization Planner is the holiday sanity saver you have been waiting for. 

–  Plan the best Christmas season ever, without going into debt or going way over budget.
​- Create a meaningful Christmas that you'll never forget.
​- Stay within a budget that's comfortable for you.
​- Find new ways to volunteer and give back to those in need. 
​- Keep up with all the events and activities going on. 
​- Enjoy little Christmas surprises all month long. 
​- Find the perfect gift idea for everyone on your list. 
​- Plan the perfect party, and know what dish to take to all your parties. 
​- Start a new fun and meaningful tradition with your family. 
​- Decorate your home beautifully – and on a budget. 
​- Wrap beautiful presents for everyone on your list – with free gift tags!
You can learn more about the Christmas Organization Planner here.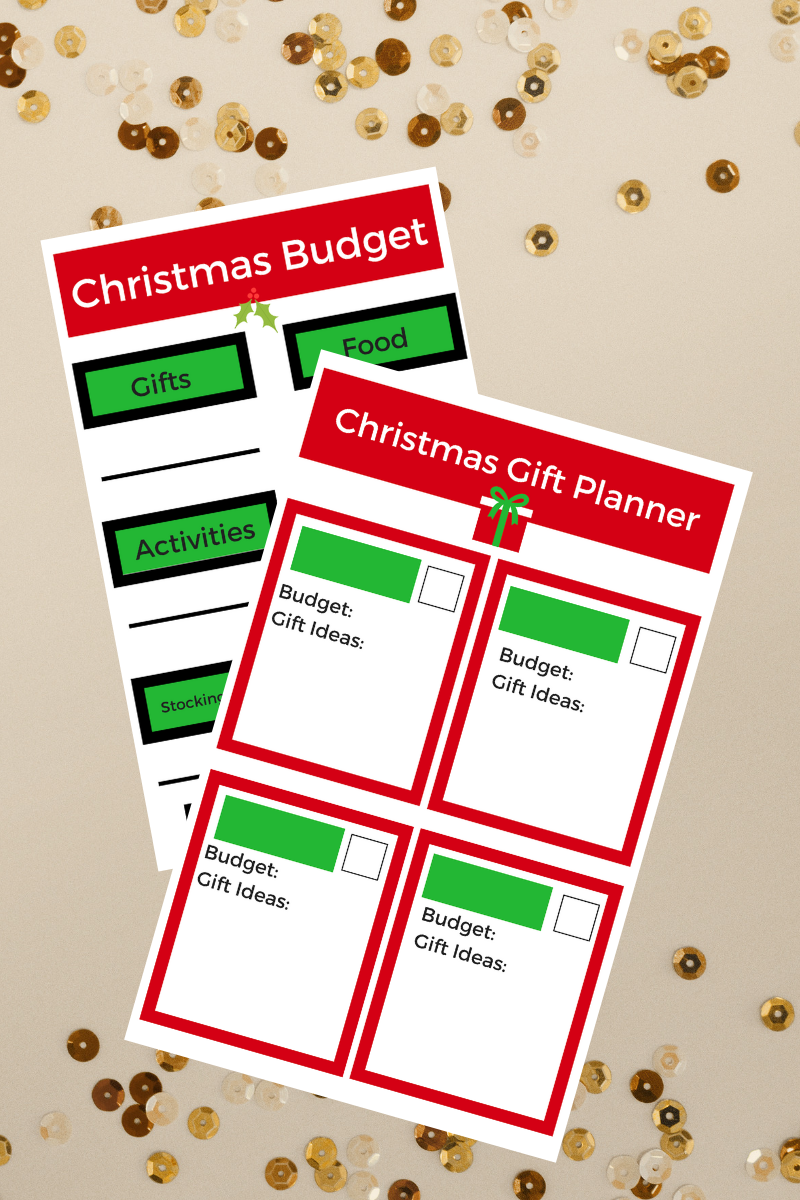 A stress free holiday season
There is no reason to stress this holiday season, not when you have the Christmas Organization Planner.
Plan your Christmas activities, gifts, food, and fun ahead of time. Then just enjoy!!
You really can have an affordable, stress free, meaningful Christmas.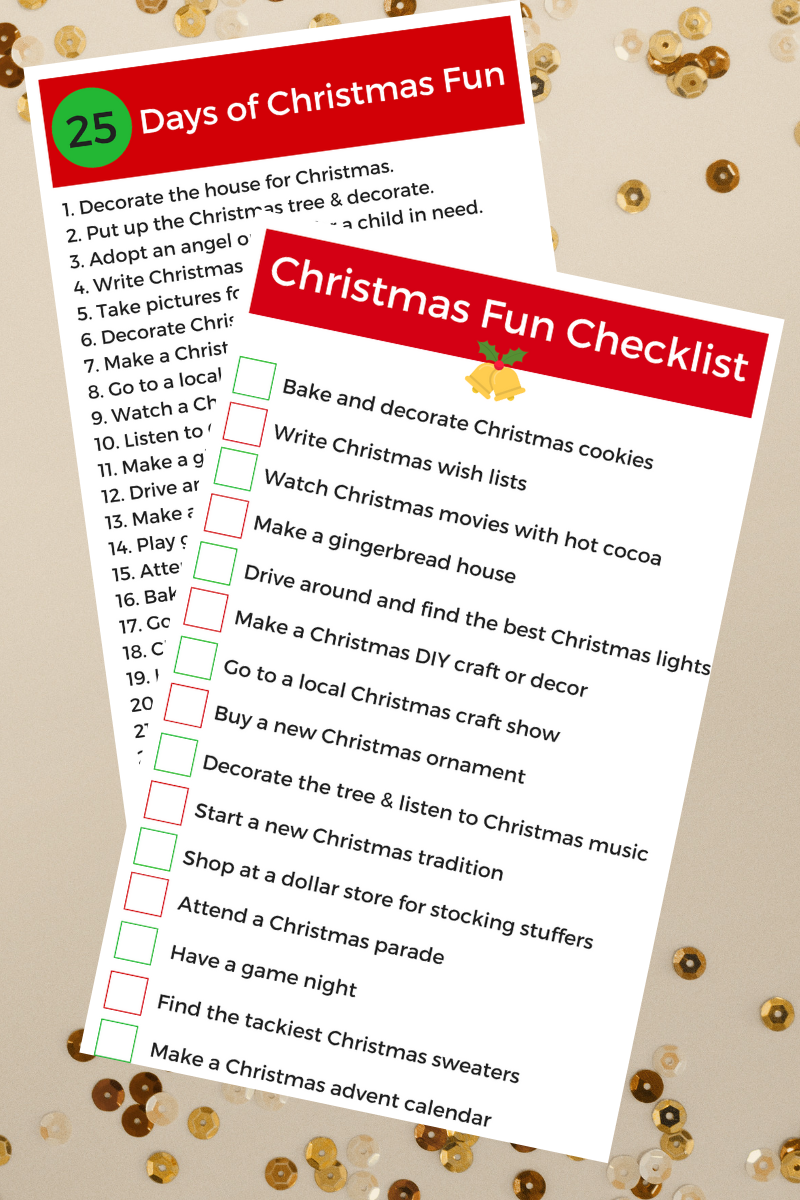 P.S. Never want to miss a post but don't have time to check the site everyday? Sign up for our weekly newsletter to receive blog posts straight to your inbox, along with the best frugal living tips!