Happy May friends!! The spring season seems to be a very busy one, so I've got a free May 2017 calendar printable to help us all stay organized.
Print one or as many as you need. I use my calendar printable for different things so I don't clutter my planner up too much!
Use this for meal planning, planning events, scheduling work outs, blog planner, or a cleaning schedule!
Looking for something fun to do this Spring? Try one of our frugal date ideas!
Here's the FREE May 2017 Calendar Printable: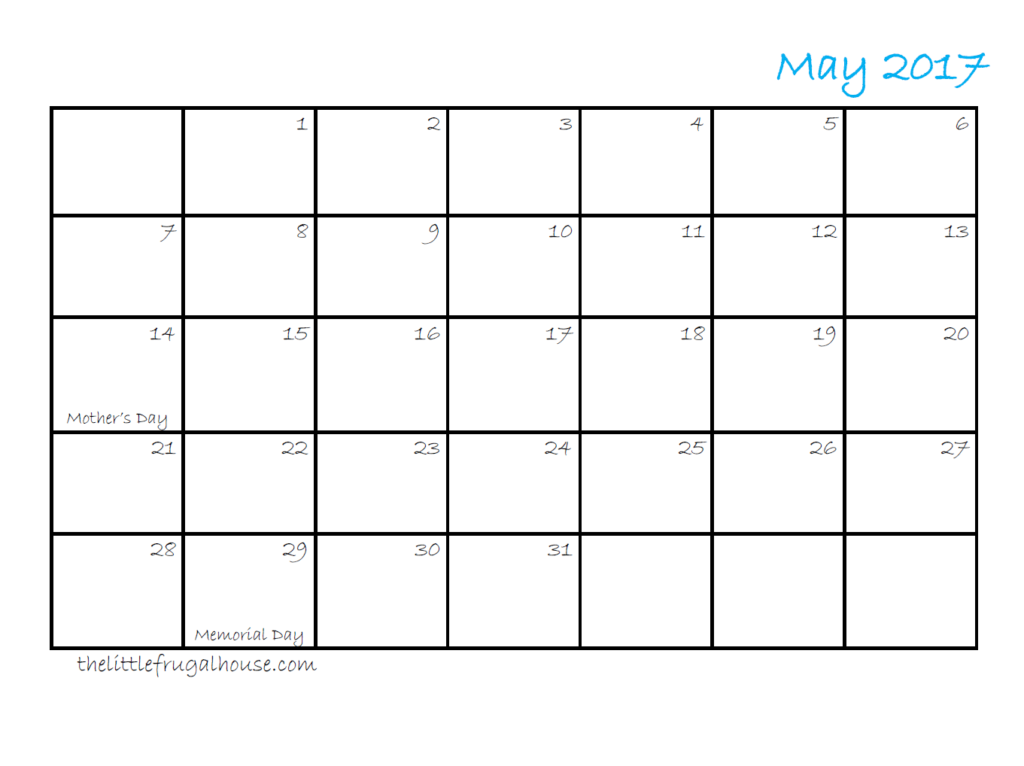 P.S. Never want to miss a post but don't have time to check the site everyday? Sign up for our weekly newsletter to receive blog posts straight to your inbox, along with the best frugal living tips!