Happy New Year, friends!
I hope you all had a great 2017, and are looking forward to a bigger and brighter 2018!
The new year is always so exciting to me. Planning out goals, a new budget, dreams and hopes for the new year… there's a lot to think about and plan for!
Use this FREE January 2018 calendar printable to get a great start on the new year!
Stay organized, plan ahead, and do so at no cost!
Use the calendar to:
stay organized
keep up with events and family activities
Enjoy your free calendar and get off to a great start this new year!
FREE January 2018 Calendar Printable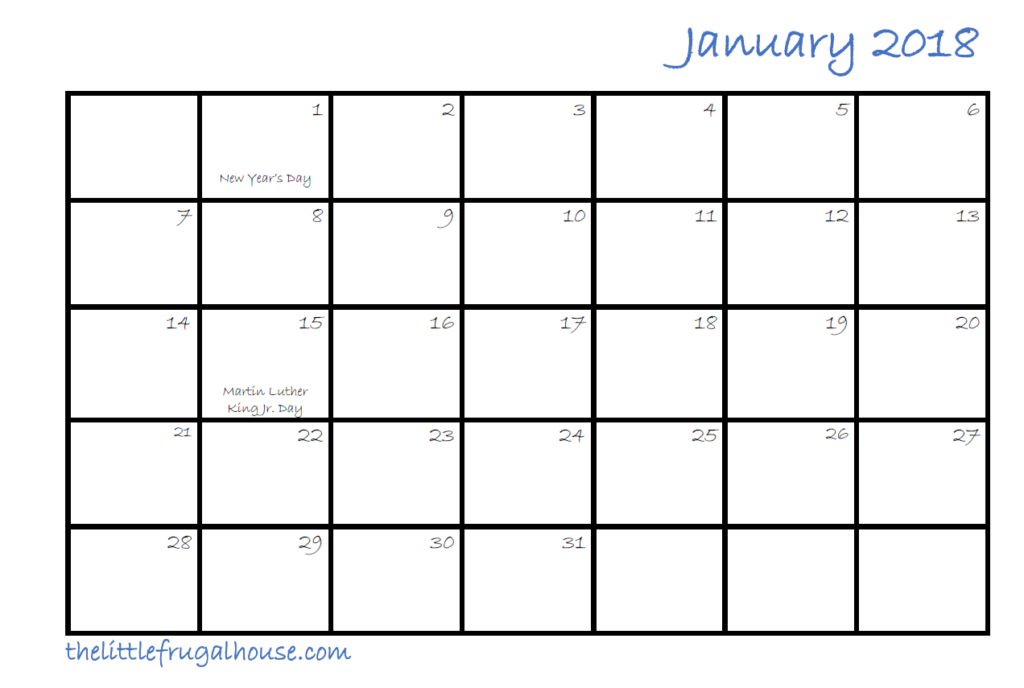 Here's the link to your free calendar printable again: January 2018 Calendar

P.S. Never want to miss a post but don't have time to check the site everyday? Sign up for our weekly newsletter to receive blog posts straight to your inbox, along with the best frugal living tips!