Don't you just love getting free stuff? Especially around Christmas time when you've already spent like a jazillion dollars?
Well, you're in luck!
I've created some free gift tags for you! They are super cute and did I mention, free?
All you need to do is print them out, cut them, hole punch a hole for some ribbon, and tie them on your pretty packages!
I would recommend printing them on thicker paper, like cardstock. But, whatever you have is fine.
Your packages are going to look so cute! And you're going to be smiling knowing you didn't spend a dime on those little gift tags.
Christmas win!
Free Christmas Gift Tags! – Printable Merry Christmas Gift Tags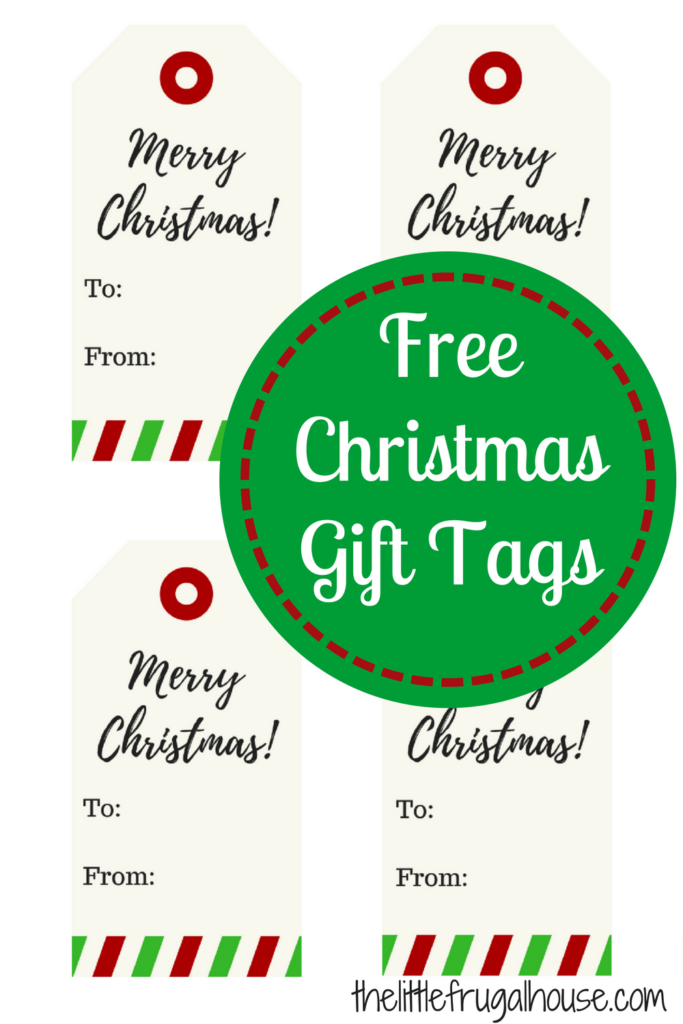 Print your free Christmas gift tags here: Christmas Gift Tags

Print these free Christmas gift tags here: Christmas Gift Tags
Here's a few more ideas to save money on wrapping Christmas presents!
Grab brown kraft shipping paper rolls from Dollar Tree. You can use this paper all year and add pretty ribbons and embellishments.
Shop for Christmas wrapping paper after Christmas and stock up for next year!
Stick to a couple different ribbons and get large rolls on sale at craft stores. This is another great thing to stock up on after Christmas!
Buy gift bags and boxes from Dollar Tree. They have the cutest bags all for $1 each!
Consider a reusable bag for kid's gifts each year. Grab a laundry drawstring bag, add some cute iron on designs, the kid's name, and reuse each year for Christmas. They will love seeing that bag each year and finding out what's inside!
What are your favorite ways to save on Christmas gift wrapping?

P.S. Never want to miss a post but don't have time to check the site everyday? Sign up for our weekly newsletter to receive blog posts straight to your inbox, along with the best frugal living tips!