Can you believe it's almost December?! This year has flown by!
I hope you have been successful in working on and achieving the goals you set for the year!
Now is a great time to look back on the year and assess what went well, what didn't go well, and what you can do better for next year.
When you set yearly goals, make sure you follow these 10 steps to ensure you are set up to crush them!
Life tends to get really busy this time of year. So, to help you stay focused and organized, I have a free December calendar printable for you!
Use this calendar to keep track of all the events you have going on, your meal plan, family activities, and anything else you need to keep track of!
I'm trying to find more time to relax, sit still (it's really hard for me!), and just enjoy being home with my husband and the pups. The winter months have a way of making you slow down a little. Well, after you get your home decorated and gifts bought! 🙂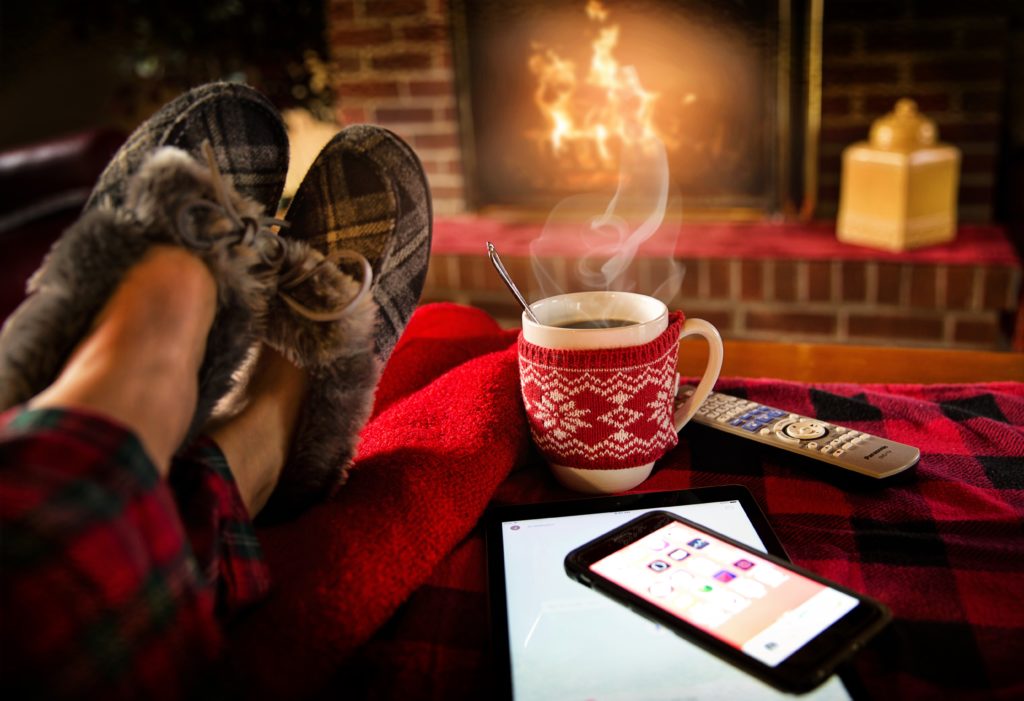 I hope you have a great holiday season!
FREE December Calendar Printable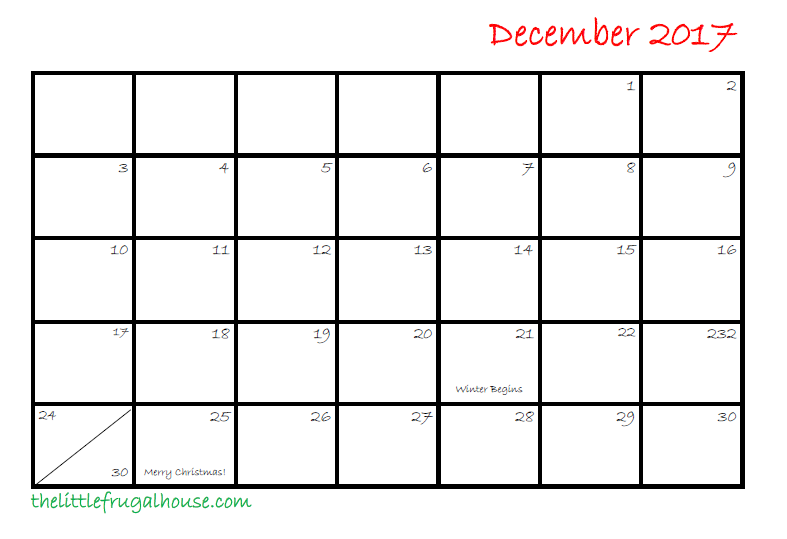 Here's the link to print your FREE December Calendar again: December 2017 Calendar
Enjoy!

P.S. Never want to miss a post but don't have time to check the site everyday? Sign up for our weekly newsletter to receive blog posts straight to your inbox, along with the best frugal living tips!