This post may contain affiliate links. If you click and make a purchase, I may receive a small commission, at no extra cost to you. I only recommend products and services I use and love. Thanks for supporting The Little Frugal House!
I haven't posted a DIY project lately, but this one was too fun and cute not to share. Also, the cold weather may have put a damper on my crafting spirit. Come on summer!
Do you have an old dresser or drawers you don't know what to do with? You can make a fun and functional drawer shelf! I'll show you how.
DIY Repurposed Drawer Shelf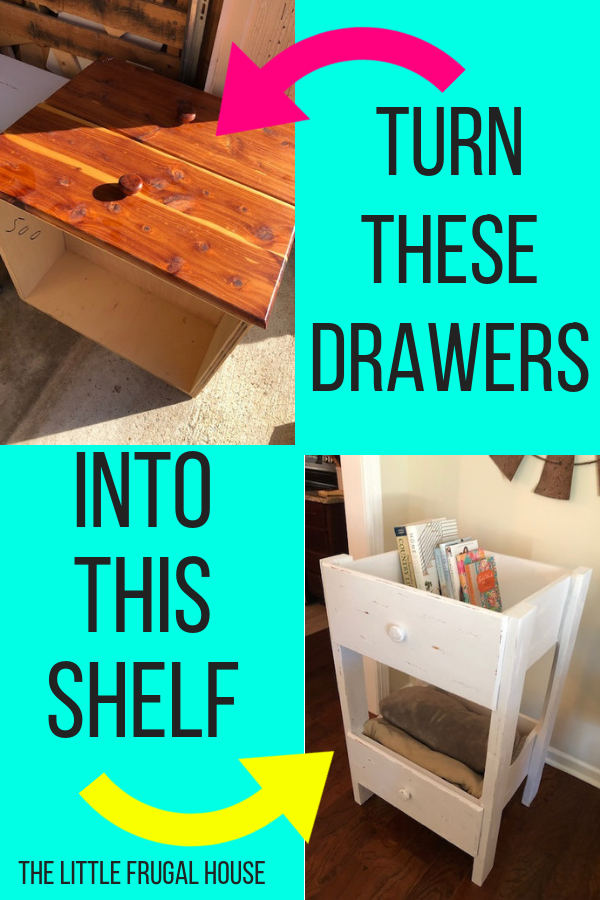 Materials Needed:
2 drawers (mine are about 21″ x 21″ and 7″ deep)
4 pieces of 2″x4″ wood – cut to 40″ (or whatever height you want)
12 screws (I used 1 5/8″, but you will want to determine what works for your drawer thickness)
Wood glue (This is my favorite kind!)
Drill
Driver or screwdriver
White paint
Sandpaper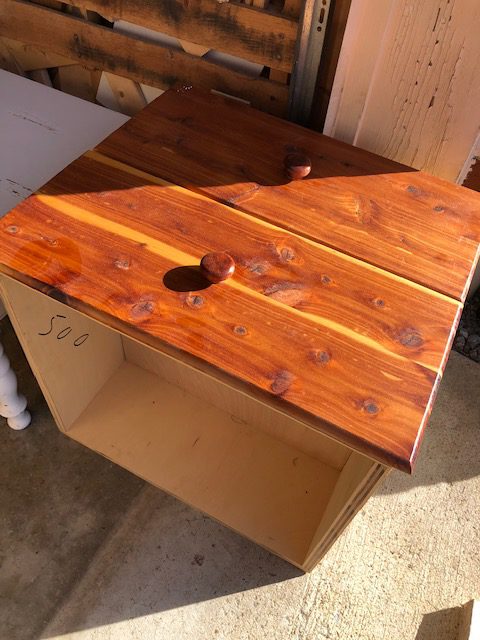 Directions:
Cut your 2″ x 4″ wood to 4 pieces at 40″ lengths. 
Space your drawers out how you want them.
Place 2 of the 2″ x 4″ pieces beside them and drill 3 holes from inside the drawer to the wood. 
Add wood glue between the drawer and 2″ x 4″.
Screw 3 screws in each drawer into the 2″ x 4″ wood. 
Flip the whole piece around and repeat steps 3-5 for the other side. 
Paint the whole piece.
Distress with sand paper as desired. 
How to use your DIY Repurposed Drawer Shelf:
Use in the living room to store blankets, books, toys, or for decor.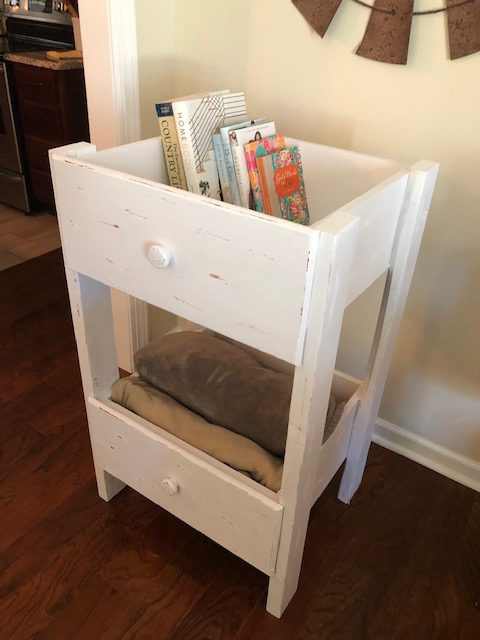 Take outside and place potted plants or herbs in the drawers.
Make a bar cart in your kitchen or dining room with drink supplies and barware.
Use for craft storage and place organizers with supplies in the drawers.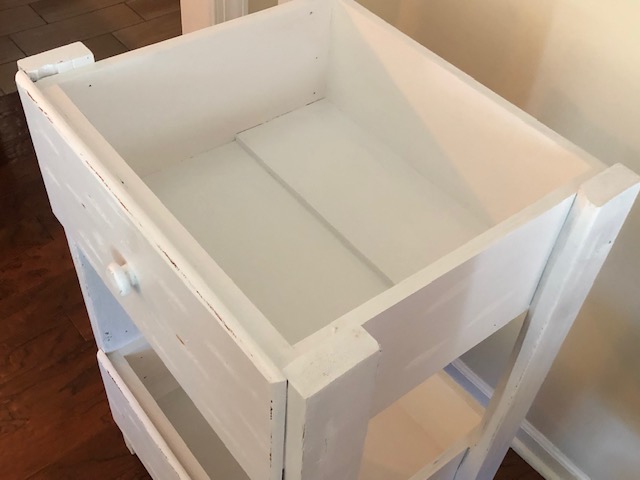 Keep kitchen appliances stored away but handy by placing in the drawers.
Use for toy storage in a kid's room.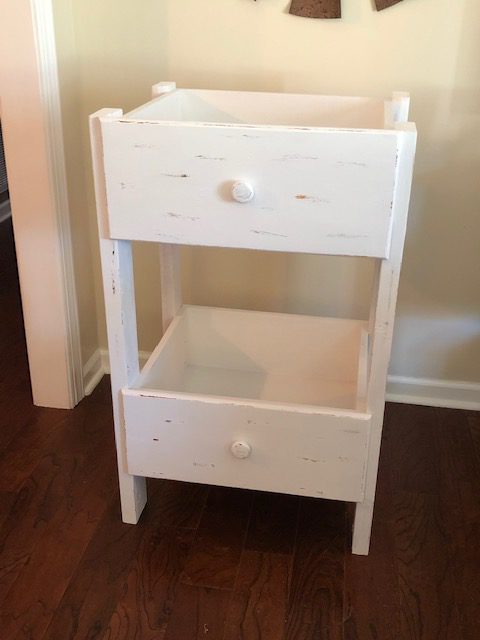 Now, go get your drawers and make your own DIY repurposed drawer shelf!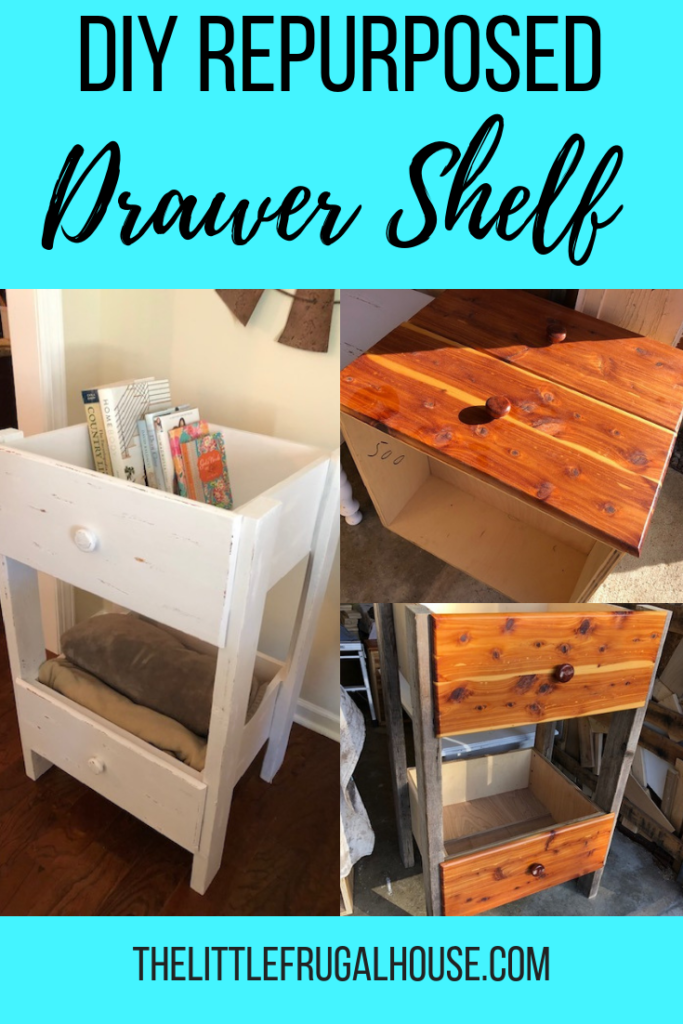 You might also enjoy…