Mothers are truly a gift. They love us through good and bad, they care for us, they pick us up when we are down, they are always there to listen, and they always want the best for their children.
Here's to the moms out there! Giving it all you've got, loving unconditionally, helping us through life's adventures, and never giving up on us.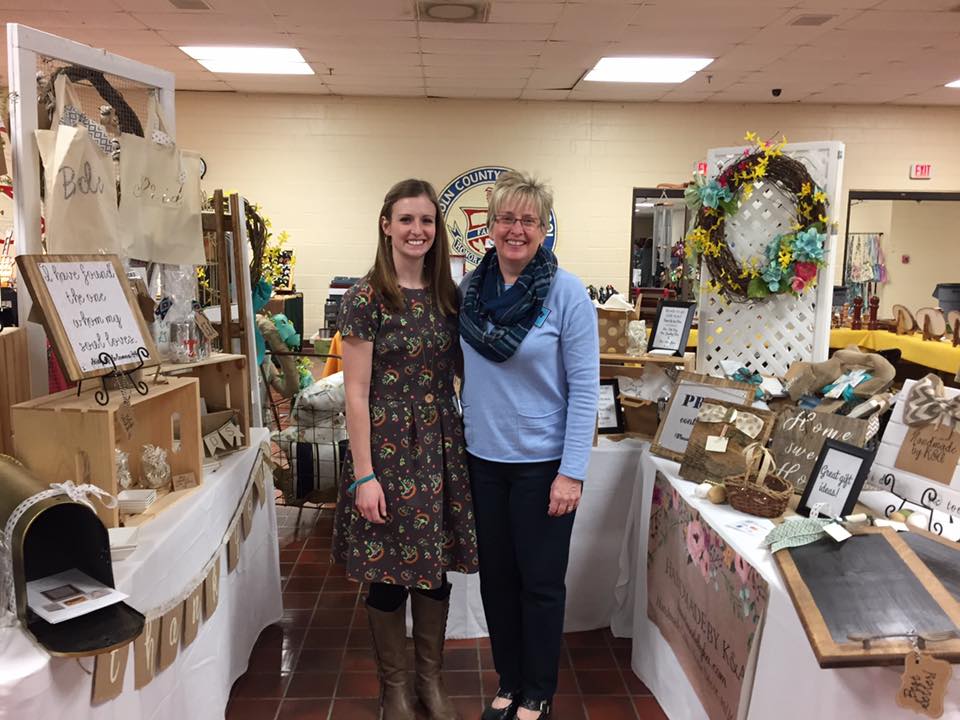 They never get enough credit so let's make this Mother's Day a great one!
If you need a super sweet and affordable DIY gift for Mother's Day, I've got you covered with 3 sweet and simple project ideas perfect for Mom's big day!
Just grab my free printable HERE to get started.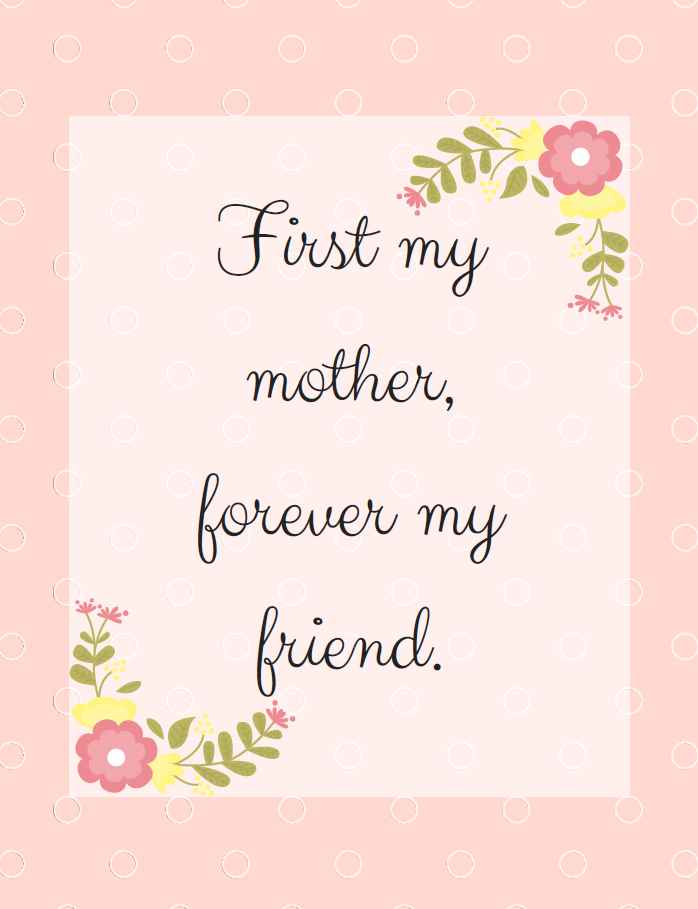 Save this image and print as a 4×6, 5×7, or 8×10 – whatever you prefer! You may want to print it on cardstock if you have some.
Here's a few different options to make this gift truly your creation and something your Mother will love and cherish.
1. Print the image and add to a beautiful frame.
This would be so cute in an old frame refinished with chalk paint!
2. Print a picture the same size as the image and arrange on a piece of wood to hang.
Get creative here! Use whatever size photo and image you prefer –  4×6, 5×7 or 8×10.
Attach these to a piece of wood with decorative or bronze thumbtacks in the 4 corners.
Or use photo clips so she could change the photos and image out for different holidays and seasons.
Add hooks on the back to hang or hot glue burlap or decorative ribbon to the back and make a bow to hang your creation. If you have a favorite phrase, you can add a decal or hand paint below the photo and image. (Ideas: I love you Mom!, last name, family)
You could even make this a tradition and give her a new photo and image for different holidays! The gift that keeps on giving!
3. Use this image to start a scrapbook for Mom.
This would be such a sweet gift that truly came from your heart. Use this image as the first page in your scrapbook, and add your favorite pictures and memories of you and your Mom. Hand written notes throughout the scrapbook would be an extra special touch!
Here is the FREE printable again.
I hope you have a fun time making this DIY Mother's Day gift and I know your Mom will love it!
I hope you all have a great Mother's Day and get to spend it with family and loved ones!
Happy Mother's Day!!
Share your favorite Mother's Day moments below and pictures of your creations!!

P.S. Never want to miss a post but don't have time to check the site everyday? Sign up for our weekly newsletter to receive blog posts straight to your inbox, along with the best frugal living tips!