When I'm not busy working, blogging, chasing the dogs around, or doing chores around the house, I am more than likely working on a craft project or building inventory for our little craft business.
Me and my mom have been doing craft shows together for almost 2 years! I love being able to use my creativity to make some side money.
I'm always looking for ways to make our booth look better and more professional. One thing we were lacking was a good place to ring up purchases and wrap packages (and get out of the way honestly!). I have seen a few booths with really awesome checkout stands and it's been on my wish list for a few months now.
Only problem is I have a small SUV to pack everything in, and a large checkout stand just would not fit. I had an idea to build a checkout stand that could fold up flat and fit into my car easily and was determined to make it happen before our busy fall season.
I wanted to build this checkout stand with only scrap wood and materials we already had on hand, aka – spend $0 on it!
It turned out exactly how I pictured in my head! That rarely happens, so I was delighted with my creation. 🙂 I can't wait to set this up at our craft shows this fall!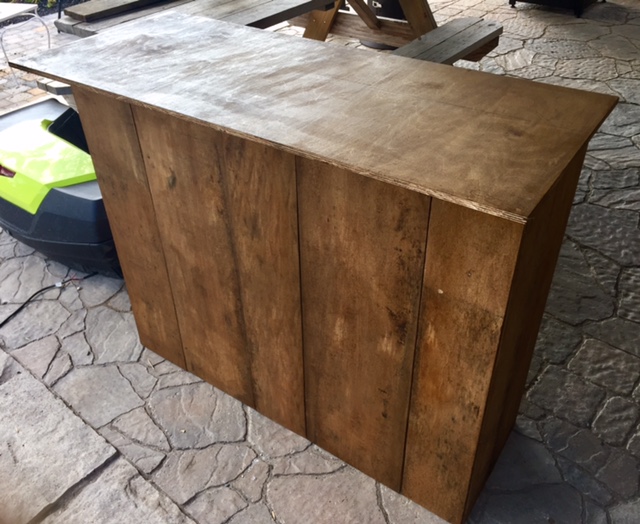 Here's how I built this folding checkout stand!
If you're thinking about starting a craft business, check out these 80 craft ideas to make and sell!
DIY Folding Craft Fair Checkout Stand

Materials Needed:
Thin scrap wood – 4.5′ x 3′ in total for the front and 12″ total for each side
I used several pieces to go for a rustic/repurposed look that fits with my craft booth theme.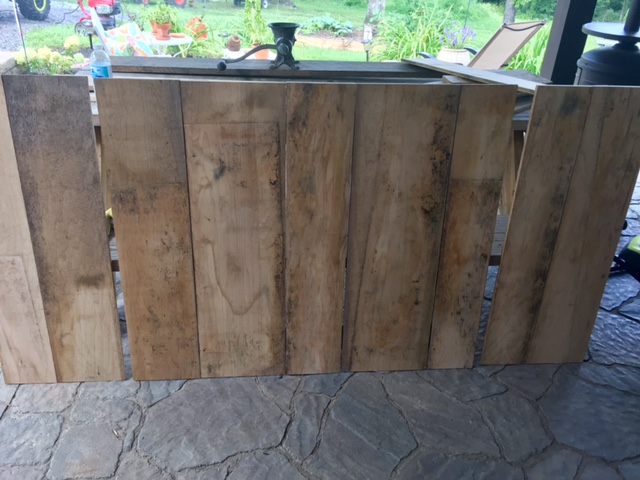 2 – 1″x3″ pine wood – (less than $2 for an 8′ stick at Lowe's) – used for runner pieces on the back to hold everything together
Nail gun and nails
4 Hinges and screws
Plywood – 4′ 8″ x 2.5′ – I wanted this to hang over the sides about an inch and have a 1′ overhang in the front.
Scrap wood for shelves
Directions:
Cut your wood for the front and sides.
For the front, I used 5 different pieces all cut to 3′. (I measured my kitchen counter to see what height would be best.)
On the 2 sides, I used 2 pieces cut to 3′.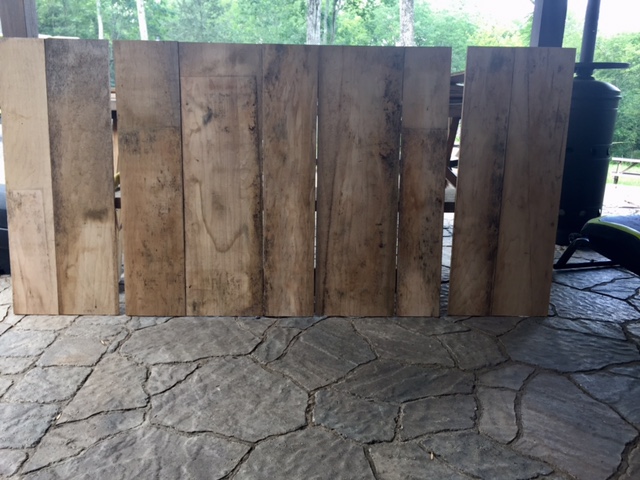 (The front boards can be whatever looks best to you, but the side pieces need to be identical.)
Cut the 1″x3″ wood 1″ shorter than your width. You will need 2 of these for the front, and 2 for each side. These pieces will act as a runner to hold the long pieces together.
Nail the front piece together and the side pieces together.
Square up all the boards for the front and lay your runner boards down and nail everything together with a nail gun.
Do the same for the 2 side pieces.
You should now have 3 total pieces that need to be put together.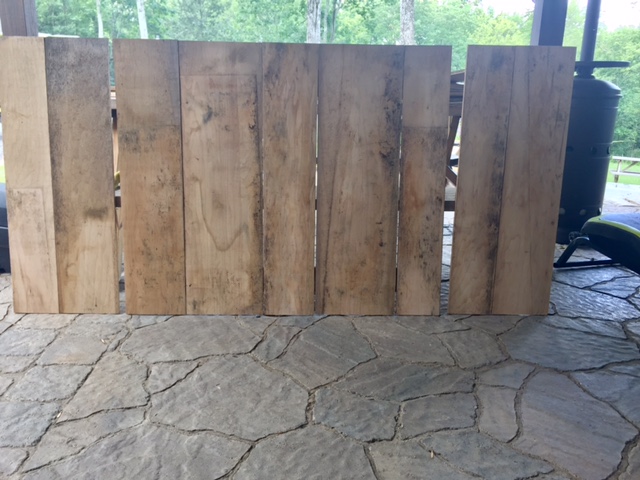 Attach the hinges and screw the pieces together.
Stand your frame up and make any adjustments as needed.
Cut the plywood piece for the top.
You will want your top to hang over about 1″ on both sides and if you prefer an overhang in the front, measure about 1′ longer than the depth of your frame.
Since this is a folding checkout stand, this piece will not be nailed onto the frame.
Once the plywood top is cut, you will want to situate the board on top of your frame.
I added some scrap 1″ wood around the edges to act as a frame and keep everything held together and not let anything slip out of place when it's all set up.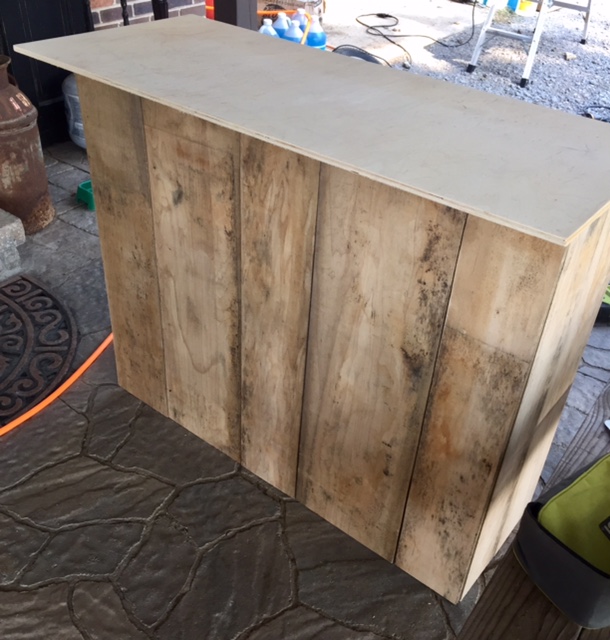 Cut your shelves.
Again, this checkout stand is a folding one, so these won't be attached, but will be able to fold up into the checkout stand. Measure the length from one runner to the other for your shelves to sit on.
You may have to add additional runner pieces if you didn't place your first ones where you wanted the shelves to go. (aka – me)
Assemble everything and adjust if needed.
Try folding everything up, and make sure it works properly. I was able to put the front side down, then place the shelves inside, and fold the sides down. The top is separate, but I may use a bungee cord when I am ready to travel with it.
Stain to your preference or leave natural.
I was tempted to leave it natural, but ended up staining it Early American. That's the stain I use for several of my craft items, so I love the cohesive look.
I love the way my folding craft fair checkout stand turned out! I'm so excited for our fall craft shows to start, so I can set this up and see how it works.
I plan to add our logo banner to the front with Velcro. We will be able to ring up purchases and package gifts on the counter. The shelves will be amazing for holding our cash box, tissue paper, and wrapping supplies. I think I may add some hooks to the sides to hold our shopping bags!
I wanted the checkout stand to be sturdy enough to stand up, but also light enough to carry and travel with. And this is going to work perfectly.
I will update after our first show and let you all know how it worked out! I think it's going to be awesome!!
Update:
We LOVE our checkout stand! It has been so nice to tuck in the corner of our booth, keep all of our supplies organized, and gives us a great place to wrap packages!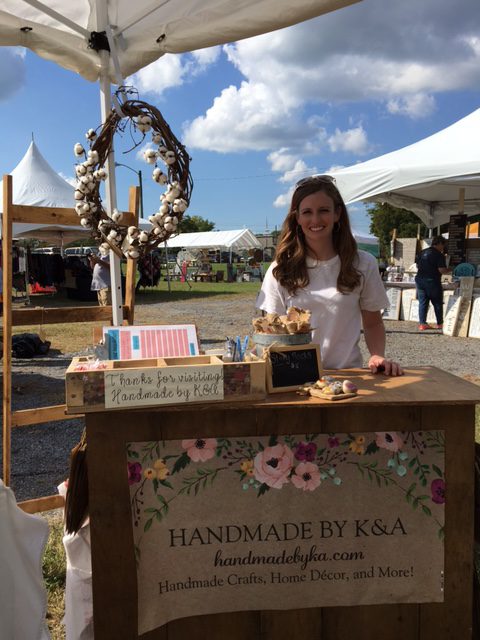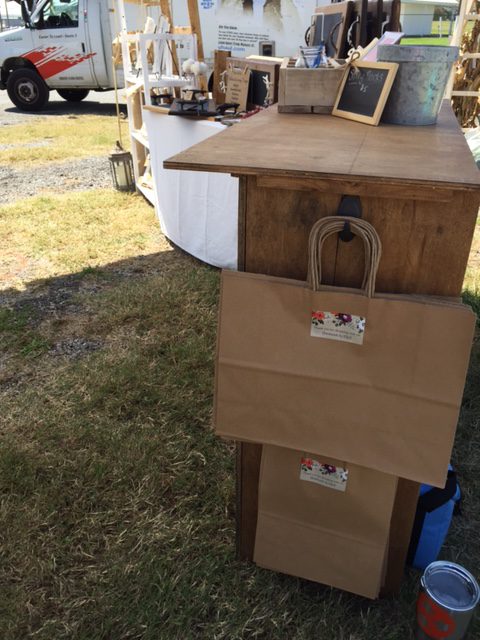 We also love this little "Thanks for visiting" box to hold pens, business cards, peppermints, and a newsletter sign up sheet!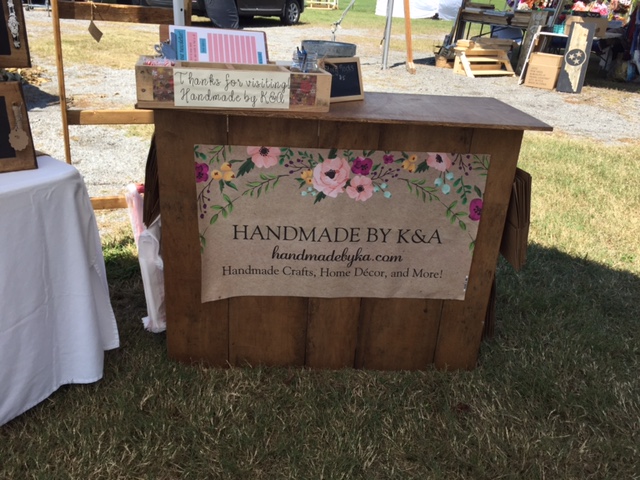 If you have a craft business, you may want to try making a folding checkout stand for yourself! It only took me an afternoon to complete and $0!!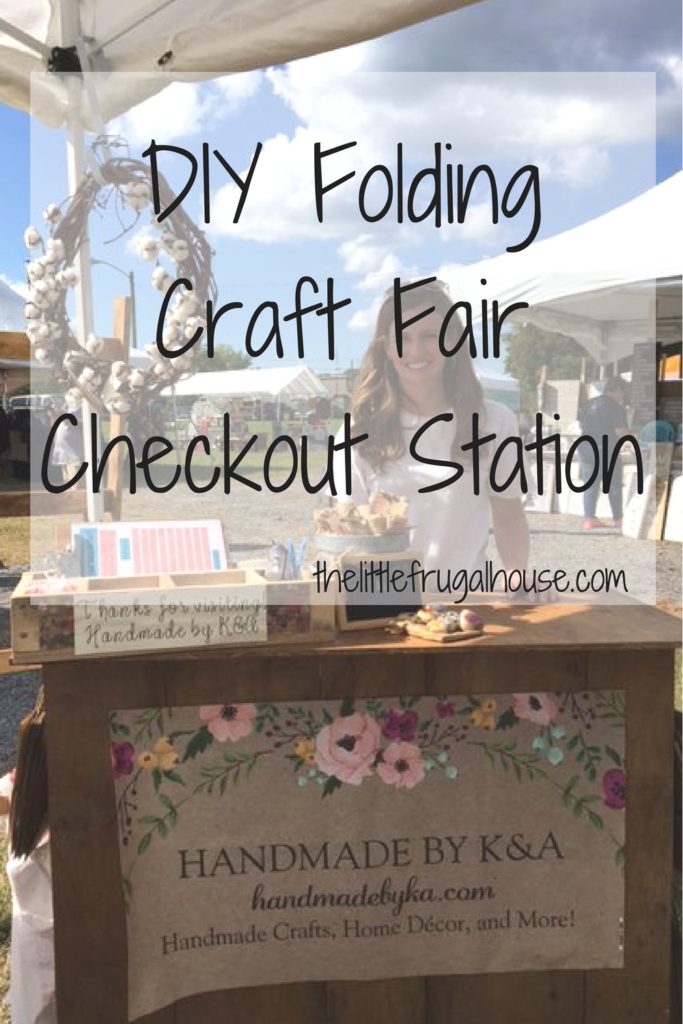 What are your favorite craft booth must haves?
You might also enjoy…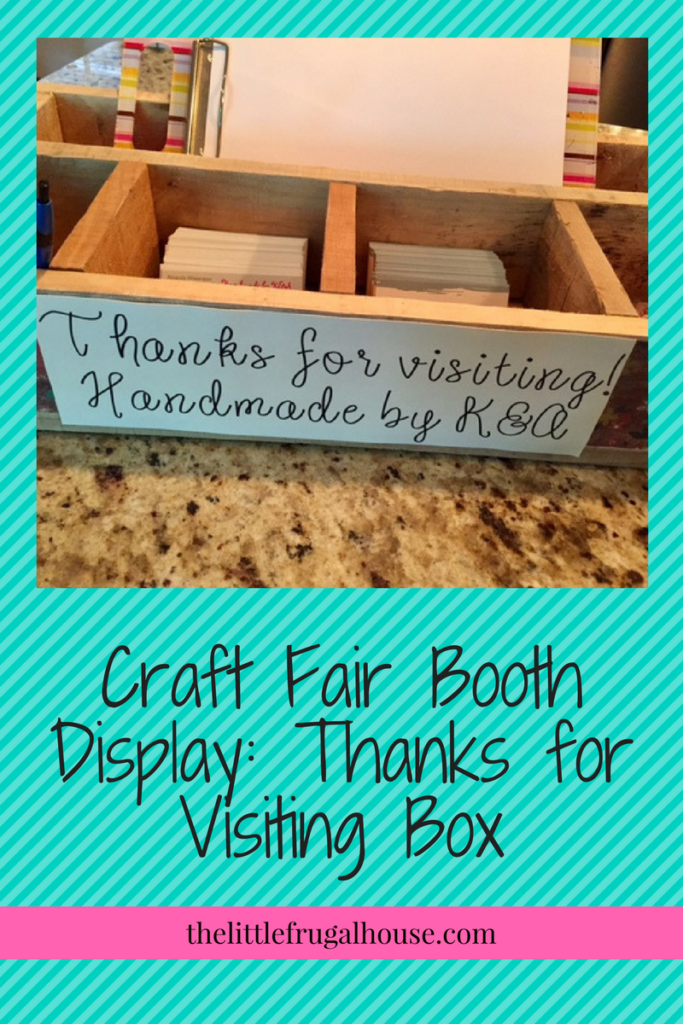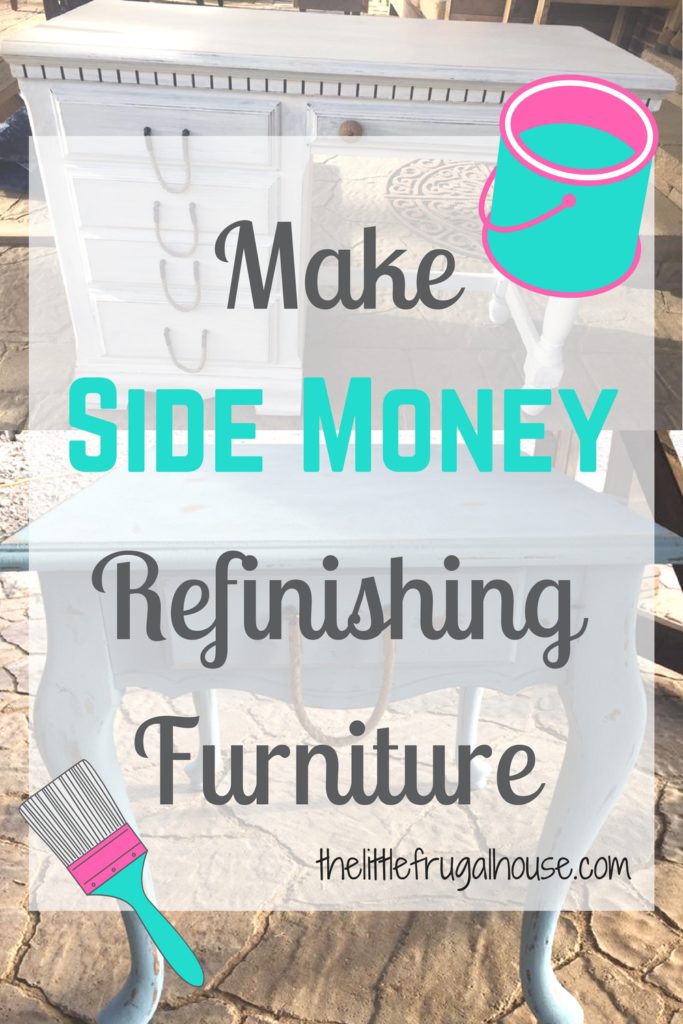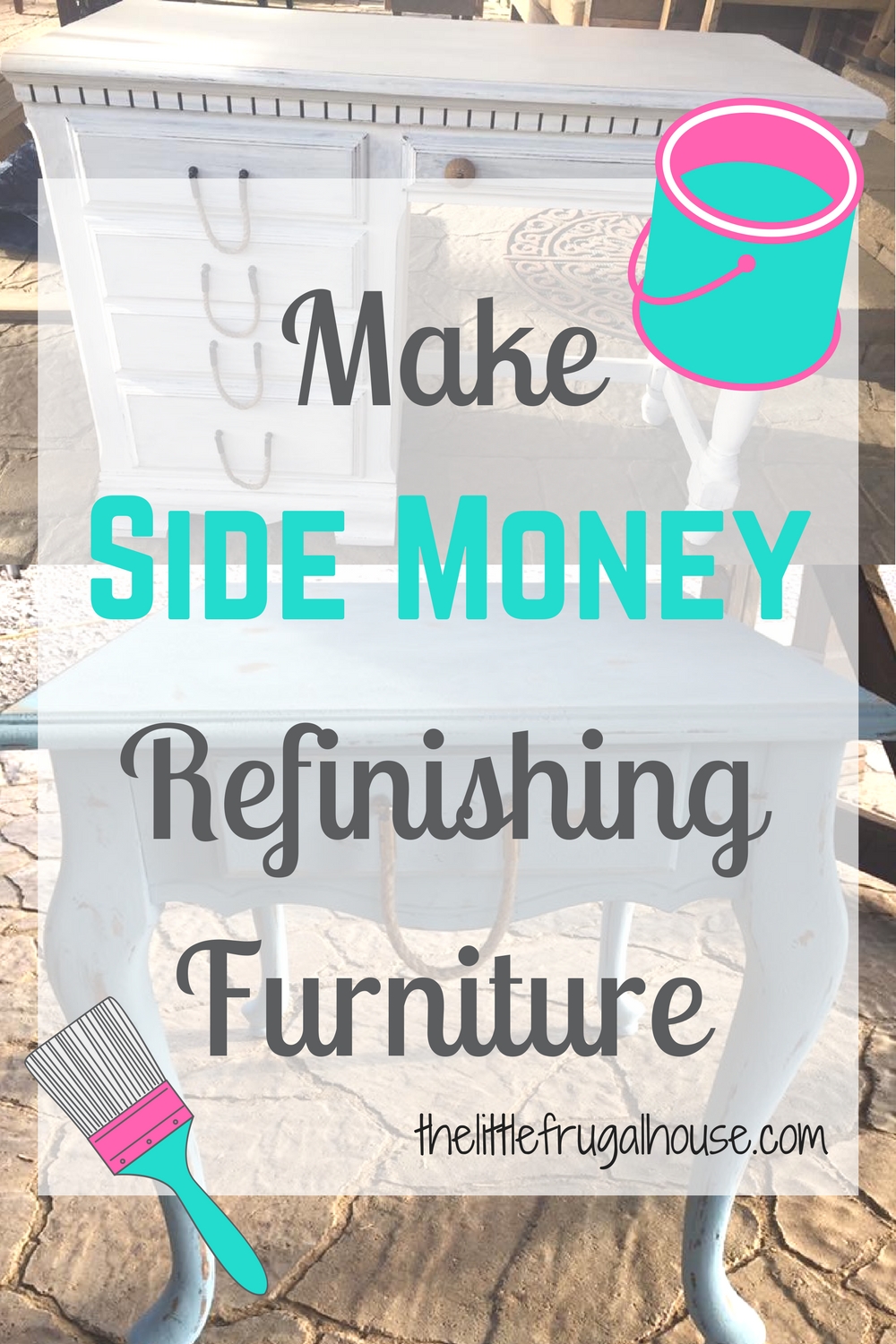 P.S. Never want to miss a post but don't have time to check the site everyday? Sign up for our weekly newsletter to receive blog posts straight to your inbox, along with the best frugal living tips!