I love giving and receiving DIY gifts for Christmas! Something about putting your time and love into a gift means so much more than money spent.
Whether it be food or a craft, DIY gifts are just so special. And, they are great when you are on a tight budget!
DIY gifts don't have to look cheap though! I've got some great ideas and tutorials for you to make the perfect DIY gifts for those on your Christmas list!
DIY Christmas Gifts Under $20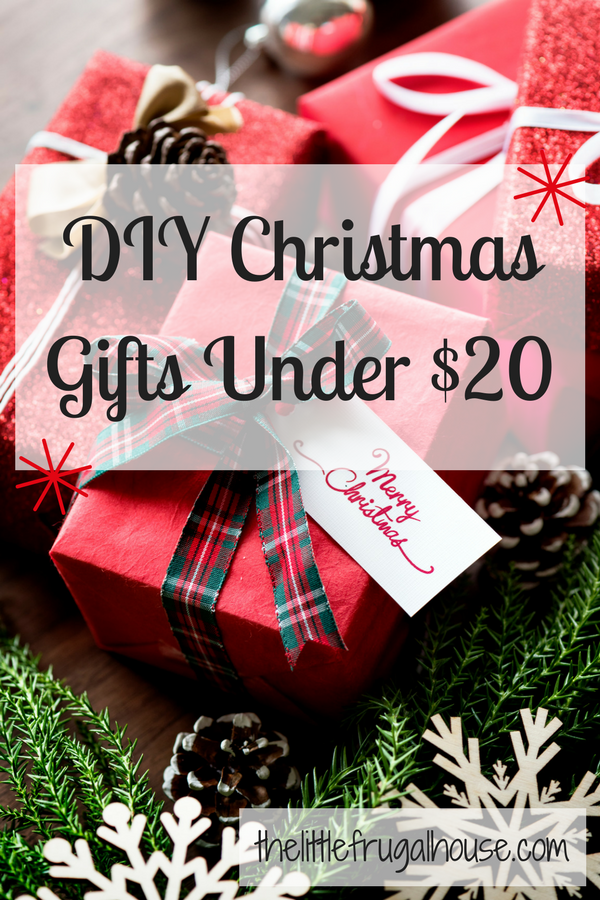 Under $5
When you are on a super tight budget, or just need a little gift for someone, these are perfect!
There are endless possibilities with painted terra cotta pots! Check out this post for lots of fun ideas!
Perfect for gardeners, and those that just love flowers or herbs.
Grab some pots, saucers, and an herb for under $5.
Perfect for a bride to be, a newlywed, or anyone! Add a Cricut vinyl for personalization!
This post will show you how to make a personalized ring dish for about $1 each.
Ideas to personalize: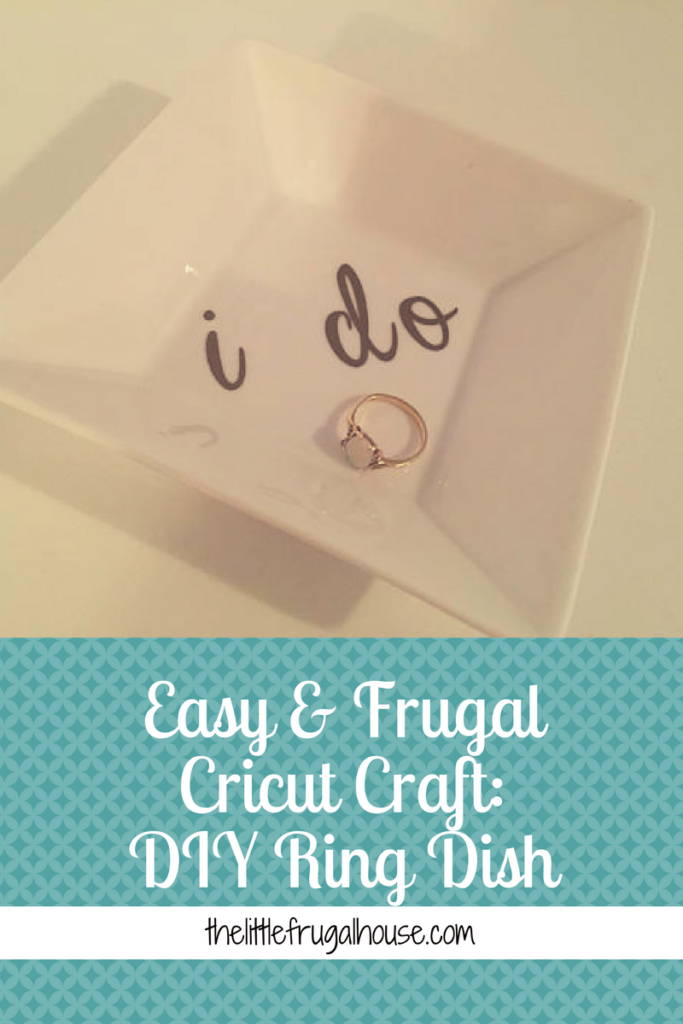 Christmas Print Framed
Grab one of these FREE Christmas printables, a frame, and you've got a sweet, festive, and frugal gift!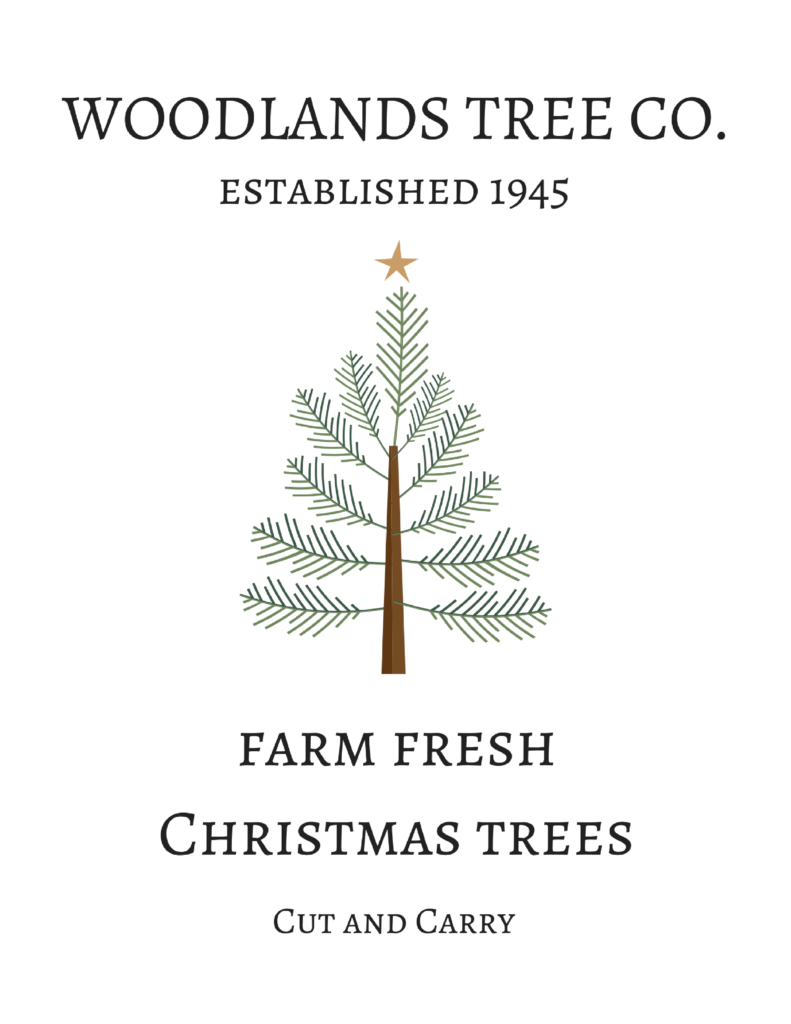 Dollar Tree Tumbler with Candy
Dollar Tree has a great selection of tumblers and mugs. Grab one for $1, and fill with their favorite candy or treats. If you have a Cricut machine, you could even add a vinyl on it!
This would be great for teachers or coworkers!
I made one of these ornaments for my husband and I to remember all the fun memories from the past year. You only need a few supplies, and you can create a meaningful gift for just a couple of dollars!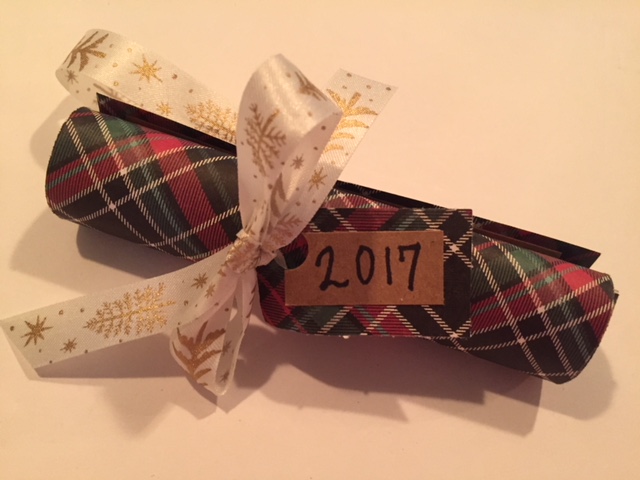 Baked Goods
Baked goods are always a wonderful and delicious treat to receive! Make some holiday cookies, some fudge, homemade bread, or holiday candy.
Just make sure not to go too crazy with complicated recipes, or you will end up spending more than you would if you bought a gift. Usually though, you can make a large batch and then split the goodies into several Dollar Tree Christmas tins or treat bags.
Try this chocolate chip bundt cake or chocolate chip cheese ball!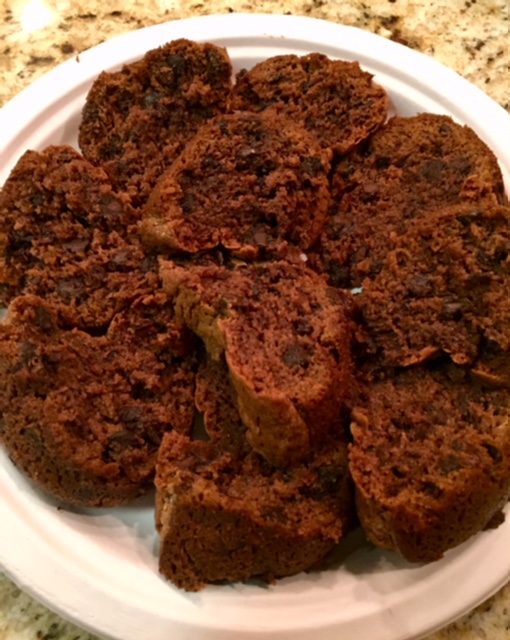 Under $10
Perfect for friends, Secret Santa, or Dirty Santa game!
Make iron on tshirt's for friends with funny Christmas sayings or their monogram.
Iron on material can get expensive so look online for deals or use smaller images on the tshirts, so you can make a few from one roll and grab tshirts on sale at craft stores!
These signs can be totally customized with any saying.
Ideas:
Family Name, Established (Year)
Bible Verse
God Bless This Home
It's good to be home.
Mr. and Mrs.
Home Sweet Home
The wood used for these is very inexpensive. Find the full tutorial here!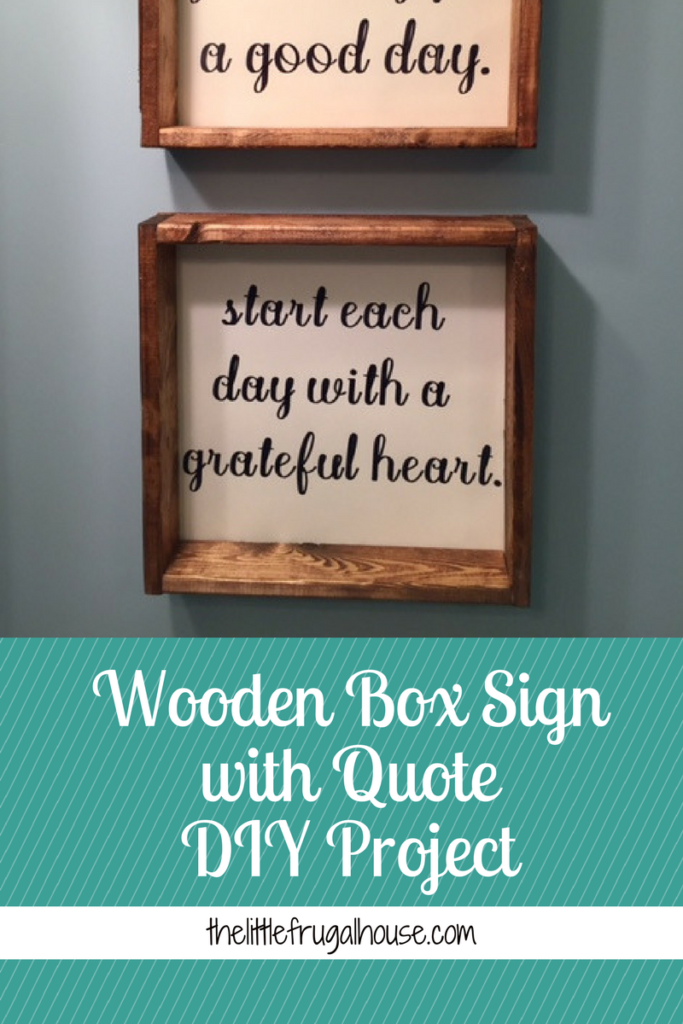 These use the same wood as the box signs above, so you might consider buying more wood and making some of each!
Picture frames can be personalized with a saying cut in vinyl, a clothespin to clip photos, add a special photo, or leave empty for a Dirty Santa gift.
There are a lot of possibilities with this one, just get creative!
If you have some supplies for this on hand, it could be an under $5 DIY gift. Grab some burlap (on sale or use a coupon!), some scrap fabric, and a few other materials.
You can make any shape or design, but this post will show you how to make a burlap cross door hanger.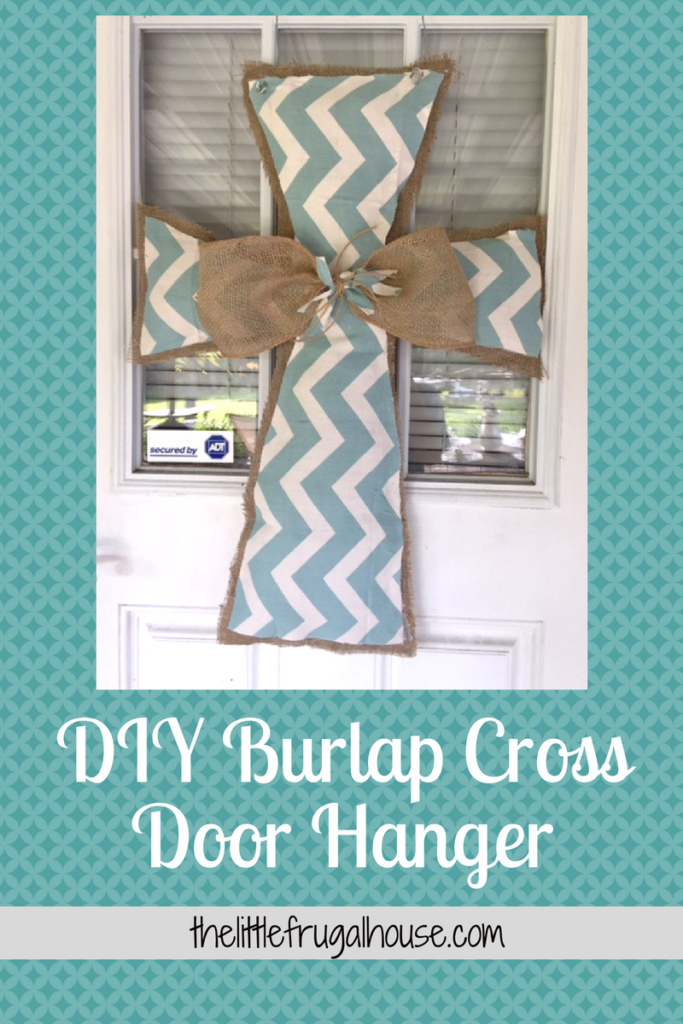 Under $20
These are perfect for new parents! You just need a piece of 6′ wood, some stain, vinyls, and a sharpie to get started!
You can personalize this with the family last name, the baby name, bible verses, or photo clips!
The full tutorial is in this post.
Perfect for those that love entertaining! Grab a drink bucket, make a vinyl monogram, and fill with goodies!
You could even fill the bucket up like a gift basket.
Free Gift
For your husband, you can give a totally free gift that will last a whole year! Ok, so the gift will be free, but it will cost a little bit throughout the year. Use this 12 dates gift plan with free printables to plan a date for each month of the next year. Plan frugal dates so it won't end up costing too much!
This gift will be so much fun throughout the year and provide you with some special memories.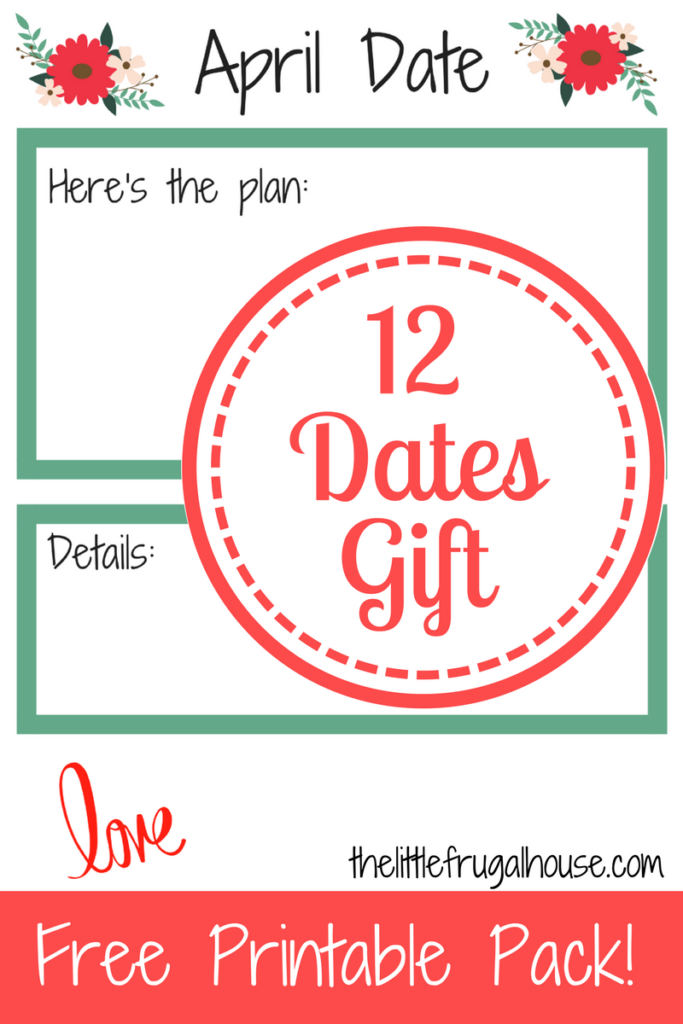 I love giving (and receiving!) gifts, but it can get expensive quick. Giving DIY and handmade gifts can cut back on costs, and provide more meaningful and special gifts.
What are you favorite DIY Christmas gifts under $20?

P.S. Never want to miss a post but don't have time to check the site everyday? Sign up for our weekly newsletter to receive blog posts straight to your inbox, along with the best frugal living tips!