Have you seen these super cute growth rulers?
I love making these for expecting friends and family!
These personalized growth rulers make a wonderful addition to a nursery, hallway, or playroom. Parents will love tracking their child's growth and displaying their growth ruler in their home for years to come! What a perfect way to keep up with your fast growing kids!
The idea is so simple – they just measure and mark on the ruler with the child's name and age. If the parents prefer not to mark on the ruler, they can have their child stand next to the ruler, take their picture, and make a scrapbook. Each family can really make it unique and their own, I love that!
They can even add photos of their child at that age to remember how little (or big) they were!
I love these rulers because they can be used for every kid in the family and will hold a lifetime of memories!
If you need a custom, unique, and very thoughtful gift, try this DIY baby shower gift and make your own personalized growth ruler!
DIY Baby Shower Gift
Personalized Growth Ruler
Materials Needed:
6'x10″ –  piece of pine board/common board
Wood Stain (I love Minwax Early American)
Cricut machine and vinyl (you can use scrapbook stickers, house numbers, or even paint if you don't have a Cricut)
Small Photo Clips and Tacks or Clothespins and Hot Glue Gun (to hang pictures)
Tape Measure
Pencil
Sharpie
90 degree square (or ruler to make sure your lines are straight)
Picture Hangers and Screws
Instructions:
Sand any rough edges on the wood.

Stain or paint.

Using the tape measure, mark your measurements.

You may want to mark with the pencil first, and then go over in the sharpie. Start at 6″ and go up to 6.5″ if the ruler is going to hang on the wall. I used different lengths of marks just like you would see on a tape measure or ruler to show 1/4″, 1/2″, or 1′ marks. Once you get all those marked, go over your pencil lines in sharpie. Use the 90 degree square or ruler to make sure your lines are straight.

Add the picture hanger to the back.

This way you wont mess up anything you add to the front. I used 2 D Ring hooks.

Apply the number decals or stickers.

You can use vinyl decals like I did, scrapbook stickers, house number stickers, or just carefully paint/Sharpie them.

Add the family's last name decal and any other quotes or verses.

I added the quotes "We love every inch of you." and "Loved beyond measure."

Attach the photo clips or clothespins.

Tie a baby ribbon around the ruler.

Tied up with baby ribbon and ready to deliver! Just like mama! 🙂
 
Have fun with this project! It is really a sweet addition to any nursery or family's home.
If you have any upcoming baby showers, try making a DIY personalized growth ruler! This is such a unique, personal, and truly thoughtful gift that the family will cherish for years to come!
You might also enjoy…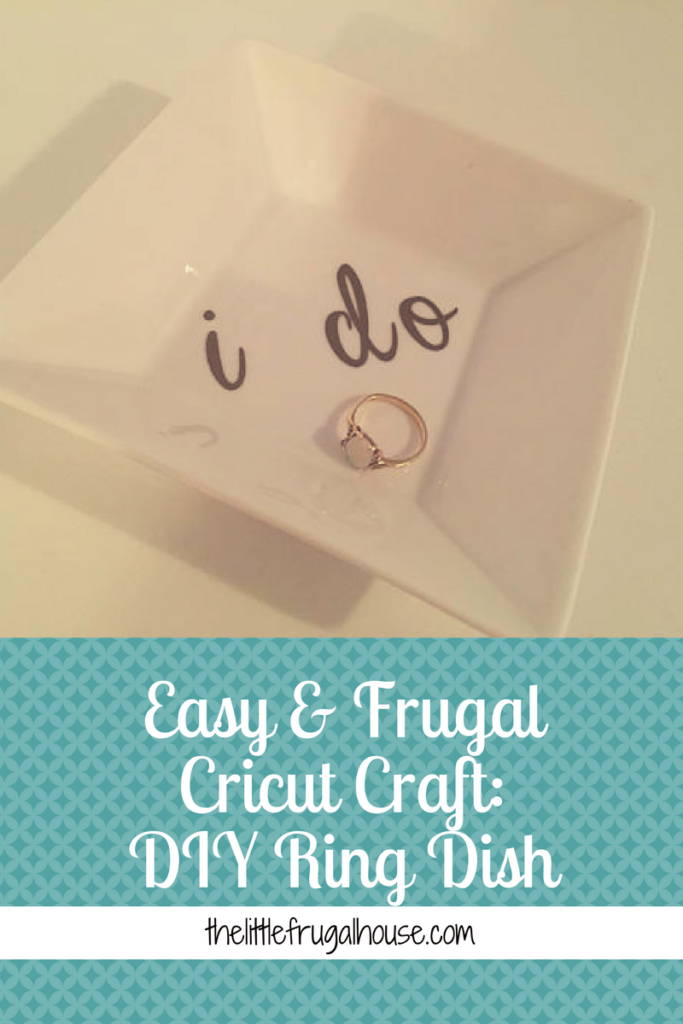 P.S. Never want to miss a post but don't have time to check the site everyday? Sign up for our weekly newsletter to receive blog posts straight to your inbox, along with the best frugal living tips!