Tis the season to start thinking about holiday shopping. Along with that comes a little stress, a lot of overwhelm, and a ton of decisions.
Christmas shopping is so much fun, but it seems to get harder and harder every year.
Why do we stress so much about trying to get everyone the most perfect gift?
We often end up spending way too much money, blowing our budget, and feeling completely broke come New Years.
And sometimes that perfect gift we stressed over, just becomes clutter.
How annoying is that? All that stressing for nothing!
Let's skip the stress and the overwhelm this year. The Christmas season is not about that. It's about spending time with friends and family, making meals and enjoying them together, giving more than we receive, and celebrating Jesus' birth.
Like The Grinch says, "Maybe Christmas doesn't come from a store. Maybe, Christmas… perhaps… means a little bit more!"
These 8 clutter-free, frugal gift ideas will be meaningful gifts that are usable, and won't create clutter.
And they (hopefully) won't cause you a bit of stress!
8 Clutter Free Gift Ideas for a Frugal Holiday Season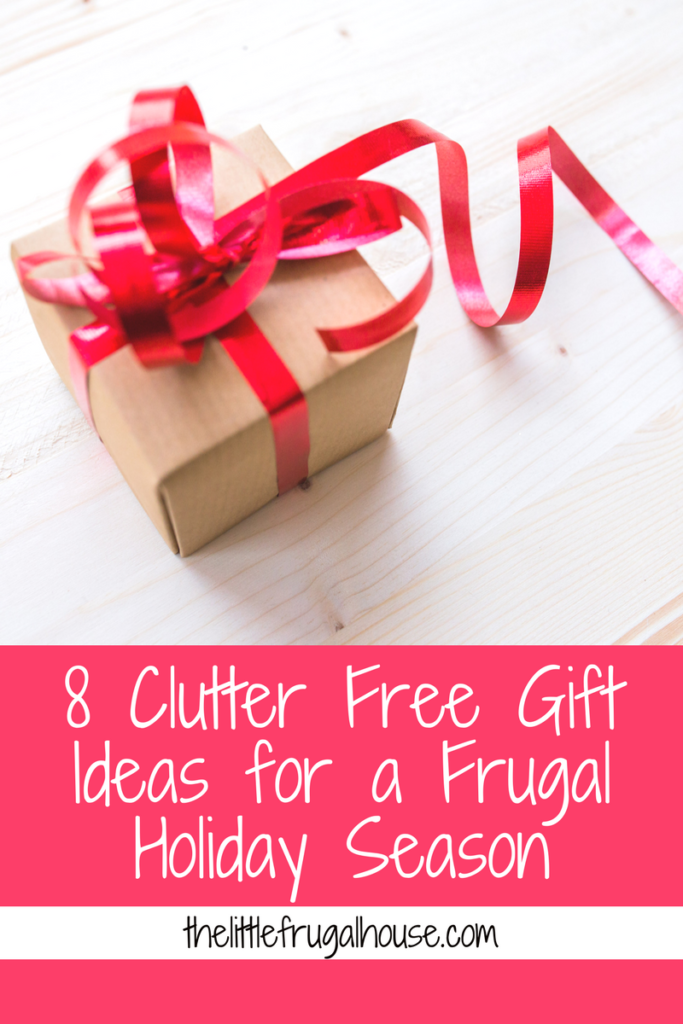 Give an experience.

Giving an experience instead of a gift creates an opportunity to make memories together. Those memories will likely last longer than a gift would have.

This is a super sweet and thoughtful gift for your sweetie! I planned a date for each month for my husband's Christmas present last year, and we have had fun doing different things each month like:

Give a consumable gift.

Give a gift that can be enjoyed, used up, and that won't be clutter. Farmer's markets and craft shows are great places to find unique consumable gifts!

BBQ sauce package
Wine
Spices
Homemade bread or rolls
Summer sausage, cheese, and cracker gift sets
Homemade pickles or relish
Cakes or baked goods

Magazine subscription

Ok, so this could potentially create clutter. But, the idea is that they would read the magazine, and then recycle or donate it after. My husband's parents gifted me a subscription to the Magnolia Journal from Chip and Joanna Gaines and I love it! I thought that was such a neat idea!

I love subscription boxes! You could find a snack box, a meal planning box, an accessory box, or really anything! Gift them a month or two, or send them one of your subscription boxes! Book of the month club would be a great one to gift!

Donate to a cause they love in their honor.

Do they love animals? Donate to an animal rescue in their honor and send them a photo of a dog they helped. Do they love to support veterans, care for the homeless, or help children in need? Donate to something that is near to their heart.

Create an ebook with memories and photos.

Put together a short and sweet ebook with fun memories and photos. This could be more of a book, or more like a digital scrapbook. Either way, they will love looking back at memories and will appreciate your thoughtfulness.

Gift a service.

Give a gift certificate to have their car detailed, their house cleaned, a manicure, or a haircut. Groupon often has great deals for things like this!
You can gift a meaningful and super sweet gift without a lot of stress or money. Give a gift that won't be clutter, and that will mean so much to them with one of these ideas.
We all have so much stuff it seems like. Sometimes, the simpler, the better.
And y'all know I love a sweet and simple life on a budget! 🙂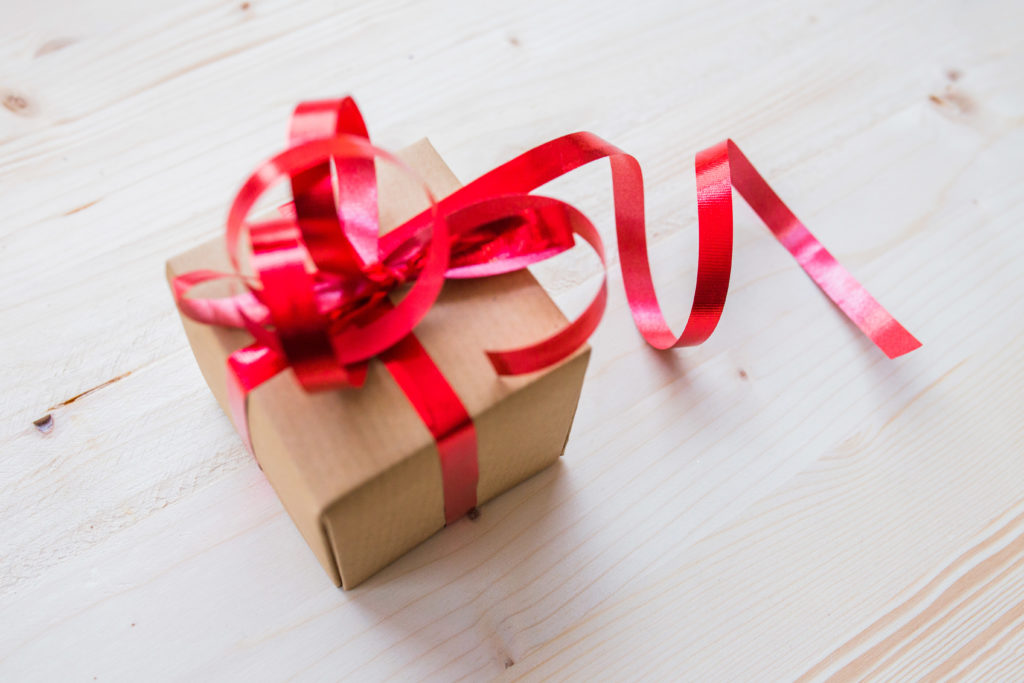 What clutter-free gifts are you giving this holiday season?

P.S. Never want to miss a post but don't have time to check the site everyday? Sign up for our weekly newsletter to receive blog posts straight to your inbox, along with the best frugal living tips!