Not everyone can do an hour long workout every day, join the popular fitness classes, or go to the gym everyday.
But, I would argue that everyone has 5 minutes to devote to a super quick workout.
It may not get you in tip top shape, but at least we'll get our hearts pumping a little and work on a little toning up!
Doing this 5 minute workout everyday may even fuel a desire to find more time to workout!
But for now, all we have is 5 minutes and we are going to do the best we can with that 5 minutes!
5 Minute Workout
Here's the plan!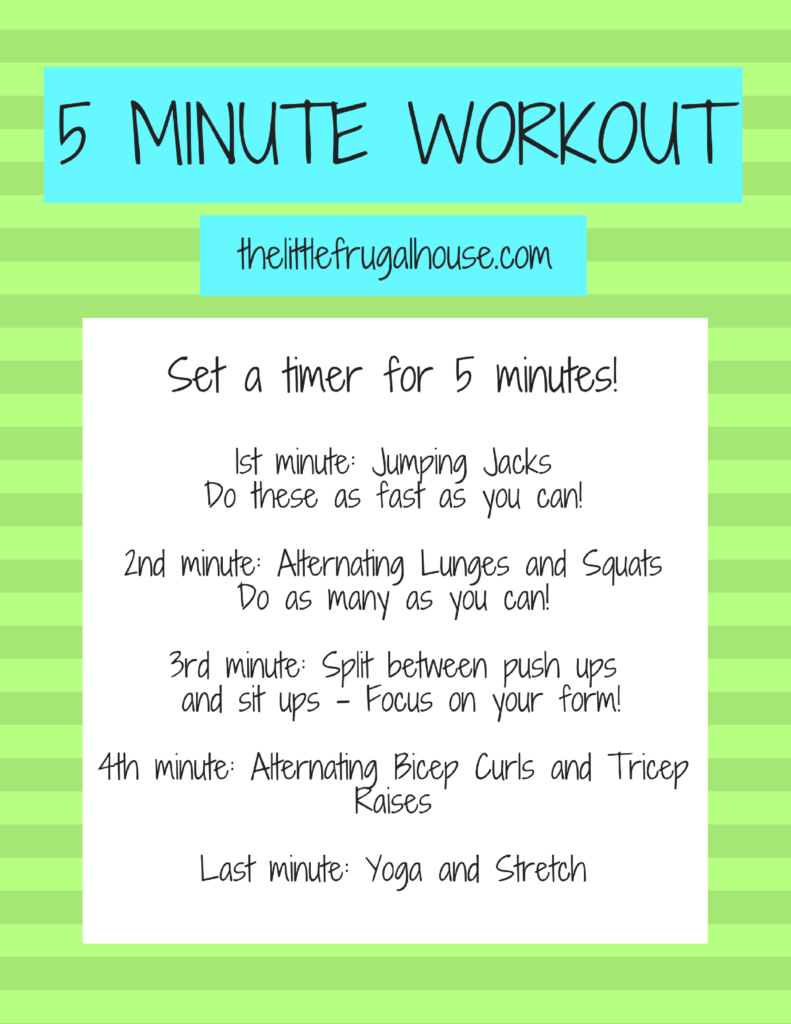 First things first…
Print this plan out so it's easy to find when you get your 5 minutes.
Plan a time to complete this workout.
When you're ready, set a timer and play a pump-you-up song!
Ok, let's go!
First minute – Jumping Jacks – as fast as you can!
Second minute – Alternating Lunges and Squats – as many as you can!
Third minute – Split between push ups and sit ups – focus on your form!
Forth minute – Alternating Bicep Curls and Tricep Raises
Final minute – Favorite yoga poses and stretches
That's it!
Totally doable, right?
Here's the printable workout plan again: 5 MINUTE WORKOUT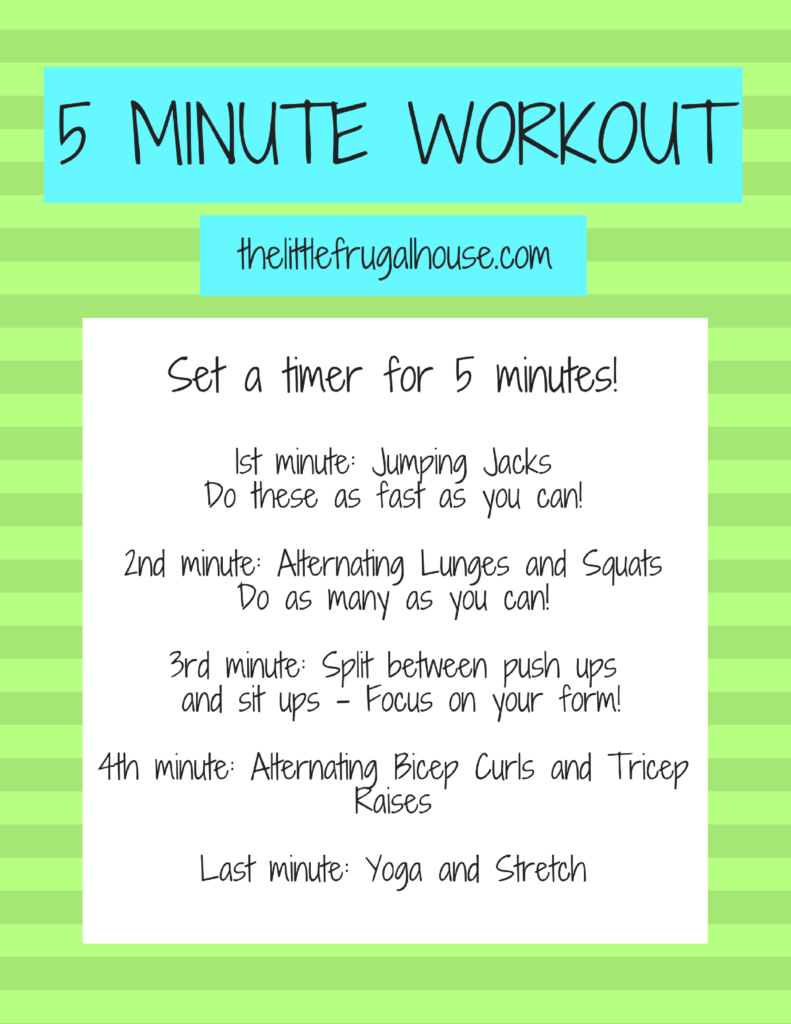 Ok, now you know what to do when you find your free 5 minutes!
Print this plan so you have it handy and ready to go!
If you have more time, try this 15 minute outdoor workout or this quick and easy plan!

P.S. Never want to miss a post but don't have time to check the site everyday? Sign up for our weekly newsletter to receive blog posts straight to your inbox, along with the best frugal living tips!