This post may contain affiliate links. If you click and make a purchase, I may receive a small commission, at no extra cost to you. I only recommend products and services I use and love. Thanks for supporting The Little Frugal House!
Valentine's Day is almost here! Do you have a gift for your husband?
Don't worry – I've got you covered with the best gifts for your husband. Whether you want to give a funny gift, a sweet one, or plan a special date night gift.
24 Valentine's Day Gifts for Your Husband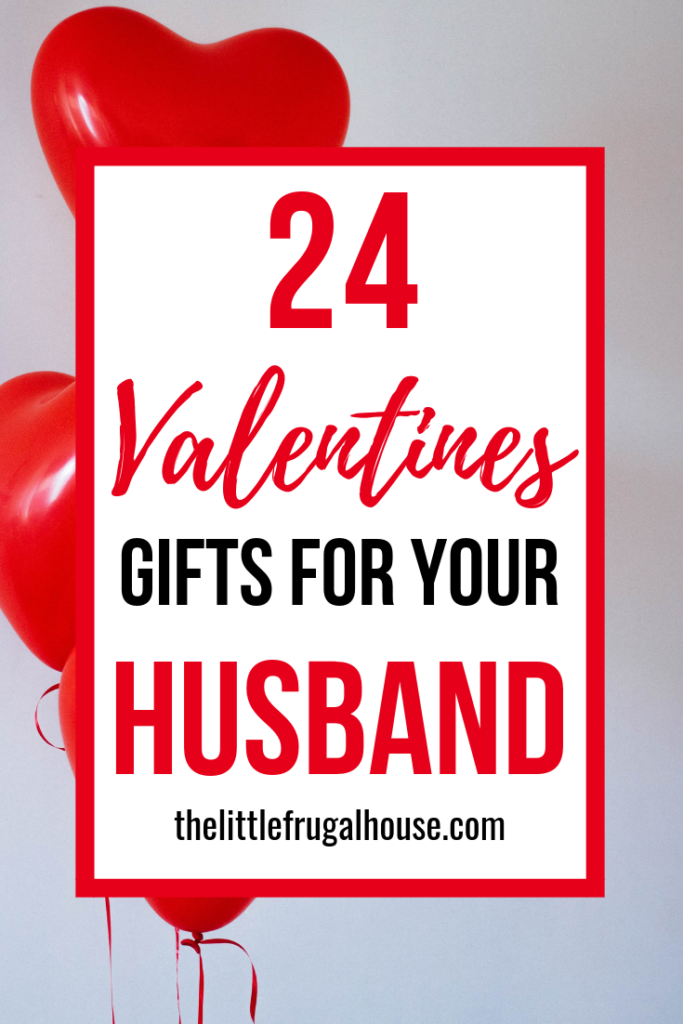 I've split these gifts into funny, sweet, and date nights so you can easily find the perfect Valentine's Day gift for your husband!
Funny Valentine's Day Gifts for Your Husband
Donald Trump Mug
Whatever your political views are, this is funny!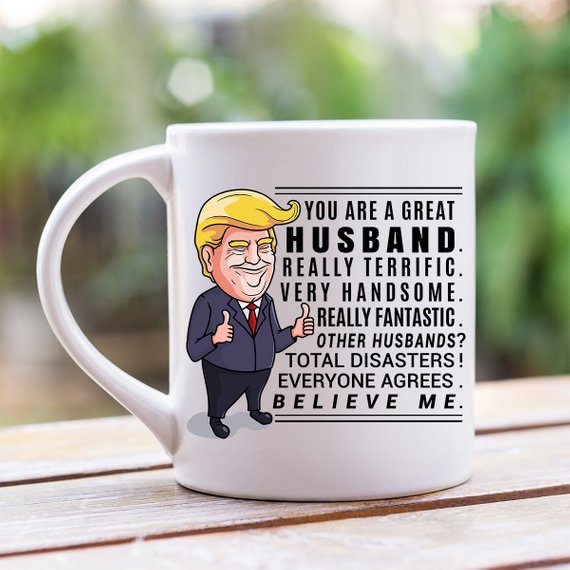 Lottery Ticket
Give your husband a lottery ticket with a corny note saying "I won the lottery when I married you."
Funny Tshirt
Amazon did not disappoint in funny tshirts! These are a few of my favorites: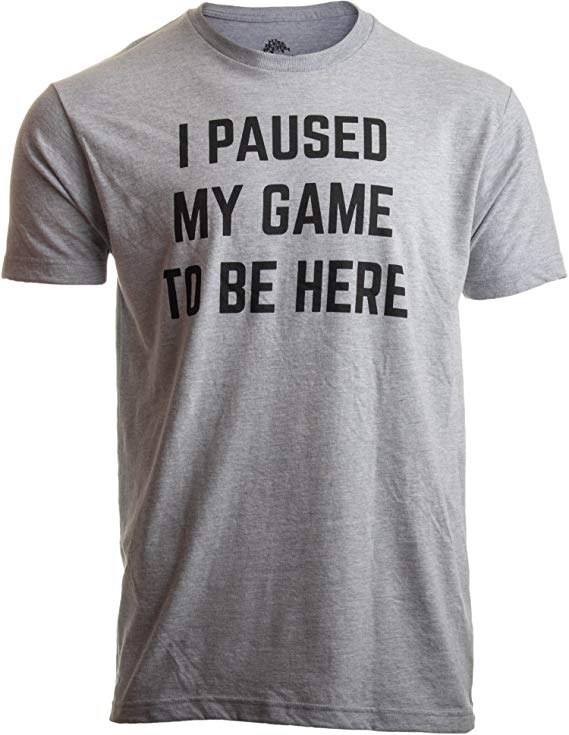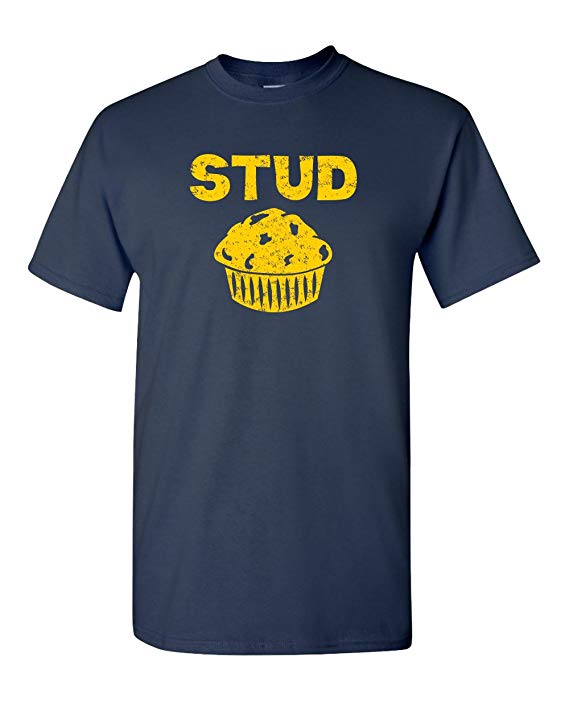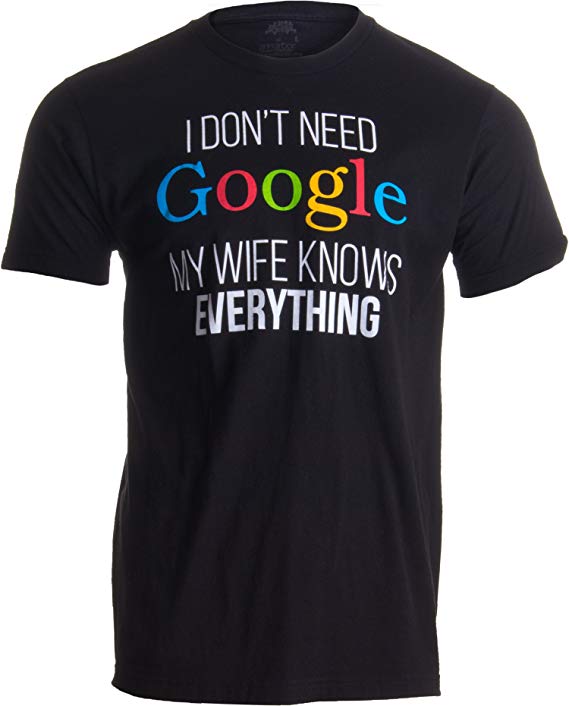 Sweet Valentine's Day Gifts for Your Husband
Wallet
Valentine's Day is the perfect time to get your husband a gift just for him. A new wallet is a great gift. I love these personalized wallets!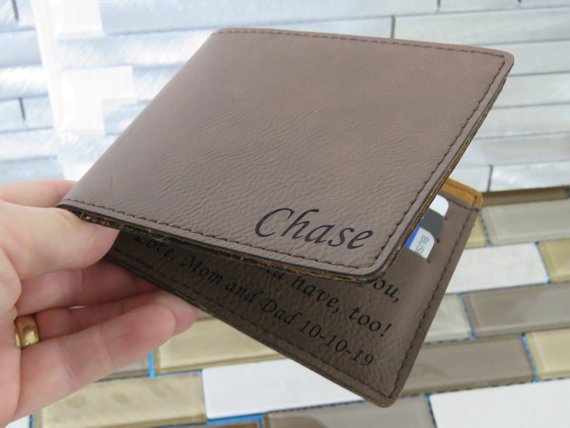 Favorite Candy
Grab his favorite candy and write a sweet or corny note with it.
Dollar Tree has a the movie theater style boxes of candy for just $1!
Related Post: 14 Days of Valentines Gift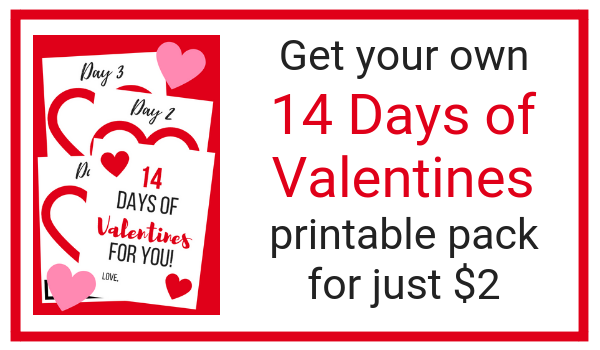 Have Chocolates Delivered
Last year, I had chocolate truffles delivered to my husband's work.
I think he was slightly embarrassed but also totally surprised!
Picture Frame
Order a personalized picture frame and add a special photo of the 2 of you.
Sweet Love Note
Write a sweet love note and hide for your husband to find during the day.
Place it in his car, at the breakfast table, or in his lunch.
Gift Basket of His Favorites
Make a special gift basket of all his favorite things.
Ideas: candy, snack, drink, liquor, cologne, body wash, tshirt, socks, etc.
Related Post: DIY Valentine's Day Gift Ideas
Make a Photo Book
Photo books are easy to make and make a special gift! Create a book of memories from the last year and write a note of memories you hope to make in the next year.
I love making these with MixBook – look for a coupon code on the homepage!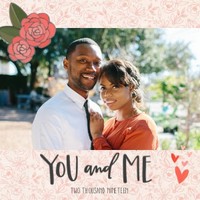 House Shoes
Comfy gifts are always great! Write a sweet note telling him to kick up his feet and relax.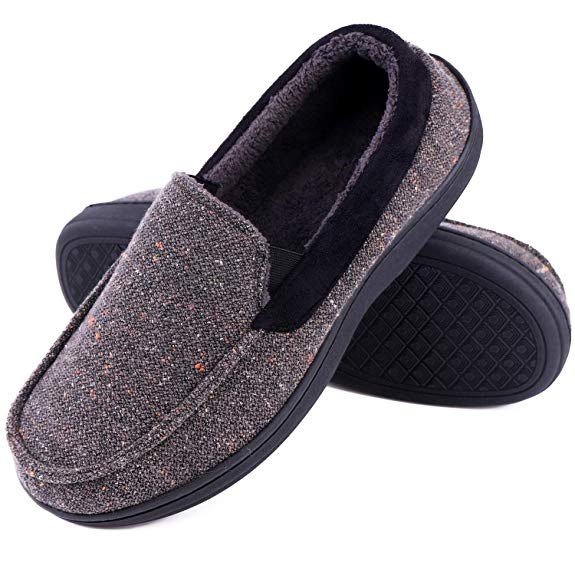 Back Massage
Free and he will love it!
Related Post: 14 Days of Valentines Gift
A new watch
For a nicer gift, a new watch is a perfect Valentine's Day gift.
Get the inside personalized with a note from you.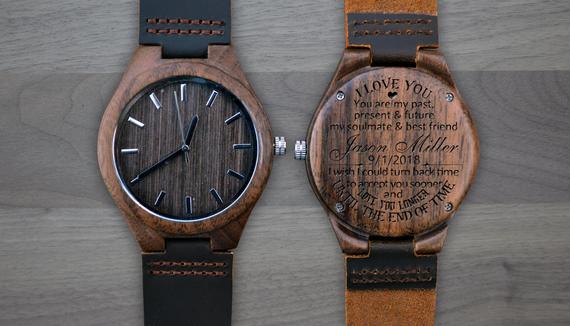 Breakfast in Bed
A sweet way to start the day!
Make your husband's favorite breakfast and place on a tray with a sweet love note.
5 Senses Gift
This is a cute idea I've seen. Give a gift for each sense: touch, taste, smell, sight, sound.
Pajamas
If you plan on staying in for Valentine's Day, pajamas are a perfect gift to get comfy for a movie or game night.
Favorite dessert
Surprise your husband with his favorite homemade or bakery dessert.
Related Post: Easy Brownie Bite Valentine's Day Treats
New Shirt
A new dress shirt or tshirt is a perfect Valentine's Day gift.
Date Night Valentine's Day Gifts for Your Husband
Related Post: 31 Frugal Valentine's Day Date Ideas
Plan a nice dinner
Cook a special dinner at home, complete with a nice table setting or plan dinner out.
We love making pizza together, or something like steaks or Italian would be a nice meal to make.
Plan a movie night
A movie night is the perfect way to unwind and relax together. Get everything ready, including blankets, the movie to watch, and drinks and snacks.
Grab a shower caddy from the dollar store and make a movie snack box for each of you with a favorite drink, popcorn, and candy.
Related Post: 31 Frugal Valentine's Day Date Ideas
Coffee Date
Wrap up a coffee gift card and a funny or cute mug. Then, you can go on a coffee date together!
This set from Etsy is so cute!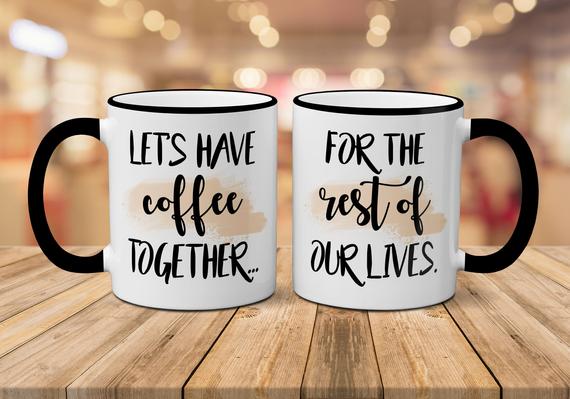 Inside Picnic
Plan an inside picnic date by putting down a big blanket, lighting candles, and of course picnic food and some wine.
It's always busy out on Valentine's Day, so this is a great way to avoid the crowds and relax with your husband.
Plan an adventure
What does your husband enjoy doing? Plan an adventure for the 2 of you.
You could go hiking, bike riding, or learn a new skill together like archery or kickboxing.
Plan a mini vacation
Winter is a great time to escape to warmer weather or hide out in a cabin for a weekend.
Take care of planning everything and present your husband with a planned mini vacation.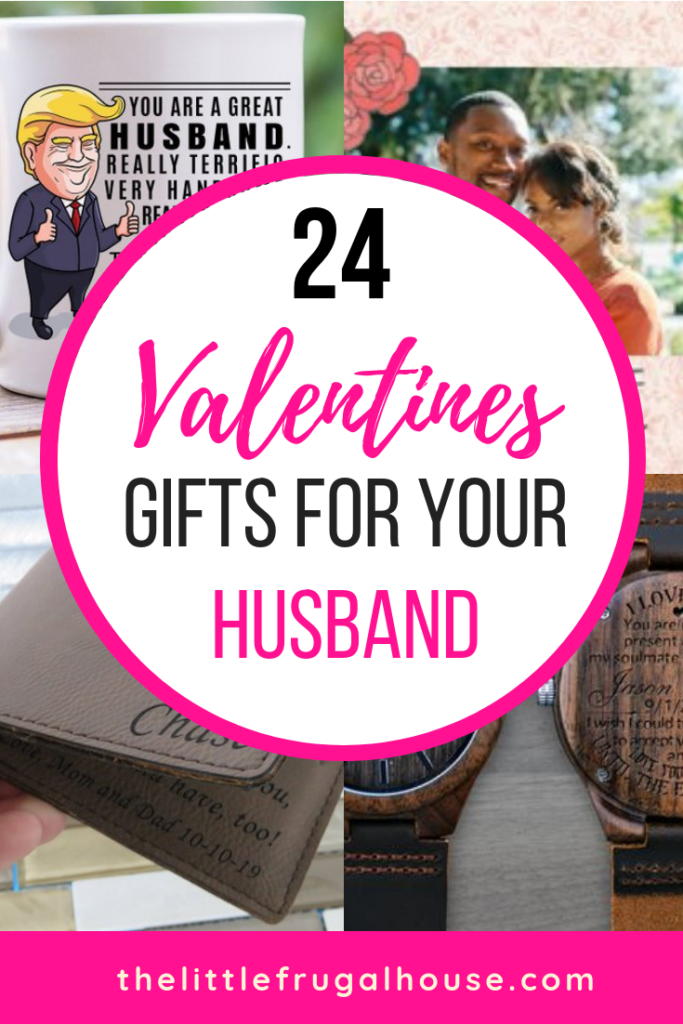 Whichever gift you decide on, I hope you have a great Valentine's Day!
Remember that holidays are not about the money spent, but the effort made and thoughtfulness.
Happy Valentine's Day!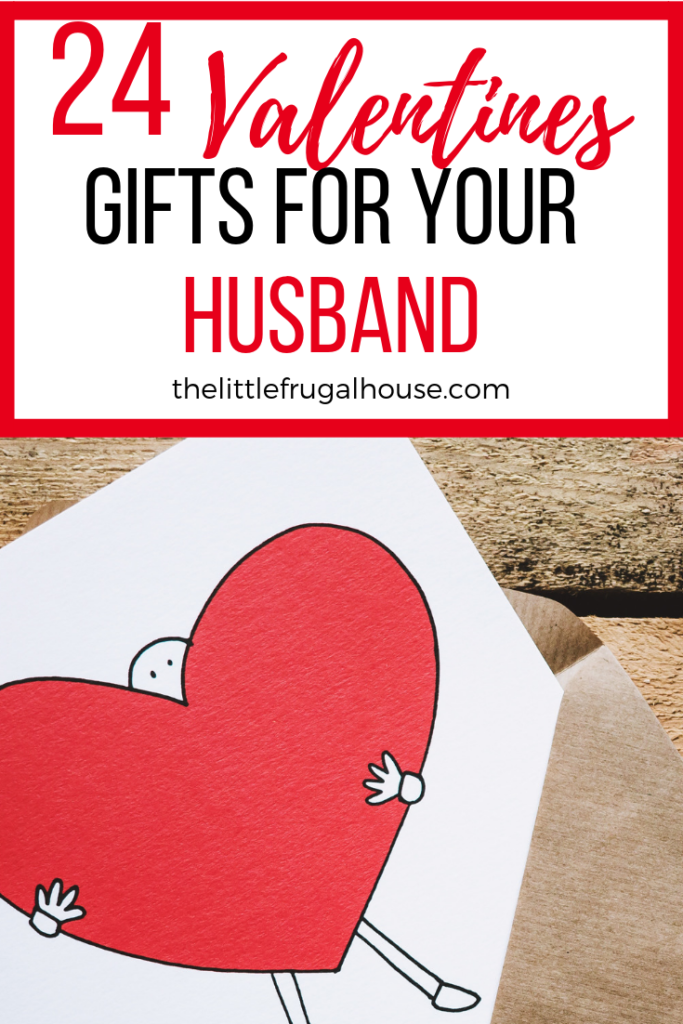 You might also enjoy…